The Year of Running
Sponsor Content: Under Armour
Upgrade Your Running Routine
Simple steps every runner can take to keep things fresh, build momentum, and reach goals.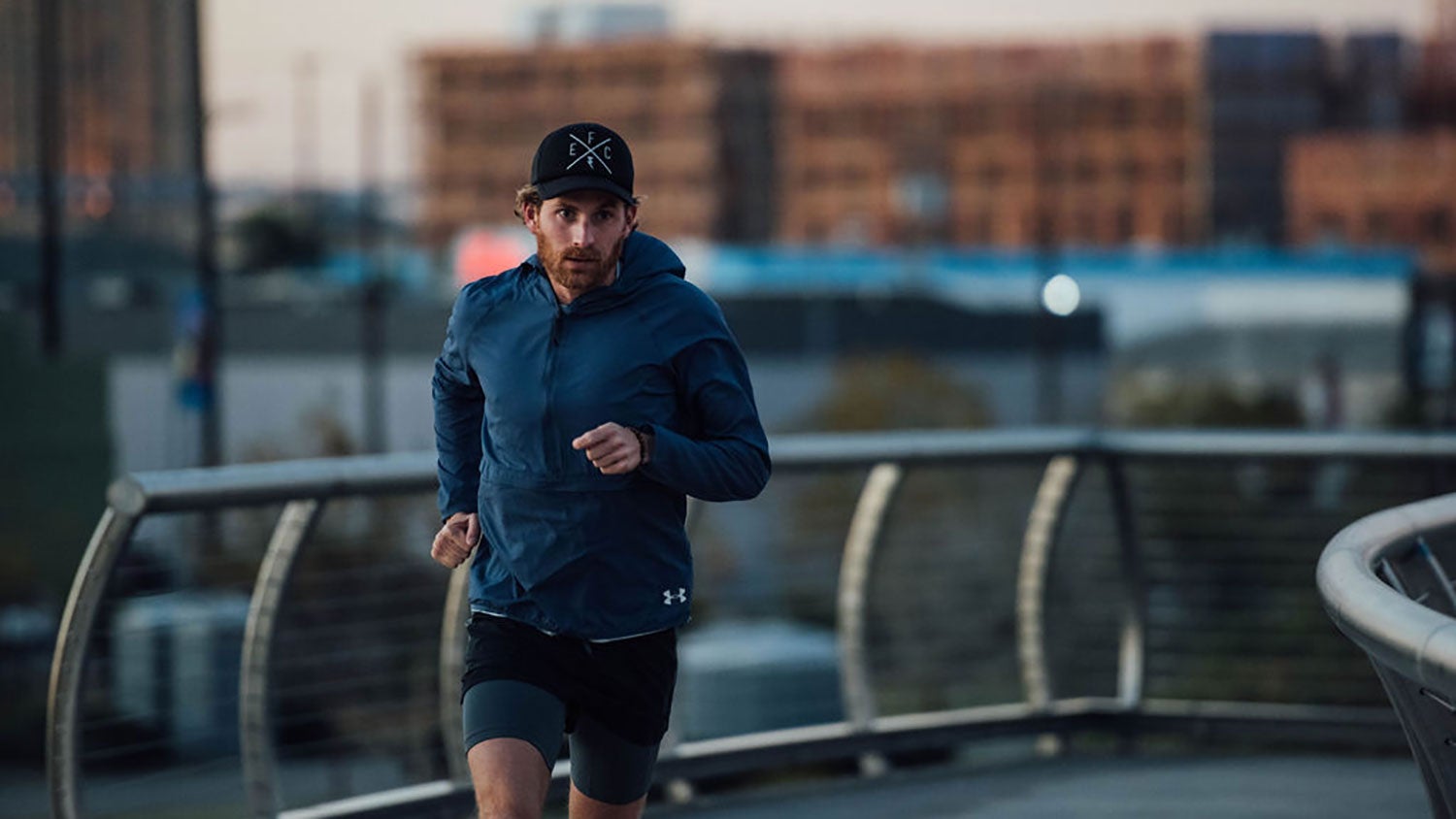 Whether you trained all winter long or are just easing back into a running program, spring is the time to set goals and plan for the year ahead. Maybe you want to race a new distance or crush a long-standing PR. Or perhaps you just want to keep the motivation high to stay fit and strong all season long. Whatever your goal, success is all about building—and sticking to—a program that'll get you there. Here are some simple steps any runner can take to upgrade their running routine.
Consistency and Variety Are Equal Keys to Success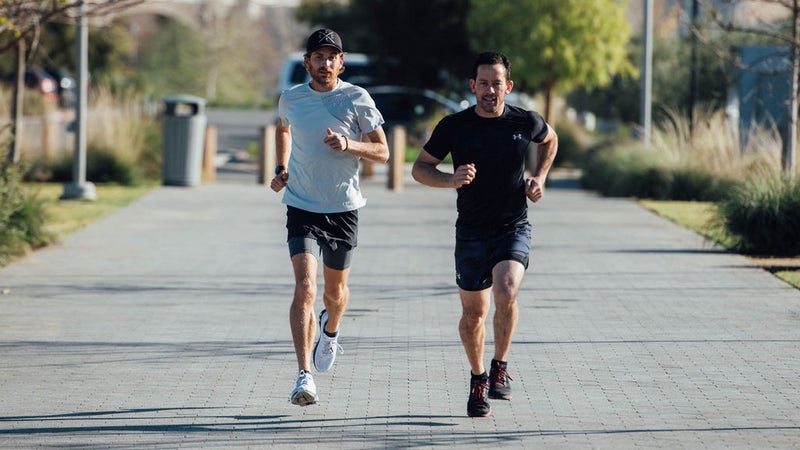 Early in the season, your motivation may feel endless. Running coach Jason Fitzgerald says to embrace that feeling, but know that in order to keep enthusiasm and performance levels high, it's key to run in cycles. "After you've had a chance to do some easy, no-stress running early in the season, then you can start easing back into training," he recommends. "Break your cycles out into sections: rest, return to base building, then add back in the intensity. Race, repeat."
Keep in mind that even when you're upping the intensity, you need to keep the majority of your training at a sub-threshold pace. Aim for consistent running three to five days a week, week after week, says Chris Johnson, a Seattle-based physical therapist, performance coach, and educator. "Performance is born out of consistency, not complexity," he says. "The number of miles you log can morph as you train for specific distances, but only one out of every five sessions or so should involve stepping on the gas or performing hill repeats."
Keep Track of Your Data
When you do step up the intensity level, you'll want to dial in your training paces and carefully stay on top of them. "When we think about cadence—the number of steps you take per minute—we generally want to increase that number to boost efficiency," says Tom Fitzpatrick, a former division-one collegiate runner and the current director of growth at Electric Flight Crew, a worldwide social running community. Thankfully, it's never been easier to track key metrics like cadence, pace, and distance.
Shoes like Under Armour's new Machina deliver training benefits beyond pure on-road performance: the shoes feature a built-in microchip that pairs seamlessly with Under Armour's MapMyRun™ app to track your efforts both in real time and over the course of weeks and months. Say you've zeroed in on increasing your cadence by five strides per minute in order to minimize the likelihood of injury and get faster. With a paired smartwatch or phone, you can keep an eye on key metrics during workouts. And after each run, all of that data will upload automatically to the MapMyRun™ platform, where you can easily track where you are in your cycle at any given time and see your improvements along the way. Check in to see your progress—give yourself a pat on the back and let that success carry you forward.
Embrace the Process—and Celebrate Every Milestone
By checking in on your training logs, you'll also have a simple way to keep your head in the game. "If you're deep into your training cycle, it's easy to question whether or not you're going to reach your end-game goal," says Fitzgerald. "Set yourself up for small wins along the way by reflecting on the positives from your training."
What does that look like? It might mean celebrating the fact that you're consistently running more days per week this cycle than the last. Or that your long run has reached double digits for the first time, or that you've progressed to handling two high-intensity runs per week instead of just one. "Take solace in your hard work," Fitzgerald encourages. "It can be incredibly motivating."
Build a Support System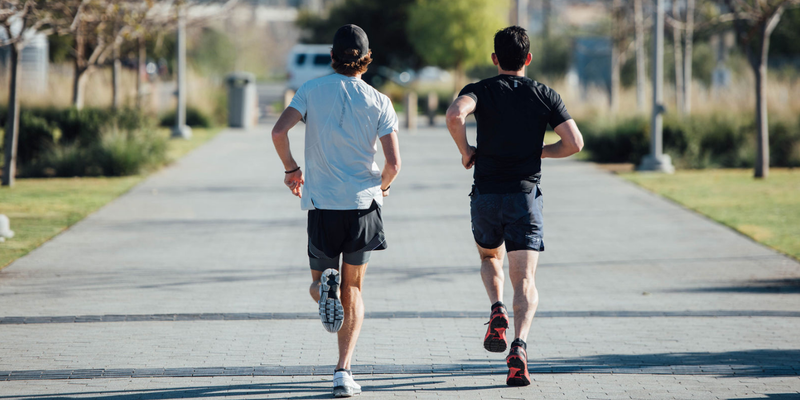 Even if you heed the aforementioned advice, there's still a chance you'll struggle with decreased motivation at some point during the season. Fear not, says Johnson, who recommends a simple fix: "Find some training partners—community buffers burnout." While this is hard to do in our current reality of social-distancing and stay-at-home orders, it's not impossible. It's still OK to run with a partner as long as you maintain a safe distance, and runners are finding creative ways to stay connected despite the unique circumstances.
"Electric Flight Crew has been hosting virtual workouts and happy hours," says Fitzpatrick. "In a weird way, the crew has actually become even more tight-knit through all of this." Not already involved with a group like the Electric Flight Crew? Maybe now's the time to join. But if making a virtual entrance to a social run club feels like a hurdle, there are plenty of other ways to stay connected to your existing community. Apps like Under Armour's MapMyRun™, for instance, are loaded with features designed specifically to help you connect with other runners and stay on top of your training routine. "It's a great way to keep tabs on your own running, of course, but also what your friends are doing," says Fitzpatrick. "It actually becomes both a community tool as well as a self-accountability sort of thing."
As race day gets closer, try some visualization—picture yourself crossing the line and earning some new hardware. Think back to your hardest workout in this training cycle, remembering how your chest swelled with pride when you crushed it. Now put it all together—all that's left to do is show up.
---
Under Armour is a leading athletic performance apparel, footwear, and accessories brand. Powered by one of the world's largest digitally connected fitness and wellness communities, including MyFitnessPal™ and MapMyRun™, Under Armour's innovative products and experiences are designed to help advance human performance, making all athletes better. Learn more and shop at underarmour.com.