How Headphones Can Make You a Better Athlete
These neuron-stimulating Halo Sport headphones are said to boost athletic performance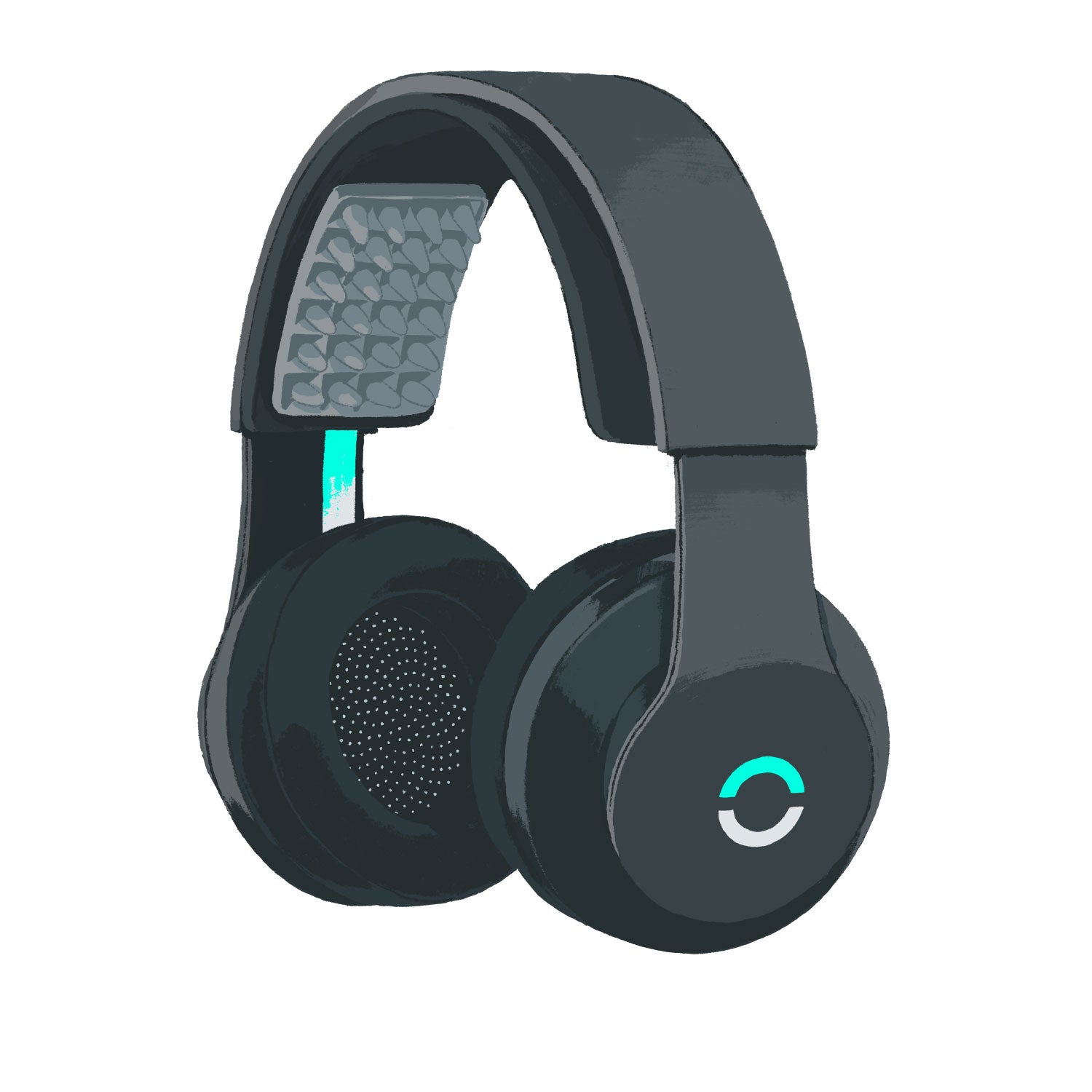 Patrick Leger
Heading out the door? Read this article on the new Outside+ app available now on iOS devices for members! Download the app.
If it's true that 90 percent of performance is mental, then your brain needs all the help it can get. Fortunately, a new edge has arrived: the Beats-inspired Halo Sport headphones, which emit a mild electric current. 
Outside Fitness Special

127 radical tips for total health.
The brainchild of neuroscientist Daniel Chao and biomedical engineer Brett Wingeier, the Halo Sport employs transcranial direct-current stimulation, a technology already used to treat chronic pain, depression, and Parkinson's disease. Yes, the headphones play music, but they also put out gentle current for 20 minutes during a warm-up session. That primes the motor cortex, Halo claims, by helping your neurons fire faster so you learn movements more quickly, your muscles get more efficient, and your brain experiences less fatigue. "Let's say I'm struggling to do a pull-up," Chao says, "so you give me ten pounds of assistance. If doing a pull-up is a neuron firing, we are that ten pounds of help that makes it just a little easier."
Fatigue Is All In Your Head

Can athletes train their brains to reach unheard-of levels of peak performance?
The Halo Sport has been tested in CrossFit gyms, by the U.S. Ski Team, and on Navy SEALs. Results have been promising: CrossFitters snatched 5 percent more weight, football and soccer players gained 12 percent more explosiveness, and ski jumpers exerted 31 percent more propulsive force.
If getting that kind of edge merits paying $649, then a method that promises to make you a better athlete without shooting steroids sounds an awful lot like the future arriving. But a few studies have suggested that cognitive enhancement in one area could lead to impairment in another.
"This is not to say that Halo will necessarily follow that pattern," says Hannah Maslen, a research fellow in neuroethics at the University of Oxford, "but we don't know that it doesn't."
The future may be on hold until more results are in. But with elite-level performance hinging so much on what's happening upstairs, we're betting it'll be worth it.