Your Wicked Wednesday Workout
You don't need the gym. In less than an hour and with minimal equipment, you can have an intense workout that delivers full-body fitness, without the monthly dues.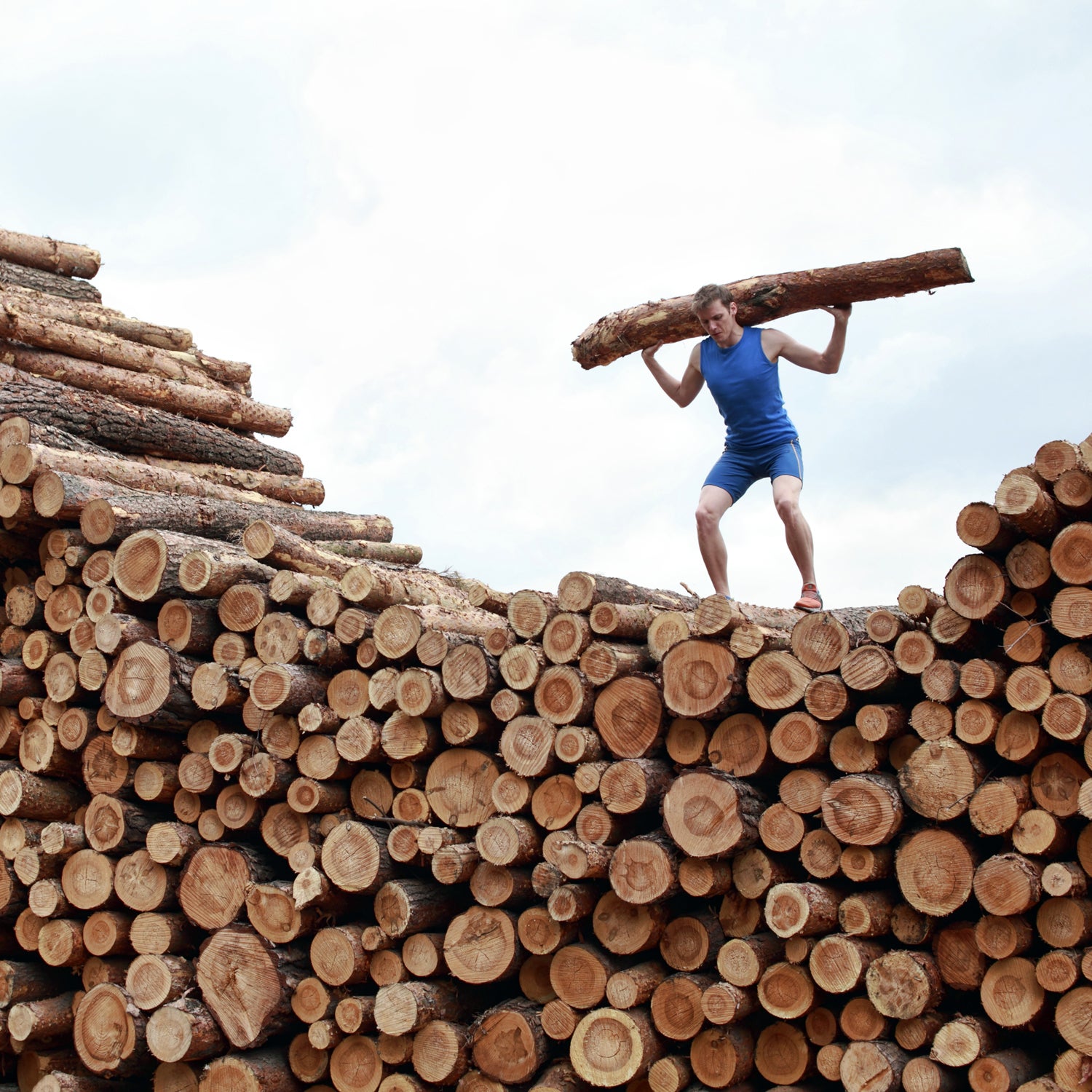 Heading out the door? Read this article on the new Outside+ app available now on iOS devices for members! Download the app.
When getting outside is the goal and training is what makes your adventures possible, Wednesday is the perfect day to push it. Why? You're recovered from the weekend and can rev yourself for the days ahead.
Now, there's nothing that says you have to hit the gym for a strength and endurance sweat session. With a little space, minimal equipment, and less than an hour, you can have an intense workout that preps your heart and muscles to complement your main sport.
In this Wicked Wednesday Workout, you'll work on upper- and lower-body strength and mix it in with some high-intensity spurts. In the final stretch, you'll have to push your body when it's already zapped—to help you get more mileage when the tank is almost empty. And that's the hump that's worth getting up and over.
This Week's Workout: Six by Six
Total Time: 20-25 minutes

Equipment and Set-Up
You'll Need: A dumbbell or heavy object that you can use for overhead presses and a field or playground with trees or monkey bars.
Set up six stations. At each one, you will perform one exercise for the number of repetitions outlined below, starting with 12 repetitions. Complete the six stations, then rest for 30 seconds to 1 minute before doing the next circuit. Complete six rounds of the six exercises.
Stations
Perfect pushups, two seconds down and two seconds up.
Squat jumps. Hinge at your hips when you squat down so that your butt thrusts backward and your knees don't extend past your toes. On the way up, explode up into a jump. (Optional: Hold some kind of weight.)
Overhead presses, using any kind of weight (dumbbell, sandbag, cinder blocks).
Mountain climbers. Count one rep every time your lead foot comes forward.
Pull-ups on tree branch or monkey bars. (Optional: if you can't do pull-ups, do a modified pull-up by hanging a towel around a (sturdy) branch or bar. Jump up and grab each end of the towel and pull yourself as high as you can go on each jump.)
Set up cones or markers about 20 yards apart. Sprint from cone-to-cone. One rep is running one length.
Rest
Circuits
For the first time through, do 12 repetitions of each exercise. Each time through, you'll do fewer reps—until the final circuit, which is 15 reps of each.
12 reps
10 reps
8 reps
6 reps
4 reps
15 reps
About this Series
The Wicked Wednesday Workout is designed to help you break up your week with a high-intensity, total-body workout of strength and endurance that uses minimal equipment—to help better prepare your body for the randomness of your weekend at play. 
Ted Spiker, who has designed and led backyard and neighborhood workouts for his friends for the past three years, is a journalism professor at the University of Florida who specializes in health and fitness writing. He recommends you pick up a scrap truck tire to add more variety to your workouts.