How I Did It
Ten case studies in switching careers, big-time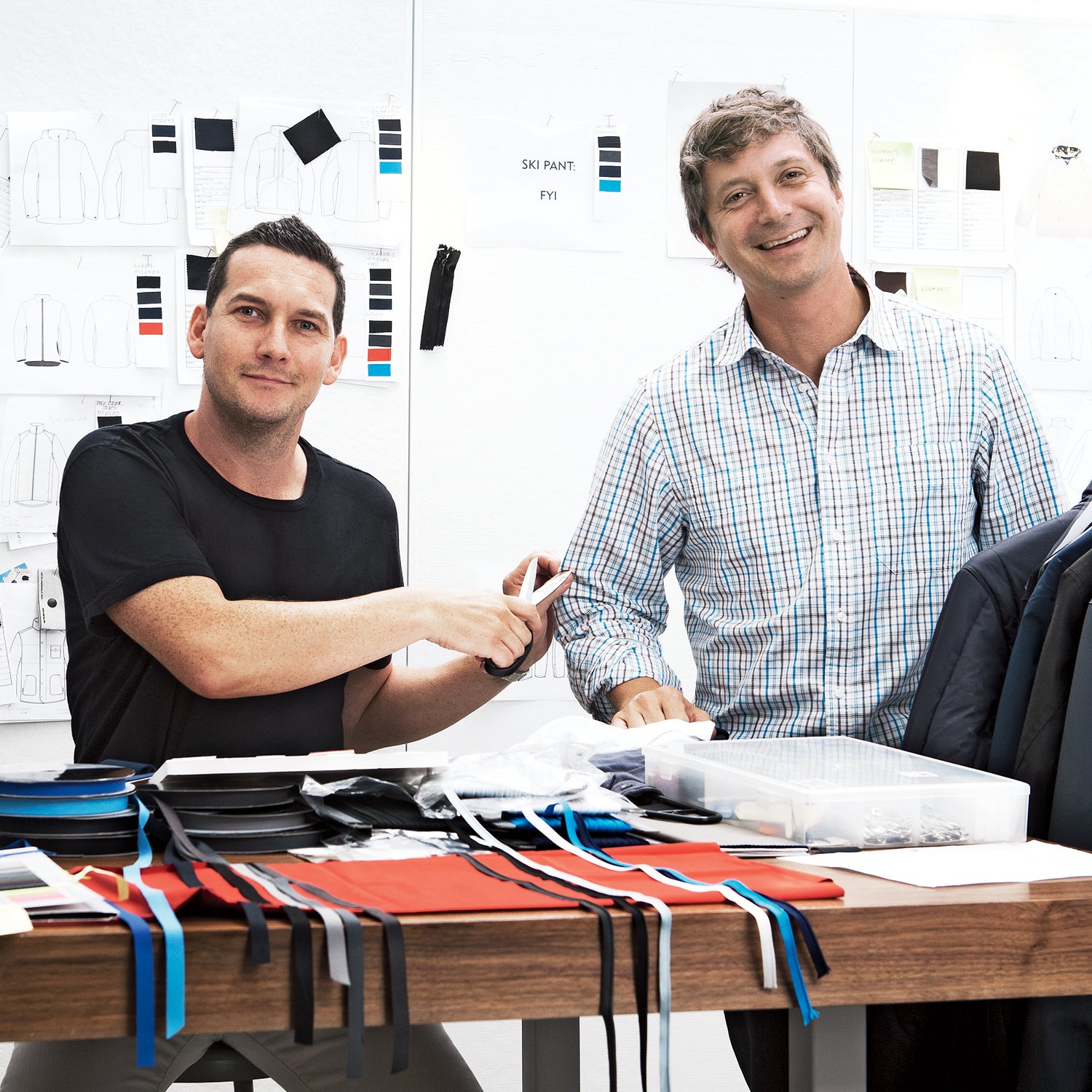 Heading out the door? Read this article on the new Outside+ app available now on iOS devices for members! Download the app.
It used to be that work was what happened to you when you were busy making other plans (climbing Everest, floating the Nile). No longer. A new generation is finding ways to turn their passion into a rewarding career. Here are ten career-switching case studies of people who made it happen—and how you can, too.
Jonah Smith and Palmer West: Filmmakers to Gear Makers
SMITH: We were producing independent films with our company, Thousand Words. We made 11, including Requiem for a Dream and A Scanner Darkly. They were movies we wanted to go see—that was our criteria.
WEST: It's a difficult business, and we were fortunate—it was working. But the independents took a massive hit in the recession, and we're still reeling.
SMITH: Making movies is a lot of fun, but you climb the mountain over and over again. It's hard to build on something.
WEST: We had an itch—What else can we do? We were into snow sports and were both frustrated with the offerings in outerwear. There was nobody delivering apparel for weekend warriors who also want something with an urban aesthetic. We created Aether to bridge that gap.
SMITH: We launched in the fall of 2009, after the economic meltdown. It helped us get ­attention, because other brands weren't launching.
WEST: Our biggest realization was that producing a film and manufacturing a garment are very similar: you've got a ton of balls in the air, and you have to bring them all together at the right time, at the right place, on budget. We come up with the concept and work very closely with our designers.
SMITH: We are now in 75 specialty stores in ten countries, and e-commerce represents more than 50 percent of our market. We're on a really good track.
HOW YOU CAN DO IT: Many gear professionals have degrees in industrial design or mechanical engineering. Freelancing as a tester-consultant is a good place to start. Look for job postings at outdoorindustry.org. Salaries start at $50,000.
---
T. J. Sassani: Entrepreneur to Travel Innovator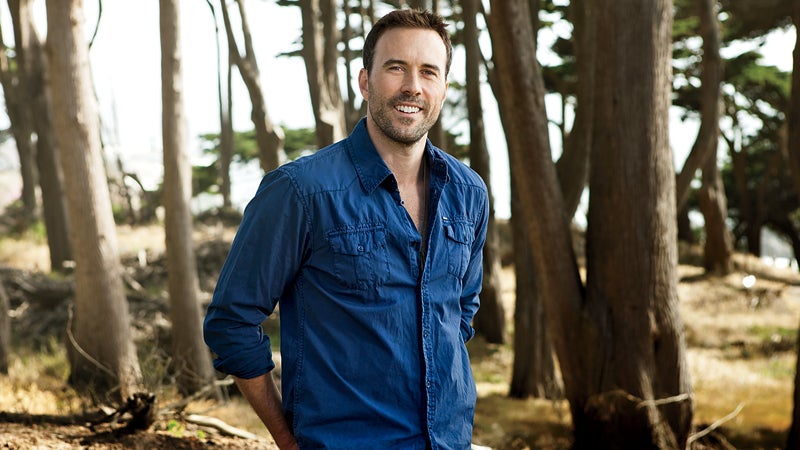 I'd toyed with all sorts of businesses and in 2005 found myself working with a nanotechnology ­research group. On a flight to Boston for a conference, I was sitting next to this guy who was pretty close to retirement age. We had the same laptop and our Wall Street Journals. I was going to be that dude in 30 years. The plane landed, and I went to the conference and resigned. I gave away everything I owned that I couldn't ride with and took off on a bike trip across ­Europe, then a dive trip to Australia. I was underwater swimming with bull sharks when I had the idea for a travel ­company, and I spent two months sitting under a banana tree working out the ­logistics. I launched Zozi.com in early 2008. We partner with local outfitters to offer remarkable close-to-home experiences—abalone diving paired with a seafood feast, cycling and wine ­tasting, hang-gliding to a beach picnic. We now have offerings in 19 cities in two countries and are ­growing rapidly. I feel like we're having a positive impact on people's lives, which is very ­satisfying.
HOW YOU CAN DO IT: Your path depends on your ­objective. Aspiring adventure-travel guides (salaries start at $25,000) require specialized training in fields like natural history or anthropology, but you can land positions in sales, marketing, and other areas without any background in the industry. Get informed and search for jobs through the Adventure Travel Trade Association and the International Ecotourism Society.
---
Aparna Rajagopal-Durbin: Lawyer to Wilderness Instructor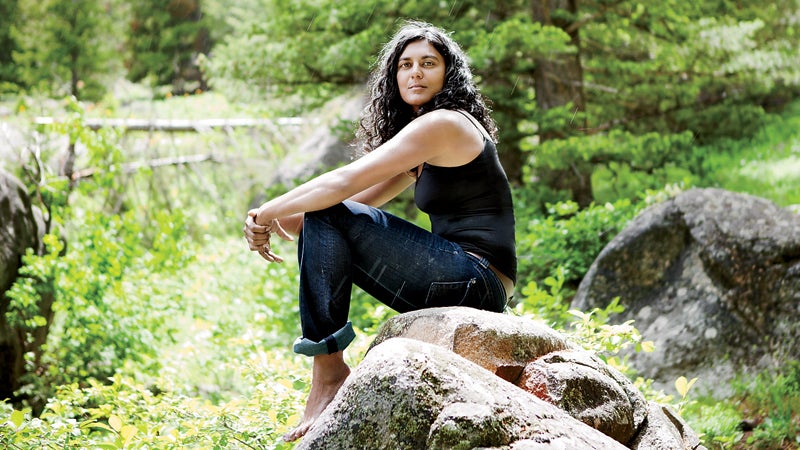 On New Year's Day 2010, my two-year-old son broke his femur in a skiing accident while we were vacationing in Lander. I spent eight weeks there while he recovered, thinking about life. For a ­decade, I'd been moving up the law-firm ladder in California and relegating what I really love—climbing—to the weekends. My husband and I decided to just stay in Wyoming, and I started looking for work with an organization whose ­mission matched my core values. I applied for an internship with the National Outdoor Leadership School (NOLS) as a blogger. Within a few months I was hired as a writer, and this summer I became the diversity-and-inclusion manager and trained to lead wilderness courses. NOLS is flexible with schedules, and we're encouraged to spend nice days skiing, climbing, or running. Some meetings happen on bicycles. I make a fifth of what I made as a lawyer, but I'm at least five times happier. I'm climbing four days a week, and I play with my son outside every day.
HOW YOU CAN DO IT: Build a strong background in ­wilderness travel, and get certified in disciplines like climbing (the American Mountain Guide Association's guide program) and paddling (the American Canoe Association's instructor workshops). NOLS offers a 35-day instructor course. Full-time instructors earn $16,000–$40,000 a year. Search for jobs at outdoored.com and coolworks.com.
---
Richard Jeo: Neruoscientist to Conservationist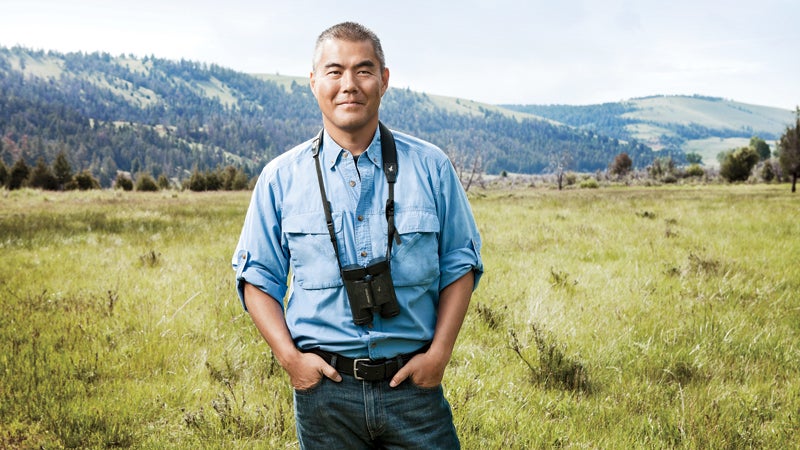 I got my Ph.D. from Caltech in computational neuroscience after spending eight years teaching monkeys to push buttons and identify shapes, so I could watch their brain activity on an MRI. All of my energy was going into very abstract questions at a time when we face concrete and pressing issues. When I finished my degree in 1998, I left neuroscience for a job teaching conservation biology in Namibia and British Columbia. It filled a personal void. I could put my talents into saving places I can show my daughter. Now I spend my time traveling between Canada's most remote regions for the Nature Conservancy, advocating for the preservation of hundreds of millions of acres. We need more people in conservation who are smart enough to be chief economists for big corporations. That's what it will take to address the huge threats our planet faces.
HOW YOU CAN DO IT: Most professional conservationists have science degrees, but you can become a conservation manager (salary: $50,000–$150,000 a year) with a background in communications, business, or economics, especially if you obtain field experience with an entry-level research position like those listed at the Conservation Biology Institute's website.

---
Mikael Hanson: Investment Banker to Fitness Coach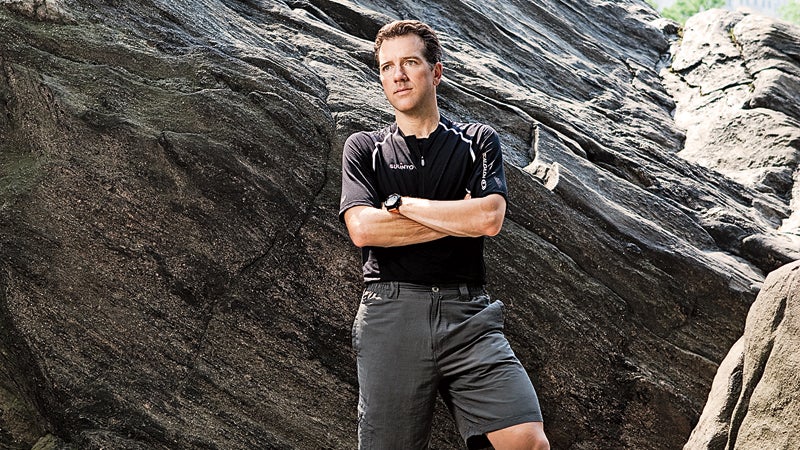 I still have a closetful of suits and a gigantic collection of ties. I used to love collecting ties. I spent 14 years working on Wall Street. The hours were long, and my career had plateaued. I'd been cycling competitively since I was 14 and would think about coaching friends or my triathlon club during the day. In 2004, I talked with my wife, also a banker, about taking a sabbatical from work so that I could coach. She thought it was going to be a one-year gig, and then—oops!—several years later I was still doing it. Now I've got my own business, EnhanceSports, and there's no going back. Half of my clients are in the finance world, and I can relate to how they juggle their jobs with training and family. My wife wants to do her first 5K in the fall. She always asks me to run with her. I tell her, "You have to make an appointment."
HOW YOU CAN DO IT: To qualify for coaching jobs at established training centers—often the best way to start out—you'll need certifications from organizations like USA Cycling and USA Triathlon. Private coaches earn from $50 to $300 per hour.
---
Cliff Hodges: Electrical Engineer to Adventure Outfitter
The same day I handed in my master's thesis in electrical engineering at MIT in 2004, I left Boston for Santa Cruz. By ­August I had a job in Silicon Valley developing flash memory for computers. It was straight out of Office Space: I worked in the basement, and I hated it. Three months later, my father had a stroke. When I was with him in the hospital, I asked myself, Is this really what I want to do with my life? I never went back to that job. I took out a loan and in early 2005 founded Adventure Out to teach what I really love: surfing, climbing, and wilderness survival. I lived in my childhood bed­room for that first year, drove all over California, and taught 250 people by myself. Last year my 20 employees and I had more than 4,000 students, and about a third of them were groups from corporations and schools. The work ethic I learned at MIT is actually a large part of why we're successful—I still put in 12-hour days, but what I do doesn't feel like work.
HOW YOU CAN DO IT: Get training from an established program like NOLS (look into the outdoor-­educator courses listed at nols.edu), then scout out an ideal location for your base of operations. You want to be next to public lands that you know intimately—and that have permits available for guiding services (quotas often fill quickly). Approximate income range: $20,000–$150,000 a year.
---
Margie Shapiro: Teacher to Running-Shop Owner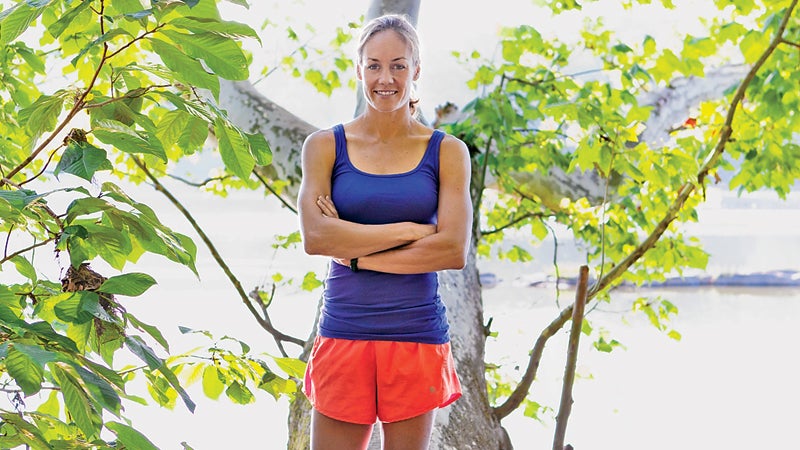 When I was a kid, I always played school, and as an adult teaching came ­naturally. But in 2001, midway through my second year on the job, I got pregnant, and I knew I wanted to stay home with the baby. My husband and sister both had corporate jobs they wanted to leave eventually, too. We're all runners, so we started exploring the idea of running-shoe retail. Very few shoe companies would give us product at first, but we had a good case: we were going after a region that wasn't being well served. After borrowing against the equity of our homes, we opened Potomac River Running in 2003. The first couple years, we didn't have any employees and didn't pay ourselves. Now we have eight stores, and I focus on our training seminars. I also have the ­flexibility to race triathlon ­profes­sionally around the world. I was an Olympic Trials finalist in 2008, and I'll be competing in the Half-Ironman World Champion­ships this ­September.
HOW YOU CAN DO IT: Launching a retail outlet ­requires "substantial capital," cautions Pat Sweeney, co-owner of Fleet Feet Sports, which opened in 1976 and has since grown to 91 shops. Also ­required: in-depth knowledge of your sport. "You need the ability to explain the technical aspects of products from firsthand experience," he says. Get free consulting on your business plan from the Association of Small Business Development Centers and Score.
---
Jordan Davidoff: Carpenter to Humanitarian Aid Worker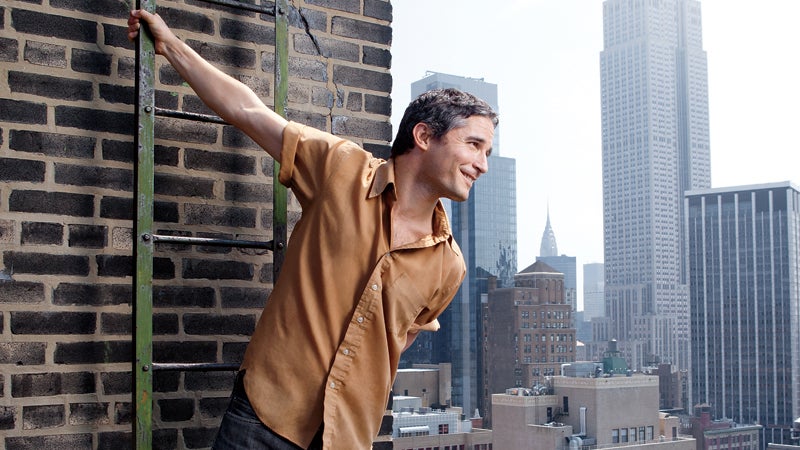 I worked on and off in construction for ten years. It's hard work, and after a while you wonder if you can do it your whole life. I also wanted to be more socially involved and culturally influenced—to investigate places and people. I got my MFA in poetry in 2004 from New York University and looked for jobs at socially conscious journals, but nothing really worked out. A friend got a job with Doctors Without Borders, and I thought, If he can do this, maybe I can, too. What appealed to me was the intellectual aspect of doing good and saving lives. I applied online, got confirmed, and waited for an assignment. As a logistics supervisor, I oversee projects in Haiti, Nigeria, Ethiopia, Somalia, and Uganda. If you need a field clinic, I make contact with the local community, then get people there, build a shelter, get electricity, water, sanitation, HR. I spend about half my time traveling and am the go-between from the field to the technical department. We're always reflective; there's a constant critique of humanitarian and medical intervention. It's the perfect conjunction of the experiences I'd had and the direction I wanted to go in.
HOW YOU CAN DO IT: Doctors Without Borders and other aid groups post opportunities on their ­websites. Another good resource is nonprofit hub Idealist.org, which lists thousands of jobs, internships, and volunteer positions as well as information on graduate-degree programs and careers in nonprofits. Field-position pay varies; with Doctors Without Borders, it starts at $1,400 per month.
---
Gregory Goode: Commercial Builder to Photographer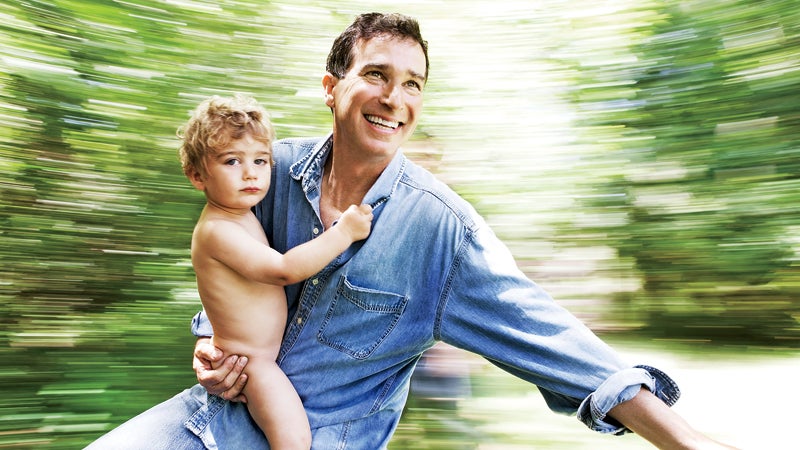 I'd started this company, Up-Rite Construction, in New York City, and we were mostly building out chain stores like Kinko's. I was working 7 A.M. to 7 P.M., spending every spare moment and cent on travel and photography. When I turned 33, I looked at what I was doing: making plenty of money but without much joy. I sold the company to my business partner, rented out my apartment, got rid of my bills—no phone, no insurance—and took off on a three-year motorcycle trip around the world: New Zealand, ­Thailand, Nepal, Saudi Arabia, India. I took photos the whole time, and when I got back I had this portfolio that opened a lot of doors. I worked as an assistant for about six years for some big names and took photography classes. My first real assignment was shooting Robert F. Kennedy Jr. Since then I've shot for GQ, New York, and Vogue, and I relocated to the West Coast. What makes me happy today isn't so different than 20 years ago. I still love getting on my motorbike, traveling, and taking pictures.
HOW YOU CAN DO IT: Create a portfolio on a subject. "Nobody hires a generalist," says former Outside photo editor Rob Haggart, who now runs APhotoFolio.com, which builds sites for photo­graphers. There are no job hubs, so send your work to businesses that use photography. When one shows interest, push for a meeting.