On Walking
Science's Newest Miracle Drug Is Free
A grassroots movement of physicians are prescribing time outdoors as the best possible cure for a growing list of ailments. Can they really convince big health care that free medicine is the way of the future?
Heading out the door? Read this article on the new Outside+ app available now on iOS devices for members! Download the app.
"How often do you all get outside?" primary-care physician Ryan Buchholz asks. It's a Thursday afternoon in October, a warm one for Washington, D.C., where Buchholz practices. His patient, a young boy named Ariel, doesn't answer. Maybe his mind is on the flu vaccine he just heard administered to a child in the room next door. Maybe he doesn't understand the question—he's only two years old, after all. Ariel clutches a blue teddy bear as his father, Fernando, answers. No a menudo. Not often.
In exam room three of the Upper Cardozo Health Center, Buchholz is performing a routine wellness exam. To Buchholz, wellness means a child is eating right, brushing their teeth, getting vaccinated—and spending time outdoors. On a desktop computer, the modern doctor's stethoscope, he pulls up a mapping tool called Park Rx, which was created by another pediatrician at the center, Robert Zarr, founder of the public-health nonprofit Park Rx America.
Buchholz is warm and earnest, with short brown hair flecked with gray. He navigates quickly and finds some good-sized city parks near the family's home. After he coaches Ariel's father on the benefits of outdoor play—children who spend time outdoors tend to experience better physical and mental health—Fernando's phone pings with a text message, which shows the locations of the parks, outlines a new nature prescription, and includes a link to notify Buchholz whenever the prescription has been filled. Five seconds later, the doctor rises to test Ariel's lungs, brandishing an actual stethoscope.
You could have missed the nature talk if you hadn't been paying attention. It consumed less than three minutes out of twenty. But when the Floreses left the clinic that day, they had a map and a mandate from an authority figure to go play—outside and often. There's a movement brewing in America's hospitals, clinics, and outpatient treatment centers. As depression and anxiety rates climb and the obesity epidemic rages on—by the Centers for Disease Control and Prevention's last count, one in three U.S. adults and nearly one in five children are now obese—health care providers are losing patience with traditional tools. They aren't abandoning pills and procedures by any means, but to help their patients avoid growing heavier, sadder, or sicker, they are looking far outside their offices.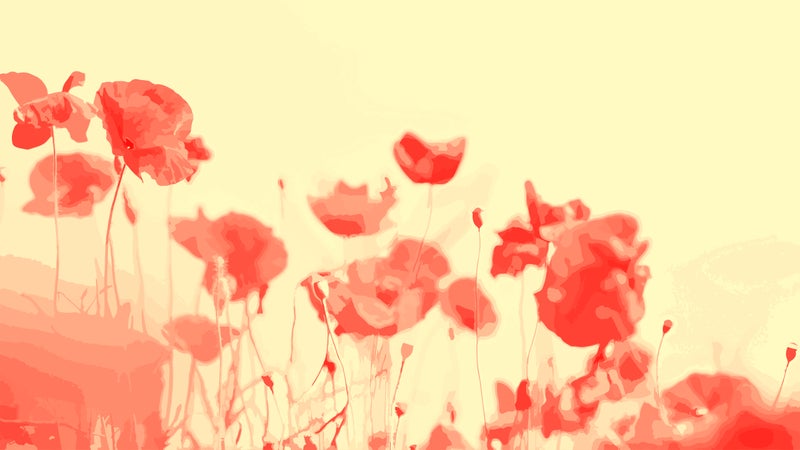 Research institutes for nature and health are opening at major medical centers, electronic health-record systems have begun to incorporate nature prescriptions just as they do pharmacological ones, and at least one major health insurer has begun offering incentives for nature prescriptions. Those prescriptions take many forms, from general encouragement to get outside at least twice a week to specific instructions for activity, location, duration, and frequency. In a world where we increasingly live our lives indoors, says Zarr, one of the movement's pioneers, "We are starting to think about nature not just as a place to recreate, but also as a social determinant of health." There's no diagnostic code for nature-deficit disorder—the term coined by Richard Louv in his 2008 book Last Child in the Woods—but if there were, Zarr says, "I would use it a lot."
Later in the day at Upper Cardozo, the mood in exam room three is a bit more tense. Another of Buchholz's patients, an 11-year-old named Jason, explains that he wanted to skip his checkup. Jason is on the gray exam table as his mother, Roxana, sits beside him, holding her infant daughter. "I'm scared that you might get mad at me," Jason tells Buchholz. "Because of my weight."
Buchholz looks tired but not terribly surprised. Jason has been overweight for the past eight years. After making a plan with Buchholz to go outside more and drink fewer sugary drinks, Jason had begun to lose weight. But lately he's been gaining it back. He's been good about the sugar, he says, but he hasn't been getting out as much, even though he loves to play soccer in the park near his home. Buchholz pries, gently, and the reason emerges: a bully. "He gets mad at me when I take the ball away from him," Jason says. "I say it's just a game. Then he starts calling me stuff, like fat." The boy tears up. "Every time when I start running, he makes fun of my stomach," he says. "I just want to be skinny." He seems defeated. "I hate being fat."Buchholz puts a hand on Jason's shoulder. "I think you are just fine," he says. "I want you to know that." He frowns. "Let me see if we can find another park close to where you live." Buchholz opens the Park Rx America tool and begins to hunt.
In a world where we increasingly live our lives indoors, says pediatrician Robert Zarr, one of the movement's pioneers, "We are starting to think about nature not just as a place to recreate, but also as a social determinant of health."
"Have you ever been to Bancroft Elementary School?" he asks. Jason hasn't. Buchholz scans the park details to make sure there's a soccer field and plugs in a new prescription. "I can go once a day," Jason offers.
Roxana swipes her phone to see Jason's updated prescription, with maps, images of green fields, and descriptions of a number of park options. She puts the phone down and Jason picks it up. He sniffs lightly, rubs his eye, and begins scrolling.
Buchholz turns away from his computer. "In my experience, kids who try and make other kids feel bad usually have a problem, and they don't want anyone to know about it," he says. "So they try to make everyone else feel bad." He's trying to provide some comfort, but Jason isn't listening. He's reading his prescription.
"Oh, this is Bancroft?" Jason asks.
"Mm-hmm."
Jason whistles. "Bancroft is nice."
---
Doctors have been encouraging their patients to go outside for millennia. Hippocrates called walking "man's best medicine." Han dynasty physicians encouraged outdoor "frolicking exercises" to ward off aging. And until the mid-1940s, tuberculosis patients were sent to mountain retreats to take in the "magic airs."
What's happening now is different. It's widespread, systematic, and, at least in aspiration, evidence based. Though boutique wilderness treatments for trauma and some behavioral disorders have existed for years, the idea that your primary-care physician, psychiatric nurse practitioner, or cardiologist might prescribe a park before a pill is quite new. Most credit the concept to a regional Australian recreation department, Parks Victoria, which began to link the outdoors and human health through initiatives with medical providers in the early 2000s. Soon after, the first mainstream, provider-based outdoor programs in the U.S. started to tackle common diseases. In 2005, in Columbus, Ohio, cardiologist David Sabgir invited his heart-disease patients for the first of what would become hundreds of group park walks. (His organization, Walk with a Doc, now has some 450 chapters in 25 countries.) In 2006, Prescription Trails—the nation's first nature-prescription program—was founded in Albuquerque, New Mexico, with the aim of encouraging chronic-disease and other patients to hike and walk outside.
Since then "the movement has exploded," says Betty Sun, the health-program manager at the Institute at the Golden Gate National Parks Conservancy, a San Francisco nonprofit that has expanded its mission to include public health, in part by coordinating knowledge sharing across nature-prescribing programs. According to Sun's most recent survey, in July 2018, the U.S. now has 71 provider-based nature-prescription programs in 32 states, with the potential to reach hundreds of thousands of patients. The programs tend to fall into two camps: some, like Park Rx America and Tennessee's Park Prescriptions, are widely available and center on doctor counseling supported by digital tools to help patients find nature and remind them to go out in it. Others, like California's Santa Clara County ParkRx, are available to high-risk patients at select clinics and follow up on doctors' orders with phone reminders, transportation support, and group outings.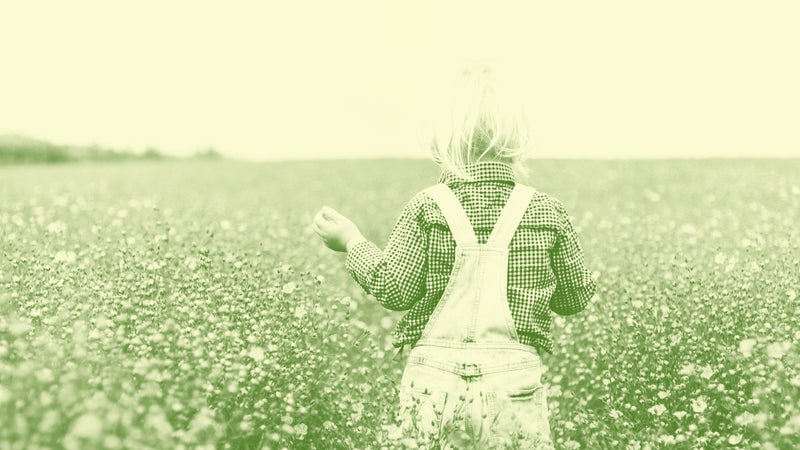 For health care providers, there are two reasons to prescribe nature. The first has to do with what it may do for us. Exposure to nonthreatening natural stimuli, scientists have discovered, lowers blood pressure, reduces stress-hormone levels, promotes physical healing, bolsters immune-system function, raises self-esteem, improves mood, curtails the need for painkillers, and reduces inflammation. One leading theory is that these stimuli—the scent of plants, the sight of trees swaying in the breeze, the sounds of birds, streams, and rustling leaves—combine to activate the unconsciously controlled "rest and digest" functions of our bodies, which are regulated by our parasympathetic nervous system. These functions are suppressed when a threatening stimulus, whether a venomous snake or an aggressive work e-mail, triggers our sympathetic "fight, flight, or freeze" system. If that response stays active long enough, our immune, digestive, reproductive, and psychological health suffers. In an increasingly urbanized world, in other words, nature cues our brains to shift us from a depleting to a restoring state. "The environment of our original adaptation is all outdoors," says Chao-ying Wu, a pediatrician in Bellingham, Washington. "It just makes sense."
The second—and more common—reason that clinicians prescribe nature is that with the parasympathetic system happily activated, the outdoors becomes a great place to do beneficial things that we might not otherwise enjoy doing—like exercising.
Behind closed doors, some providers will also admit that prescribing time in nature makes them feel better personally. "It's hard for us, through the fatigue and burnout, to be focusing all the time on the problem list," says Zarr. "I sometimes need a break from the negativity." Talking about getting outdoors, he says, is "a positive thing to do in the room."
---
For Zarr, a typical park prescription starts with two questions: What do you like to do outside? And where do you like to do it? "With that," he says, "half my prescription is done already. It gives me a baseline place and activity that they feel good about. Then it's my job to push it up a notch in terms of frequency and dose."
Zarr has the bookish air of a Manhattan intellectual (glasses, receding hairline) combined with the physique of a triathlete. Despite a busy clinical and travel schedule, he walks, cycles, or hikes outdoors three or four times a week. "I try to get out for my own mental health," he says. On his desk, review articles about hypertension share space with how-to guides on Shinrin-yoku, the Japanese art of forest bathing. But nature medicine is a relatively new preoccupation for Zarr. Around 2010, "something shifted," he says. That's when he heard Richard Louv give the keynote speech at the American Academy of Pediatrics' national convention, connecting the rise in childhood obesity and ADHD to kids spending more time inside. "Whenever I go to a talk or read a book," Zarr says, "I ask myself, Is that what I see in my own clinic? And I realized that there was a lot of truth to what he was saying." So many of Zarr's pediatric patients and their family members were suffering from anxiety, obesity, and attention-deficit disorders. "They were on their devices constantly," he recalls. "Their routines were horrible. I thought maybe a nature prescription would solve a lot of these seemingly unrelated problems."
Exposure to natural stimuli lowers blood pressure, reduces stress-hormone levels, promotes physical healing, bolsters immune-system function, raises self-esteem, improves mood, curtails the need for painkillers, and reduces inflammation.
The timing was right. Inspired by news coming out of Australia, leaders from the Golden Gate National Parks Conservancy, the National Park Service, and the U.S. Fish and Wildlife Service had just begun training clinicians and offering funding for pilot projects. In 2011, when Zarr was president of his local chapter of the American Academy of Pediatrics, he began to test the use of nature prescriptions at Upper Cardozo, as well as at George Washington University's Children's National Medical Center. In the summer of 2013, he and his colleagues launched a web-based prescription tool, DC Park Rx, connected to a database of green spaces around D.C. They took it national as Park Rx America in 2017. Providers in 16 states now use it. Erin Wentzell, a doctor of physical therapy at George Washington University who works with children with disabilities, remembers when Zarr first pitched her department the idea. "I thought, This is amazing—this is exactly what we need. For kids, being outside is so motivating," she says. Some of her patients—for example, children with developmental disabilities who have difficulty walking—may give up quickly if they're inside a clinic or at home. "But if there's a really big hill and we're going to collect leaves at the top of it," she says, "they'll keep going."
Now the million-dollar question is: Do these programs work? While it's too soon to say whether health outcomes, like depression or obesity, will shift noticeably in patients who are told to get outdoors, we have reason to be optimistic. For starters, a doctor's recommendation can matter a good deal. Meta-analyses of multiple studies suggest that, for example, you're almost four times more likely to attempt to lose weight if your doctor suggests it.
"Providers can motivate people to change their behavior," says Megan McVay, a psychologist who studies weight-loss decision-making at the University of Florida. The trouble comes when the new behavior is difficult to sustain. "People's motivation comes and goes. A prescription could get people to the park, but it may not keep them going back," McVay says. She believes that regular programs in parks, like ranger outings or meditation classes, can help people who arrive based on a nature prescription build a habit out of a suggestion.
Last May, when Zarr presented his prescription software to Georgetown University's family-medicine department, one of the final questions from the largely receptive audience was about any evidence from randomized control trials. Zarr acknowledged that no large trials existed yet. "I promise that I am trying to get that evidence," he told the physicians, "but let's not wait for that." A few months later, the National Institutes of Health declined to fund a trial that Zarr and his collaborators had proposed, though they have since resubmitted a revised version. But such studies are expensive, says Charm Lindblad, executive director of the program behind New Mexico's Prescription Trails. "If we had money, we would have done them a long time ago."In terms of clinical evidence, the movement is still in its infancy, says Bita Kash, director of the Center for Health and Nature at Houston Methodist Hospital in Texas, which was established last year in collaboration with the Texas A&M Science Center and former first lady Laura Bush's program Texan by Nature. "We are where physical exercise used to be about 30 years ago, when it started to take off," Kash says. She is confident that exposure to natural stimuli improves health. "But," she adds, "I know I have to prove it."
---
Tina Igbinakenzua was speechless. We were in a forest just outside Oakland, California, surrounded by 150-foot-tall coastal redwoods. A shaft of light illuminated the ground before her, and she was overcome with emotion. Soon enough, her natural exuberance overcame her awe. "Oh, my God," she said. "I love this place."
Igbinakenzua was brought to the woods by a program called SHINE (Staying Healthy in Nature Everyday), run by pediatrician Nooshin Razani at the University of California at San Francisco's Benioff Children's Hospital. An early adopter of prescribing nature, Razani had noticed that despite wanting to, patients in her clinic often struggled to spend time outside. "We serve extremely diverse clients," she says, "but the common thread is poverty." Getting out is hard, and critics of park prescriptions argue that those who could benefit most may be too busy, poor, or unwell to make it happen.
For this reason, Razani says, "we felt that it was unethical to simply tell our patients to go outdoors." Trained as a physician in San Francisco during the AIDS crisis, she takes an activist's approach to medicine. Convinced that her low-income patients needed nature as much as the wealthier Bay Area residents who flock to Yosemite and Muir Woods, she launched SHINE in 2014 and in 2016 founded the UCSF Center for Nature and Health, the country's first hospital-based nature research program. One day each month, Razani and her colleagues lead an outing for around 50 children and parents in the UCSF network. When I visited last fall, she'd just received a referral for a cancer patient who had completed chemotherapy.
On the first Saturday of November, a crowd of kids and parents gathered in the lobby of the hospital's Oakland clinic. One by one, families headed into private rooms for brief wellness checkups and counseling sessions about the health benefits of nature. Waiting parents leafed through an outdoor brochure published by the East Bay Regional Park District, which supports SHINE, while kids lined up at a child-high water fountain to fill Nalgene bottles emblazoned with the EBRPD logo. Sunlight streamed in from a glass-roofed atrium stairwell, illuminating two 16-foot paintings of redwoods.
"I have so many things I have to think about," says Tina Igbinakenzua, an immigrant from Nigeria. "But when I am here, I am very OK. When I leave, I just pray to be the same way I am now."
When the checkups finished, Razani stepped up onto a chair near the front door. Her dark curly hair was down, and she looked excited. "Clap your hands if you can hear me!" she shouted as children ran to circle her. The outing had begun.
"When you are here, you feel so relaxed," Igbinakenzua told me later, after we'd disembarked from a yellow school bus into the redwood grove. "The light, the shade. It's so beautiful." Igbinakenzua was referred to SHINE for stress. An immigrant from Nigeria, she works as a nurse's assistant at a local hospital. She's up by 5 a.m. every morning, and between working full-time and raising two children single-handedly—"Oh, my God, there is so much stress," she said, laughing. Patients are welcome to attend as many outings as they like, and this was her family's fourth with the clinic. We had just begun a picnic of turkey or tempeh sandwiches (lunch is part of every SHINE trip), and soon her children, Alex, five, and Lisa, seven, would head off with a ranger on an ecological scavenger hunt.
By wrangling transportation, food, guides, and other families, the program seeks to eliminate any potential barriers to getting outdoors. But does it make patients healthier? Is it more effective than just telling them to go outside? In 2015, Razani undertook a randomized trial of 78 parents to find out. All were counseled on potential health benefits ("In nature, you experience less stress and anxiety," they were told) and received family outdoor-activity prescriptions for three weekly park visits. About 65 percent were then invited on a nature outing that included transportation, food, and programming; the others were simply given a map of local parks. To Razani's surprise, both of the groups saw similar health benefits. In fact, as she reported last year in the journal PLOS One, the two groups had largely indistinguishable results, experiencing small but statistically significant improvements in their physical activity and mental health. Many followed a dose-response curve, with higher numbers of nature outings correlating with greater improvements. "The effects were modest," Razani says. "But so was the intervention." Her study also found that the poorest and most stressed families failed to make it to the group nature outings, suggesting that further support may be necessary to reach those with the greatest need.
"Most people here, they don't have rides to ever go to the park," Igbinakenzua said. "Or they don't know the way." Many of the other families agreed that they would struggle to get outside if there were no guided trips. "We would never know this place existed," one father told me.Igbinakenzua says that SHINE has helped her make new friends, grow closer to her children, and try things like boating that she never thought she'd do. But for her, the most important impact has been psychological. "I have so many things I have to think about," she said as we began the walking portion of the trip. "But when I am here, I am very OK. When I leave, I just pray to be the same way I am now."
---
Winter comes quickly to western Wyoming. In September, the mountains get their first dusting of snow while the aspens begin to color in the warmer valleys. In Jackson, the cooler weather of October marks the start of an annual conference on conservation and recreation, the SHIFT Festival ("Shaping how we invest for tomorrow"). Last year's theme was Public Lands, Public Health, and as the elk ventured down from their high-altitude summer range, several hundred scientists, doctors, conservationists, land managers, nurses, and outdoor-recreation leaders convened to discuss the health benefits of nature.
Across several brisk days consistently described by the outdoorsy group as "bluebird," the attendees sat through presentations by Zarr and Razani, went on walks led by cardiologist David Sabgir, and listened to testimonials from guides and park rangers. They debated how to achieve greater scale within the movement, find consistent funding, and generate hard evidence of health benefits. Over the course of the talks, mild tension formed between those who were coming to nature via medicine and those who came to medicine via nature. Conservationists worried that calls for more research would delay action; doctors grumbled about the need for precision. At one point, John Whyte, the energetic chief medical officer for WebMD, admonished the participants to improve their social-media habits. "Don't use the term forest bathing," he pleaded. "That's going to turn people off."
As became clear during the debates, the movement still faces a number of hurdles. Chief among them are who should pay to keep existing programs open and where to find money to start new ones. So far, efforts have been developed and funded largely by partnerships between environmental nonprofits, local parks agencies, and public-health departments or individual medical institutions. Money for software, brochures, prescription pads, park surveys, and group outings tends to come from grants or charitable giving. Programs ebb and flow with the whims of their funders and the enthusiasm of their champions. That may change. Intrigued by nature as a potential low-cost intervention, health insurers have begun dipping their toes into the waters. Kaiser Permanente, the nation's largest not-for-profit integrated health care system, began funding the Golden Gate National Parks Conservancy's work around 2012. Since then, says Betty Sun, its support has been instrumental to the movement. And in April 2018, the North Carolina licensee of Blue Cross Blue Shield, the country's oldest health-insurance association, began offering modest incentives to clinics for participating in the regional nature program Track Rx.
Some of the most promising innovations in health care seem to be things we've recently discarded. Maybe we need food that wasn't developed in a lab. Maybe we need to talk face to face. Maybe we need time outside.
For likely the first time anywhere, providers willing to write park prescriptions could potentially receive higher reimbursement rates. Since then, requests from clinics to participate have swelled, with nearly 125 clinics—potentially 500 providers—enrolled. "I'm honestly having trouble keeping up with demand," Jason Urroz, the director of Kids in Parks, which runs Track Rx, told me shortly after the insurance initiative's launch last year.
One obstacle holding other insurers back is tracking. Unless you physically escort your patient to a park, how do you know if a prescription is filled, or at what dose and frequency? Most programs don't yet track compliance as closely as researchers would like. Clinics that use Park Rx America can monitor adherence only if their patients click the link provided in the prescription, ideally only after they'd visited a park. Track Rx patients must register their hikes through an online portal. The SHINE program has no system for tracking park visits outside of its group trips.Many at SHIFT voiced confidence that the designers and managers behind these programs would soon innovate their way out of these problems. Tennessee State Parks, for example, plans to refine its phone app to passively record prescription fulfillment via location tracking. Greg Wiley, the app's developer, hopes it will also monitor how long you're out and how vigorously you move. "This technology already exists," he says. "It's just a matter of adapting it."
In a show of faith from the outdoor industry, shortly after the festival REI announced the donation of $1 million to help launch a Nature for Health research initiative at the University of Washington. (To date, REI has also granted Nooshin Razani $200,000 for her work.) "We are trying to catalyze the movement," says Marc Berejka, REI's director of government and community affairs. The research initiative ultimately aims to inform health care practice, says Nature for Health director Josh Lawler, an ­ecologist at the University of Washington. "We'll know it worked if people end up happier and healthier."
---
Great advances in public health don't always come from the shelves of pharmacies. Historically, a large number have arrived through collective efforts for change—to channel waste away from cities, screen food for contamination, or remove deadly toxins from the water supply, to name just a few. It's a paradox of modern life that some of the most promising innovations in health care seem to be the outcome of collective action involving not just health care providers, but also journalists, insurers, park agencies, and conservationists, to reconnect us with things we've recently discarded. Maybe we need food that wasn't developed in a lab. Maybe we need to talk face to face. Maybe we need time outside. Treating nature as medicine can't overcome the forces conspiring to make us chronically unwell. It won't clean our air or make our cities more walkable. But in the gentle insistence that we need to spend some portion of our days in natural spaces to feel normal, it could motivate us to welcome nature back into our lives and give more attention to those who lack the means of doing so.
In the meantime, as the movement grows, patients are finding themselves venturing outside for the first time and discovering that it suits them. This was Rick Bulcroft's experience. For most of his adult life, Bulcroft sat. A 65-year-old sociologist at Western Washington University, Bulcroft sat for work and he sat for leisure. ("A lot of TV watching," he says.) Then, during his annual checkup two years ago, Bulcroft's primary-care physician, Greg Anderson, a former Navy doctor, warned him that his cholesterol, blood sugar, and blood pressure were too high, putting him at risk for diabetes, heart disease, and premature death. Reluctantly, Bulcroft had already started blood-pressure medication. Now Anderson added a prediabetes intervention program that encouraged calorie counting and regular exercise—outdoors if possible.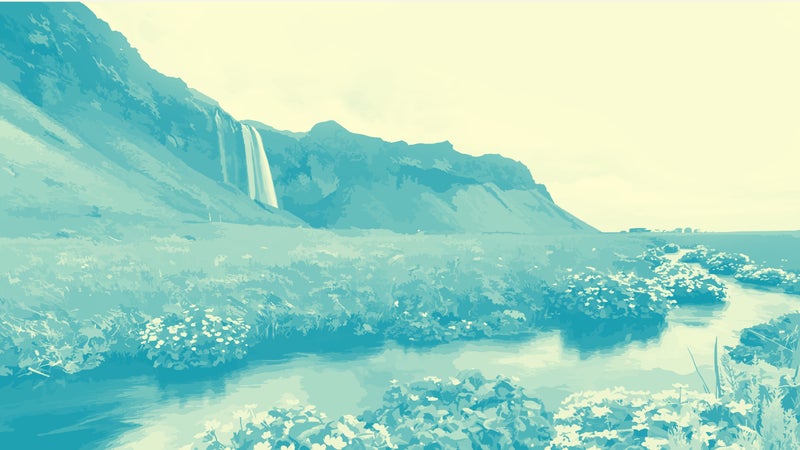 Anderson believed that the active ingredients in nature—the sights, the sounds, the smells—would do as much for Bulcroft as the calorie counting. Bulcroft had tried to get in shape in the past, largely by logging hours at the gym. But this time—wandering quiet trails in the woods, smelling fresh cedar in the morning—something clicked. "With the park it didn't feel like exercising anymore," Bulcroft says. "I was just being outside."
Six months later, Bulcroft had lost 60 pounds. His blood pressure, cholesterol, and blood sugar were normal. He was so healthy, in fact, that Anderson told him he could probably go off the blood-pressure med. "I feel great now," Bulcroft says. "The only problem is that I've had to buy new clothes." Last year, Anderson wrote 165 nature prescriptions. "There's no downside," he says. "The worst thing that can happen is they don't go. If they do go, then 100 percent of the time they feel better and they're glad they went." "We don't see a lot of ads for parks on TV," Anderson tells his patients. "But if you put the power of nature in a pill, it would be a billion-dollar drug."
This article originally appeared in print and online with the rubric "Nature Rx" and the headline "Ask Your Doctor If Nature Is Right for You." Both terms were originally developed by writer/director Justin Bogardus and Dream Tree Film as a part of a viral comedy series on the power of reconnecting with nature at nature-rx.org. Outside has hosted some of these award-winning films on its website since 2015.
---
NatureDose is an app that measures your therapeutic time in nature. Set your weekly goal, then go outside and feel good. Download NatureDose here.
Corrections:
(03/01/2023) This article originally appeared in print and online with the rubric "Nature Rx" and the headline "Ask Your Doctor If Nature Is Right for You." Both terms were originally developed by writer/director Justin Bogardus and Dream Tree Film as a part of a viral comedy series on the power of reconnecting with nature at nature-rx.org. Outside has hosted some of these award-winning films on its website since 2015.
Lead Photo: Stefania Infante