Breaking the Rules of Summer
Ignore what you've been told: Summer is the time to try something new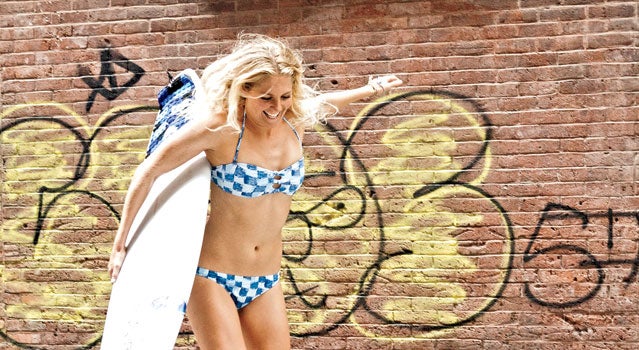 Heading out the door? Read this article on the new Outside+ app available now on iOS devices for members! Download the app.
Warmer days mean lazy beach outings, fireflies, and homemade lemonade. Or not. How about renegade bike races, deep-fried Twinkies, and craft beer from a can? Yeah, that's more like it.
: Always Root for the Home Team
Surfing's world tour is stacked with talented Americans, but we're pulling for australian comeback kid Stephanie Gilmore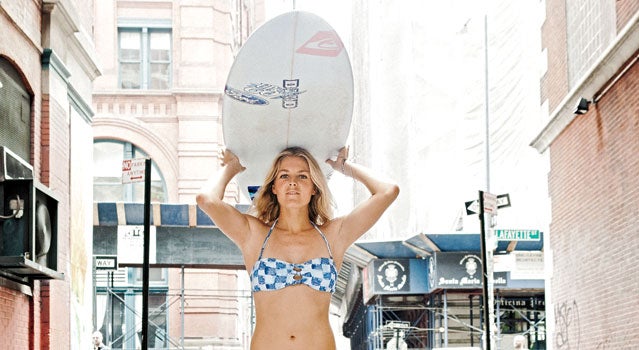 Four-time surfing world champion Stephanie Gilmore is coming off her worst year ever. In fact, 2011 was the first year since the Australian turned pro in 2006 that she didn't win the title.
"I wasn't at my best," Gilmore admits. "I was never able to focus on the job at hand." That's understandable, considering that in December 2010, only two weeks after her fourth-straight title, the 24-year-old was viciously assaulted outside her Coolangatta, New South Wales, apartment. The alleged assailant—a homeless drifter who may have been randomly stalking her and who finally goes on trial this June—bashed her with a metal bar, gashing open the back of her head and breaking her left wrist.
Doctors wouldn't let her surf for eight weeks, and when she did enter the water, she didn't have the same paddling strength in her left arm. Really, though, it was the emotional toll that set her back. "After doing so many interviews and having to answer so many questions about it, I tended to brush it off," says Gilmore. "I never expected it to affect my competitive performance as much as it did." She ended the year ranked a disappointing third, behind fellow Australian Sally Fitzgibbons and American Carissa Moore, the eventual champ.
This February, however, Gilmore won the Roxy Gold Coast Pro in convincing fashion, cementing her position once again as the woman to beat. Sadly, she's hitting her stride just as the women's tour is on the ropes. In 2011, Vans, Reef, and Billabong, along with a host of smaller sponsors, let their support of women's surfing flag, and the tour was cut short for financial reasons before the women headed to Hawaii for the Triple Crown, which had been held on the North Shore every year since 1997. 
This season the tour is still scheduled to end before Hawaii. And with Gilmore back on top, competition will be fiercer than ever. In July, she competes at the Roxy Pro in Biarritz, France. "I really enjoyed watching Carissa and Sally compete last year," says Gilmore. Just don't expect another two-way race. "In 2011, I was running on adrenaline and emotion," she says. "This year, I'm fresh and feeling extremely competitive. I'm a new me."
: Stick to the Course
That is, unless you're competing against your buddies for bragging rights in a rogue race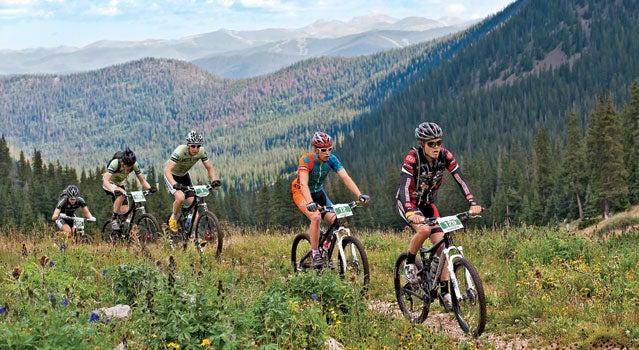 ROLL YOUR OWN