Search and Rescue
When the Rescuer Becomes the Rescued
What happens when you find yourself on El Cap with a badly injured partner? Former Yosemite Search and Rescue (YOSAR) worker Josie McKee and climber Quinn Brett found out.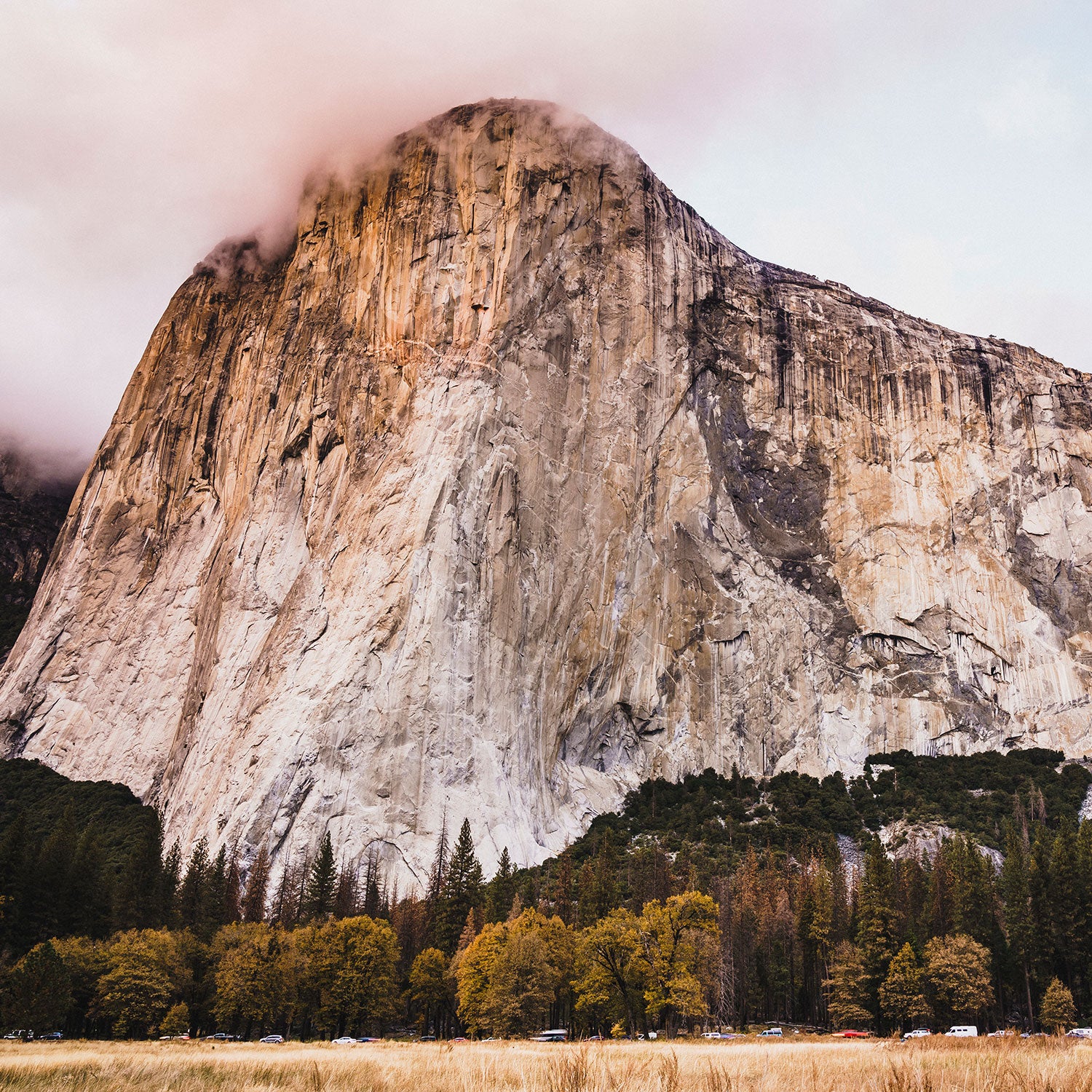 Louis Arevalo/Tandem(Photo)
Heading out the door? Read this article on the new Outside+ app available now on iOS devices for members! Download the app.
Former Yosemite Search and Rescue (YOSAR) worker Josie McKee was speed-climbing the Nose of El Capitan with fellow big-wall climber Quinn Brett when Brett took a massive fall that left her paralyzed. The two women were more than just experienced climbers—in 2012, Brett set a speed record up the Nose; in 2016, McKee became the second woman to solo the face. Now they found themselves on the other end of a rescue operation. Here, McKee, wilderness medicine instructor and co-founder of Flash Foxy Climbing Education, talks about what it felt like to find herself on El Cap with a badly injured partner, how she dealt with the aftermath, and what everyone should know before they head into the backcountry. 
Here's her story, as told to Anna Callaghan.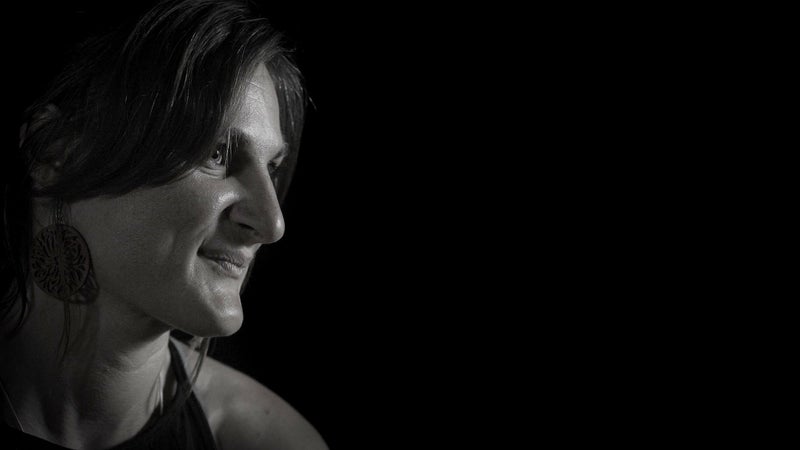 Quinn was leading the first half when it happened. We'd done it several times this way. She would lead to Boot Flake, about halfway up the 3,000-foot face, and then I would take over after doing the King Swing, a pendulum swing out climber's left to a left-facing corner. We were short-fixing—where the leader pulls up the slack at each anchor and fixes the rope so the follower can begin ascending while her partner starts up again. These tactics are usually done with a "no falls allowed" mindset, because any fall could be catastrophic. 
For most of the bottom half, I was simul-climbing behind Quinn, with the rope running through gear in between us. We were moving the most efficiently we ever had. I was totally in a flow state. We were crushing. We passed a party who were like, "Wow, you're moving fast. Are you going for the record?" 
"It's really hard to keep up with Quinn!" I said to them. 
Quinn and I had done a bunch of big stuff together, and when you do that, you really have to get each other psyched and just go. If you start talking about bailing, if one person brings it up, it uproots the whole process. So you just don't bring it up. But the night before this climb, neither of us had slept very well. We were both dealing with the deaths of Hayden Kennedy and Inge Perkins in the aftermath of an avalanche in Montana several days earlier. I sort of knew Hayden, but Quinn was closer to both of them. It was weighing on us, and we were still processing it. 
We'd been planning to set out at 4:30 a.m. to get a head start on the parties sleeping up on the Nose. But we slept in until 8:00, and as we drove into the park that morning, we discussed whether it still made logistical sense to do the climb and if we felt physically okay. 
Quinn was like, "Yeah, let's do it."
What's critical in my mind is that we never talked about whether we were emotionally ready. I think we both had the sense that we shouldn't go, but we didn't talk about it. Nope, we're just going to go. We just do what we do. 
---
When Quinn got up to Texas Flake, pitch 15 of the route's 31 pitches, she passed out of my line of sight as she headed up toward Boot Flake, where we would switch leads. I was about to pull out a piece of gear and thought, "If I pull this out, is there anything in between us?" In that split second, I was like, "Well, we're not going to pull each other off the wall here—there are so many ledges." So I took the gear out and kept climbing.
Quinn yelled down that she had fixed our rope, so I was able to just jug to the top of Texas Flake. Once I got there, I clipped into the anchor, unfixed the rope, and dropped all the extra slack. That's kind of what you do—you're not doing all this rope management stuff; you're letting it hang, because you're moving fast. I dropped it behind the flake, and it got stuck. I yelled up to Quinn that she wasn't on belay yet. I refixed the rope, went down and got it uncaught, went back up to the anchor, and was just getting ready to put her back on belay.
That's when I heard her yell. I looked up, and she fell into my view and then fell past me. She hit Texas Flake. I watched her helmet fly off, and then she fell another 12 feet, behind the flake itself, into a group of boulders where I'd just been pulling up the stuck rope. In total, she had fallen more than 100 feet. 
Quinn was about 20 to 30 feet below me, head down in the boulders. I thought she was likely dead. I yelled her name a couple of times. She didn't respond. 
I looked up, and she fell into my view and then fell past me. She hit Texas Flake. I watched her helmet fly off, and then she fell another 12 feet, behind the flake itself, into a group of boulders where I'd just been pulling up the stuck rope. In total, she had fallen more than 100 feet.
I remember trying to take a deep breath. "Josie, you need to check yourself. Make sure you're doing everything correctly. Don't kill yourself, too." I took five seconds to double-check my own system and then went down to Quinn and yelled her name a couple more times. She was making a gasping sound, like she wasn't breathing properly. "I need to make sure she has an airway. I need to make sure she is breathing." I tried to straighten her upright to get to her mouth and make sure she was breathing. At that point, she started coming to and groaned. I said, "Quinn! Quinn! You're alright. We're going to get you out." I pulled out my phone and put it on speaker and called YOSAR. I didn't want to call 911; I wanted to reach the people who'd be coming to help directly. But no one answered, so I called dispatch. 
"911, what's your emergency?" 
"My partner just fell on the Nose. It was really bad." 
The dispatcher started me asking me all these questions. I kind of rudely said, "I'm a former member of SAR. Just connect me to SAR. I need to talk to someone who can help me. Fast." She connected me to Philip Johnson, the shift supervisor that day, an amazingly proficient rescue specialist and a former supervisor of mine. He got things going quickly. 
There are two different ways people get rescued off El Cap. If it's non-urgent, they do a rope rescue from the top down. If it's urgent, then it's a short haul—hooking someone in with a 150-foot line to the bottom of a helicopter. It's a pretty intense process: if you're flying a giant heli right next to the wall and there's a gust of wind, everything crashes into the wall. Everybody dies. 
Quinn's helmet had probably absorbed most of the impact when she took the initial fall, but after it flew off, she hit her head pretty hard again, and there was a lot of blood. I wrapped a neck gaiter around her head to stop the bleeding and checked her vital signs. (Later we'd learn that she had broken her scapula, ribs, and spine and punctured a lung.) I monitored Quinn and made sure she was still breathing, had a pulse, and was awake. I asked her questions and kept talking to her. I put layers on her—people who lose blood and have traumatic injuries are susceptible to hypothermia—but we didn't have much, just a sun hoodie and wind layer. That would've been an issue had we been up there longer than a few hours. 
A few minutes later, Philip called back. "Josie," he said, "Can you get a line fixed to El Cap Tower? Were going to fly the short-haul team to El Cap Tower." This was one pitch below us; I said that I didn't want to move Quinn. At that point, I was supporting her; she was draped over my body. She was in and out. She was severely injured. I was worried about leaving her. But we had to get the line fixed. Luckily, there was a party below us, and I jugged back up to the anchor, picked up the slack, and threw it down outside Texas Flake. The climbers were able to tie it into the anchor. The rescue team flew in and jugged up to us from El Cap Tower. Were were able to package her up, and they short-hauled her up to the heli and down to the valley floor. 
---
It was just under three hours from that first dispatch call to when Quinn flew off. That sounds like a long time, but it's actually really fast. I think knowing what goes into a rescue of that scale helped me in both making the phone call fast and not delaying by talking too long with the dispatcher. That way, I was able to quickly communicate the details to the people who were going to run the rescue—what type of medical care she needed and what we were dealing with. 
It's all part of wilderness first-responder training: knowing and communicating patient care. Even if it's just basic wilderness first-aid training, getting this education is the responsible way to recreate. Stuff happens, despite our preparations. Quinn and I were taking big risks that not everyone will take, but bad things happen. And 911 isn't always the best number to call. Know the numbers for the park service or local SAR for wherever you are. 
---
After Quinn's injury, I struggled with the fact that she wound up with a spinal cord injury that left her paralyzed. You're not supposed to move a patient who has a spinal injury, and I always questioned whether I had caused further damage by moving her. I felt guilty, asking myself, "What could I have done differently to stabilize her?" Most of the research points to the 100-foot fall as the cause of her paralysis, not my moving her. But there's some chance, some slight question. I believe I will struggle with that question for the rest of my life.
Emergency responders encounter this kind of questioning all the time. YOSAR provided us with training and education on how to deal with trauma and what people do emotionally when they're dealing with it. But this was way more intense than anything I had ever responded to as a professional. After Quinn's fall, I cried when I was on top rope. I couldn't sleep at night. I had lots of repetitive thoughts, questioning what I'd done up there. 
Knowing that this stuff is normal helped me a lot. Knowing to do things to take care of myself also helped. Groups like the Climbing Grief Fund are opening up the conversation, providing education and counseling. In the past few years, YOSAR has offered annual training in psychological first aid. A couple friends on the current YOSAR team say it's helped give them language to talk about their own response to trauma and to help the people they've rescued. I believe it's as important to EMS providers as any of our other first-aid training. 
People don't always deal with trauma in a healthy way, but it's important to do so. It's like stretching or running—you know it's good for you, but sometimes you don't want to do it. But you always feel better afterward. The same thing goes with emotional stuff. You need to do things that are healthy for your emotional state.
Lead Photo: Louis Arevalo/Tandem
Trending on Outside Online