Ueli Steck Dies in Fall Near Everest
The famed climber, who was known for his speed ascents, fell on Sunday, April 30, while preparing for a new route on Everest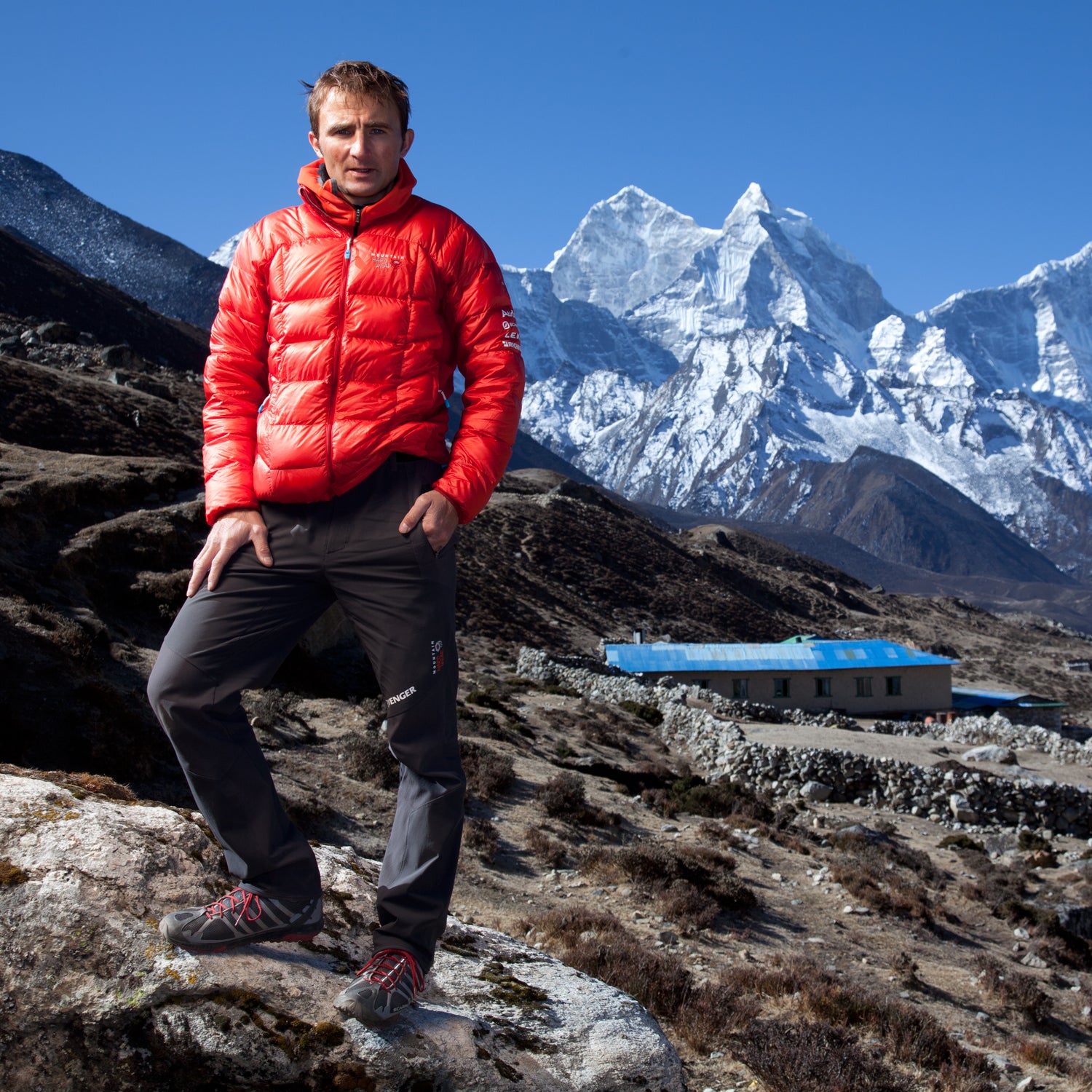 Heading out the door? Read this article on the new Outside+ app available now on iOS devices for members! Download the app.
Ueli Steck, the Swiss climber known for his speed attempts and several notable first ascents, died on Sunday, April 30 while climbing in Nepal. He was 40 and died in a fall near Everest, according to Reuters. Steck was in the area preparing a new route: he would ascend to the summit of Everest via the West Ridge, then proceed across the South Col to 27,940-foot Lhotse. According to climber Ferran Latorre, Steck was at Camp 2 on Saturday, April 29, as part of his acclimatization. He appears to have fallen near Nuptse. Reuters is reporting that he fell 1,000 meters and that his body has been recovered. 
Steck burst onto the mountaineering scene in the early 2000s as he put up speed records and first ascents in the Alps and Himalayas. In 2009, he was awarded the Piolet d'Or for his 2008 first ascent of Teng Kang Poche's northwest face, with Simon Anthamatten. In 2013, he and climbers Simone Moro and Jonathan Griffith were involved in a very public fight with Sherpas when the Westerners tried to pass a group of Sherpas who were fixing ropes to the summit. "We were not wrong or right, and the Sherpas were not wrong or right," Steck told Outside shortly after the brawl. "I mean, we pay a lot of money to be there, so why should I not be allowed to climb? And vice versa."
In 2014, Steck made the first solo ascent of the south face of Annapurna, a climb that earned him yet another Piolet d'Or. (The climb was not without controversy; he dropped his camera on the way to the summit and had no proof that he made it, though members of his team reported watching him near the summit.) In 2015, Steck set out on a record-setting effort to climb 82 4,000-meter peaks in 80 days. Though he was successful, his climbing partner, Martijn Seuren, was killed in a fall near the border between France and Italy. In 2016, Steck and German climber David Goettler were making an attempt to put up a new route on Shishapangma's south face when they found the bodies of Alex Lowe and David Bridges, who had died there in a 1999 avalanche. 
The 2017 climb was supposed to be the next big Himalayan effort for Steck. The West Ridge in particular is notoriously difficult. Since Tom Hornbein and Willi Unsoeld first climbed it in 1963, the route has been only rarely attempted. A 2012 National Geographic expedition that included Conrad Anker and Cory Richards was forced to turn back due to treacherous conditions in the area. It was exactly the sort of challenge Steck enjoyed tackling. 
Ueli Steck in His Own Words
Corrections:
(05/31/2023) This story originally said that Steck died at age 41. Outside regrets the error.
Lead Photo: Grayson Schaffer