Five Government Drone Projects Waging Research, Not War
More than ever, the National Oceanic and Atmospheric Administration is using drones to understand climate change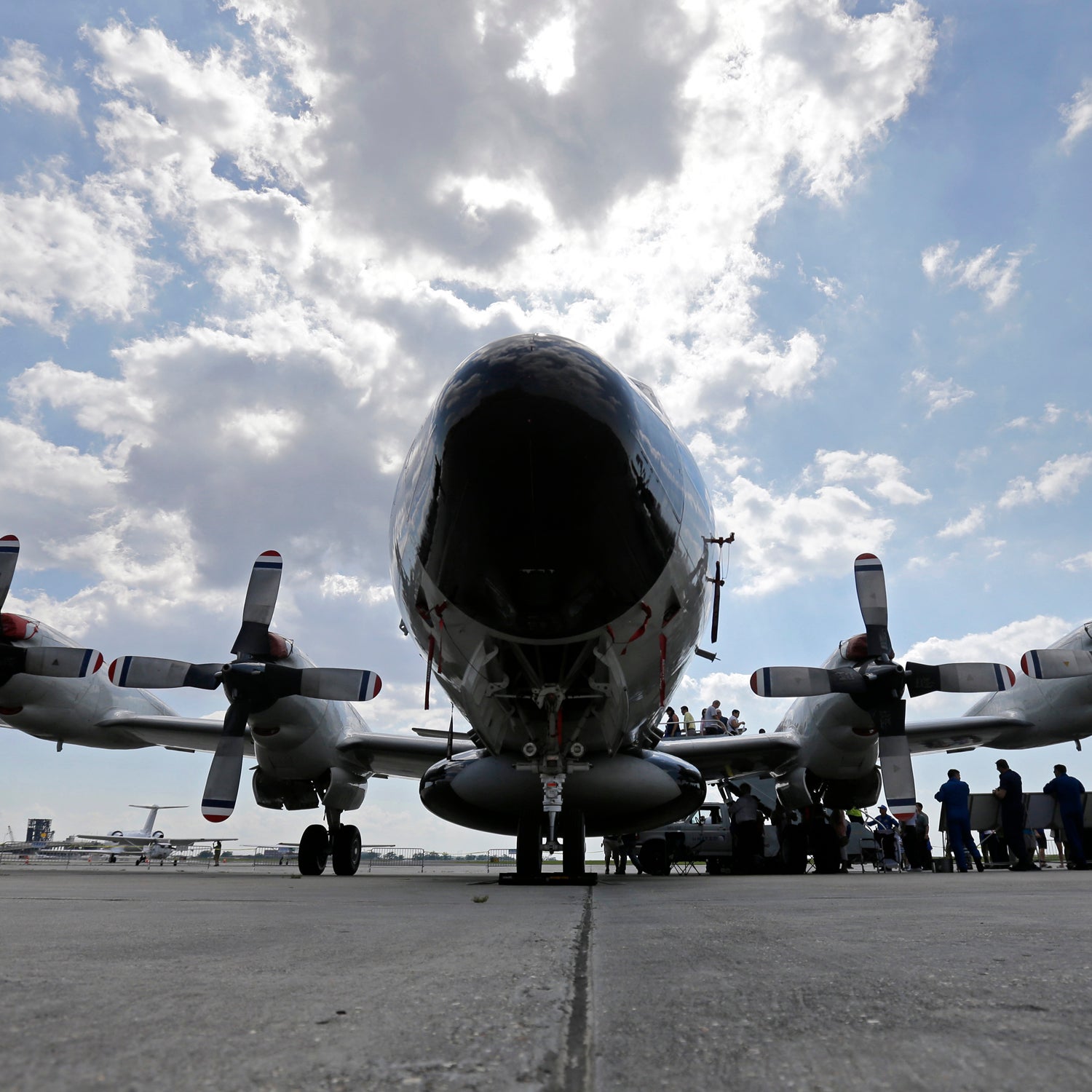 Heading out the door? Read this article on the new Outside+ app available now on iOS devices for members! Download the app.
Hurricane Sandy changed the game for the National Oceanic and Atmospheric Administration. Following Congress' passing of the Disaster Relief Appropriations Act in response to the October 2012 "superstorm," some $27 million in funding was allotted to improving NOAA's observation systems, which included the fledgling Unmanned Aircraft Systems (UAS) Program. Following its launch in 2008, the UAS Program subsisted on meager support from the government. Today, thanks to the Sandy funds and the explosive growth of drone technologies, the program runs on about $5 million and is continuously building partnerships with other federal agencies, private companies, and universities across the United States. 
"Unfortunately," says Joe Cione, a meteorologist in NOAA's Hurricane Research Division who led the first-ever UAS flight into a tropical system in 2005, "it takes a disaster to do new, innovative stuff." Few in the government paid attention to Cione's successful 2005 UAS flight, but after Sandy he suddenly had $1.2 million and five Coyotes—thirteen-pound, five-foot-wingspan electric drones that can fly at far lower altitudes than manned Hurricane Hunter P-3 aircraft. It can also transmit observations like wind speed, pressure and temperature to National Hurricane Center forecasters in real time.
According to UAS Program Director Robbie Hood, there are now about a hundred drones being shared between several federal agencies, such as the Forest Service and Coast Guard, for research applications. "Eight years ago, a lot of the UAS you saw were developed through military investments," says Hood. "Now we're seeing more and more innovation coming from a civilian earth science point of view."
"Is it cheaper for us scientists to do this work?" Hood says of the UAS Program's core question moving forward. "Or is it cheaper to use UAS?" 
We asked Hood to explain five projects that could shape the way we gather environmental data in the future.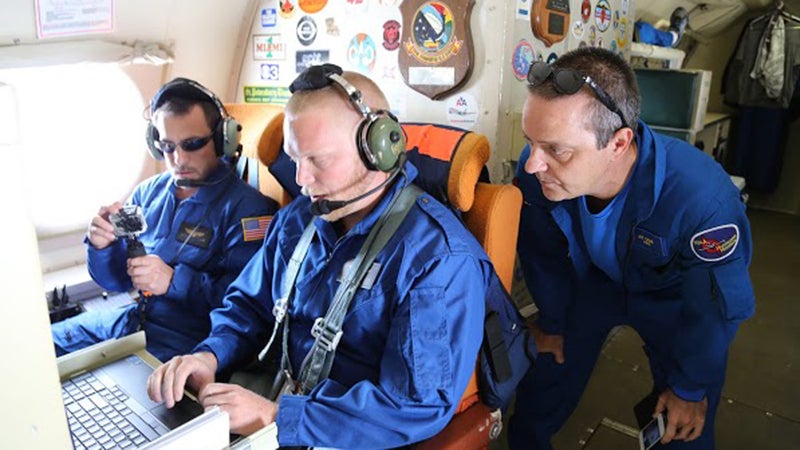 SHOUT Project
In the mid-2000s, NASA adopted some of the military's Global Hawks—the massive, $220 million-a-pop, wasp-like drone used for surveillance—and dumped their deadly payloads. With their ability to fly above 55,000 feet for up to thirty hours, the retrofitted Global Hawk's Doppler radar and atmospheric sensors have allowed better measurements of hurricanes' energy, inner-core structures and behaviors through a NOAA/NASA collaboration called Sensing Hazards with Operational Manned Technology project (SHOUT). And in 2014, Joe Cione's team deployed four Coyotes from a P-3 Hurricane Hunter into Eduoard, a Category 3 hurricane off the U.S. East Coast, to take detailed observations below 3,000 feet, where manned aircraft cannot safely fly. "There are all kinds of interesting atmospheric details down there that we were only guessing about," says Cione. "With the Coyote, we can go in there and transmit that data directly to the National Hurricane Center so that they can then apply it to their forecasting models, which could lead to the evacuation of a community" that might have been ignored otherwise.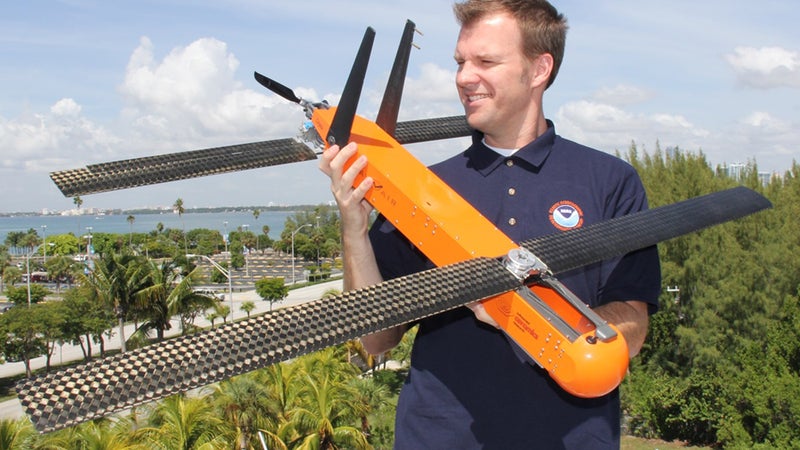 Operation Arctic Shield
As Arctic sea ice disappears, the world's super powers are increasingly competing for shipping and oil drilling dominance. Over the last four years, NOAA has joined Operation Arctic Shield—the U.S. Coast Guard's annual deployment in the Arctic Ocean and Bering Sea—in order to test the Puma AE, a 13-pound, fixed-wing drone. Scientists, data specialists and researchers from the UAS Program, the National Ice Center, and the USCG Research and Development Center have been exploring the Puma's monitoring capabilities in areas too difficult or dangerous to reach for ships or manned aircraft. By equipping the Pumas with live-feed cameras and infrared sensors, the group is looking at how UAS can improve search and rescue missions, the tracking of oil spills, and the mapping of sea ice. "Arctic observations are going to be critically important to understanding climate change," says Robbie Hood. "Once you change the sea ice structure, that changes the way the atmosphere and the oceans work, which impacts the weather."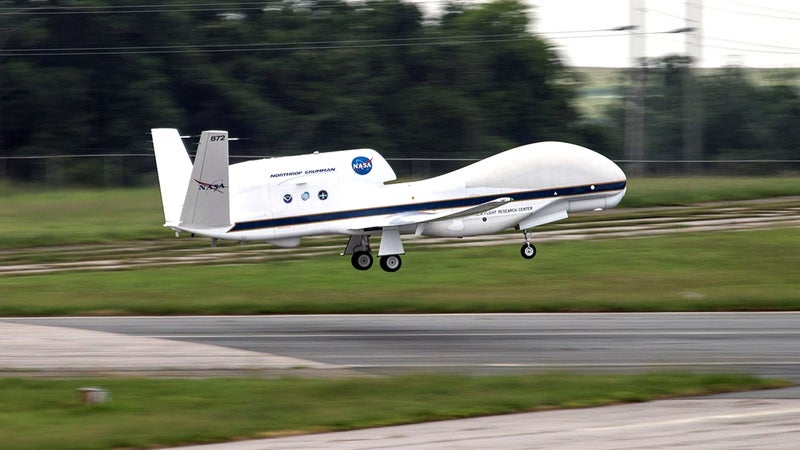 Marine Monitoring  
Drones don't just fly now—they swim. This past February, in the Hawaiian Islands Humpback Whale National Marine Sanctuary, NOAA synched Puma flights with underwater Wave Glider drones, a wave- and solar-powered "unmanned ocean robot," on patrols. Researchers from NOAA's Office of National Marine Sanctuaries used the Wave Glider's acoustic sensors to ping a test vessel and relay that data to the Puma, which then located and photographed the target. The exercise proved that combined drone technologies could also be applied to the tracking of marine life, such as the endangered humpback, or surveying the sanctuaries in their entirety—endeavors that, when attempted with manned aircraft or ships, are too costly and time-consuming to be viable.
Surveying Endangered Wildlife
The web went gaga last month when NOAA Fisheries and the Vancouver Aquarium released photos, taken with a small hexacopter drone, of Southern Resident killer whale families in the waters around the San Juan Islands, north of Seattle. Killer whales aren't the only endangered wildlife being watched by drones. During a three-month seafloor-mapping cruise in the Hawaiian archipelago this summer, NOAA field researchers used Puma drones to photograph endangered monk seal populations. In the Gulf of Mexico, drones' high-resolution cameras are mapping sea turtle habitats. "We've seen early on that the UAS are so quiet that they don't generally bother the wildlife," Hood says. "Our biologists are really excited, because they're able to get a better view of the wildlife than they did before. In the long run, we'll have a more accurate assessment of how [habitats] are changing." 
River Forecasting
NOAA is watching our rivers, too. Beginning in 2011, NOAA's Northern Gulf Institute teamed up with the Mississippi State Geosystems Research Institute to use Pumas and another similar-sized drone, called the Nova, to photograph and map Louisiana's vast, difficult-to-penetrate Pearl River Coast Watershed. "We're going out every other month and flying over this region, looking for [foliage] changes," says Hood. The goal is to gather more observations on areas of drought and saturation, as well as flooding characteristics. "So, if you have a flooding situation, forecasters will have a better understanding" of the river's behavior.
Lead Photo: AP