How to Become a Park Ranger
Tips on how to get one of the most enviable jobs in the outdoor industry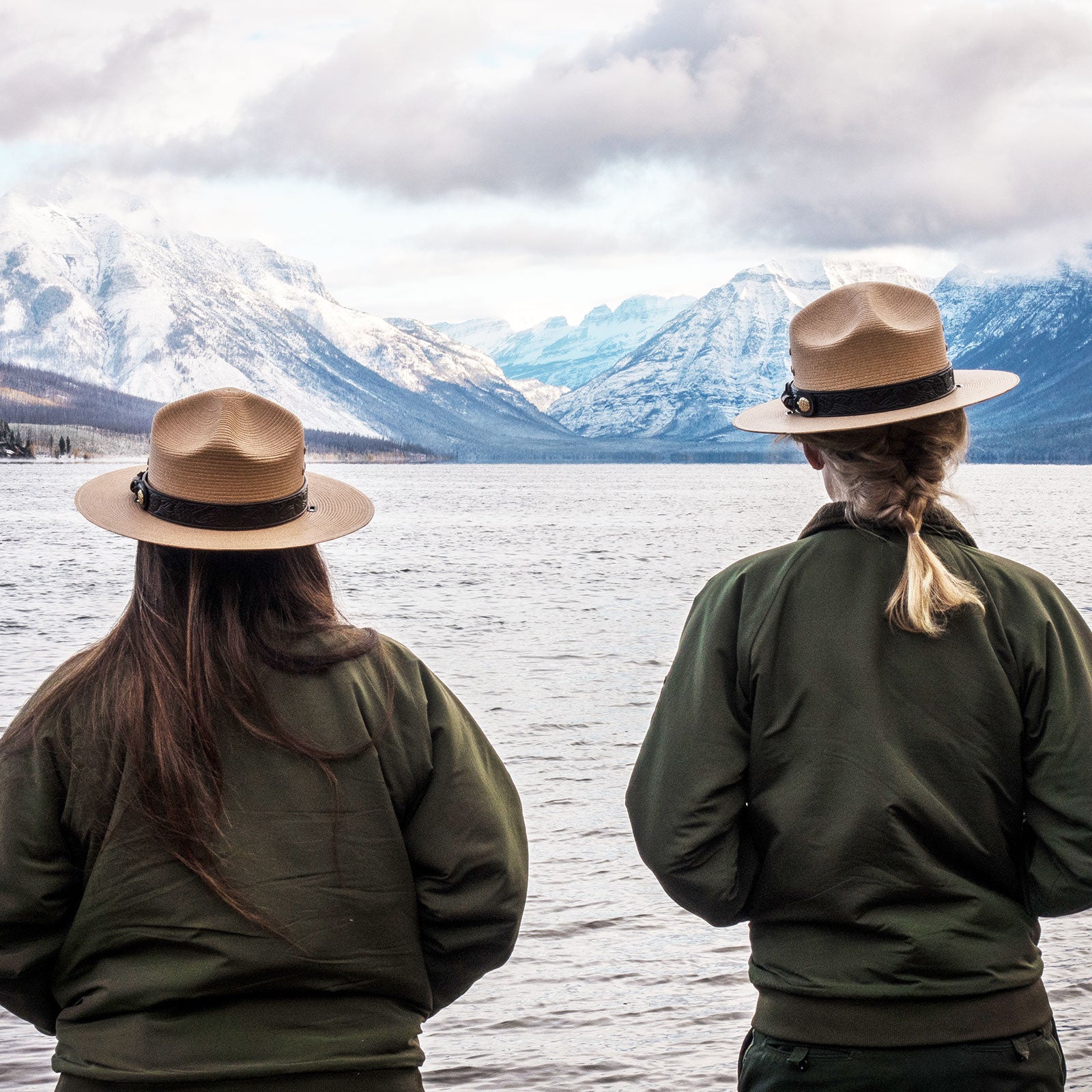 Heading out the door? Read this article on the new Outside+ app available now on iOS devices for members! Download the app.
We get it: who wouldn't want a government job with security, benefits, room to grow, and the possibility of calling the Grand Canyon your office? Like any dream job, though, there are considerably more National Park ranger applicants than positions, so you have to spiff up your resume if you want to make the cut. We asked NPS Public Affairs Specialist Kathy Kupper and NPS Chief of Youth Programs George McDonald for suggestions to help you get a foot in the door.
Join the YCC
If you're in high school, a great way to get started is by working with a land conservation group such as the Youth Conservation Corps, which hires high school age students to work in National Parks. "A lot of that is doing trail construction and other work outside," says Kupper. On top of showing NPS that you care about natural resources, the YCC specifically builds job skills that translate in to the ones you'd use as a ranger. 
Volunteer in Your Community
"The National Park Service is an entity within the Federal government which was designed for people who want to give back to their country," says McDonald. "You have to have the mentality that you want to devote your life to service to your fellow man or woman and to your country." To demonstrate that you are service-oriented, volunteer for either historical or environmentally focused non-profits.
Volunteer at a Park
Over 300,000 volunteers donated over seven million hours of their time to the NPS in 2018. "You can really volunteer in almost any field possible," Kupper says. "From working in interpretation or social media to helping with photography, tracking wildlife, trail construction, or bicycle patrol. It's a great way to pull back the curtain and see if the Park Service is a good fit for you." You'll also gain experience that will impress the folks doing the hiring. Volunteer.gov lists opportunities across the government, but if you're interested in a specific park, go to its website and see what's available. 
Get on the Phone
"My recommendation is to contact a park near you or a park you are interested in where you'd like to volunteer," says Kupper. "There is always someone designated to oversee the park's volunteer program. Often they'll have specific volunteers they are looking for." Once you have that volunteer coordinator on the phone, let them know your skills and interests and it's more likely you'll land in the right spot. 
Join the SCA
The Student Conservation Association has been providing opportunities for people to work in National Parks in a variety of programs for 60 years and it's estimated that about 12 percent of park rangers are SCA alumni. Feel like you are too old for an association with the name "student" in the title? Don't stress. Some positions have an age limit of 25, but not all of them. A few programs have had septuagenarian interns.
Study Whatever You Want
"For every job that opens up we look for knowledge, skills, and abilities. Prior job experience or memberships in clubs or civic organizations can really help you compete," Kupper says. "Especially if you are competing with people just entering the workforce. If you are an Eagle Scout who majored in accounting you might compete just as well as someone who majored in Parks and Rec because you will be able to answer the questions and demonstrate your ability to do the job."
Don't Stress About Your Resumé
"This really is one of those jobs where you look at the temperament of the person and their ability to react to changing situations both outside and while interacting with the public," Kupper says.
Start Seasonal
"Usually seasonal jobs are 'all sources,' which means anyone can apply," says Kupper, "but if 'career status' is required, that means you already need to be working in the government." Most permanent, full-time jobs in the Park Service require that you already have career status. Which is a bummer, but sometimes it's possible to get status through another agency. "For example, if you're a seasonal employee in the Park Service you might then go to the Forest Service or Bureau of Land Management or a museum run by the government to get status," says Kupper. "Then, when the Park Service has an opening, you're good to go."
Look Beyond Yellowstone
"A kid might grow up wanting to be a ranger at the Grand Canyon or Yellowstone, but you might not have the knowledge, skills, or ability to get picked up there right away," says Kupper. "Look to the other parks that are not iconic destinations. You can use them as stepping stones to your dream park. It's the same thing as putting in college applications: put in an application to your dream college but also look for your safe one."
Trending on Outside Online