The Outside Guide to Awe
The Big, Wild, Majestic, Strange, and Infinite World of Outdoor Awe
---
Nature is the ultimate source of wonder. But what is awe, really, and why is it good for us?
---
Heading out the door? Read this article on the new Outside+ app available now on iOS devices for members! Download the app.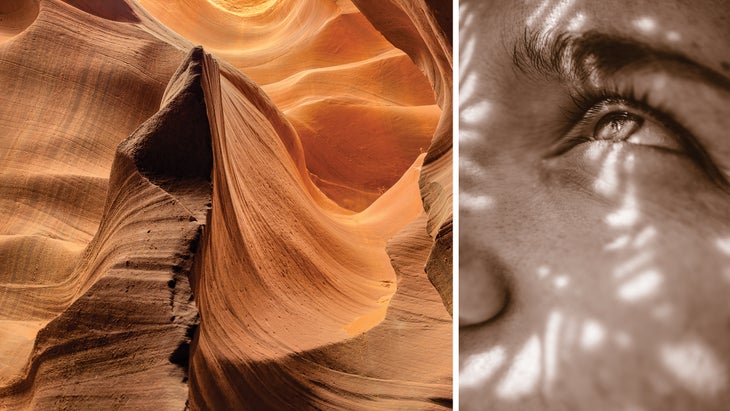 Awe Is Good for Your Brain. Here's How to Find It.
Scientists are focussing studies on the power of awe, and for good reason. Experiencing it is essential for our health. Our author hit the road during California's superbloom to figure out what goes on in the mind and body when we're blown away.
---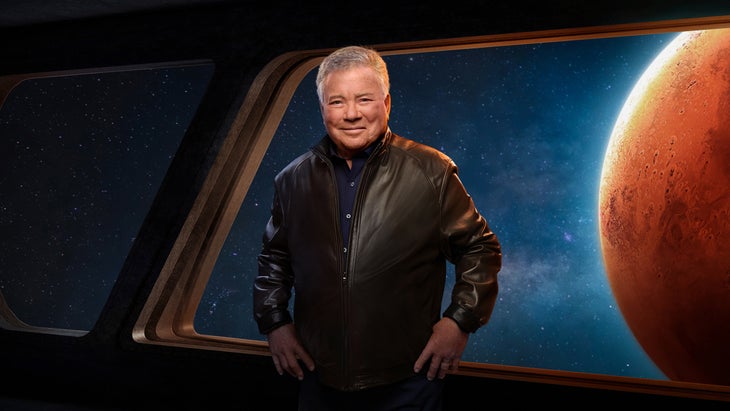 How William Shatner Was Transformed by the Immensity of Space
When the actor took a suborbital rocket ride, he came down with amazing (and fearsome) insights about the previous nature of our planet.
---
While Foraging in Alaska, We Found a Delightful Surprise
Even a familiar place can deliver a dose of the unexpected.
---
How Sasha DiGiulian Stays Grounded
DiGiulian just wrote her memoir while running her own business, making movies, and chasing tough climbs. Here's how she balances it all.
---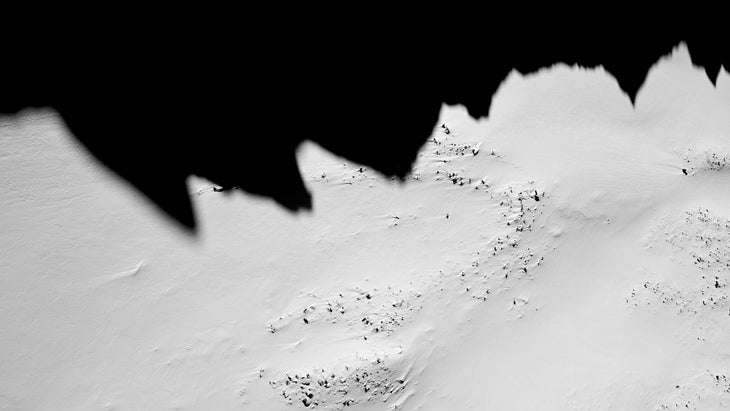 Nothing Prepares You for Seeing An Avalanche With Your Own Eyes
We've all taken in the power of a big slide on social media. But there's no substitute for the real thing.
---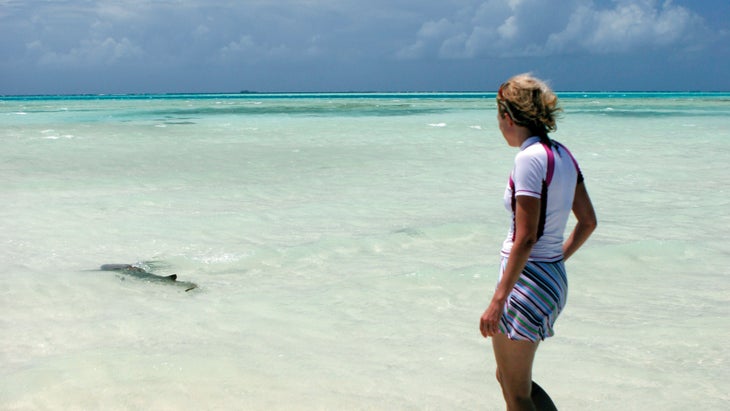 How Ketamine Therapy Helped Heal My Accident Trauma
A psychedelic renaissance is underway in the U.S., with an emphasis on the healing potential for depression and trauma. An Outside editor gives ketamine a test run and reports that the power is real.
---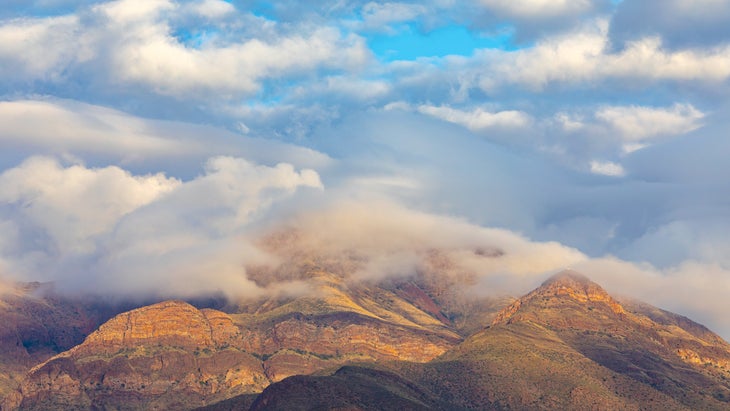 The Day the Desert Taught Me a Lesson
Sometimes a quick brush with danger can feel almost transcendent.
---
Natural Magic in Everyday Life
Awe doesn't need to be visually dramatic to have an effect on our bodies, brains, and outlook. Psychotherapist Jake Eagle and Michael Amster developed a simple, short (under a minute) mindfulness practice for finding daily moments of awe, no matter where we are or what we're doing. Bonus: by cultivating small moments, we become better at recognizing awe when it happens spontaneously. We can train ourselves to view the world through a lens of wonder and find beauty in ordinary things. In their book The Power of Awe, they recommend trying the steps laid out below—based on the acronym AWE—two or three times a day for six weeks.
A for Attention
Focus your attention on something in front of you that you value, appreciate, or find amazing. It can be a tree or caterpillar, a sound, a bowl of soup, a child dancing. Notice it deeply. Or call to mind a person who brings you to that place of amazement. Perhaps there's a memory of someone who has touched your life. Let go of any other thoughts.
W for Wait
Pause and be fully present. Soak it in. This isn't about thinking. It's about being here.
E for Exhale and Expand
Take several deep breaths, lengthening the exhale. This activates the vagus nerve, taking us into a state of rest and repair. Let the pleasure of the moment expand into your body and your consciousness. —Florence Williams
---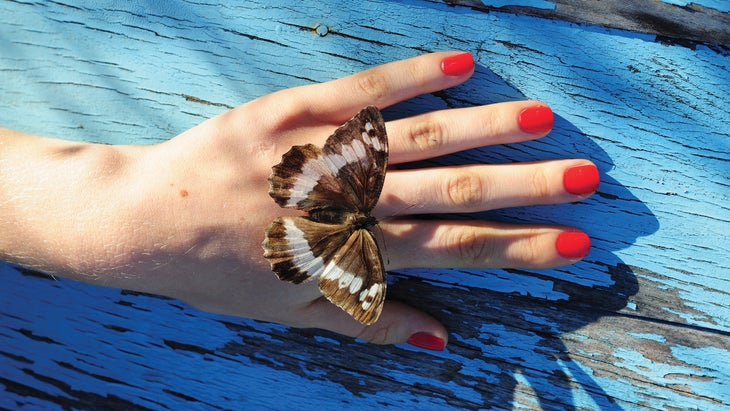 How to Know If You've Been Wowed
Yes, awe is ineffable. But science, being science, has taken a shot at measuring it. If you're wondering whether you experienced it while doing something cool, the Awe Experience Scale, developed by a team of Johns Hopkins researchers and international scientists, can help.
Use the scale and the set of statements below to rate a recent experience you've had. The statements are grouped under six universally shared qualities of awe, such as the feeling of time, connection, and vastness. Imagine yourself back in that place, with the same sights, sounds, and emotions. Focus on this experience alone.
The Scale:
1 = Strongly disagree
2 = Moderately disagree
3 = Somewhat disagree
4 = Neutral
5 = Somewhat agree
6 = Moderately agree
7 = Strongly agree
The Statements:
Time
1. I sensed things momentarily slow down.
2. I noticed time itself slowing.
Small Self
1. I felt that my sense of self was diminished.
2. I felt my sense of self shrink.
Connectedness
1. I had the sense of being connected to everything.
2. I felt a sense of communion with all living things.
Vastness
1. I felt that I was in the presence of something grand.
2. I experienced something greater than myself.
Physiological Changes
1. I felt my jaw drop.
2. I got goose bumps.
Accommodation
1. I felt challenged to mentally process what I was experiencing.
2. I found it hard to comprehend the experience in full.
Results: Add up your points and divide by 12. If you scored below 4.17, you experienced awe to a low degree. If you scored between 4.17 and 5.52, you likely experienced a medium level of awe. If you scored above 5.52, congratulations! You hit the awe jackpot. —Florence Williams