Rockies Wolves Remain on Endangered Species List
Heading out the door? Read this article on the new Outside+ app available now on iOS devices for members! Download the app.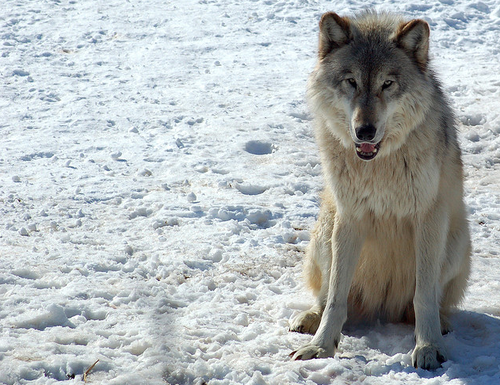 Courtesy of dobak on Flickr.
Wolves in the Rockies will remain on the Endangered Species List despite growing controversy over their protection, the Associated Press reports. Negotiations between the Obama administration and lawmakers in Idaho, Montana, and Wyoming – where most of the wolf population is found – over the delisting of wolves have broken down.
The issue of federal protection has become a point of contention especially among ranchers in the Rockies region. Since wolves were reintroduced in Yellowstone, they have enjoyed a population bloom and have begun harassing livestock with increasing frequency as their habitat has expanded beyond the park.
While plans to manage the population of the predator in Montana and Idaho were previously approved by the U.S. Fish and Wildlife Service, that presented by Idaho remains an obstacle. In August, a federal judge ruled that none of the Rockies wolves could be delisted while Idaho had an unacceptable management strategy. So wolves will remain behind a government aegis, at least for now.
More on the delisting controversy and Yellowstone Wolf Project can be found in our November Natural Intelligence column.
–Riley Blanton
Trending on Outside Online