The Secretary Zinke Scandal Tracker
Keeping an eye on the interior secretary's latest ethical blunders and questionable public lands policies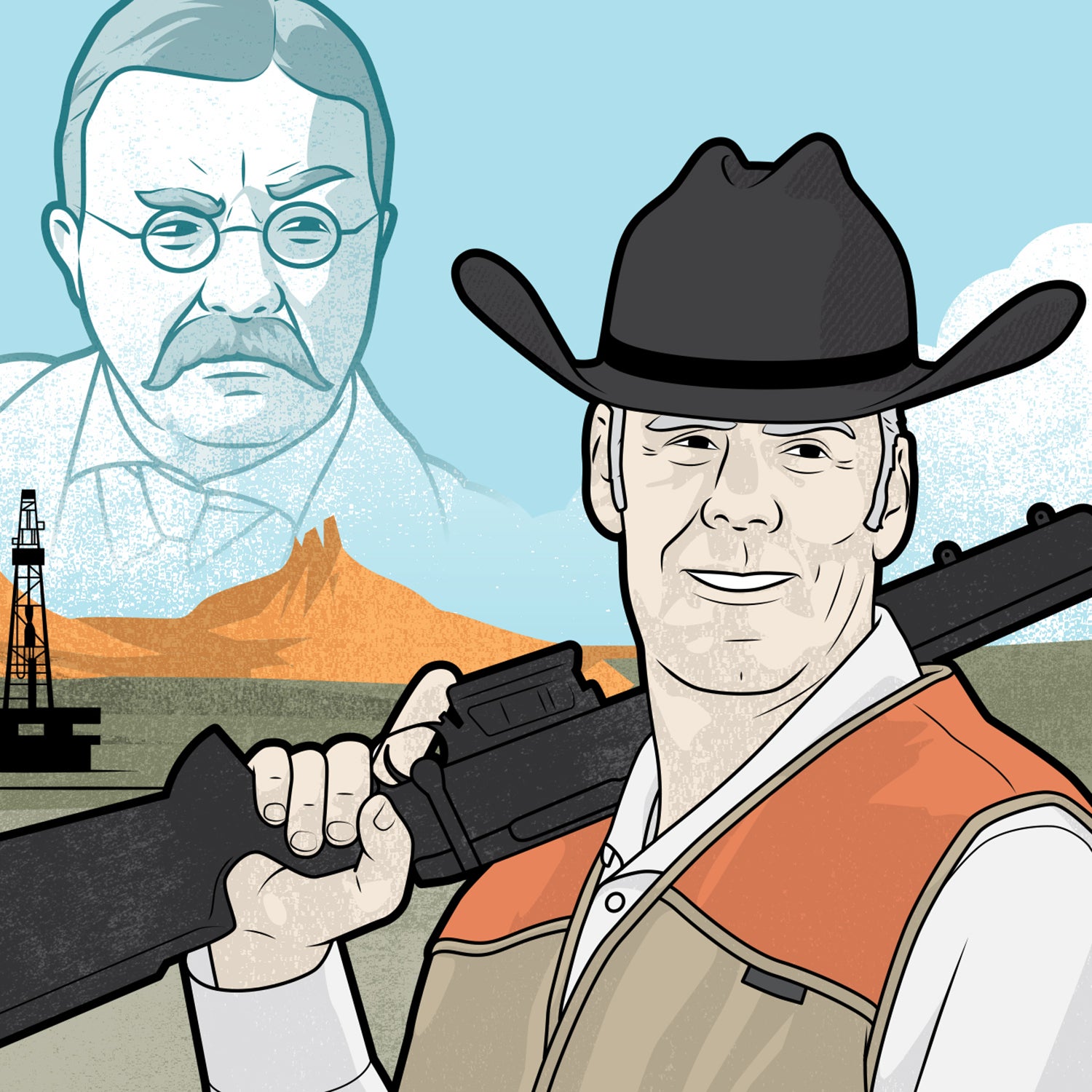 Chris Philpot(Photo)
Heading out the door? Read this article on the new Outside+ app available now on iOS devices for members! Download the app.
Controversy has tailed Interior Secretary Ryan Zinke practically since he assumed the job and hoisted his specially made flag above his office. As head of the Department of the Interior, he oversees 500 million acres of public land—about one-fifth of the United States—and is charged with both preserving our nation's natural resources and managing them for commercial use. A former Navy SEAL and an avid hunter, Zinke considers himself an outdoorsman in the style of America's 26th president. "I'm a Teddy Roosevelt guy," he has said. "You can't love public lands more than I do."
But what would Roosevelt, a celebrated conservationist who created five national parks and 18 national monuments, really think of Zinke's efforts? To answer that question, we created this helpful tracker, which judges noteworthy moments in Interior Secretary Zinke's tenure as they happen, rating each on a scale from Perturbed Teddy to Angry Teddy to Raging Teddy.
---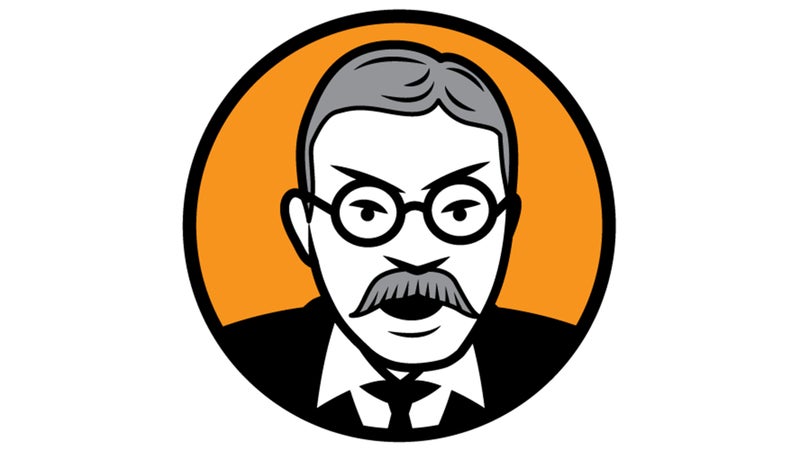 Excavation Over Mitigation
July 2018
Secretary Zinke decided the Department of Interior should do away with a policy called "compensatory mitigation." It was introduced to act as a give and take between extraction industries and environmentalists by asking companies to offset damage in one spot by funding conservation in another. For example, if a company wanted to expand its operation on public lands in one area where unavoidable damage to a stream was likely, the company might back a wetland restoration project in another area. Zinke's announcement came just a few days after the Trump administration said it wants to overhaul the Endangered Species Act (primarily to make it easier for companies to work in protected habitats), and environmentalists saw this as another move to hack away at protections in favor of industry. "These companies have been asked to pay for the damage they are doing to our public resources on our public lands. And now the Trump administration is saying you don't need to pay that bill," Tracy Stone-Manning, associate vice president of the National Wildlife Federation, told Bloomberg.
Land use is becoming an ever more volatile topic in this administration. But policies like this were actually designed to help the environmentalist and pro-extraction camps work through arguments. Now that compensatory mitigation is gone, the gridlock and frustration on both sides will probably get worse. 
Rating: Angry Teddy
---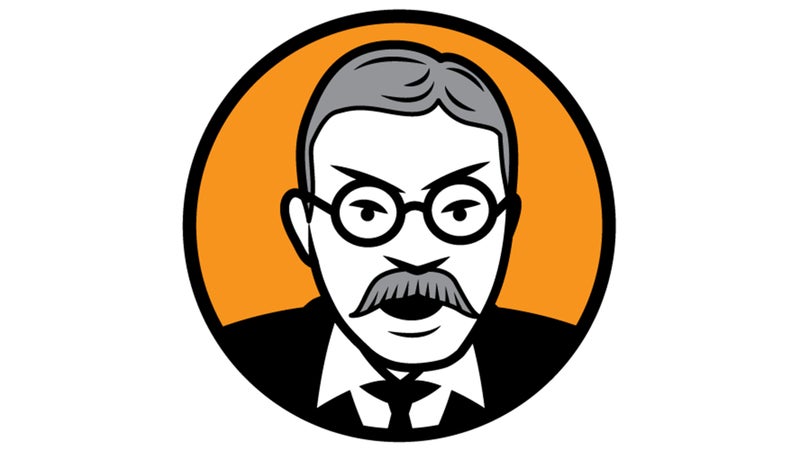 Scratching Backs
July 2018
Zinke may have violated conflict-of-interest laws when a foundation under his name worked on a real estate deal with Halliburton chairperson David Lesar. The Interior Department's internal watchdog opened an investigation—the 11th to date during Zinke's 16 months at his post—because the secretary stood to personally profit from the deal. Halliburton is one of the largest oil drilling and fracking companies in the world, with projects highly affected by DOI policies.
Politico is covering the complicated investigation in detail. The short version is that Zinke met with Halliburton executives at DOI headquarters in August, and they discussed the interior secretary's Great Northern Veterans Peace Park Foundation, which is trying to build a park in Zinke's hometown of Whitefish, Montana. A month later, Zinke's wife signed an agreement allowing a developer connected to Lesar to build a parking lot on land the foundation owns. Lesar is also backing commercial development in Whitefish, including retail shops, a hotel, and microbrewery, that would be set aside for Zinke and his wife. Plus, with all the development nearby, the land Zinke owns would greatly increase in value.
It's a deal that is potentially rife with the kind of elitist profiteering Teddy opposed.
Rating: Angry Teddy
---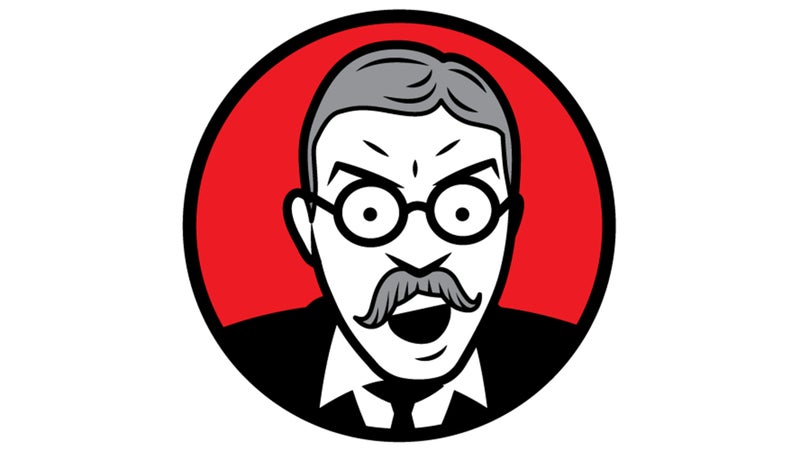 Zinke Sabotages Our Best Public Lands Program
June 2018
As a Montana congressman, Zinke was an adamant supporter of the Land and Water Conservation Fund (LWCF), a program that Whit Fosburgh, president of the Teddy Roosevelt Conservation Partnership, called the "the single most important program for protecting threatened access and opening up new access that the government has." Even when his Republican colleagues turned their backs on the LWCF, Zinke stood up for it. "I know what is at stake if we lose this critical resource. This isn't about politics," he said in 2015. Fast-forward three years, and Secretary Zinke is urging the U.S. Senate Committee on Appropriations to slash the LWCF to less than 1 percent of its maximum allotment, essentially disabling the program.
As Outside contributor Elliot Woods wrote, "If Zinke does not find the nerve to speak up publicly for the LWCF, or if Congress doesn't intervene, the fund will lapse into its most meager state since its creation."
Rating: Raging Teddy
---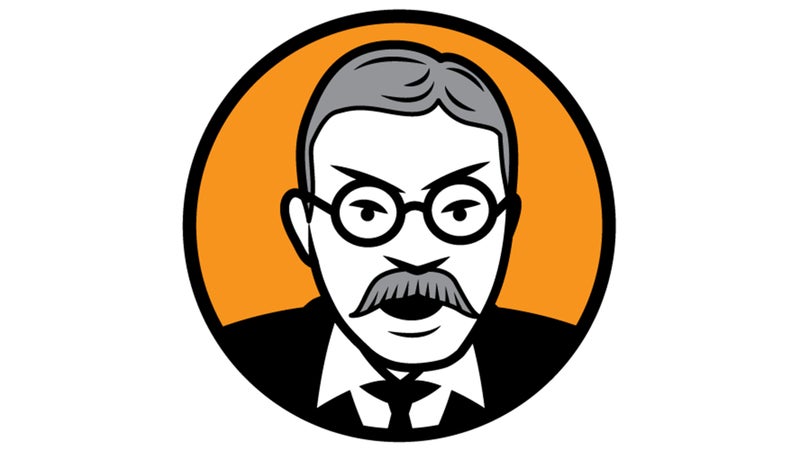 The "Made in America" (aka Privatization) Committee
March 2018
When Zinke created his "Made in America" Outdoor Recreation Advisory Committee, he staffed it with manufacturing executives, the heads of companies with national park contracts, and people who want to increase park privatization. Three of the committee members were even flagged by DOI staff for having conflicts of interest because they stood to gain financially from their influence on national parks policies. Meanwhile, none of the Outdoor Industry Association's nominees were selected. If the goal was to increase the profitability of parks and focus on how they can earn private interests more money, Zinke assembled a crack team.
This was a blatant move by Zinke to put private interests over the preservation of public lands.
Rating: Angry Teddy
---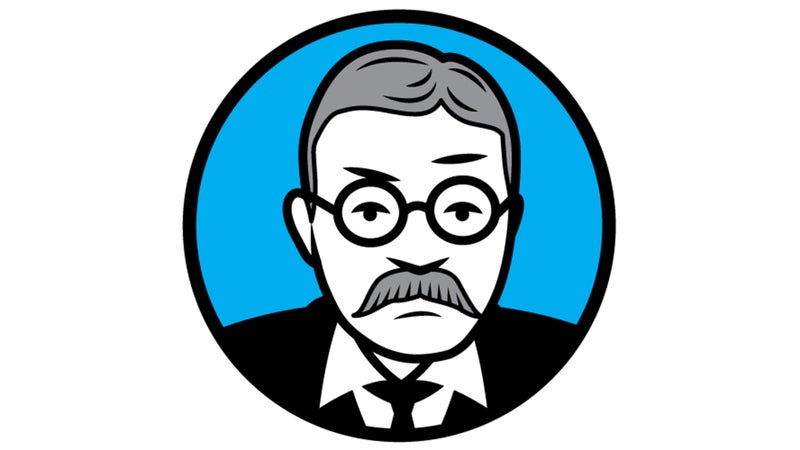 Those Insanely Expensive Doors
March 2018
Zinke had egg on his face after it was learned his office planned to spend $139,000 on a new set of doors. Granted, the DOI headquarters was built in 1936 and has been undergoing a decade-long renovation. But still, what kind of doors cost that much? Apparently the price was for two sets of double doors, including a pair that led to—of course—the balcony in Zinke's office. When news of the cost broke, Zinke claimed not to have known about the contract. He later told the House Committee on Natural Resources that he'd talked the contractor that bid for the job down to $75,000.
Rating: Perturbed Teddy
---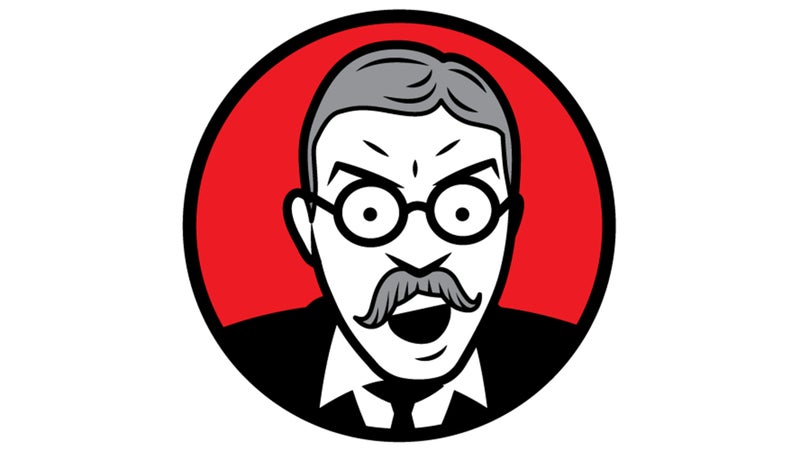 Honey, I Shrunk the Monuments
December 2017
Late last year, President Trump reduced the size of Bears Ears (by 85 percent) and Grand Staircase-Escalante (by half) national monuments. Zinke played a major part in the decision. In April 2017, Trump tasked Zinke to review 27 national monuments; the interior secretary's ensuing report suggested shrinking six, including Bears Ears and Grand Staircase-Escalante.
Trump and Zinke both said the decision had nothing to do with pleasing extraction industries. But that's hard to believe given that just days after the new boundaries took effect, we learned that uranium company Energy Fuels Resources strongly lobbied Utah Republicans and the Interior Department to shrink Bears Ears, even going so far as to prepare maps that pointed to the areas it wanted removed from the monument. In the months leading up to the decision, Energy Fuels execs had even met with Zinke's office and reportedly came away thinking the DOI was "pretty positively disposed" to what they had to say.
One assumes this action would make Teddy Roosevelt livid. After all, he was the president who signed the Antiquities Act that gave presidents the power to create national monuments.
Rating: Raging Teddy
---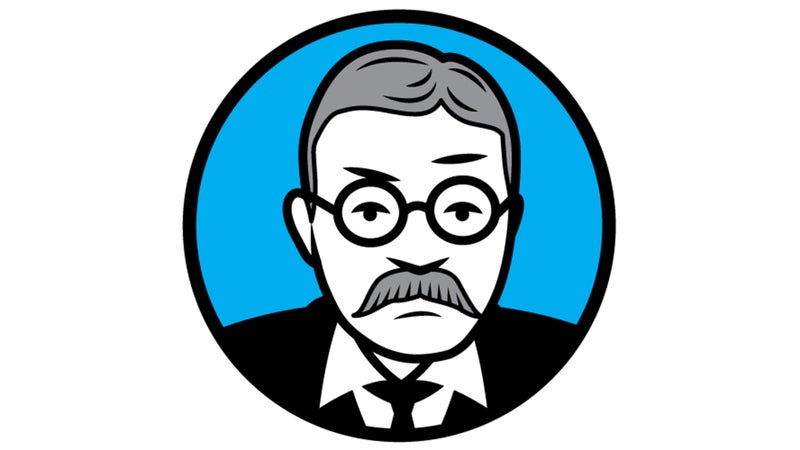 Loyal to What Flag?
September 2017
Speaking to an oil industry group, Zinke complained about the strictures of the Endangered Species Act, saying he wanted to deregulate environmental protections as quickly as possible but was facing pushback, in part, because 30 percent of his employees were not "loyal to the flag." The implication was that not all of his 70,000 employees were on board with the Trump administration's sprint to enact business-friendly policies.
There's no problem with making jobs a priority. And, yes, government regulations can be burdensome. But as head of the DOI, Zinke seems singularly focused on using the land he controls to generate revenue. In contrast, during Roosevelt's time, there was a great national debate about how the United States might run out of natural resources, as well as a growing recognition that pollution is a serious threat to health. This is what led Roosevelt to listen to environmentalists like John Muir and drove him to conserve wild lands in the first place.
Zinke seems unaware of the fact that a major part of his job is to conserve public land in a natural state. DOI staffers who adhere to the full mission of the department shouldn't be called traitors.
Rating: Perturbed Teddy
---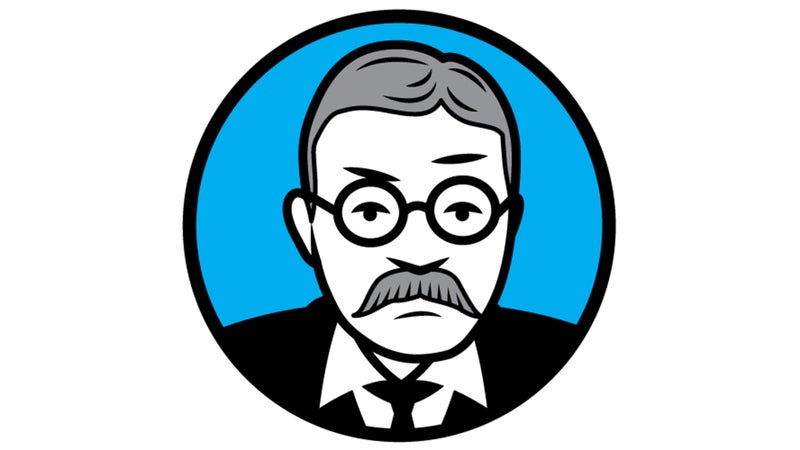 Get in Line—or Else
July 2017
After Alaskan senators Lisa Murkowski and Dan Sullivan—both Republicans—voted no on President Trump's Obamacare repeal, they got a phone call from Zinke. According to Murkowski, the interior secretary told her that "the president is really disappointed in what he perceives to be as your lack of support for health care reform"—and then Zinke raised the subject of energy projects in her state. Murkowski, a proponent of big extraction projects, said the implication was that dissent might come at a cost. Sullivan had a similar experience. "We're facing some difficult times, and there's a lot of enthusiasm for the policies that Secretary Zinke and the president have been talking about with regard to our economy. But the message was pretty clear," he said.
Zinke would later call accusations that he threatened the two senators "laughable." But they were plausible enough for the DOI's Office of Inspector General to open an investigation. It was later dropped after the two senators refused to cooperate.
Roosevelt was a maverick in his time. Hell, he created his own political party. Zinke, however, has repeatedly shown that he's willing to bend ethical boundaries and side with the Trump administration even when doing so contradicts his own beliefs.
Rating: Perturbed Teddy
---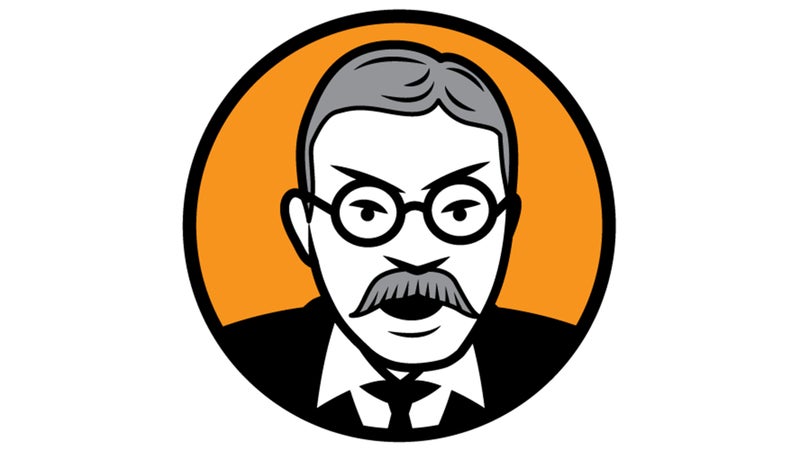 That Charter Plane
June 2017
During his first summer on the job, Zinke started to stretch the ethical perks of his position—the sort of thing that would later land EPA Administrator Scott Pruitt in hot water. In June 2017, Zinke flew to Las Vegas to give a speech to the Golden Knights hockey team that had nothing to do with DOI business. His office would later describe it as "sort of an inspiration-type speech, one that a coach might give." When Zinke left Vegas for his home state of Montana, he booked a $12,375 charter flight and billed it to taxpayers. The DOI's Office of Inspector General opened an investigation, and it turned out the hockey team's owner had donated to Zinke's first congressional campaign in Montana. The OIG gave Zinke a strong wag of the finger, saying although the flight had been approved by DOI ethics officials, they likely only did so because Zinke didn't give them enough information about the trip and his connection to the team's owner.
Despite the 26th president's aristocratic upbringing, he was a man of the people. Spending taxpayer money to hobnob with wealthy campaign donors is very un-Teddy-like.
Rating: Angry Teddy
Lead Photo: Chris Philpot