Sign for Delivery
A down-and-out polar bear in Argentina could use a change of scenery. Is it too late?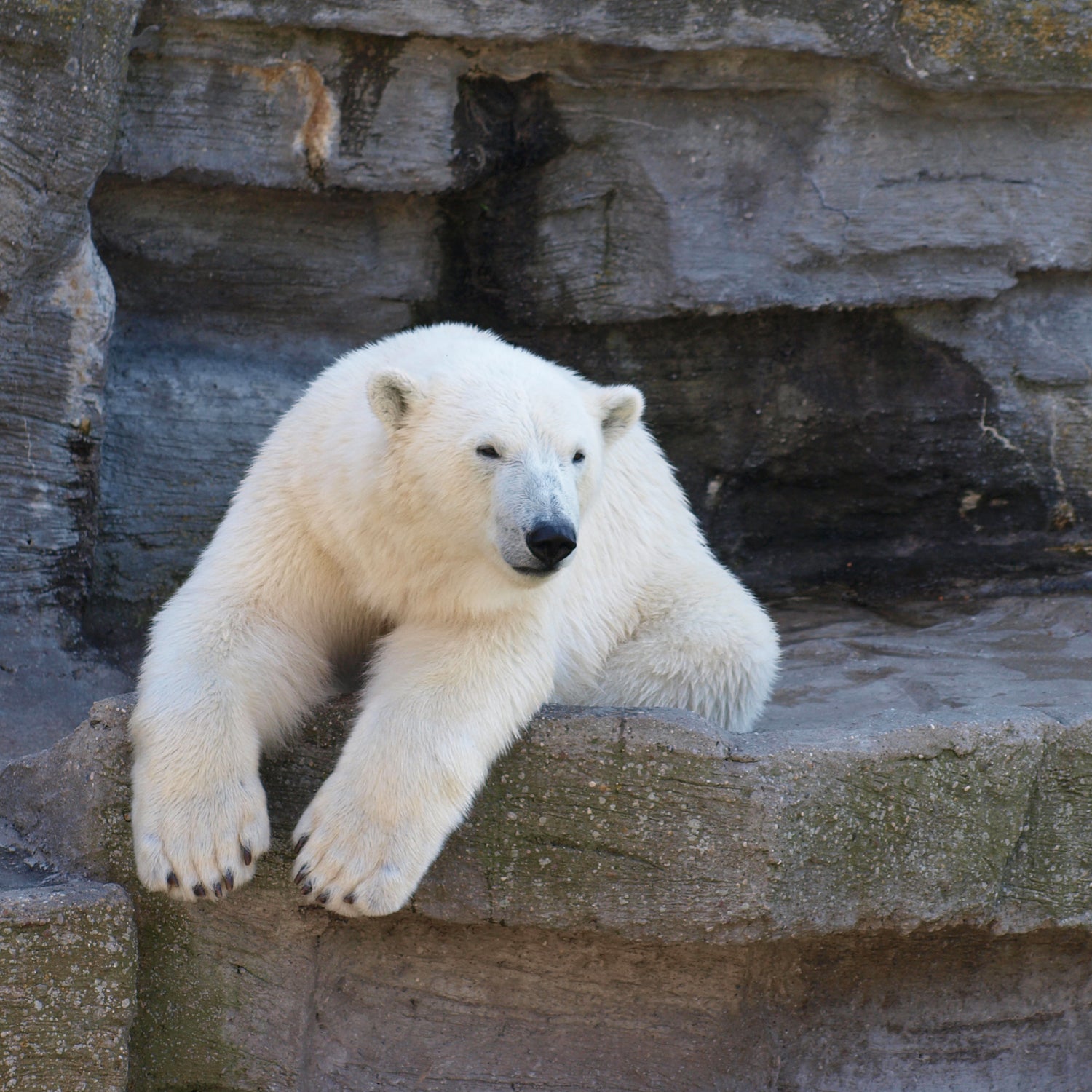 Heading out the door? Read this article on the new Outside+ app available now on iOS devices for members! Download the app.
Soccer fans aren't the only depressed creatures in Argentina these days. Arturo the polar bear, a 29-year-old male who lives at the Mendoza Zoo, has been swaying back and forth, shaking his head and acting downright despondent ever since his longtime playmate Pelusa passed away two years ago.
And his decidedly un-polar living conditions aren't helping: temperatures in Arturo's oven-like enclosure can top 100 degrees.
What do you do with a morose cold-weather mammal that appears to be suffering from heartache, heatstroke, or both? Internet voices think they have an answer—move Arturo to the International Polar Bear Conservation Centre (IBPCC) at the Assiniboine Park Zoo in Winnipeg, Canada. There are petitions currently circulating on Change.org and ForceChange.org to make it happen, and a fundraiser posted to Reddit had crowdsourced almost $5,000 as of this writing.
Arturo's plight has also gone viral: the "Save Polar Bear Arturo" Facebook page is pushing 14,000 "Likes," Cher has tweeted about him, and even Newt Gingrich is urging officials to save the animal.
Those officials would first need to cut through a pile of red tape. "Before an animal is transported, it receives a detailed veterinary check-up to verify that it is healthy for transport," says Dave Bernier, general curator at the Lincoln Park Zoo in Chicago. "Every shipment has to have a health certificate signed by the attending veterinarian by regulation."  
Since Arturo's medical records are spotty at best, it would be difficult for the IBPCC to import him. There's also the issue of Arturo's age. Polar bears only have a life expectancy of 30 years in captivity, so some people wonder if a stressful relocation would be worthwhile for a geezer like Arturo. Finally, there's the sheer logistics of the thing. After all, Arturo is a 900-pound predator with a chip on his shoulder, and Mendoza is almost 6,000 miles from Winnipeg in the opposite hemisphere.
Still, zoos and other facilities have proven that they can transport large animals effectively. When Chicago's Shedd Aquarium was renovated in 2008, FedEx airmailed seven whales to a host facility using large metal containers equipped with specially designed water slings. In 2013, a zoo in New Zealand successfully shipped a 15-month-old giraffe to a partner zoo in Melbourne via ocean freighter and extra-tall crate. Later that year, a rare Sumatran tiger was transported from a German zoo to a zoo in the U.K. via ferries, cranes, and an army of careful caretakers. "Animal shipments must happen at the appropriate temperature, in the proper enclosure and using a travel method that ensures the safety of both the animal and staff," says Bernier. 
But before zoo officials can even begin to talk logistics, there's that damn red tape—particularly the issue of incomplete medical records. Before, this seemed like a deal-breaker as the Mendoza Zoo simply cannot provide what the Canadian Food Inspection Agency (CFIA) needs to approve the transfer. But Arturo's sob story is blowing up the mainstream news cycle this week, and as more heavy-hitters get involved, the public pressure could lead to a one-time exception.
Here's to hoping poor Arturo gets better—or gets the green light to pack his bags for the Great White North.