Why Obama's New Regs Scare Big Coal
Newly prescribed pollution limits are sure to push coal further out of the U.S. energy mix—but overseas demand might help keep coal cranking stateside.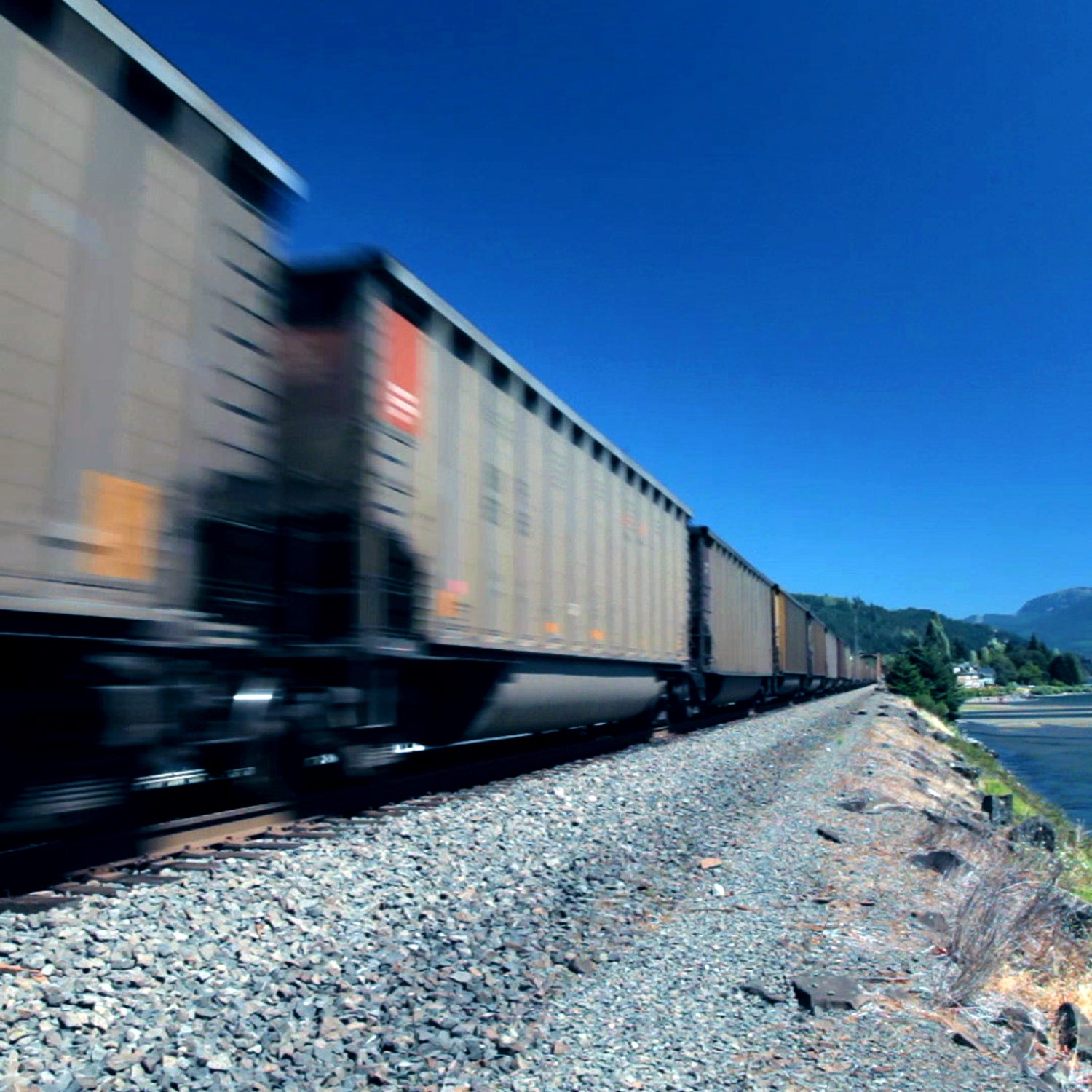 Heading out the door? Read this article on the new Outside+ app available now on iOS devices for members! Download the app.
The Obama Administration just revealed its much-anticipated plan to regulate carbon emissions from power plants. The collective goal of the regulations, which each state will set its own course toward meeting, is to reduce carbon emissions by 25 percent below 2005 levels by 2020, and 30 percent below those levels by 2030.
In terms of Obama's Presidential legacy, it's a big, audacious goal. If the regulations withstand the lawsuits that are sure to come, this will also be a major win for clean air and environmental health—especially for communities surrounding presently coal-powered plants. Will it, alone, reverse or even stop climate change? Not a chance. Regardless, it is a crux move and it will have ripple effects.
Climate and Coal—Can They Get Along?

Topping the to-do list, in terms of avoiding catastrophe, is to keep the Earth from warming more than 2 degrees Celsius. Some studies show we are on track for a 4-degree rise. Carbon-based energy (across sectors) is the main driver of climate change (the negative effects of which we are already feeling) and so it would follow that reducing carbon emissions is the strongest tool for avoiding calamity.
Yet, as Ezra Klein wrote on Vox, political will today to fight climate change is actually weaker now than in 2008, when presidential candidate John McCain proposed an economic tool for reducing carbon emissions (cap-and-trade) that was "far more aggressive than the power-plant rules the Obama administration is announcing today."
Plus, China assumed America's long-held title of world's largest polluter back in 2007.
On the other hand, our move to cap carbon emissions—as well as China's efforts to do the same—should lend momentum toward making binding international treaty agreements, focused on global emissions reductions.
"Internationally, it's incredibly important that the U.S. take explicit steps to limit emissions," says K.C. Golden, senior policy advisor for Climate Solutions, a clean-energy advocacy group. "That is what the rest of the world needs to hear."
He also notes that some states, including those in the Pacific Northwest where Climate Solutions is based, will not only meet, but far exceed, the new emissions goals, to be enforced by the Environmental Protection Agency.
"Nowhere does this [new ruling] stretch the bounds of what is possible or economically feasible" in terms of cutting U.S. carbon emissions, he says, "but it's a big signal from the world's biggest historic carbon emitter."
The (Energy) Hunger Games
Despite China's efforts to cap carbon emissions, Asia's booming economies and population growth mean the region will remain a major consumer of fossil fuels in the coming decades. Meanwhile, the U.S. energy sector, which is already increasingly reliant on natural gas, is going to have to significantly reduce its use of coal to meet the EPA's carbon limits. All of this means coal companies are eager to find new customers in Asia.
More specifically, coal producers in the Powder River Basin, a massive, shallow coal seam that spans from eastern Wyoming to southern Montana, are interested in selling more coal to Asia. To do that, however, they need transport the coal to ships, via ports they're pushing to have built along the Pacific Northwest Coast.
This would mean an influx of port jobs, but also a significant spike in already-busy railroad traffic between the Powder River Basin and three proposed ports (two in Washington and one in Oregon). Fears of a major train derailment, especially as these massive coal-laden locomotives stream along the Columbia River, and concerns over spikes in particulate air pollution from coal dust, have led to a strong opposition movement against the ports.
Opponents argue that a coal spill along the Columbia River or in the coastal waters could create an ecological nightmare, erasing economic benefits from the ports through losses to fisheries and the region's recreation economy.
Protect Our Winters, which is working to advance clean energy policy in the U.S., just released a Kickstarter-backed documentary, called Momenta, about the proposed ports. Narrated by mountaineer Conrad Anker, the film includes interviews with activist Bill McKibben, public health experts, and community stakeholders along the rail's path.
But won't Obama's decision to limit power plant emissions, and thereby put the hurt on the domestic coal industry, only lead to greater pressure to get those ports built?
Eric de Place, policy director of the Sightline Institute, an energy think tank focused on the Pacific Northwest, says Obama's move is very likely to increase the pressure on those ports, which will need a green light from the U.S. Army Corps of Engineers, as well as state and local regulatory bodies before they're built. But he does not think that pressure will lead to regulatory bodies being any more likely to green-light the ports.
In fact, he thinks that even if the ports pass environmental muster, the overall economic health of the coal industry could be a turn-off to regulators. "I think they will be less likely to allow them, because I think there is good reason to have existential concern about these [coal] company's longevity," he says. "If I am a regulator, and I look at the coal companies' [health], their ability to get financing has gotten tougher now. If you think of it in terms of that, they are less likely to get permits," he says.
Predictably, the coal industry is unhappy with the new regulation framework, and says it will only lead to higher energy bills for Americans.
I reached out to SSA Marine, the terminal operator that wants to build one of the three proposed ports, the Gateway Pacific Terminal on Washington's far-north coast (near Bellingham), to ask if the Administration's move to cut coal use in U.S. will impact the port's prospects. The company declined to comment.