A Brief History of the Packraft
The versatile watercraft goes way back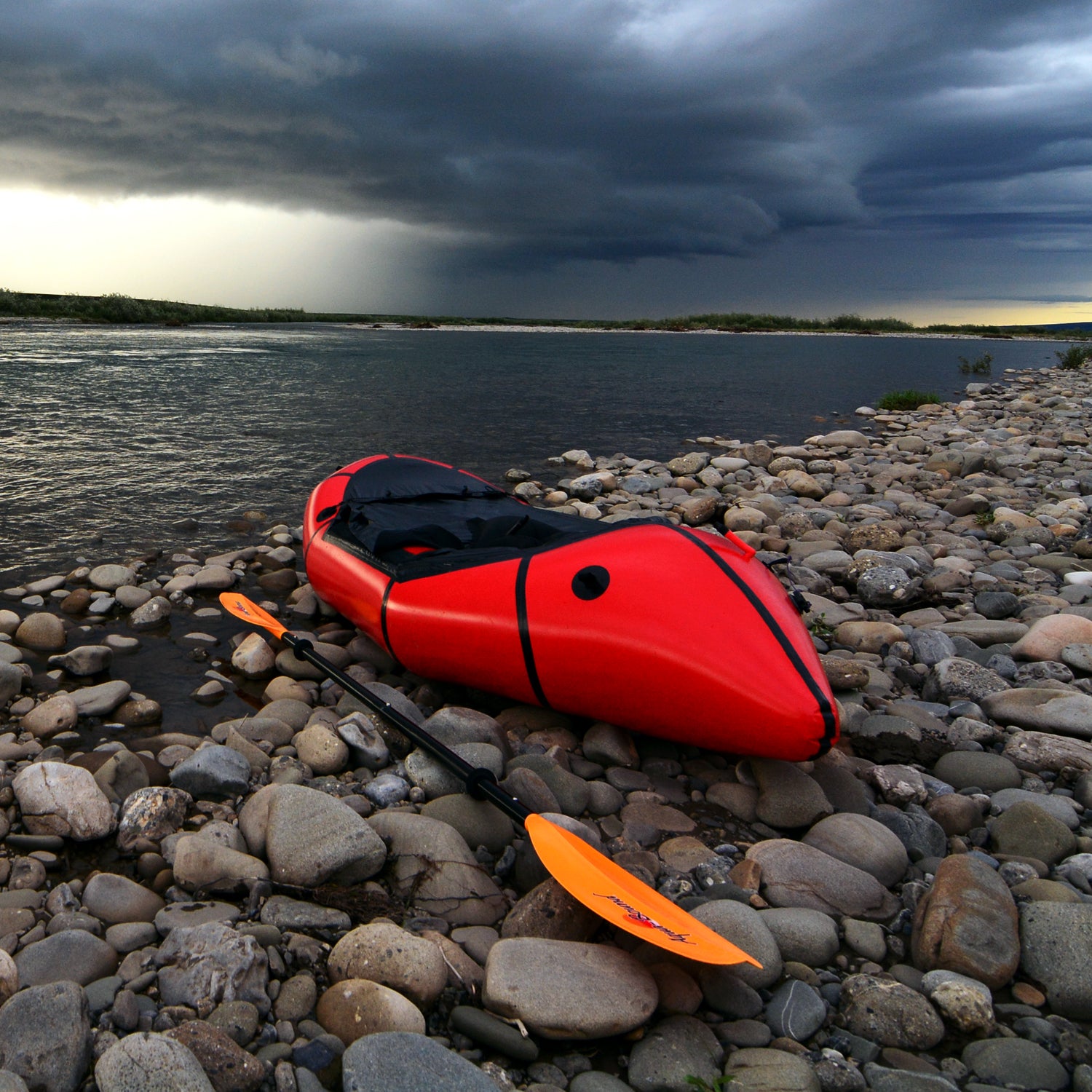 Heading out the door? Read this article on the new Outside+ app available now on iOS devices for members! Download the app.
Backpacking is great. But water is the blood of a landscape. In a boat, drifting at eye level with the water, undistracted by the cutting straps of an anvil pack, you can sit and feel the pulse of a place.
One of the most exciting tools to emerge for the outdoors in recent years is the packraft—a small, surprisingly tough rubber boat that rolls up to the size of a tent, fits in your backpack, and is redefining wilderness travel. Seasoned adventurers and weekenders alike are incorporating the rafts into ski traverses, mountain bike epics, or quick Saturday hike-and-floats. "All those little blue lines on the map? I'd never looked at them before," Luc Mehl, 36 and a leading Alaskan adventurer, says of the rivers he once considered obstacles. "But now they're trails. And you can connect them!"
But the concept of the packraft isn't as new as it may seem. In fact, the floating vessel has been around, in some form or fashion, for more than 150 years. Below, we lay out a brief history of the packraft.
The Packraft, Then and Now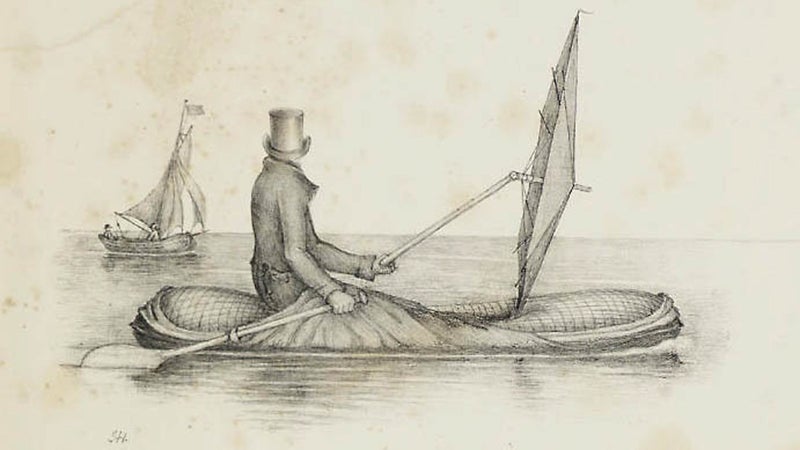 1845: The ill-fated Franklin expedition, which attempted to find the northwest passage, uses small rubber packrafts designed and built by legendary lightweight boat-maker and Canadian Arctic explorer Peter Halkett.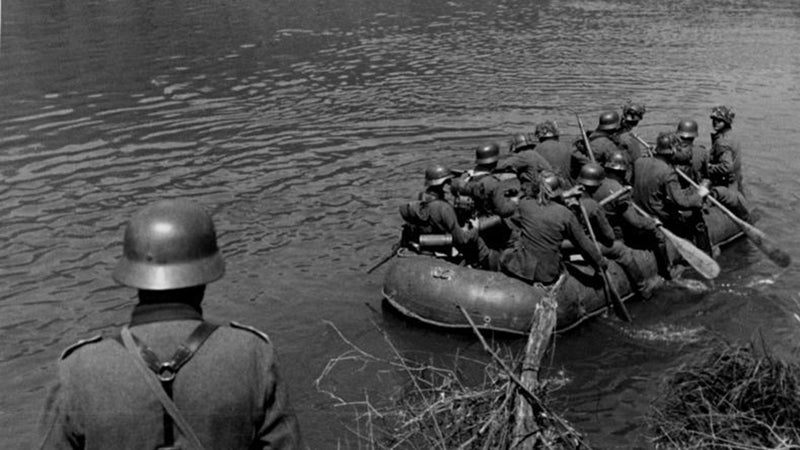 1946-mid 1950s: Inflatable "packable" rafts begin to appear in army surplus stores. These boats were left over survival equipment from World War II airplanes.
1952: Dick Griffith and his wife Isabelle use an Air force survival "packraft" to descend Copper Canyon in Mexico. This is the first documented use of a packraft for wilderness river running by an American. (Similar expeditions by Australians on Tasmania's Franklin River also occured around this time.)
1970s: American Safety produces a packraft designed to float on calm waters. It remains in production for nearly a decade.
1980: The first Curtis Designs packraft is made in Seattle, inspired by the surplus military rafts. Designed for lakes, it's a soundly-constructed lightweight boat.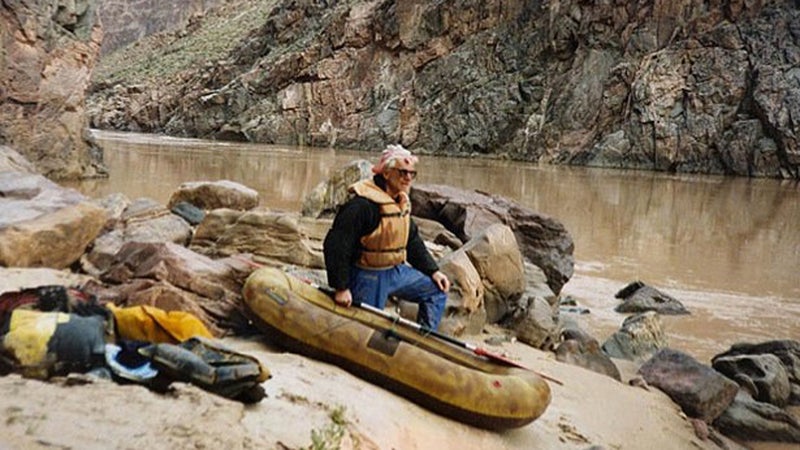 1982-1985: Dick Griffith brings an American Safety packraft to negotiate the Alaska Wilderness Classic adventure race. Meanwhile, the Sherpa packraft makes its debut: the first packraft designed to tackle robust rivers. 
2000: Thor Tingey spends the summer traversing the Brooks range with a Curtis packraft. When he returns in the fall, he talks his mom, Sheri, into building him a packraft to run rivers.
2002: Sheri Tingey sells her first boats and the Alpacka Raft company is formed, offering two sizes of rafts: a "Yak" length, and a "Denali Llama" length. Soon there's a "Fjord Explorer" with a rowing frame and a two-person packable "canoe" called the "Gnu," capable of running class 4 whitewater.
2014-15: After seven years of development and research the "Alpackalypse" is brought to market, bridging the worlds of packrafting and hardshell-kayaking. 
Lead Photo: Wikimedia Commons