Search and Rescue
SOS in the Age of Smartwatches
Being able to call for help from his watch helped saved John Zilles, but will wearable tech be a help or burden to search and rescue?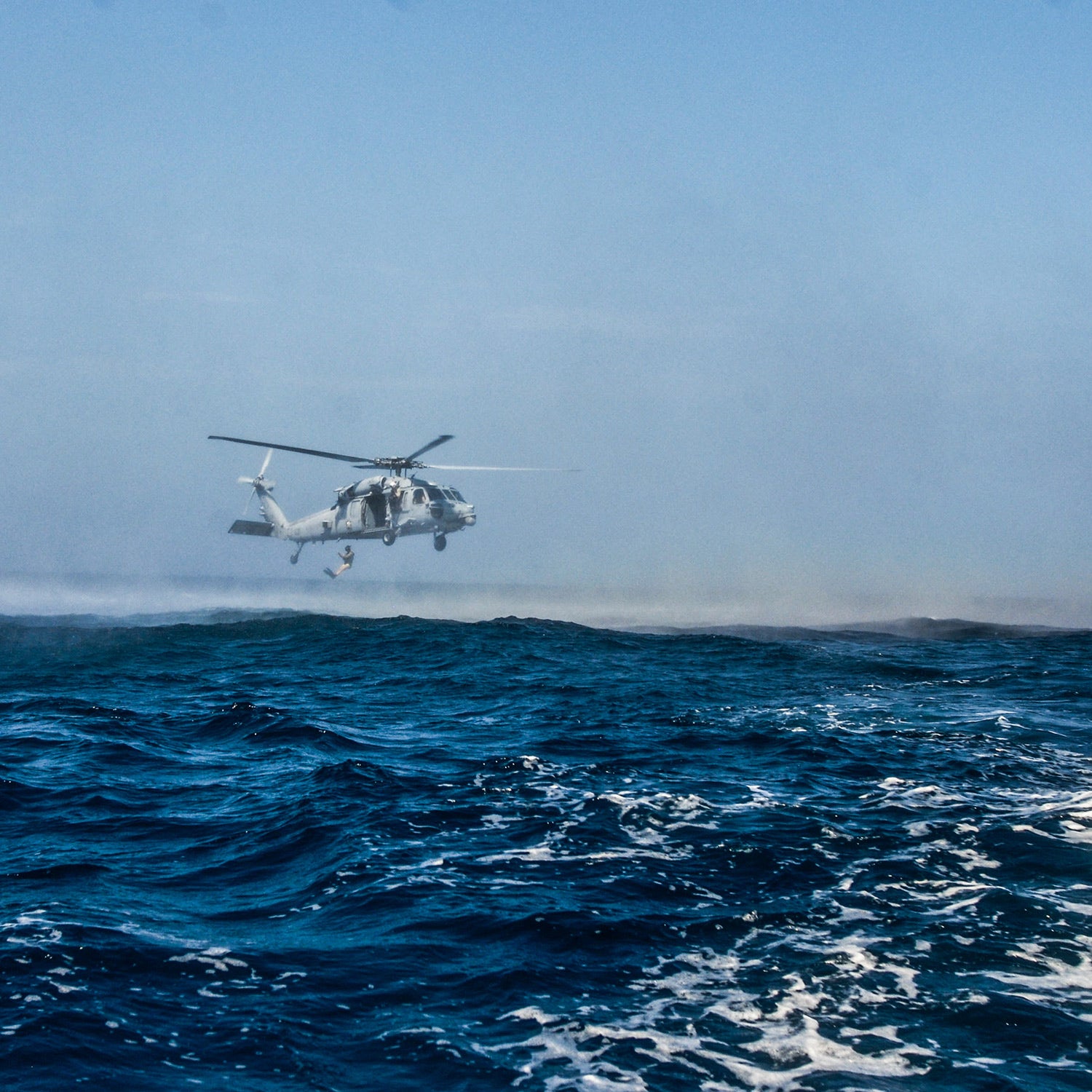 Naval Surface Warriors/Flickr(Photo)
Heading out the door? Read this article on the new Outside+ app available now on iOS devices for members! Download the app.
John Zilles moved to California after college for the warm weather and the promise of outdoor adventure. He fell in love with kiteboarding, and even after he had a family, the 49-year-old cinematographer always made time to get out on the water. Earlier this month, Zilles was about a mile off the coast of Ventura, in a light wind, when he crashed making a turn and couldn't get his kite back up.
Zilles struggled for 45 minutes to fill his kite with wind with no luck. At first, he was more frustrated than panicked. He'd been in this situation before and figured he had two hours of swimming to make it to the shore. Ditching his gear—a new hydrofoil board and kite—wasn't an option, not just because it would have been an expensive loss, but because Zilles could use the kite and board as a makeshift raft if his situation got worse. He swam for 30 minutes, and when it didn't seem like he'd made any progress, he thought about the sharks recently spotted in the area, and then about swimming for hours and getting nowhere.
Then Zilles remembered he was wearing his Apple Watch, which he had purchased because its cell connectivity let him stay in touch with his family even without his phone. "I can be out kiting and the kids can reach me if something goes wrong," he says. He just didn't expect that he'd be the one in trouble.
All this connectivity brings positives and negatives when it comes to search and rescue.
As companies like Samsung, LG, Huawei, and Apple have offered increasingly sport-friendly tech, watches are becoming something more: rescue devices. Some even feature a built-in SOS button that will call emergency services. Meanwhile, third-party apps have sprung up to enhance the watches' rescue capabilities. Strava lets you share your location on runs with friends so they know where you are. Similarly, but geared toward backcountry explorers, Cairn shares your route with selected contacts, allowing them to see your location and alerting them if you're overdue.
All this connectivity brings positives and negatives when it comes to search and rescue. One worry is that people might fall back on the technology, taking risks they shouldn't, or even calling search and rescue in a situation where they could have self-rescued. Lost the trail? Push the button. Robert Koester, author of the search and rescue guidebook Lost Person Behavior, says there was a similar concern when satellite-linked personal GPS devices hit the market. Everyone thought it would be catastrophic for SAR because it would overload the system, Koester says. "And they sometimes do. But it also takes an incident where someone fell off a cliff and sets the search beacon—a rescue that might have required a four-day search—to a situation where rescuers just go and get the person," he says. "So while there may be an increase in incidents, there will also be a decrease in personnel hours."
And that's pretty close to what happened with Zilles. A mile off the coast, he was able to dial the Ventura Harbor Patrol. He even guided rescuers directly to his location.
"Trying to find a small target, like a person in the water, on a rough day like that could've been tough," says Eric Bear, one of the Ventura Harbor Patrol officers involved in the rescue. "He made a smart decision in deciding he couldn't make it back into shore and calling for help. We always recommend kayakers and kiteboarders carry marine VHF radios so they can radio for help, but they rarely do. The fact that he was able to call from his watch was key."
That might be the upside of technology invading every element of life these days. It's always there when you wish it wasn't and when your life may depend on it. "I'm always struggling to find ways to make this technology work for me without letting it rule my life," Zilles says. "I've had these 'kitemares' before when shit goes wrong, and this was the first time I had this sort of tool to help me take care of myself."
Lead Photo: Naval Surface Warriors/Flickr
Trending on Outside Online