You're Gonna Need a Bigger Bucket
Presenting 51 dream trips, daring quests, essential skills, and exalted states of body and mind.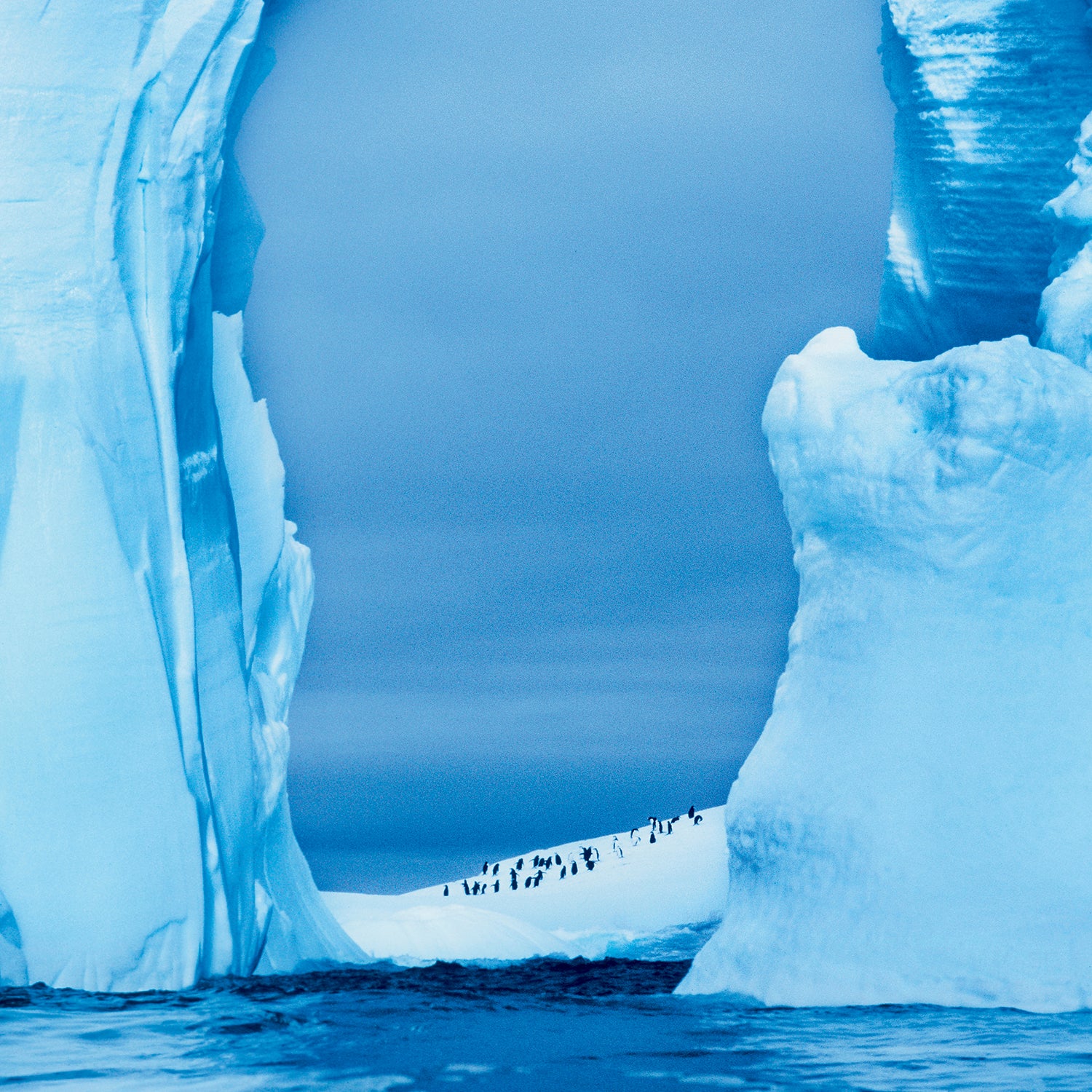 Heading out the door? Read this article on the new Outside+ app available now on iOS devices for members! Download the app.
Because you really can do it all.
---
1. Get a passport
Only 28 percent of Americans have one. Next: Fill it.
---
2. Self-guide the Grand Canyon
It's like winning the lottery—literally. While anyone can drop $5,000 to sign up for a commercial raft trip down these 277 miles of the legendary Colorado River, running your own requires a Park Service permit awarded in an annual lottery ($25 to enter, $100 per person for up to 16 people if you draw; nps.gov/grca). Odds are it'll take five years for your number to come up, which means you have time to prepare. You'll want to develop good oar-boat technique (consider a class with OARS; oars.com) and run some practice expeditions on big Class III rivers like Utah's Cataract Canyon and Idaho's Hells Canyon. When it's your turn on the Grand, make sure you have at least one ringer in your group, such as a former professional guide, and use a provisioner like Professional River Outfitters (proriver.com) to supply boats and pack them full of food. Then it's 25 days of utter glory.
---
3. Start a group ride
Pick a good time (mornings are always better) and a sweet route. Invite friends and co-workers. Soon you'll be buying custom jerseys (mtborahcustom.com).
---
4. Chase down your hero
I'm not a Buddhist. But of anyone on earth, the person I'd most wanted to see was the Dalai Lama. He'd been at the top of my list for more than a decade. A few of my other heroes died before I got a chance: Edmund Hillary, Evel Knievel, James Brown. But they're not the Lama. This past May, I decided to stop waiting. I checked his schedule, redeemed some frequent-flier miles, and took an inconvenient late-night flight to Indianapolis to hear the 75-year-old spiritual leader speak for an hour to a crowd of more than 9,000 people in a pin-drop-quiet basketball arena. I watched most of the talk on the JumboTron. Then I flew home. Sure, I could have just watched the Internet feed, but it wouldn't have been the same. There was something else at work in that arena, something personal that doesn't translate in any medium. I can't begin to say what. You just had to be there. —Justin Nyberg
---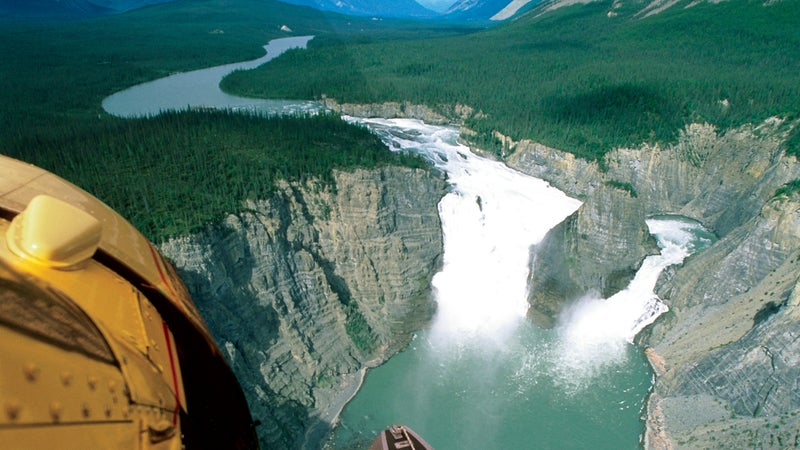 5. Become a bush pilot
It's easier to pull off than it should be. Says Dan Rice, who flew for Alaska's Homer Air Service for a summer: "You just have to be persistent and a little lucky. I didn't know anyone or take an accelerated course. I had my commercial license and owned my own plane for a while, but the real key was getting my flight-instructor certificate. That's how I got so many hours so quickly—because you're flying on someone else's tab. Sending your résumé won't cut it. Some guys go up and pump gas until there's an opening. I flew up there and literally went door to door to all the operators. Then they take you seriously. You need at least 1,000 hours of flight time, and most guys are looking for Alaskan hours as well, because flying up there is so much more challenging than just about anywhere else. But I finally found a guy who took a chance on me."
---
6. Learn a constellation other than the Big Dipper
Sagitta and Delphinus are visible almost everywhere in North America summer through fall (skyandtelescope.com).
---
7. Get tubed
Corey Senese, of CoreysWave Professional Surf Instruction (coreyswave.com), explains how: "There are barreling waves in California, Long Island, Mexico. Long Beach is a great surf break known for tubing waves, and it's only about 45 minutes from New York City. Places like Log Cabins and Pipeline, on the North Shore of Oahu, are famous for tubing but are also challenging, crowded, and potentially dangerous if you don't know what you're doing. Look for the right surf conditions—three to ten feet plus—and light offshore winds. Once you have the wave lined up, paddle hard! If you're about to pull into a tubing wave, the drop is fast and steep. Take a high line into the steep section ahead of you. Wait a second while the lip of the wave comes over your head and you get swallowed by it. Take a deep, life-changing breath of tube air, because less than 1 percent of people ever experience this feeling."
---
8. Master a second language
A second language can get you a job, make you sexier ("Mon petit chou"), and even stave off dementia in old age. Then there's that part about talking to people on your adventures. The best available crash course is Rosetta Stone software ($229; rosettastone.com), which will teach you at least enough to ask your waiter not to bring fizzy water. A full immersion program is much better, of course. Don't have time to leave the country? Concordia Language Villages (concordialanguagevillages.org) offers four-day or one-week programs in ten languages at their campus on Turtle River Lake, in northern Minnesota. If you do have the time, and you want Spanish, the Institute for Spanish Language Studies offers a compelling combo program in Costa Rica: Spanish in the morning, surf lessons in the afternoon. ($1,200; isls.com)
---
9. Overachieve
Outside's chief inspiration officer, 36-year-old Eric Greitens, is a master of getting things done. Like becoming a Navy SEAL commander with four tours, earning a Rhodes scholarship and a Ph.D., running 12 marathons and three ultramarathons, and now juggling operations for his own philanthropic organization with public speaking engagements, media interviews, writing books, and consulting—while still finding time to run, climb, and practice taekwondo. Here's how he does it: "It's all about energy. Whether you're leading a nonprofit organization, running a private company, doing something outdoors, or conducting military operations—you have to build habits that keep your energy high. This is my formula:
Vigorous exercise: Six days a week, I walk out of a gym, a dojo, or off a track pouring with sweat. When I have a great workout, I rarely have a bad day.
Good fuel: When I eat clean, quality food during the day, my energy never sags.
Good partners: Working with a team of positive people keeps your spirits up.
Balance: I pray every day, and I also laugh, a lot. You won't have focus without balance.
A goal: A worthy challenge will take care of your motivation for you." —J.N.
---
10. Catch a steelhead on a spey rod
Spey casting, a two-handed Old World technique devised to catch ill-tempered salmon, is not just for the aesthetics. Steelhead are basically bulldozers with scales; they demand heavy equipment. Fishing with a spey rod is like batting with a telephone pole. British Columbia's Dean River is your best bet for hooking into a world-class fish—a narrow canyon with fast water and numerous falls only two miles from the river's mouth has weeded the gene pool of everything but the strongest. The guides at Deneki Outdoors, which runs a fishing-specific lodge on the Dean's delta (from $4,500 per week; deneki.com), will put you on plenty of bruiser fish. Landing one is your job.
---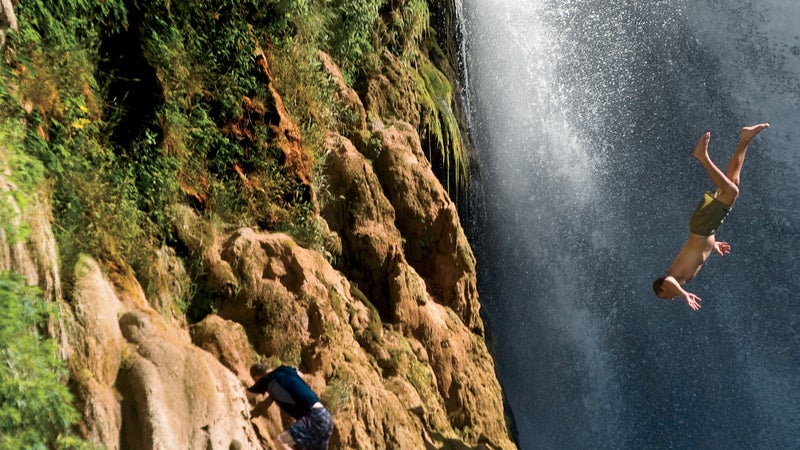 11. Take a Risk
But understand the terrain. Like these visitors at the Grand Canyon's 100-foot Havasu Falls, who were hucking from ledges 30 feet up when Bennett Barthelemy photographed them. "All it takes is one person to go higher or flip and then everyone gets psyched and goes," says the Ojai, California–based lensman. The Havasupai Indian Reservation, which controls access to the land, stipulates that climbing on the rocks is illegal. "They don't monitor the jumping," says Barthelemy, "so you have to be smart about it."
The Tools: Nikon D700, 70–300mm f/4.5 lens, ISO 640, f/5.6, 1/1,250 second.
---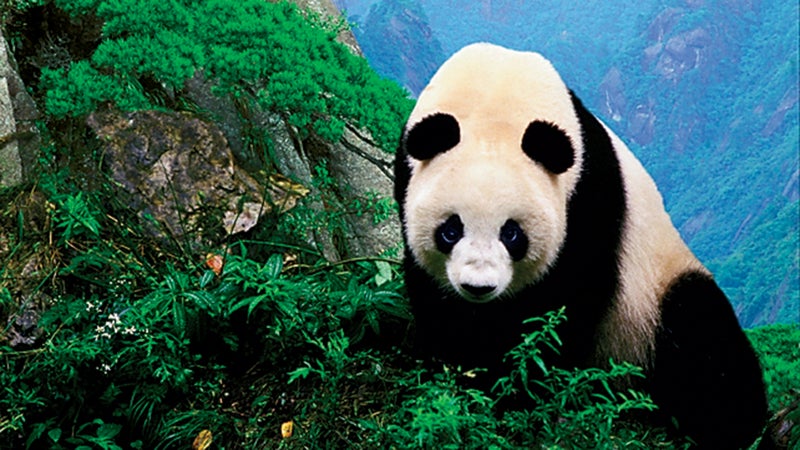 12. Talk to a wild panda
Only an estimated 2,500 giant pandas still live in the wild, most of them spread around China's 50 or so panda reserves. Seeing one is best done with an outfitter. Terra Incognita leads groups into the heart of panda habitat and has a new nine-day trip to Foping Nature Reserve, in the Qinling Mountains, which has one of the highest densities of the animals anywhere. ($6,000; ecotours.com)
---
13. Get 100,000 hits on YouTube—without a kitten
Let's presuppose you can't film in a celebrity's bedroom or a politician's broom closet. Your best shot, then, is filming anything that has a reasonable chance of getting you killed or dismembered. (See Alex Honnold free-soloing Half Dome, Loïc Jean-Albert flying a wing suit along the Swiss Alps, and any of a dozen mountain-bike crashes that have gone gold on the 'Tube.) Better yet, convince a friend to do the daredevilry while you shout encouragement from behind the lens. And, no, it doesn't matter what camera or editing software you use, as long as the stunt is really dangerous—or looks like it is.
---
14. Take two weeks off
Completely off. No phone. No computer. No watch.
---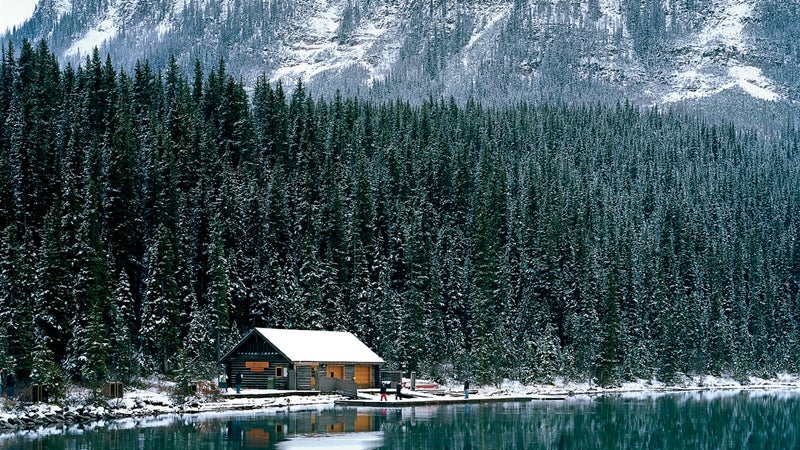 15. Build a cabin in the mountains
If you haven't yet zeroed in on a specific region, start by checking out United Country Real Estate (unitedcountry.com) or Rural Property (ruralproperty.net), which will give you a general lay of the land and direct you to local realtors. Now grab a Delorme Atlas and Gazetteer map and start driving and stopping and walking and driving… And don't forget about wintertime access or water sources. Then the cabin. Building one yourself requires at least six months, a garageful of tools, and serious skills. Hesitating? Increase your chances of success by taking a course at the Great Lakes School of Log Building (schooloflogbuilding.com). Or there's Shelter Kit (from $30 per square foot; shelter-kit.com), which sells spartan, sturdy, pre-cut cabins that can be assembled in as little as a week by two people with no special skills or equipment.
---
16. Have me a man cave
I dreamt of a basement or an attic or a plot in the backyard. I told her I didn't need windows or heating or A/C. (Electricity, and a small fridge for beer, would be nice, though, I added.) Sweetie, I said, it'll be the one place where I can stash muddy gear. Leave tools about. Spill things. Tinker. It will be good for both of us, don't you think? What I got was a cave … for my stuff: a corner of the garage and a large metal locker (which, after much discussion, I was allowed to cover with stickers). It's a start. —Michael Roberts
---
17. Trek in the Himalayas
The options are as overwhelming as the peaks. Allow us to simplify.
The Classic: Everest Base Camp. According to RMI guide Melissa Arnot, the first Western woman to summit Everest three times, "you won't find overcrowded trails (unless the yak trains are considered crowding). The Khumbu Valley contains some of the most unique culture of anywhere I've ever been. The trek, which can take up to three weeks, is moderately challenging. Fall is optimal for cool, crisp weather, but if you want to witness the summit stampede, go in spring, when most Everest expeditions start." Arnot guides the Base Camp trek for RMI ($4,500; rmiguides.com) and offers customized trips through her company, Infinity Expeditions (from $3,000; infinityexpeditions.com).
The New Trip: It's not complete, but the Great Himalaya Trail will stretch a total of 2,800 miles through China, Bhutan, Nepal, India, and Pakistan. The Nepal section alone covers more than 1,000 miles at altitudes from 7,800 to nearly 20,000 feet. The first company to guide commercial treks on the trail will be World Expeditions (starting in February 2011, from $3,600; worldexpeditions.com).
---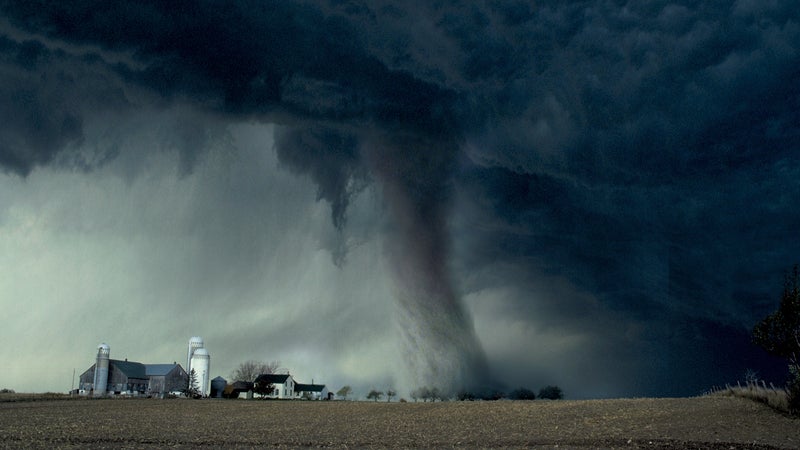 18. See a tornado
Silver Lining Tours (silverliningtours.com) and Tempest Tours (tempesttours.com), both based in Texas, offer multi-day storm-chasing expeditions during May and early June: peak funnel-cloud season on the Great Plains.
---
19. Win your age group in a race
Start small. A short mountain-bike race on your after-work loop, with only a few hardcore guys in your "division," is much more winnable than, say, the Leadville Trail 100. If you can't find something local at your level, look farther afield. Runners, check out runningintheusa.com. which lists some 13,000 races. If you're dead-set on winning a sanctioned marathon, head over to active.com, which, among other things, lists less popular exotic events, such as the Northwest Passage Marathon, on Nuna­vut's Somerset Island. This year's event had 13 runners—total.
---
20. Ski powder on some ridiculously fat skis.
---
21. Master a surprising cocktail
Unless you're entertaining freshmen, nobody's going to be dazzled by even the most accomplished mojito. And margaritas? Zzzz. So serve your guests a tasty foreign concoction undefiled by Americanization—like Peru's pisco sour, which we learned of from a friend who grew up surfing the frigid waves of his native Lima: In a shaker, combine 2 oz pisco brandy (we prefer the excellent Pisco 100; pisco100.com), 1 oz fresh lime juice, 1 oz simple syrup, 1 egg white (trust us), and a handful of ice; shake (vigorously!) for ten seconds; strain into a rocks glass; and garnish with a dash of Angostura bitters. Salud.
---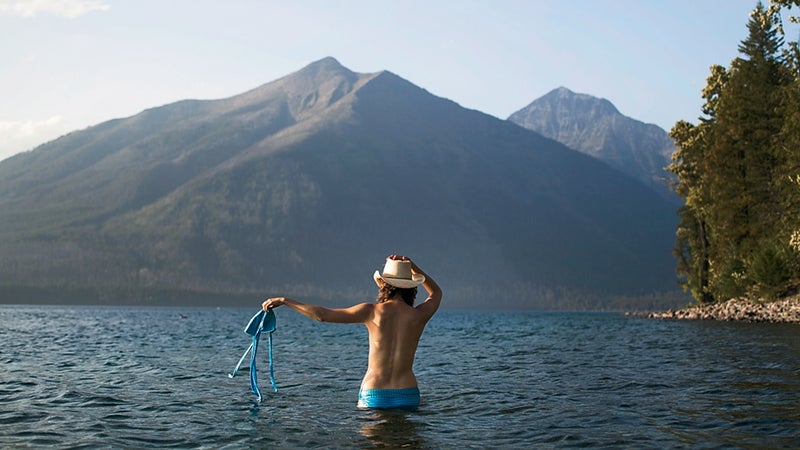 22. Swim naked
Somewhere you shouldn't. On a whim. With friends.
---
23. Coin a phrase
It'll stick if it serves a purpose. That's why "Talk to the hand" is still with us. Keep it concise, crisp, and encompassing. Don't slack on the delivery. 
Examples:
You're a mountain biker or skier and your issues are gravity and safety. You might lift a professorial finger and lecture, "Stay low, go slow."
You're tall and thin but want people to know you're tough. Slap LANKY BUT MACHO on a T-shirt—and wear it snug.
---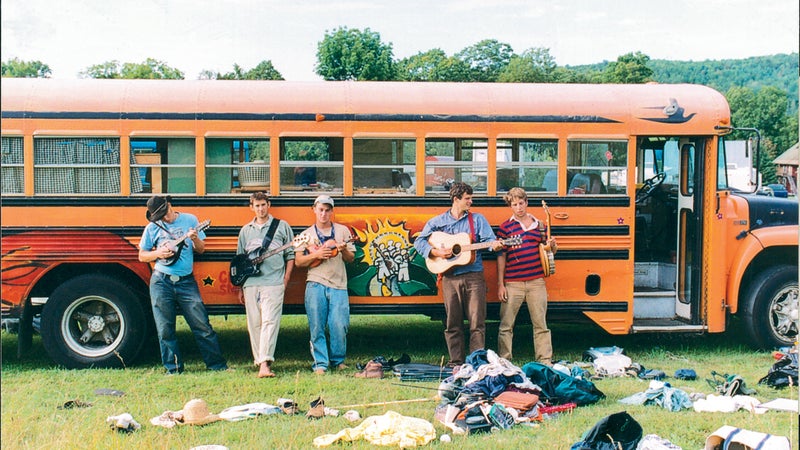 24. Join the circus
To acquire a tour bus, as a band, is to arrive. Ours was 36 feet long, 16 years old, and bright yellow, a 1987 Bluebird International school bus our bluegrass band bought for one dollar as part of our first professional contract, which came from a circus. And not just any circus. This was Circus Smirkus, a European-style, one-ring outfit run by former hippies in northern Vermont. There were six of us, college kids aged 20 to 21, and our job was to write and play bluegrass for 82 Wild West–themed shows, in 30 towns, over eight New England summer weeks, entertaining crowds of 800 screaming children and beaming parents. Our burden was our wardrobe: faux-rhinestone-covered wool shirts that hung heavy with sweat. Our reward: the bus. We gutted her and installed couches and a subwoofer, painted flames in the vicinity of the wheel wells, mounted a set of cow horns on the grille, and named her Bessie. The Astroturf we planned for the roof never came to fruition. On the dashboard, we kept a tally of the things we hit: six birds; five street signs; innumerable hedges; a mailbox in Newport, Rhode Island; and a town hall in Cape Cod. All summer, we dreamed of the magic words the circus director uttered whenever the tent came down: "Be in York, Maine, in three days." —Abe Streep
---
25. Learn to kayak
Paddling down a lonely stretch of whitewater grants you access to the places that most people don't think exist anymore—wild, untrammeled, off-limits. Start your education slowly. "The biggest mistake," says Peter Sturges, owner of California's Otter Bar Lodge Kayak School, "is letting your buddy convince you that you're good enough to go on the river the first day." Learn to roll in flatwater first. Then learn how to execute turns by carving your edge. Hook up with an experienced paddler when you do decide to tackle moving water, both for safety and smart pointers. Or go with Sturges himself. His weeklong courses on the Salmon River ($2,190; otterbar.com) have introduced thousands of newbie paddlers to the sport—all without the prospect of downing a PBR from a wet booty.
---
26. Watch the World Cup
Live. In Brazil. You have four years to plan. (fifa.com)
---
27. Become an expert hatchet thrower
You can throw any old ax, but a double-bladed beauty like Gränsfors Bruks's Throwing Axe ($242; gransfors.us) is the way to go, according to Joel McCarty, executive director of the Timber Framers Guild, which occasionally holds ax-throwing competitions. Next: "Get a big, heavy target, usually the butt of a log three feet or more in diameter—six inches thick at the minimum—on a stand or easel rugged enough to take repeated blows. Plywood targets last a couple of minutes at most. Stand approximately 20 feet from the target. Square up with a two-handed, overhead grip, starting with the handle almost vertical, ax head down. Throw that baby toward the target with your shoulders. Do not snap the wrists too much. The ideal trajectory is a gentle arc. The ax will rotate a time or two and take quite a bit of leverage to dislodge from the target—assuming you hit it."
---
28. Read right
Here's an exercise to try before your next journey: Pretend as though you're leaving one week earlier than you are. Get packed, scour guidebooks, pore over maps. Then unplug the computer and read a book about your destination cover to cover—without checking a single online review or blog. Because your eyes need a break from screens. Because it will inspire you. And, mostly, because the right book will bring you far closer to the place than Google Earth. A few starters: Mexico: The Log from the Sea of Cortez, John Steinbeck; the Alps: Solo Faces, James Salter; Patagonia: In Patagonia, Bruce Chatwin; Alaska: Coming into the Country, John McPhee; the Caribbean: Swimming in the Volcano, Bob Shacochis.
---
29. Get in the best shape of your life
Choose a plan and stick to it. (outsideonline.com/fitnesscenter)
---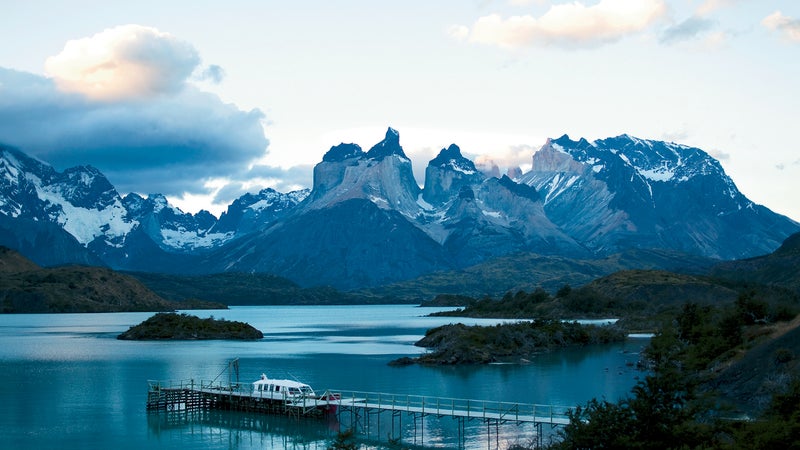 30. Trek Torres del Paine. Alone.
Approximately 130,000 turistas descend annually upon Torres del Paine, the Chilean national park centered on three 7,000-plus-foot granite spires. But most don't stray from the 47-mile circuit known as the W Route, which offers spectacular vistas of the Paine massif—and lookout points clogged with map and camera toters. The forgotten valleys—Valle del Silencio, Valle Bader, and Valle del Pingo—are three granite-wall-and-hanging-glacier-enclosed, wildflower-studded, boot-friendly areas. Trek them in shoulder season (September–October and March–April) and the only people you'll see will be diehard climbers on the Paine spires. Antares Patagonia Adventure, a local outfitter that guides for American companies like Mountain Madness, offers a nine-day trip that includes seven hours of strenuous daily trekking; two nights in climbers' camps; and a few nights of recovery at rustic refugios and classic lodges. (from $1,785; www.antarespatagonia.com).
---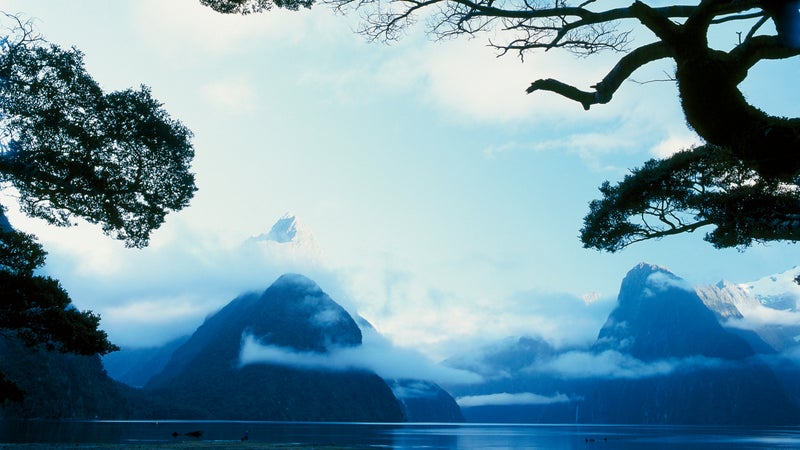 31. Go to New Zealand
This is what the earth looked like before we got here: strands of waterfalls, snowy peaks, surf-stringed coastline, and deep fjords. Kiwi-owned Active New Zealand will show you the country as the locals see it: in motion. Biking, sea kayaking, hiking, and drinking sauvignon blanc are just a handful of the options on the 14-day Rimu trip ($3,800 per person; activenewzea­land.com). Prefer to go on your own? Launch from Christchurch and head north around the South Island, stopping at Hapuku Lodge and Tree Houses (from $468; hapukulodge.com)—just wait until you see the view from the shower. Next, ride rainforest singletrack and farmland overlooking Golden Bay on Abel Tasman Mountain Biking's multisport trips (from $144; abeltasmanmountainbiking.co.nz). Down south, raft the Shotover with Queenstown Rafting (from $134; queenstownrafting.co.nz). Ask for the Maori guide (and old salt) "Chief." He'll make sure you don't disappear when the Class V Mother-in-Law rapid completely submerges you.
---
32. Ski-bum for a winter
To find out how, we went to the source, 20-year-veteran ski bum George Kuckly, of Telluride, Colorado, who said: "The big misperception is that working as a liftie is the ultimate ski-bum job. It's not. That just guarantees that you'll be working on every single powder day. What you want is a night job. I worked as a dishwasher for my first eight years. Bartending, waiting tables—that's another unrealistic situation. Those jobs are locked down by the locals. I drove the transportation bus at night. And don't think you're going to find a nice room for $300 a month. Try $1,000. I live in a three-bedroom, the last ski-bum house in town. It's basically nice winter camping. If you're fortunate, you can ski-bum in a lot of luxury. But at the end of the day, whether you have six zeroes at the end of your bank account or two, we're all on the mountain to get after the same thing. In Telluride, that makes us one big happy family."
---
33. Beat the train
The premise of the Iron Horse Bicycle Classic (ironhorsebicycleclassic.com) is gloriously simple. The 50-mile road race begins in Durango, Colorado, and—6,700 feet of climbing and two mountain passes later—ends in Silverton. The historic narrow-gauge train takes an average of three and a half hours to make the journey. All you have to do is beat it. If you're in pretty good shape, like my father-in-law and I were, it's a demanding but doable challenge. Both man and train leave downtown Durango at the same time, chugging along side by side as you head toward the hills. Your routes soon diverge, but the train keeps rolling in your head. You know the time you have to beat, the speed you have to average. So you downshift, get out of the saddle. A few minutes later, you look at your computer, recalculate, and stand up again. If you're like us, three hours into the race, with your thighs about to explode, you absorb the frantic energy in the air toward the top of the last climb. The math says you've still got a shot at beating the train. You bomb the last descent into Silverton faster than you normally would and blast down Greene Street with just minutes to spare. Who knew it could feel so good to beat a slow, stinky old train? —Sam Moulton
---
34. Wing it
Sebastian Junger has made a career out of winging it. In 1993, while trying to find someone to publish his eventual bestseller The Perfect Storm, he flew to Bosnia, where, with no experience and no credentials, he figured he'd make a go as a war reporter. Seven years later, having spent time in battle zones across the globe, he was in need of a refuge—a place where he could unwind back home. So he and fellow writer Scott Anderson decided to open their own bar, the Half King, on Manhattan's West Side. For his latest book, War, Junger embedded with a platoon of American soldiers in Afghani­stan for a total of five months, including several stints alongside photographer and cameraman Tim Hetherington. The two decided to shoot and self-finance a documentary film—a first for both of them. The result, Restrepo, which airs this November on the National Geographic Channel, won the Grand Jury Prize for documentaries at Sundance, in January. All of which is to say that Junger, now 48, is writing his own story. In "The Path of Most Resistance", Outside's Eric Hansen gathered some of the high points.
---
35. Lasso a steer
Roping's the easy part; it's what comes next that's hard. Before the surprise of a successful toss wears off, the rope needs to make three complete loops around your pommel. It's a quick wrapping motion, like beating pancake batter. If the bovine takes off before you're done, you're in for third-degree rope burns at a minimum and lost digits if you're really unlucky.
---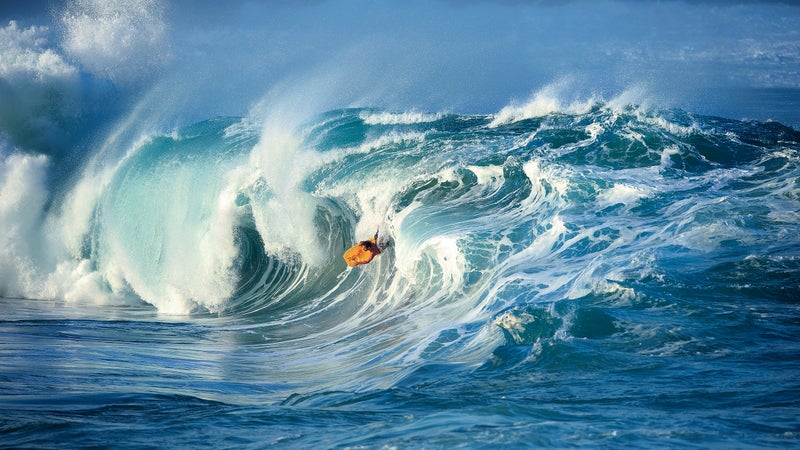 36. Get bent
When the North Shore's Waimea Bay breaks, usually only a few times each winter, surfers head to its outer reef, where waves can reach more than 20 feet. Which leaves the crushing beach break free for a handful of fearless boogie boarders. "They take off hoping to get barreled," says Carlsbad, California-based photographer Robert Beck, "and that maybe someone takes a photo of them. Then they just wait for the rinse cycle to end. Where that guy is going to land is no more than three feet deep. I don't know if you'd really call it 'riding the wave,' but you have to give him credit for something."
The Tools: Nikon D3, 400mm f/2.8 lens, ISO 200, f/4, 1/2,000 second.
---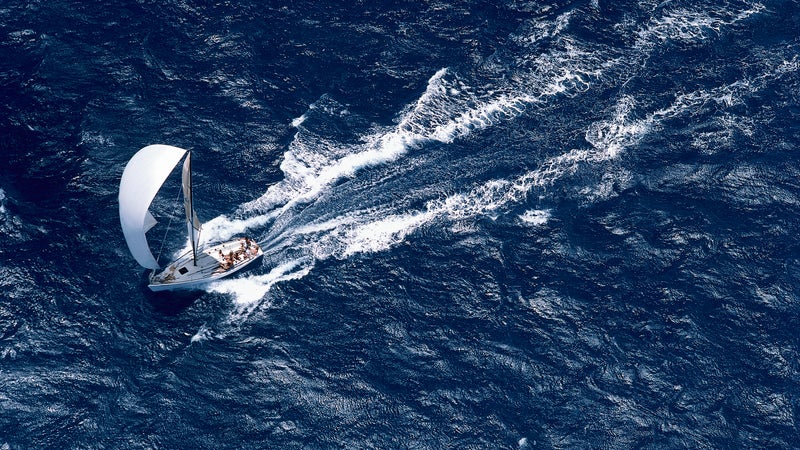 37. Sail Across an ocean
Make it the Pacific. From May to September, it's downwind all the way from California to Hawaii. It'll get warmer every day, phosphorescent plankton will light up the rolling seas at night, and the hula music keeps getting louder on the radio. Before you cash in the house to buy your own boat, go with some pros. Joining a crew isn't easy—it's every sailor's dream trip—but J World Sailing School offers up to six spots a year for either the Transpac (L.A.–Hawaii) or the Pacific Cup (San Francisco–Hawaii) on a Santa Cruz 50, a boat designed for offshore racing. You won't sleep much over the eight to ten days, but isn't that the point? (Approximately $10,000; sailing-jworld.com)
---
38. Travel the world on a teacher's salary
The world is reachable now, even on a budget. In the past year, on teachers' salaries, my wife and I have been to Alaska, Hawaii, Mexico, Australia, New Zealand, France, and England; the year before that, Egypt, Corsica, Italy, and New Zealand. We backpacked and cycled, but we also applied for residency in New Zealand so we could work there and stay longer. In Egypt, we were volunteers in a film re-creating an ancient voyage in the Red Sea. I taught for a summer in Florence. But our real find was a small sailboat in the Mediterranean. Every summer, for about $6,000, we buy a boat and sail for weeks along the coastline from France to Turkey, enjoying the islands, coves, and medieval walled ports. We're seeing the best for almost nothing, because in the end we sell the boat for about the same amount. We see places the landlubbers don't—and we're spared the crowded umbrellas and banana hammocks. —David Vann
---
39. Live abroad for a year
From longtime contributor Mark Jenkins, who moved his family to Salobreña, Spain, for a year: "It doesn't really matter where you go, to be honest. Just get out! Find out if your employer will let you work from abroad. Or many companies will give you leave without pay. Once you know where you're going, you need to do recon. Fly over and spend two weeks doing homework. Find the place you want to live and sign papers to rent it. You can do a house swap, but then you have far more limited options for where you're going. I know a lot of people who hate renting their home, but you don't really want to leave your house empty for a year. Think carefully about how to do your banking. You also have to figure out how you're going to get around. Are you going to have a car? Then you need an international driver's license and insurance. Always go light. You're encumbered by your possessions so often. Buy a pocket dictionary. People will be helpful if you smile and try."
---
40. Raise $2,500 for a cause
Sign up to participate in a race or noncompetitive athletic event (active.com). Any event requiring some degree of training and sacrifice will do.
Choose a cause that means something to you (networkforgood.org), Then do some research and select a specific project to fund.
Create an online donation site that provides details of your event and the specific project you're supporting (active.com/active­giving).
Send an e-mail solicitation and a link through Facebook and Twitter. Be sure said e-mail describes how much you'll be suffering for their money and specifies the project they'll be funding.
Watch the donations fly in. (If not, keep repeating step 4 and dial up the guilt with each successive plea: "So sorry to bother you again. I'm only sending this note to people who have for some reason NOT donated to my cause. Perhaps you didn't receive my first note?")
Train for the event (outsideonline.com/fitnesscenter). 
Complete the event.
Follow up and thank everyone who donated.
Bask in the warm glow.
---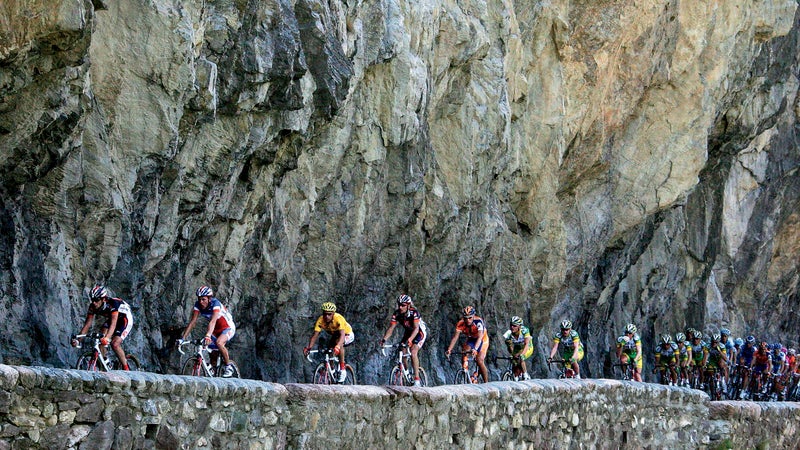 41. Ride l'Alpe d'Huez
It's the most famous climb in the world, the site of the Tour de France's first-ever mountaintop ending, and a stage finish almost every year since 1976. It's 8.7 miles long, with 21 hairpins, each named after a stage winner; an absolutely punishing average grade of 7.9 percent; and a total elevation gain of 3,641 feet.
Translation: It will crush you. But it doesn't necessarily have to cost you that much. Cycling Classics' self-guided five-day Oisans Valley Cycling tour, which also has a few other famous climbs (Galibier and Les Deux Alpes) on the itinerary, is just $785 (cyclingclassics.com).
---
42. Follow up
I saw it written up in a magazine when I was 16 and noted it in my journal: a farmhouse at the end of a lonely road in Provence with a tiny, Michelin-praised dining room. I wrote down the name, La Bastide de Moustiers (from $246; bastide-moustiers.com), and vowed that someday I'd take a beautiful woman there. Eighteen years later, I finally did. It was worth the wait—and the ridiculous tab. Our suite's bed was like a cloud; the hours-long fixed menu, cooked with herbs and vegetables from the garden and pigeon shot that day, kicked off with flutes of 1998 Krug Rosé, was a revelation. The next morning, my wife and I played pétanque out back with the chefs, then ambled around the medieval town and up into the breezy hills. The place was so seductive that I ditched plans to monkey up limestone walls at a famous sport-climbing hot spot nearby. Instead, I just sat in the sun rubbing my belly, picturing myself old and content and vacationing like this often. —Eric Hansen
---
43. Step on Antarctica
Until Virgin Galactic starts offering bargain fares on its space flights, the continent fondly referred to as "the Ice" is the closest we'll get to visiting another planet. More tour operators are voyaging south, but go with a responsible outfitter like Intrepid Travel. On its new ten-day Antarctic Peninsula trip, you'll make a two-day crossing from Argentina on the 100-passenger, icebreaker-class M/V Polar Star, spend three days on the continent, walking with penguins and watching whales from Zodiacs, and then catch the South Shetland Islands on the return (from $5,260; five trips from November to March; intrepidtravel.com). Wanna sweat a little? Try summiting Antarctica's highest peak, 16,067-foot Vinson Massif, with RMI mountain guide Dave Hahn. He's been up Everest 12 times, Vinson 27 (rmiguides.com).
---
44. Give something up
For a month. And preferably something you think you can't live without. Like dessert. TV. Coffee. Driving. Diet Coke. Meat. That wasn't so hard, now, was it? Next month, give up something else.
---
45. Learn a magic trick
For a time-tested campfire sleight of hand, you need to study with the master. For decades, Michael Ammar has been the go-to source for workaday magicians. His vintage 1980s how-to tapes, available on DVD, offer concise instruction, even if Ammar looks more accountant than magic man. The Exciting World of Magic features a classic card trick about an hour in called "Out of This World." At the very least, you'll be able to convince your kids you've got the power. (ammarmagic.com)
---
46. Go on a walking safari
Because anyone can watch a lion feast on a wildebeest carcass from the backseat of an open Land Rover. But witness these magnificent beasts on foot–allowed in just a few spots in Africa, including Botswana's Okavango Delta–and you'll fully appreciate the heart-thumping, primal threat our ancestors once lived with. Arrange a trip with Africa specialists Uncharted Outposts (unchartedoutposts.com), and be sure to request guide Ralph Bousfield in Botswana.
---
47. Volunteer after a disaster
But do your homework. Parachuting into a disaster zone like Haiti or New Orleans, with no specific skills or mission, will have less impact than texting $10 to the Red Cross. First, get some medical training beyond first aid and CPR (training.fema.gov). Then visit the World Volunteer Web (www.worldvolunteerweb.org), a UN-sponsored clearinghouse listing opportunities for boots-on-the-ground involvement. And then: Wait. Most regions hit hard by tragedy get plenty of aid in the first few months (Haiti right now) but desperately need help a few years removed from the tragedy (Sumatra or China's Sichuan province, for example).
---
48. Build a school in a foreign country
First, volunteer with an NGO or nonprofit in the country you want to help (guidestar.org is a good source). While there, plan to meet with local leaders to see what's really needed. "If locals are not brought in, often that's when you see schools left unattended, teachers that aren't getting paid, and projects that kind of disintegrate," says Shannon Galpin, president and COO of Mountain2Mountain (mountain2mountain.org), a Colorado-based nonprofit that builds schools in Afghanistan. Finding teachers is one of the biggest challenges. Try recruiting recent graduates from a local university. The last piece: fundraising. See item 40 for tips on this. Or, if you'd rather join an in-progress project, choose the region you're passionate about and scour the Internet.
---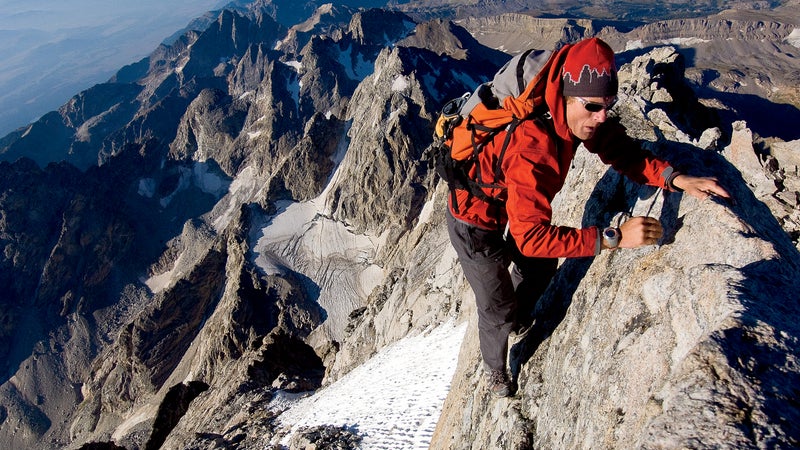 49. Climb the Grand Teton
You'll breathe hard. You'll be scared. It'll take two days. That's the appeal: This iconic, 13,770-foot fang of granite is tough and technical–but still a reasonable goal, even if you're a rock rookie. Especially if you join a trip with Exum Mountain Guides, the most elite mountain-guiding service in North America. They'll make you prove you're up to it with two days of classes–or, if you're relatively experienced, a one-day "check-out" climb. The ascent itself begins with a seven-mile approach to Exum's gear-stocked hut, on the lower saddle of the Grand Teton. Your team will rise before dawn the next morning to begin a series of roped-up pitches that are moderately difficult (from 5.4 to 5.7) and stunningly exposed. Chances are you'll tag the summit before noon and savor some 360-degree views over Wyoming and Idaho, then it's down, down, down to Exum HQ and the best beer of your life. (From $775; exumguides.com)
---
50. Learn an instrument
Start with the guitar. It's easy. Lyle Lovett, Bruce Springsteen, and Bob Dylan don't need any more than three chords; neither do you. Start with G, C, and D. Learn to play them without a pick. (It's dark and you're drunk; you'll lose it.) Don't be too obscure—people need to sing along—but don't sing "Free Fallin', " either. Learn a Sam Cooke song. And remember to use your voice. Think it sucks? So does Neil Young's. Have a sip of whiskey and let 'er rip. —A.S.
---
51. Never stop
"The weightlessness you get with skiing is really intoxicating," says Klaus Obermeyer, the 90-year-old Bavarian founder of Obermeyer ski apparel. He became hooked on skiing in his alpine village at the age of three, using boards made out of orange crates. Since moving to Aspen in 1947, Obermeyer has missed only a handful of days on snow. "The days you miss don't come back," he says. Until recently, he liked to rip down black diamonds skiing the same speed as his age—yes, at 85, he was clocked going 85 miles per hour. But these days, Obermeyer sneaks out of his office to carve graceful turns: "They're fast and sweet and smooth and wonderful," he says, which is a lot like his view on life: "Love whatever you do, because love gives you positive energy. And embrace the wonderful gift of your body. I'm 90 and still building muscles." —Stephanie Pearson