Outside One Hundred
What's to love in 2006? How about 100 of the most newsworthy athletes, products, gadgets, bold ideas, and badass feats? From Lance's remarkable retirement (you try raising $500,000 for charity in one night) to a cell phone that logs your training run (and tells you where to turn) to a 33-item gift guide (check out Oakley's Bluetooth shades), here ar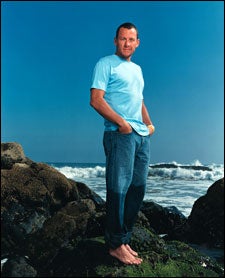 Heading out the door? Read this article on the new Outside+ app available now on iOS devices for members! Download the app.

1: Lance Armstrong: the world's busiest retiree

Lance Armstrong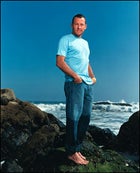 Lance Armstrong in Malibu, California, August 2006

2-12: Including the two-second tent, guerrilla gardening, and Ned "the Lung" Overend


13-16: Slick Stocking Stuffers


17-33: Including Bikes 4 Kids, the Vacation to Hell, and organic beer


34-48: A surfboard auction, plus more holiday gift ideas


49-58: Patagonia's flagship surf shop, nordic skier Andy Newell, and SRAM


59: Corn Fed: The path to sustainable energy goes through Reynolds, Indiana


60-74: Including Xylon bikes, Jay-Z, and Terra Plana footwear


78-90: The Jacksons have it, the 100-mile diet, and the Devil's Thumb Ranch


91-100: The Happy Planet Index, the world's highest BASE jump, and Fishing Around the Globe

2-12
Suunto t4 heart-rate monitor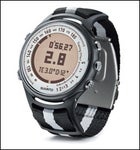 Suunto t4 heart-rate monitor

2)
Fire your coach. *Suunto's t4 heart-rate monitor measures the effectiveness of your workout, showing how much aerobic benefit you're getting. $199; suuntousa.com

3)
Get instant shelter for two with the *2-Second Tent. $69; decathlontent.com

4-6)
The sum is greater than the parts (which are pretty damn good to begin with) when you collect all three of these surf epics: Kelly Slater rides big waves in Barbados in Taylor Steele's limited-edition film-and-book box set,
*Sipping Jetstreams
. $120; studio411.com. Andy Irons gets filmed in South Africa by snow-turned-surf-masters Teton Gravity Research in
*Shack Therapy
. $25; tetongravity.com. The Malloy brothers take a biofueled road trip to Mexico in Jeff Johnson's book
*Bend to Baja
. $30; bendtobaja.com

7)
Endless summer, circa 2007: Liz Clark, 26, is making all previous surf trips look like warm-ups. She's sailing and surfing her way around the world—Costa Rica last fall, Tahiti this spring—aboard her 40-foot boat, Swell. Ending date TBD.

8)
GUERRILLA GARDENING
Can urban vandals make the world a better place?

The rain fell all day, and the soil, I couldn't help thinking, would be perfect. Everything was set. Spades and headlamps and cheap but hardy species of plants—and my team of renegade green thumbs—had been assembled. That night we would put Chicago on the guerrilla-gardening map. // Guerrilla Gardening started two years ago when Richard Reynolds, 29, surreptitiously spruced up the "wastelands" around his London apartment. He soon staged more ambitious raids, and, Brits being Brits, people joined up. It grew like tansy ragwort in spring. By the time I signed up for my free membership, which gets me sporadic e-newsletters, instructions for making a Seed Bomb, and invitations to picnics in the UK, there were well over a thousand members worldwide. And the home page promoted an audaciously deviant goal: to beautify 100 public places across four continents in 2006. // I determined to make Chicago one of them. My wife and I found just the spot: A forsaken table-size planter in front of a convalescent home. At 9:40 p.m. my team swooped in. Thirty minutes later we had planted four sprawling juniper bushes, a flowering potentilla, and half a dozen other perennials that, if their tags didn't lie, could withstand temperatures as low as 40 below. Despite the fact that we were, technically speaking, vandalizing, no one paid us much mind. Buoyed by our success, we talked about doing something bigger and bolder—like carpet-bombing a downtown median with daylilies. guerrillagardening.org
—Sam Moulton

9)
He's inspiring and demoralizing all at once: At August's grueling Mount Washington Hillclimb, 51-year-old Mountain Bike Hall of Famer Ned "the Lung" Overend bested all but one—Tyler Hamilton, who's, um, suspect.

10)
Indoor rowing classes. Don't believe us? Just try to get a spot at Sports Club/LA's Indo-Row session.
NOT ON OUR LIST: Testosterone patches

11)
Survivor of the Year: dead-then-alive Everest climber Lincoln Hall.

12)
Bad news: Buildings generate almost half of all greenhouse-gas emissions nationwide. Good news: In June, the U.S. Conference of Mayors endorsed Architecture 2030, a plan to convert all buildings to carbon neutral by that year.
13-16
SLICK STOCKING STUFFERS

13)
Traveling light? Strap on Freestyle's Lockdown, with a couple C-notes tucked in the hidden back-side compartment. $150; freestyleusa.com

14)
The best way to tune in to the killer offerings from XM, like DJ Bob Dylan's Theme Time Radio Hour? Digitally record up to 50 hours of it as MP3's with Samsung's portable Helix receiver. $400; xmradio.com

15)
Multitasking we respect: You can have your tunes and take calls with Oakley's Bluetooth-enabled O Rokr shades. $249; oakley.com

16)
Turn your cell phone into the ultimate training tool. AllSport GPS—available on select Motorola, LG, Samsung, and Sanyo models—records data like distance, pace, and elevation change, maps your route, and stores it all on the phone or in a Web-based training log. From $7 per month; allsportgps.com
17-33
Snow Angel Cashmere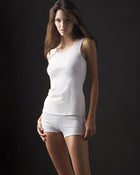 Snow Angel Cashmere

17)
The numbers on Michelle Parker: 19 years old, four ski flicks, 720's over 85-foot jumps. She's one freeskier to watch this winter.

18)
Trans-fat-free Oreos!

19)
Best charity stunt: Unheralded do-gooder and Mississippi native Sam Thompson ran 50 marathons in 50 days in 50 states last summer to raise awareness for the still-Katrina-ravaged Gulf Coast.

20)
Anheuser-Busch entered the organic-beer fray this year with Wild Hop Lager. We like what that says about the trend, but for taste we recommend Butte Creek Organic IPA. buttecreek.com

21-22)
No Prius in the garage? No problem. In San Francisco and New York, you can now flag a hybrid taxi. In L.A. and Hawaii, rent a car that burns 100 percent recycled vegetable oil (bio-beetle.com).

23)
Immersion Research has invented an all-new category of adventure travel with its Vacation to Hell contest. The prize? A free kayak trip to an uncharted mystery river. In August, the winners—and location, Peru's Río Huallaga—were announced. The hell begins in July 2007.

24-27)
Free Riding
Cool 2006 trend: giving bikes to the young and needy. Our favorite programs:
Bikes 4 Kids: With the help of sponsors such as Costco and MassMutual, this Salt Lake City–based nonprofit recently provided 1,000 kids with new Huffy bikes, helmets, and locks. bikes4kidsutah.org // Project Rwanda: Can bikes help save this war-torn country? "There are 500,000 coffee farmers in Rwanda, and the most efficient way for them to get coffee cherries from the field to washing stations is with bicycles," says Gary Boulanger, who launched the Woodside, California–based program with mountain-bike pioneer Tom Ritchey. Through microloans, Project Rwanda provides farmers with Ritchey-designed bikes that can transport 300-pound loads. projectrwanda.org // Trips for Kids: It's not a new program, but how's this for a milestone? Through its 48 chapters, Trips for Kids took 5,000 inner-city children mountain-biking and road-riding last year. "We provide them with all the equipment. All they have to do is come dressed to ride," says Marilyn Price, founder of the Bay Area nonprofit, which also provides kids with used bikes after they learn how to wrench on them. tripsforkids.org // Wheels 4 Life: As a globe-trotting pro mountain biker, Hans Rey has seen firsthand how a bicycle can change—or even save—a life. "Bikes are used as an essential tool in the Third World instead of as a toy," he says. Rey runs the small program himself, from his Southern California base, with little overhead: He simply buys bikes in-country to support the local economy, then gives them away on the spot. To date he's made donations in Ghana, South Africa, Tanzania, Madagascar, the Philippines, Rwanda, Mexico, and India. wheels4life.org
—Andrew Vontz

28)
Goodbye, tour guide; hello, Google Vision. The handheld device, announced this summer (but still in development), uses GPS and image-recognition technology to Google landmarks. Simply point it at the Eiffel Tower, say, and it does the rest.

29-30)
Where have they been hiding? Last year scientists discovered cat-size red pandas and jumping "yeti" mice near Mount Everest.

31)
Put adventure under the tree with a *Cloud 9 Living gift card. Launched nationwide in September, the company offers everything from driving a dog sled ($75) to diving with great whites ($100,000, private plane, yacht, and nine friends included). cloud9living.com
NOT ON OUR LIST: NORDIC WALKING

32)
Two thumbs up! Not long after Jean-Michel Cousteau screened his documentary series Voyage to Kure for President Bush, the White House announced the creation of the nearly 140,000-square-mile, 7,000-species Northwestern Hawaiian Islands Marine National Monument.

33)
Finally, a wicking base layer we can embrace. Get her luxurious *Angel Cashmere, from Snow Angel, and find out why. snow-angel.com
34-48
Timberland shoes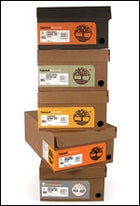 Timberland

34)
*WAR BOUNTY // If this surfboard looks familiar, it's because it belongs to Colonel Kilgore (Robert Duvall), from Apocalypse Now. Well, not this board. Bobby had the original, which was made by legendary waterman Reynolds "Renny" Yater, now 74. The Santa Barbara–based shaper recently crafted a limited reissue of the single-fin nine-footer (heavy but rideable, he says). // Yater made 90 boards, all snatched up by collectors—except for this one. It will be auctioned off this fall, with proceeds benefiting an Outward Bound program for veterans battling post-traumatic stress disorder. Fittingly, the program was created by retired Green Beret colonel Robert Rheault, whose military exploits in part inspired the film's Colonel Kurtz. To stoke the bidding, the board is signed by Duvall and Martin Sheen (Captain Willard). More info: outsideonline.com/surfboard
—Keith Hamm

35-36)
Two of *Icebreaker's classy merino-wool jackets (Coastal Escape and Jetter) are now windproof, too. $269, $249; icebreaker.com

37-39)
Burton's winter trifecta: Ride a *Series 13 custom board, personalized with topsheet graphic, sidewall color, base message, and more ($800–$1,300). Zip into the satin-lined *Après Jacket for park-to-penthouse style ($260). Soak in the *Après Pants, which pair waterproof cargo pants with hot-tub-ready plaid boardshorts ($180). burton.com

40)
Shaun White, 20, nabbed Olympic gold in the snowboard halfpipe at Turin, swept all five U.S. Grand Prix snowboard comps, and won the skateboard vert at this summer's Dew Action Sports Tour—all without a whiff of Bode-style baditude.

41)
Foot Fetishh
You can learn a lot about a man from his shoes. Usually.

In the spring, I was wearing my four-year-old pair of Blundstone boots at a joint on Manhattan's Lower East Side. The worn-supple black leather was laced with battle scars. A few days earlier, I'd snugged them into gaiters and stomped through snowdrifts in the Rockies. A few days later, I would sit in a chair in Grand Central and have them shined back to life before meeting with some corporate types. // My friend Drew wore his Blundstones on a six-week trip across Eastern Europe, where he trekked through the Carpathian Mountains and suffered spilled Czechvars in dingy pubs. That was six years ago; currently, he's wearing the same pair on vacation in the Scottish Highlands. // Then there's my friend Josiah, who destroys everything he owns. Looking at the pulverized shoes he discards after a single season, you'd think he'd attacked them with power tools. His first Blundstones endured an astonishing three years, and he keeps them in the closet still, like a trophy. // I've worn mine with jeans, a suit, and boardshorts (OK, the latter was a stretch); on bikes, horses, and basketball courts. I've never owned a more faithful thing. And yet here I am cheating. Why? Because this fall, the company introduced the *Blundstone 550, a boot with a soft leather liner that, as promised, has molded to fit my feet even better than my first pair. And because the 550 has a bouncy rubber-and-plastic sole that makes my heels feel caffeinated. But mostly it's because I wanted a pair in brown. $160; blundstoneusa.com
—Michael Roberts

42)
Tune in and drop in with *Billabong's SoundWave, the world's first MP3-equipped wetsuit. $499; billabong.com

43-44)
Americans are back on the marathon world stage. In April, Deena Kastor won the London Marathon in an American record 2:19:36. And at Boston the same month, the scrappy Hansons-Brooks distance team from Michigan put six of its male runners in the top 20, led by Brian Sell, who finished fourth.

45)
First ethanol, now socks. Corn is the green ingredient in new eco–performance fabric Ingeo. Look for it in apparel and, yes, *Teko socks. $14; tekosocks.com

46)
Air taxi, anyone? Eclipse Aviation earned FAA certification in September for its $1.5 million six-seat jet, the EA500.
NOT ON OUR LIST: DEAN POTTER

47)
In June, new Secretary of the Interior Dirk Kempthorne announced that from now on, protecting resources in America's national parks will trump using them. Nice change.

48)
Full disclosure: With this fall's introduction of "nutritional labels" on footwear, Timberland reveals the precise environmental impact of a shoe's production.
49-58
Westcomb iRebel Hoodie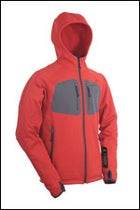 Westcomb iRebel Hoodie
Malloy brothers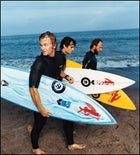 The Malloy brothers in Ventura, California, in September

49)
It's OK to give a damn. Check out Good magazine. goodmagazine.com

50)
Back to basics: To save fuel, German shipping company Beluga Group announced the 2007 launch of its sail-assisted freighter.

51-53)
By playing a key role in the June opening of Patagonia's flagship surf shop in Cardiff-by-the-Sea, California, as well as in every step of product development, the Malloy brothers—Chris, Dan, and Keith—aim to inject some soul back into their sport, not sell it. Don't bet against them.

54)
Mount St. Helens, reopened to climbing.

55)
In March, skinny-ski star Andy Newell became the first American in 23 years to bring home a World Cup medal in nordic skiing.

56)
Best rich-guy pissing match: After Warren Buffet joined Bill Gates in donating a fortune to charity, Richard Branson pledged $3 billion to combat global warming.

57)
*Westcomb's iRebel Hoodie combines one of the best all-purpose fabrics (Polartec Wind Pro with HardFace) with sleekly integrated iPod controls on the wrist. The wind never sounded so good. $295; westcomb.com

58)
Metal Heads
Got a gear-obsessed rider on your list? The object of desire isn't a bike.

Cyclists don't own bikes. They own intricate assemblages of carefully selected components—wheels, cables, stems, and cranks, to name just a few. And none gets more attention than the drivetrain. Tell a fellow cyclist that you've got better handlebars than he does and you face an earnest discussion about tensile strength and bolt patterns. Tell him that Shimano Dura-Ace outperforms Campagnolo Record and, well, them's fightin' words. Shimano vs. Campy has been the shaved-leg version of red state–blue state for years. // Then, like a Green-party candidate with a legitimate shot at making a difference, SRAM came along this past spring and dropped a third option on the cycling world. Initially, no one even cared how it would perform; they were just thrilled to have one more thing to obsess about. Difficult to pronounce. Expensive. Exotic. Technical. Perfect. // For the record, it's sram, not shram. The high-end *Force road group comes in at around $1,700 and includes parts made of carbon and magnesium. And behind all the geekspeak is a revolutionary shift mechanism that's simpler and lighter than anything else out there. After spending a couple of months on a Force-equipped bike (there will also be an entry-level Rival group), I can safely say, Ohmygodohmygodohmygod. Better or worse? That's hardly the point (a little of both, actually). What's important is that it's different, which means bike nerds have something else to tinker with, argue about, and spend money on. And, really, that's all most of us want. sram.com —John Bradley
59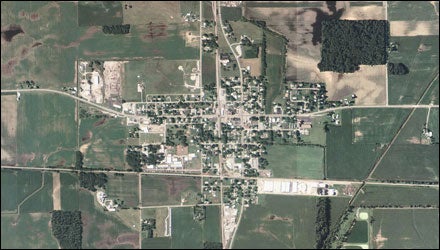 59)
Corn Fed
The path to sustainable energy goes through Reynolds, Indiana

Ask hog farmer Roger Wiese if he's an environmentalist and he'll reply in a tone that suggests the question itself is ridiculous. But ask him what he thinks about the plan to power his town with alternative fuels and he grows reflective.
"There's only so long we can afford to keep using foreign oil," he says. "Sooner or later we're going to have to figure something else out."
Wiese's hometown, rechristened BioTown, USA, is now moving into phase two of its three-stage plan for energy self-sufficiency. Ultimately, the goal is to meet all the town's energy needs—including electricity, heating, and transportation—through sustainable sources. So far, the accomplishments are modest: The town's gas station has ethanol and biodiesel pumps, and more than a quarter of its 550 residents are driving flex-fuel vehicles.
But in November, construction crews plan to break ground on a $7.5 million power plant that will convert animal waste, cornstalks, municipal sewage, and other biomass into 2.5 megawatts of power at peak output (the town uses 1.9 megawatts with air conditioners blasting). The plant will work in three ways: gasification, a process that cooks organic waste into biogas; anaerobic digestion, which uses microbes to transform feces into methane; and fast pyrolysis, a heating process that turns biomass into oil.
All this is fascinating for its eco- and techy coolness. But what's really significant here is the fact that BioTown, USA, isn't on a commune in Vermont or a campus in Northern California. BioTown, a.k.a. Reynolds, is in the solidly red state of Indiana. And in a nation full of towns like Reynolds, this may be what matters most.
Christine Dahlenburg knows just about everyone in Reynolds: She's the town photographer and her family has lived there a century. She says people have expressed cautious enthusiasm ever since Governor Mitch Daniels announced the town would be a testing ground for alternative energy (with much of the funding coming from the private sector). She herself has a new corn-burning furnace in her studio—one of several her brother, Chad, has sold to town residents. Chad Dahlenburg is also one of the people responsible for putting up the U.S. armed-forces flags on the town's street corners. He says the projects are similar. And if you think about it, there's a natural progression from patriotism to local energy.
Of course, experimenting with feces-based power is not without drawbacks. "The kids have started calling us Turd Town," says Christine. And then there's the question of whether this alternative energy will be the right alternative: These days it takes a lot of fossil fuel to grow corn. But that's not the point. In pioneering sustainable energy, the residents of Reynolds are simply doing what comes naturally: rolling up their sleeves and going to work.
60-74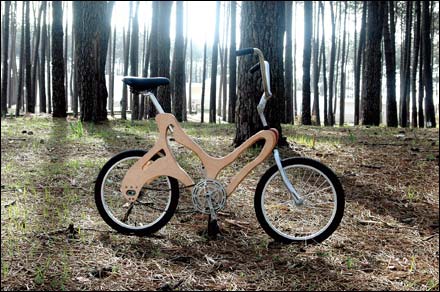 Terra Plana shoes

Terra Plana

60)
*AGAINST THE GRAIN // Carbon fiber, titanium, magnesium . . . wood? Last year, four Lisbon, Portugal–based designers launched an experimental project to build a wooden bike that would ride like a modern machine. The result? Xylon Bikes, part art project, part retro cruiser, all cool. The handcrafted frames are made with aeronautical-grade plywood and seasoned hardwoods, chosen for both aesthetic value and performance characteristics, like flex. The bikes are made fully functional—and smooth-riding—with stainless-steel and aluminum components. So far, Xylon has rolled out four models, including the organic-looking Sinergia (pictured). With its swooping frame, smooth arcs, and 20-inch wheels, the Sinergia is perfect for anyone with a small storage closet and a big sense of style. From $2,660; xylonbikes.com
—Kevin Kennedy

61)
Jay-Z now favors the non-bubbly. Battling the fact that 1.1 billion people lack safe drinking water, the rapper plans to install 1,000 PlayPumps—kid-friendly pumps—in Africa during his fall tour. The Diary of Jay-Z: Water for Life airs November 24 on MTV.

62)
Sportsmanship lives! Norwegian ski coach Bjoernar Haakensmoen handed Canadian nordic skier Sara Renner a pole after hers snapped during an Olympic sprint in Turin. Renner went on to win a silver, and Canadian fans thanked Haakensmoen with 7,400 cans of maple syrup.

63)
Emi, one of ten endangered Sumatran rhinos in captivity, is expecting. The species-critical calf is due in spring, at the Cincinnati Zoo.

64-66)
Salute This
With a trio of projects, military men show they have more than spine

You'd think risking their lives would be challenging enough, but this year saw a veritable army of active-duty and retired soldiers going even further. // "As a civilian, there is no way I would have ever been able to reach the regions I did in Laos," says Lieutenant Andrew Baldwin, a 29-year-old Navy doctor who served a monthlong tour in Southeast Asia last spring as the surgeon for a team of 50 military personnel attempting to find the remains of Vietnam War POWs and MIAs. In addition to doctoring his own unit, Baldwin helicoptered and trekked into remote villages, treating more than 600 Laotians stricken with everything from lice to liver flukes. // Three years and 11 surgeries after suffering multiple gunshot wounds during heavy ground fire in Afghanistan, former U.S. Air Force pararescuer Craig Fitzgerald, 29, and fellow pararescuer David Wilcoxen, 27, set out on July 16 from Mount Katahdin, Maine, on a 2,175-mile through-hike of the Appalachian Trail. Their mission: to raise $100,000 for the Coalition to Salute America's Heroes, a nonpartisan organization that assists disabled veterans when they return from war. As of late September, the pair had crossed into Virginia and raised $25,000 (trailtorecovery.org). // Two Air Force pilots have a loftier ambition: to climb the highest peak on each continent to raise money for the Special Operations Warrior Foundation (specialops.org), which provides college scholarships and educational counseling to kids of Special Ops personnel killed while on duty. So far, the Seven Summits chasers have tagged Africa's 19,340-foot Kilimanjaro and Europe's 18,510-foot Mount Elbrus and raised more than $10,000. In July, Special Ops agent Dan Schilling raised $20,000 for the foundation and set a world record by BASE-jumping off Twin Falls, Idaho's Perrine Memorial Bridge 201 times in 24 hours. —Stephanie Pearson

67)
Proof that carbon offsets achieved critical mass this year? Carbon-neutral weddings are in vogue, and you can offset a cross-country flight ($10) as easily as a car ($50). The money supports renewable power, tree planting, and more. terrapass.com

68)
There's more to life than first descents. This year, kayaker Willie Kern, 34, established a nonprofit, FLOW, to help develop sustainable river tourism in Yunnan, China.

69)
For the 28-year-old kid on your list: *Vurtego's Pro pogo stick uses a compressed-air shock to produce SUV-jumping sproings. $349; vurtego.com

70)
Tissue engineering. Google it if you blow your knee.

71)
Exploration's dead, you say? Go visit Peru's Gocta Falls, first filmed by outsiders last spring, and accessible to visitors next year. If the reported height of 2,529 feet is accurate, it's among the world's highest waterfalls.

72
) It took Texas's other cycling Armstrong—32-year-old reigning Ultraman World Champion triathlete Shanna (no relation to Lance)—11 days and 22 hours to become the 2006 Race Across America's only solo woman finisher.

73)
On July 2, Freddy Markham wedged himself into his aerodynamic recumbent bike, Easy Racer, and pedaled 53.43 miles in one hour, a new world record.

74)
Eco-stylish *Terra Plana footwear is made from recycled materials such as coffee bags and leather car-seat scraps. terraplana.com
75-77
*TOYS!

75)
Scaring swimmers hasn't been this much fun since Jaws. Thanks to a jointed design, the two-foot Swimways Cyborg R/C Shark swims with lifelike motion and can dive to a depth of nine feet. Swim alongside with the waterproof remote. $100; hammacher.com

76)
It's tough to improve on the good ol' Frisbee, but the Zoom-O does just that. The pizza-size disc has a soft outer edge and a stretchy interior made of swimsuit fabric for easy catches, and its flight is smooth and true. $15; zoom-o.com

77)
Powder on the brain but nowhere to ride? Play Stoked Rider: Alaska Alien. The freeriding video game (Windows only) takes you heli-boarding in deep Alaskan fresh. $25; stokedrider.com
78-90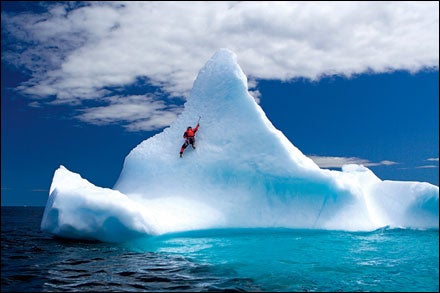 Bern helmet

Bern

78-80)
With a triple-podium display at September's World Cup, the Jacksons made it clear why they're the first family of kayaking. Results: dad Eric (first, men's open pro); 16-year-old daughter Emily (second, women's pro); and 12-year-old son Dane (second, junior men).
NOT ON OUR LIST: LEFT AND RIGHT SOCKS

81)
Score one for kids' health: In May, beverage distributors agreed to remove soda from public schools.

82)
Earning his turns: Chris Davenport, 35, climbed and skied 45 of Colorado's fourteeners from January to May in his bid to become the undisputed first schusser to nail all 54 in a calendar year. If winter snow complies, he'll attempt to knock off the balance before December 31.

83)
One-upping his own first ascents in Labrador's Iceberg Alley in 2005, Canadian adventurer Will Gadd, 39, won the U.S. National Paragliding Championships, then, in January, climbed Alberta's Steel Koan, arguably the hardest mixed route in the world.

84)
Martin Stepanek, 29, of the Czech National Freediving Team, plunged 354 feet off the Cayman Islands, a new world record.

85)
The greenest power yet: This year, energy producer NRG began harvesting algae to convert industrial emissions into biodiesel. It could produce up to 250 times the energy of soybeans per acre.

86)
The 100-Mile Diet
Save the world! Eat fresh eggs!

With most grocery-store food traveling at least 1,500 miles from field to plate, it's no wonder that eating locally has become a catchphrase of our times. It reduces the use of fossil fuels and pesticides, encourages more humane treatment of animals, and supports small-scale economies. But just how local is local? In March 2005, Alisa Smith, 35, and James MacKinnon, 36, decided to try to survive for a year on only those items found within a 100-mile radius of their Vancouver apartment. They quickly discovered that while greens and fruit are plentiful in coastal B.C., certain staples—like wheat—aren't. After several desperate months (and 15 lost pounds between them), they temporarily eased their rules to include locally milled flour made from Saskatchewan grain. Despite such challenges, the 100-mile diet proved diverse and delicious, thanks to eggs from local chickens, fresh apple cider from the Cowichan Valley, and shellfish from the Strait of Georgia. // These days, MacKinnon and Smith are still eating 90 percent locally; their Web site (100milediet.org) has inspired thousands of converts, including 250 residents of Powell River, B.C., who hatched their own 50-mile variation; and a book, Plenty, is due in March. Yet the pair is far from preachy. "We're not suggesting that every person on earth eat 100 percent locally all the time," says MacKinnon, adding that simply switching from orange to apple juice can have benefits. "Unlike so many environmental campaigns out there, this one is really pleasurable." —Arnie Cooper

87)
Fat tires get national-park invite: This summer, the International Mountain Bicycling Association helped broker a timeshare trail in Tennessee's Big South Fork National River and Recreation Area.

88)
Sustainable luxury? Oh yeah. Devil's Thumb Ranch, a 4,000-acre Colorado resort, features geothermal heating, low-emissions chimneys, and an organic menu with free-range antelope steaks. devilsthumbranch.com

89)
Technology for a hard world: *SanDisk's crushproof Cruzer Titanium 2GB memory stick. $110; sandisk.com

90)
Wear one helmet for snow, skate, and bike and you're bound to risk frostbite, heat exhaustion, or ridicule. Enter the revolutionary *Bern multisport helmet, with an interchangeable liner, temperature gauge, and integrated headphones for all your melon-smashing activities. $120; bernunlimited.com
91-100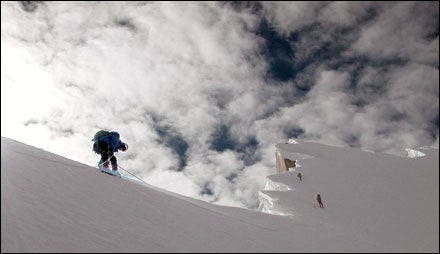 91)
CloudSat—a satellite that's 1,000 times more sensitive than current weather radar—went into orbit last spring, ushering in a new era of accurate forecasting. Should come in handy on summit day.

92)
No one saw you huck that 40-footer? Get proof with *GoPro's Digital Hero Cam. The wrist-mounted unit stores up to 360 images or 32 ten-second video clips. $80; goprocamera.com

93)
Move over, GDP; make way for HPI. The Happy Planet Index ranks nations by happiness, life expectancy, and ecological footprint. Out of 178 countries on this year's inaugural list, the U.S. ranked 150th. First place went to the South Pacific's Vanuatu. But who wouldn't be happy there? happyplanetindex.org

94)
In April, the Australian husband-and-wife team of Glenn Singleman and Heather Swan hurled themselves off India's 21,850-foot Meru Peak for the world's highest BASE jump.

95)
Who says the movie biz has no soul? In 2006, eBay-cofounder-turned-media-mogul Jeff Skoll, through his film company Participant Productions, bankrolled both An Inconvenient Truth and Fast Food Nation.
NOT ON OUR LIST: YOGA "GURUS"

96)
You lookin' at me? Australia's hopping herbivore has a badass ancestor. This summer, Queensland paleontologists discovered new fossil evidence of 10-to-20-million-year-old killer kangaroo species—fanged carnivores that terrorized ancient bandicoots.

97)
*Wooden skis that rip. lightningboards.com

98)
Rod trip: On his 75,000-mile Fishing Around the Globe journey—which started in Alaska last summer—Dan Cook plans to cast at all the world's premier fishing holes. Plus every creek and pond in between.

99)
Make a statement when you travel with Tokyo-based *Hideo Wakamatsu's Easel carry-on. The ABS plastic wheelie is outfitted with a Japanese print (included) or custom art (BYO). $209; hideostore.com

100)
Making it look easy: Dr. Edgar Wayburn, five-time Sierra Club president, is credited with protecting 100 million acres of wilderness and doubling the size of the national-park system. Oh, and in September, he celebrated his 100th birthday.
Contributors: Katie Arnold, Aimee Berg, Charles Bethea, Lora Bodmer, Kevin Kennedy, Dennis Lewon, Megan Michelson, Jeremy Spencer, Tom Tiberio, Roy Wallack, Laurel Wamsley, Tess Weaver, Lindsay Yaw