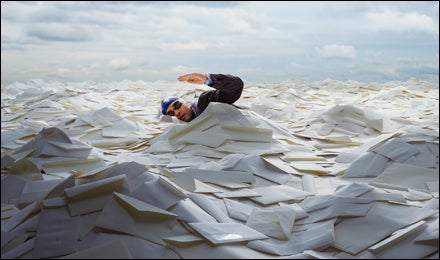 Heading out the door? Read this article on the new Outside+ app available now on iOS devices for members! Download the app.
When I first arrived here, in 2007, I wanted to take Eddie Bauer back to its roots as an outdoor company. The feedback I got was mostly skepticism. People were like, We've heard that before. The company had this amazing 90-year history, but they'd been through this period where they didn't think it was important. The archives were in boxes, scattered around Seattle. My first hire was a brand historian. That made people understand that it wasn't just rhetoric. There's just something about building a brand around the things that you love to do—it translates into a unique culture and motivation. When our First Ascent team summited Everest last May, you can't imagine how much excitement it generated in the office. We'd all had a hand in building the product. People felt like, Yeah, I helped put them on top of Everest.
The 50 Best Companies
To see the full list of this year's winners,
click here
.
My Company: Geoff and Marcy Larson
Founders, Alaskan Brewing Company, #17
GEOFF: We met in our twenties, while working in Glacier National Park, in Montana. I was a short-order cook and Marcy was a night auditor. We became hiking buddies.
MARCY: Summer-season jobs—"seasonal bums" is what I think they call that.
GEOFF: Marcy got a job in Alaska, at Glacier Bay, and we both ended up moving to Juneau. I worked at a gold mine, then it closed. In the back of our minds, there'd been this idea to start a brewery.
MARCY: I wanted to be a bush pilot. That was my original goal, and I got my pilot's license. But we wanted to work together.
GEOFF: And we both love beer. We figured we could travel all over Alaska. Load up the plane and make deliveries.
MARCY: Our ethic was "Work hard, play hard." We'd worked for people who got it and people who didn't. As managers, we always try to remember that. If we're imposing something, how is it going to affect everybody? I think our crew really appreciates that. It's more of a family here than an employee-employer relationship.
My Company: John Gans
Executive Director, National Outdoor Leadership School (NOLS), #44
Best Companies
To see this year's list of The 50 Best Places to Work,
click here
.
Neil Fiske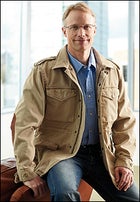 Neil Fiske
People are typically drawn to a nonprofit because they're passionate about the mission of the organization, and they hope to share common values with co-workers. But nonprofits are going to make decisions that at times look very corporate. Years ago, one of our trustees said something that's stuck with me: NOLS operates like a school in the wilderness and a business in the boardroom. Both are necessary—and you need to be comfortable with that or you won't achieve some of your long-term goals. At the same time, you don't want to take away that strong, values-driven idealism. For NOLS, it's our courses in the field that really cut to no-nonsense. It can be miserable weather, it can be tough conditions—that gets you right to the core of things. The more you do that in all settings, the more genuine it is for people. You take away the spin element.
My Company: Darren Bush
Owner, Rutabaga, #36
Darren Bush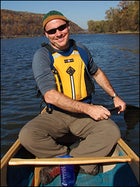 Darren Bush
Basically, I like to do things that make my life easier. So I hire better people. I pay them more money. I trust them. That way, if I want to leave work at 2 P.M. I can. Years ago, I worked for the Department of Labor, where a lot of folks were just slogging through their work. But when I got to know them, I found out they had these amazing talents: One guy had a great DJ business, and one of the data-entry clerks had won blue ribbons at the state fair for her quilts. All their creativity was kicked out of them because the government discouraged leadership. I know every time I tried something new, I got spanked. At Rutabaga, I try to create an environment where people aren't afraid to fail. You have to put the reins on people sometimes, but it's better to rein in a horse that loves to run than have to use the spurs all the time.
My Company: Richard Woolcott
Founder, Volcom, #48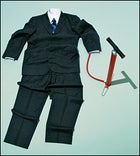 Bike commuting "begins a process of calibration for the day," says year-round rider Tom Demerly, of
TriSports.com
Nineteen years ago, snowboarding brought the two worlds of surfing and skateboarding together. We saw that change coming, so we positioned ourselves for it. Today we're a bigger company, but we also have a responsibility to stay true to what the brand is about. Most of our executives surf, skate, and snowboard. Through the summer months, we have half-day Fridays so people can go enjoy the beach, and a lot of people take advantage of the company skate park at lunch. We offer yoga once a week. We have two houses at Pipeline, which employees can use for vacations. Our newest program, Volcom University, offers employee classes during work hours on everything from how to live a happier life to the basics of finance to learning how to snowboard. We take a very humble approach. I'd still be living in the same trailer on the beach near Laguna Beach today if the state hadn't torn down the park a few years ago.
My Company: Jeffrey Hollender
Co-founder, Seventh Generation, #9
Summer hours. Flex time. Telecommuting. Help employees get out of the office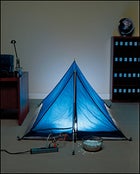 Summer hours. Flex time. Telecommuting. Help employees get out of the office
There's a level of transparency in business today that never existed before—information about your company is controlled by your customers, your employees, and NGOs. That means you get an exponential reward by creating a lot of fans, and you get your butt kicked by pissing people off. How do you turn this into an advantage? By having a mission that's uplifting and that captures people's passion, and by giving your workers a sense of fulfillment based on the very nature of what they do. We try to follow a systemic approach. If you provide great health coverage but stress people out like crazy, who cares? So we spent a ton of money creating an office where every person can look out a window. And we forced everyone here to be an owner, because that's fundamentally different from being an employee. Two years ago, when we allowed people to sell some of their stock, it was transformative: They experienced the value of what they had created.
Hollender's latest book is
The Responsibility Revolution: How the Next Generation of Businesses Will Win
.