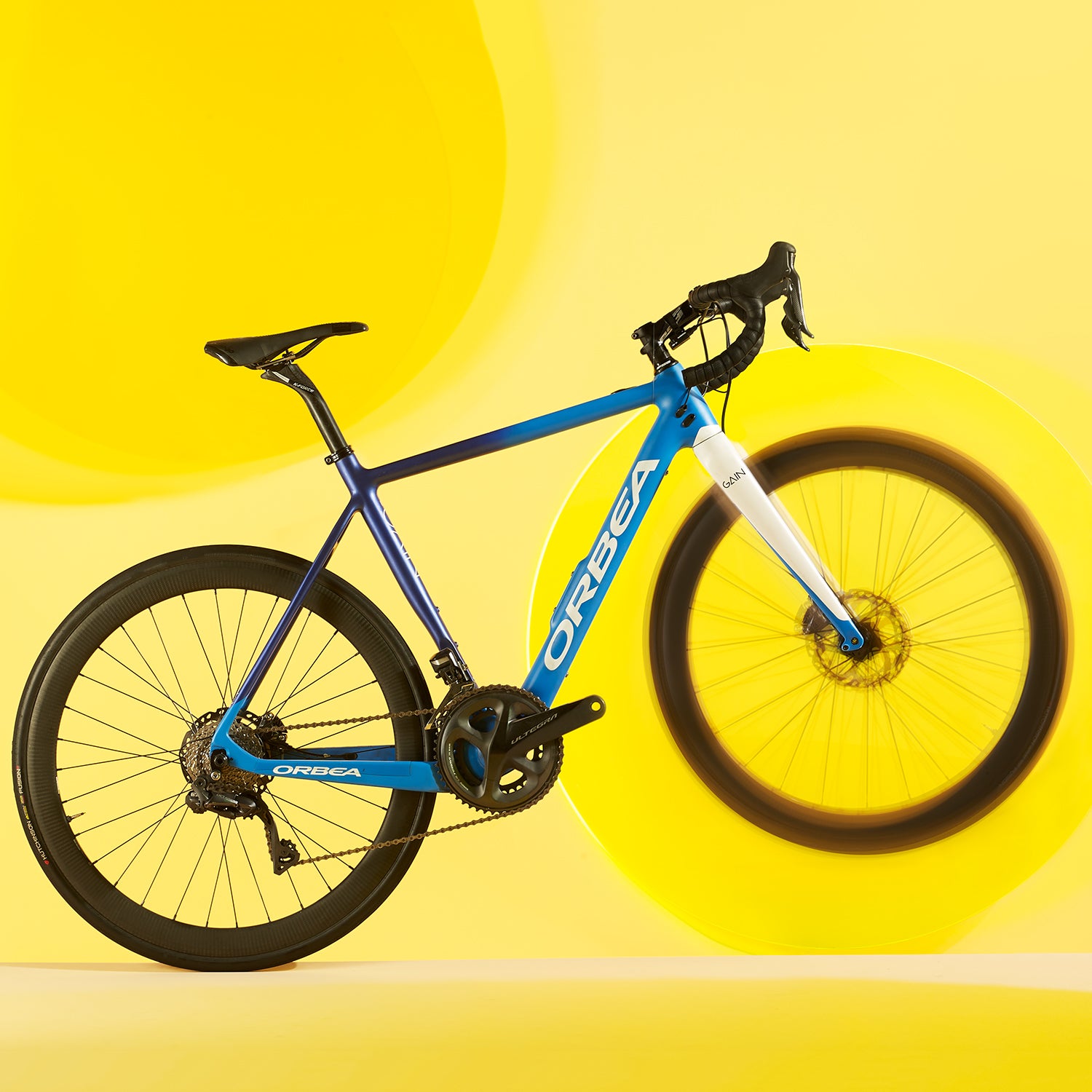 Heading out the door? Read this article on the new Outside+ app available now on iOS devices for members! Download the app.
Orbea Gain M20i Ltd ($6,800)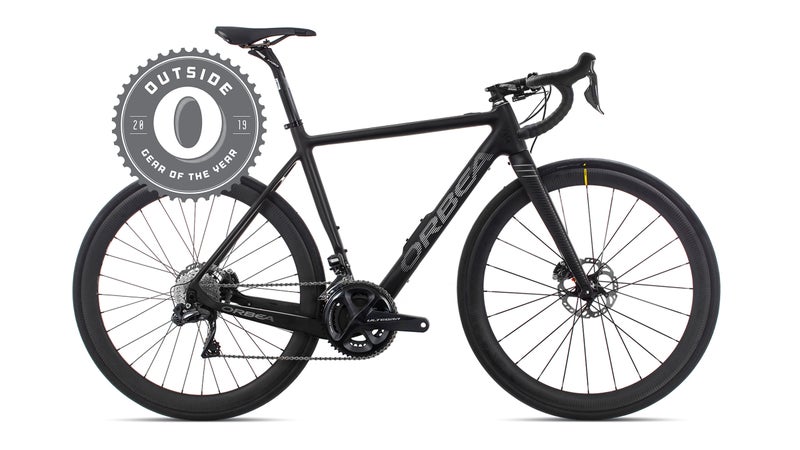 In 2018, gravel bikes were the fastest-growing segment of the bike industry. This year, drop-bar models continue their steady roll away from pavement toward variable surfaces and quieter escapes. Even on blacktop-only bikes, disc brakes are now standard, tire clearance is increasing, and geometries favor stability and comfort over whip-crack race handling.
The Gain M20i Ltd has all of the above, with a twist: a pedal-assist motor. Yeah, yeah, we can already hear the objections, but this is the most forward-looking road bike we've seen in years. While it's all but visually indistinguishable from most performance roadies—lithe carbon frame, precise Shimano Ultegra Di2 shifting and disc brakes, springy Mavic Cosmic Pro carbon wheels—it hides a 250-watt Ebikemotion motor in the rear hub and a 250-watt-hour battery in the down tube. When you pedal, and only when you pedal, the system delivers assistance in three increments that feel akin to riding with varying degrees of tailwind. Controlled by a button on the top tube, the power can be completely turned off; at 25.6 pounds, the Gain is still totally manageable. And while several brands released models that incorporate the Ebikemotion system this year, the Orbea stands out for its 40c tire clearance.
You can think of it as a bridge between bikes with other skill sets or as a rehab tool, but the appeal is obvious to anyone who wants greater range and a faster ride. On a day when they'd already put in three 25-mile laps, the Gain allowed testers a fourth trip over the mountain that they otherwise wouldn't have taken. More riding, more speed, more fun—what's not to like?
---
Fuji Supreme 1.1 ($7,500)
Best Women's Race Bike
With the new Supreme, Fuji has done something that no brand before it ever did: it built its flagship road-racing bike for women only. It's a nod to the company's most prominent team, Tibco-SVB, the longest-running and most successful women's cycling squad in North America. The Supreme is a torpedo, with wind-slicing Kammtail tubes and Oval Concepts 50-millimeter-deep rims for even more aero capability. Despite that extra carbon, our test bike came in at just 16 pounds, approaching the weight of many climbing machines. Fuji says the bike is faster than its full-aero ride, the Transonic, and testers concurred. The Supreme was so fleet, it almost felt like riding an e-bike. This is the only model we tested this year that came with SRAM Red eTap, and it's still the most intuitive shifting setup we've used. All that had male testers feeling a bit envious.
---
Viathon R.1 Dura-Ace ($5,850)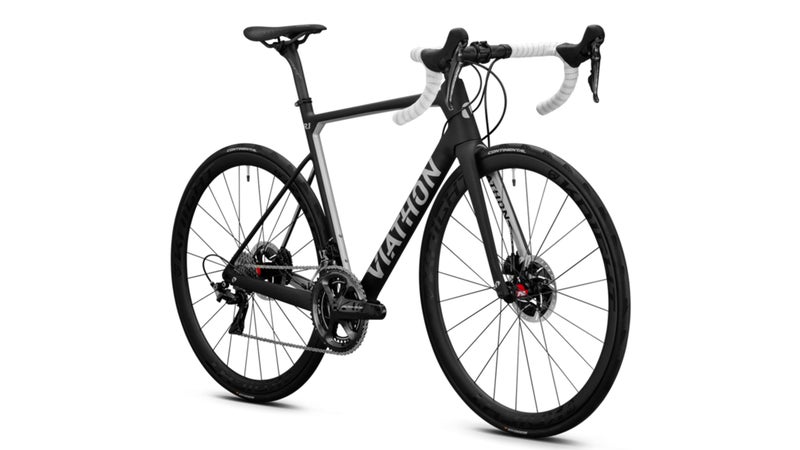 Best Men's Race Bike
With an online-only sales model that forgoes retail markup and overhead, this new Arkansas-based brand has managed to build arguably the fastest bike you can buy for the money. The strapping, disc-equipped frame tips the scales at just 1.9 pounds, which puts it among the lightest on the market, and once built, it yielded a sub-16-pound bike. With deep-section Knight Composite carbon wheels and a Shimano Dura-Ace drivetrain, there are really no improvements to be made here. Handling is brisk, and road feel is surprisingly muted for such a sharp bike, thanks in part to the slender drop seat stays. Given the low cost—nearly half that of the competition—the R.1 is like getting a Tesla Model S for the price of a Mazda Miata. (And the base-level, 105-equipped spec, built on an identical frame, is the deal of the year at $2,300.)
---
Moots Routt YBB ($10,200)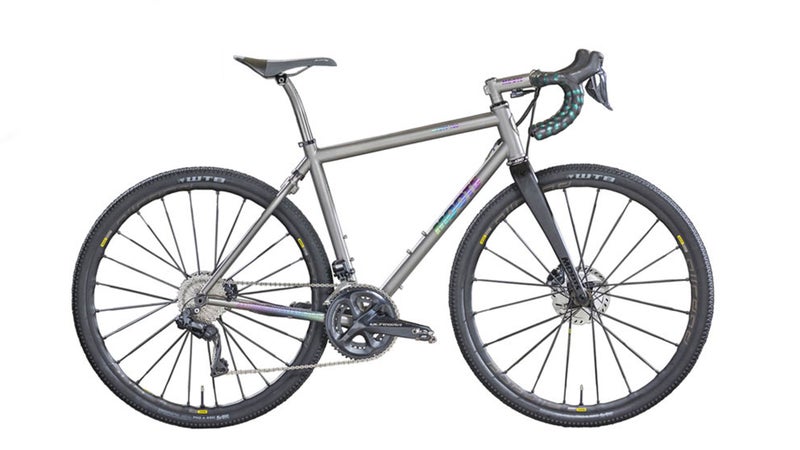 Best Adventure Bike
The growing all-road trend has spurred a resurgence in tita­nium, which is lightweight and forgiving but has been overshadowed by carbon. There's no finer use of the material than in the Routt YBB. Moots has been building the finest titanium bikes at its shop in Steamboat Springs, Colorado, since 1981. Hence the Routt's stunning craftsmanship and dialed feel, with slack, stable geometry, a tall stack height to get weight off your hands, and stock 45c tires. But what sets the Routt apart is the YBB pivotless softail, which provides 20 milli­meters of rear suspension to dampen harsh washboard and rocky fire roads. Our test model came with internally routed Shi­mano Ultegra Di2 shifting, a clutch-style derailleur that stops chain slap, and wide-profile Mavic Allroad Pro wheels, which stretched the WTB Riddler tires for stable traction.
---
Salsa Warbird Carbon Ultegra Di2 700 ($5,399)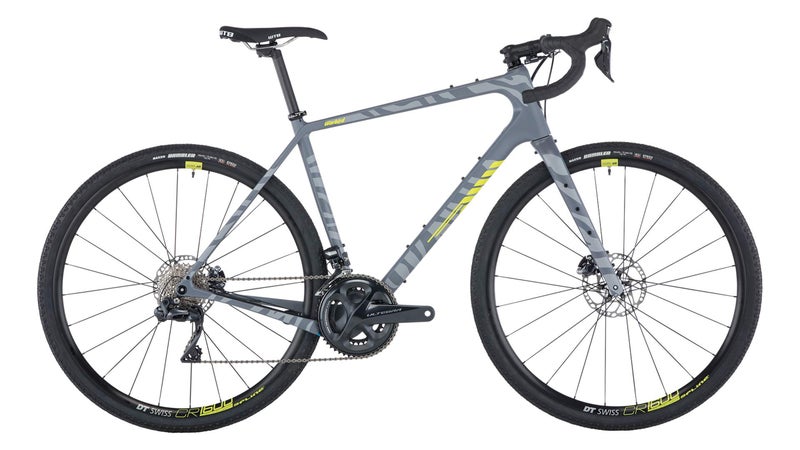 Best Gravel Racer
Built with long-haul endurance races in mind, the Warbird is the antithesis of a road machine, with a head angle milder than some XC mountain bikes, compact Ultegra Di2 cranks and a wide 11-32 cassette, and a tuned carbon layup that provided one of the most forgiving rides we've experienced. It's so smooth, in fact, that even after racing the Warbird on the Dirty Kanza's notoriously rugged 200 miles of gravel, we were amazed at how fresh we felt. Everything about this bike is off-road optimized, including the massive front triangle (for extra hauling space), flared Woodchipper bars (for control), 40c Maxxis Rambler tires (no flats in six months), and braze-ons for racks, cargo cages, feed bags, and anything else you'd want to carry. Salsa even left room for 2.1-inch tires on 650b wheels, expanding the range.