3 Reasons to Buy a Gravel Bike Instead of a Roadie
As the all-road market booms, bikes are becoming more capable and more niche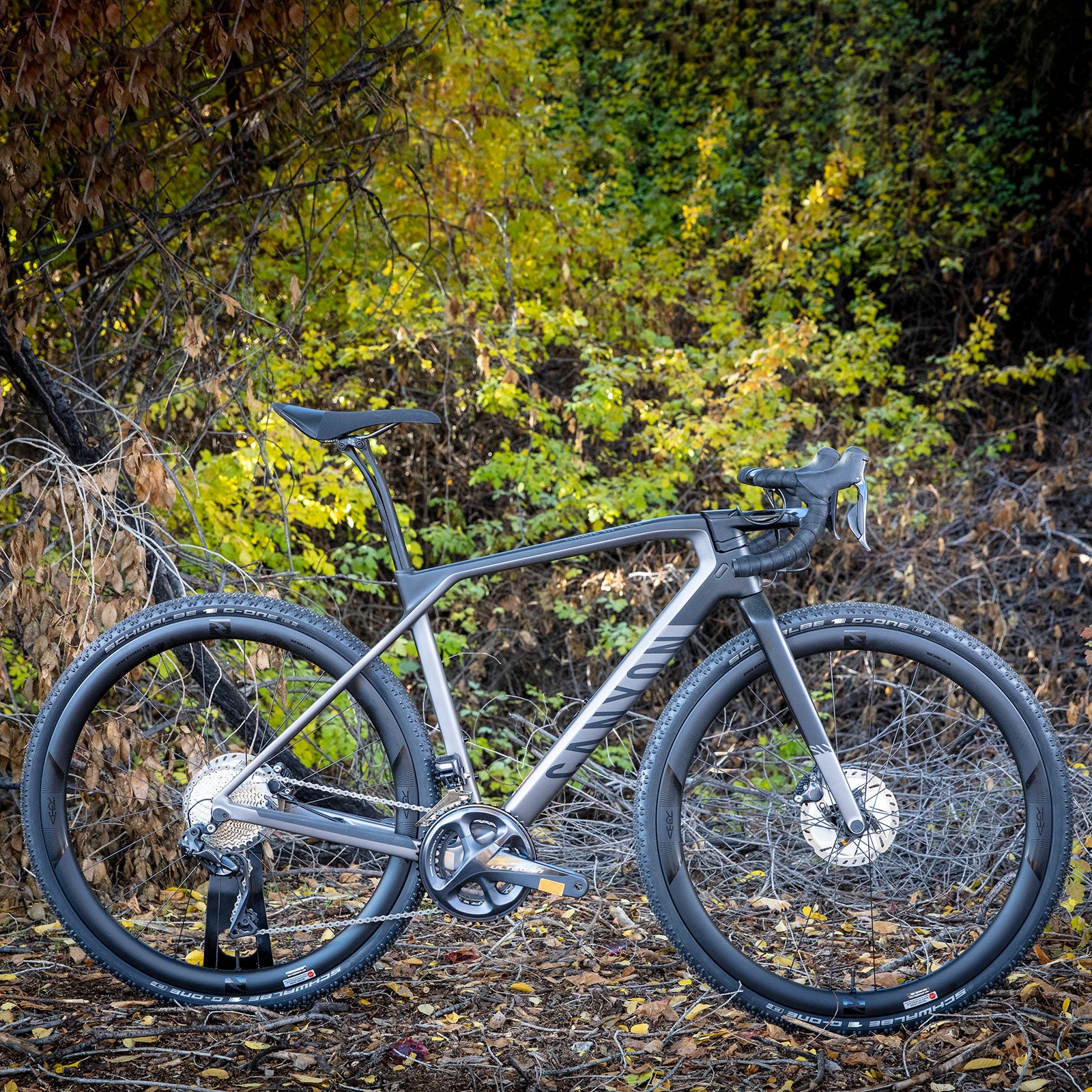 Jen Judge(Photo)
Heading out the door? Read this article on the new Outside+ app available now on iOS devices for members! Download the app.
When GT unveiled the Grade in June 2014, which would go on to become our choice for Gear of the Year road bike, it was one of the first and only models catering to the all-road market (bikes designed to tackle both pavement and light trails). Before that, gravel wasn't even a category in our tests. It's amazing how quickly things change. At the 2019 test, more than half of the 26 road bikes we tried were aimed at mixed terrain, and we could have easily filled all the road slots with new models of these wide-tire, relaxed-geometry rides. Statistics bear out that expansion: while unit sales of road bikes decreased as a whole in 2018, the subcategory containing gravel bikes was the only segment to post a gain.
Technological refinements have partly driven this rise, as bikes have become more comfortable and capable. Overall, frame geometries have morphed toward more relaxed positions and improved stability and handling, hydraulic disc brakes and through-axles are now the norm, and the number of high-quality tire options and tubeless setups has boomed. There's also a lot of experimentation, including suspension, such as the leaf-spring fork on Lauf's True Grit and the softail design on the Moots Routt YBB, as well as segmentation into multiple wheel sizes, 700c and 650b. All that variety means there's a bike to suit every need, from flat-out racing to monstercross-style adventuring, but it also makes it a little difficult to wade through the options and figure out what really fits your needs.
I've also heard some grumbling of late that the push into gravel and all-road is simply an industry ploy to sell more bikes. After all, people have been riding on mixed terrain for decades (think Paris-Roubaix or, more recently, Strade Bianchi) without dedicated bikes to do so. And there has definitely been some dogpiling as manufacturers have rushed out models to keep up with demand and not miss out on a new and fast-growing share of the market. But the all-road trend has moved the focus of the road market away from aggressive, hard-riding race machines and toward more forgiving and versatile bikes, which are far more appropriate for the majority of riders.
The following trio of bikes from Outside's 2019 test in Grand Junction, Colorado, provide a snapshot of the breadth and variety now available in the gravel market. Every all-road bike out there can tackle just about any surface you put it on, speed and comfort being the variables, but designs definitely exist on a continuum, with some models aimed at smoother roads and others focused on backcountry and adventure.
The Racer: Canyon Grail CF SLX 8.0 Di2 ($5,000; shown above)
The fact that this European brand has made a dedicated and groundbreaking gravel bike speaks to just how big and influential this market, which started in the Midwest as a small-scale American phenomenon, has become. With 700c wheels, a stiff and light carbon-fiber frame (18 pounds for our size 56), 40-millimeter-deep Reynolds ATR carbon rims, and an Ultegra Di2 build, the Grail leans to the fast roadie side of the gravel equation. But that doesn't mean it's not capable. The most attention-grabbing piece of kit is the proprietary Gravelcockpit handlebars, featuring an integrated stem and dual crossbar design that supposedly blunts road chatter when riding in the tops. Though we didn't find the setup that much more compliant than a standard drop bar and stem configuration, testers loved the bars for the variety of hand positions available and especially the thumb catch in the drops, which made for confident descending in the rough. The other standout feature is the split seatpost, borrowed from sister company Ergon, that arguably provides as soft a ride as you can get. We also loved the 40-millimeter Schwalbe G-One Bite tires, which provided exceptional grip for the size (though we did manage to slice them up a few times in the rugged Colorado desert). All said, this is a fast and responsive whip that's probably best suited to racers.
The Adventurer: Co-op Cycles ADV 3.2 ($1,800)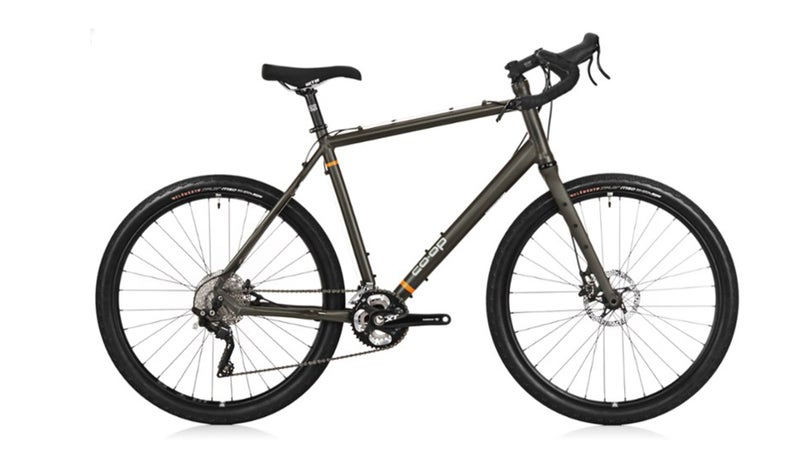 Launched in late 2016, Co-op is REI's house brand of bikes and cycling equipment. The ADV series continues on the promise of smartly spec'd, high-value offerings that the company debuted with the ARD line. An alloy frame, myriad mounting options, and 650b wheels with huge tires put the ADV 3.2 at the other end of the gravel spectrum from the Grail, almost like a completely different genre of bike. The head tube is flag-post tall, the riding position upright, and the handling leisurely and sure, all of which makes this bike seem like more of trail machine than a typical gravel grinder. The spec underscores the point with a 2×10 Shimano XT drivetrain and wide-flared drop bars for standout stability in rocks and other tough terrain. And the choice of Donnelly X'Plor MSO tires—some of the finest rubber on the all-road market—speaks to some real expertise in this bike's design process. One miss, however, is the bar-end shifter setup, which gives the bike a cool retro look and feel but means you have to move hand positions to change gears. And while the 650b wheels are maneuverable in technical bits, they felt slow-rolling on the road, though that could be chalked up to the ADV's hefty weight (25.6 pounds). We came to think of this bike as the ATV of the test: solid, durable, and capable of hauling lots of gear, but definitely not fleet.
This item is currently out of stock.
The Shape-Shifter: Ibis Hakka MX (from $3,299; $4,100 as tested)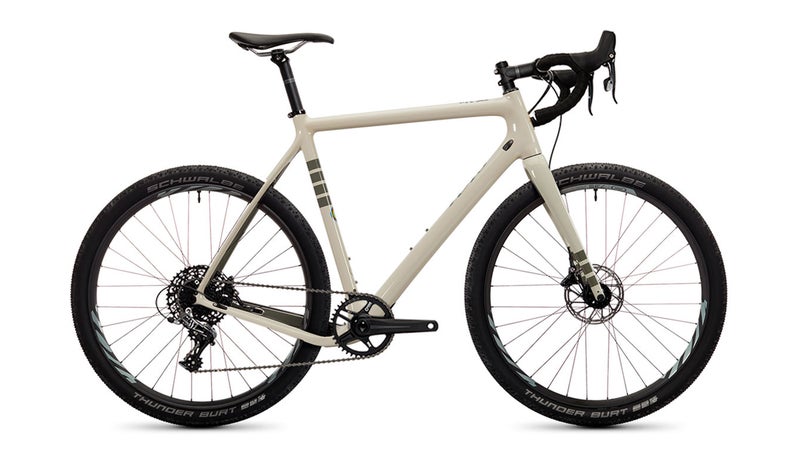 Like a growing number of gravel bikes, the Hakka MX is available and compatible with 650b and 700c wheels, which speaks to the bike's versatility and desire to cater to as much terrain as possible. We went with the 650b option, built with Ibis's 735 carbon rims—their 29-millimeter width made the 2.1-inch Schwalbe Thunder Burt tires feel meaty and capable. (We also rode the bike with 700c Enve G23s wrapped in 40c Maxxis Re-Fuse rubber for a faster and sportier ride.) In both iterations, the Hakka has a tall stance and muted road feel, "like a mountain bike for gravel riders," as one tester put it, which should come as no surprise given the company's MTB heritage. The frame is built from beautifully sculpted carbon and is relatively lightweight (18.3 pounds for our 56), with full internal cable routings, a paint-matched Enve carbon fork, and even dropper seatpost compatibility should you want to push the limits. That said, we'd likely opt for the 2x drivetrain (ours came with SRAM Eagle NX 1×12), and it would be nice to have a third bottle mount on the down tube, as well as feed and rack mounts on the top tube and fork. Still, though the Hakka is neither the fastest graveler around nor the most capable, it is the ultimate shape-shifter—quick enough for light road riding, comfortable for long days in the saddle, and with tire clearance and manners that even allow for light trails and singletrack.
Lead Photo: Jen Judge