Tested: Pivot Trail 429 Mountain Bike
A genre-defining trail bike is now even more versatile—and even more fun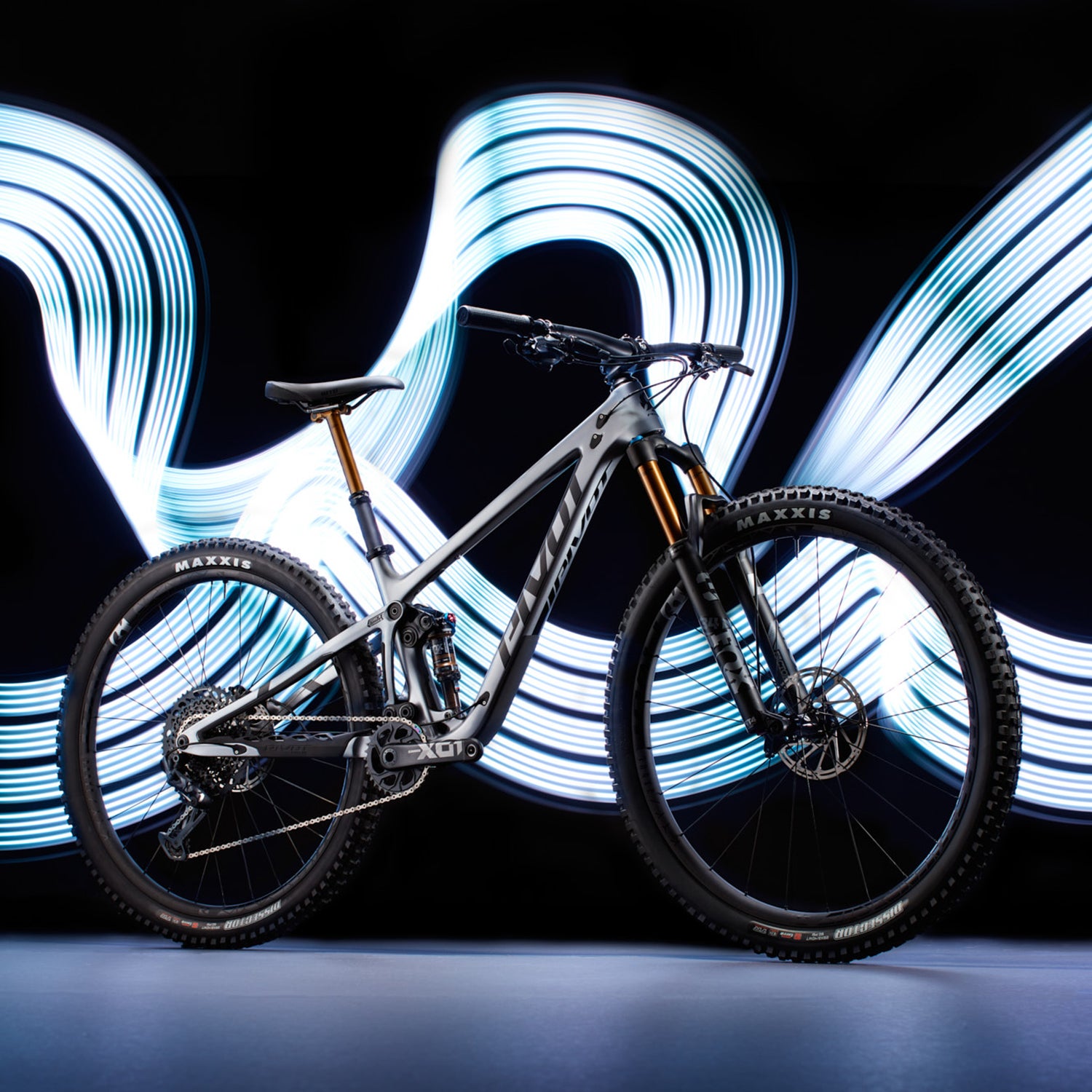 Bryan Rowe(Photo)
Heading out the door? Read this article on the new Outside+ app available now on iOS devices for members! Download the app.
One of my regular mountain biking partners is my friend Bryan. Someone recently asked him, "What kind of mountain biker are you?" He responded, "I'm a trail rider." Another person replied, "Aren't all mountain bikers trail riders?"
Sure, in the most literal sense, we all ride trails. But I knew what Bryan meant. He's a strong and skilled rider, but he doesn't race. He doesn't mind pedaling, but for him it's all about the downhills. He rides for exercise but more than that, he rides for fun: he loves taking every side hit and bunnyhopping roots and rocks. Bryan can appreciate the easy flow of XC-style trails but he's not an XC rider; he likes gnarly and technical descents but he's not an enduro-bro. He enjoys the bike park but is not a park rat. He's a well-rounded mountain biker—a trail rider. (He's also a talented photographer who shot the images accompanying this piece.)
I explain this so that you understand what I mean when I say that Pivot's Trail 429 is a mountain bike for trail riders; for riders like Bryan. With 120 millimeters of rear wheel travel, a 130-millimeter- to 140-millimeter-travel fork, 29-inch wheels, and modern, progressive geometry, the Trail 429 falls squarely into the versatile short-travel trail 29er category that serves this type of rider so well and includes models like the Santa Cruz Tallboy, Yeti SB115, and Ibis Ripley. But even among its peers, the Trail 429 is particularly well-matched to the fun-loving soul rider.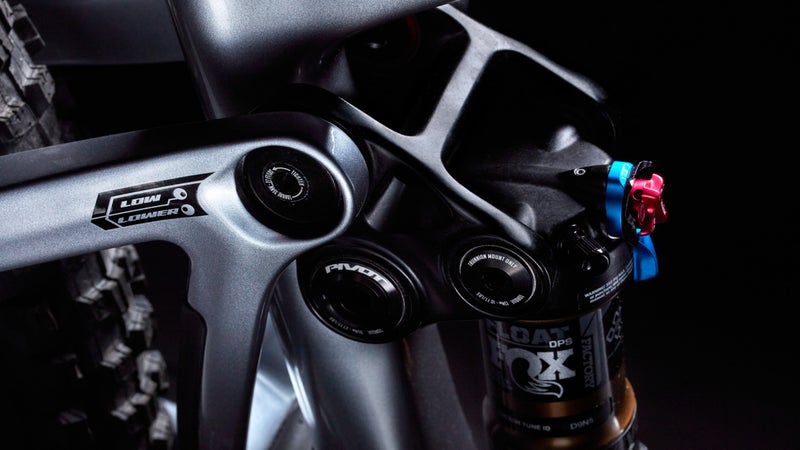 The Trail 429 is Pivot's most popular model, and one of the OGs in its class; a bike that shaped the short-travel 29er category as we know it today. Several years ago, what was then called the Mach 429 Trail was among the early wave of 29ers to combine the light weight, nimble handling, and lively suspension of a short-travel bike with slacker geometry that enabled it to punch above its weight on downhills. In recent years, progressions in geometry have made these bikes even more capable on descents and garnered this category the nickname "downcountry" (a combination of downhill and cross-country). 
Pivot launched this current version of the Trail 429 in February, the first update to the bike in four years. The geometry changes are fairly standard fare for modern mountain bikes: a longer reach and slightly slacker head tube enable the bike to descend more aggressively, and a steeper seat tube angle improves pedaling efficiency. A new flip chip allows the bike to switch between two geometry configurations: going from the "low" (for racier and quicker handling) to "lower" (more relaxed) position decreases the bottom bracket height by 0.7 centimeters, slackens the head angle from 66.5 to 66 degrees, and slackens the seat tube angle from 75.5 to 75 degrees.  
Pivot also improved the suspension, making it more active in the initial part of the stroke for better small-bump compliance (which translates to a generally plusher ride), and a more progressive ramp that makes the bike harder to bottom out on big hits. Another way of putting it, from Pivot president Chris Cocalis: "It takes higher forces to move the shocker further into its travel." A new trunnion-mounted shock helps keep weight low on the frame for better handling, and the bike is also compatible with Fox's new Live valve electronically controlled suspension system (which you can read more about in our recent review of Giant's Trance X trail bike). The Trail 429 comes in multiple builds, including Live builds, but my test bike came outfitted with the XO1 Pro build with a traditional Fox Factory Float DPS2 shock and Fox 34 130-millimeter-travel fork. The Enduro builds feature a burlier 140-millimeter-travel Fox 136 fork.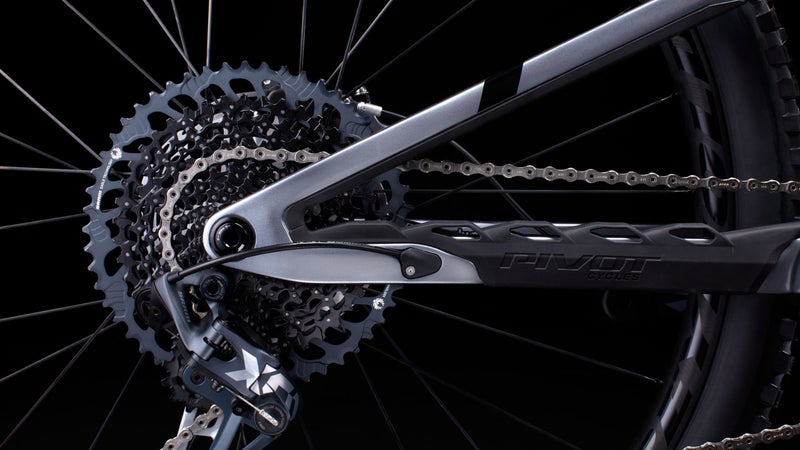 The new Trail 429 also lost a fair amount of weight. The chassis (frame and rear triangle) is about 300 grams, or 0.66 pounds, lighter in this rendition, thanks to the use of more high-modulus carbon (carbon with a high stiffness-to-weight ratio) in the frame and a more compact frame overall. Size-specific carbon layups—i.e., an extra-small has a different "carbon recipe," as Cocalis puts it, than an extra-large—also shave unnecessary weight for smaller frame sizes, but more importantly, target similar stiffness and handling across the size run. My size small tester, in the XO1 Pro build with Reynolds carbon wheels ($9,049), weighed just under 28 pounds. But Pivot says its lightest build can get down to 26.5 pounds in a size medium. On the subject of size, Pivot wins major points, too, for making this 29er in an extra-small, serving riders down to 4'11".
How It Rode
Over three months, I rode the Trail 429 as my main driver on a variety of terrain ranging from smooth, buffed-out XC-style singletrack to loose, fast, and rough enduro-style trails. I rode it on the slower speed, ledgy desert trails in Fruita, Colorado (including the big droppy rolls of Horsetooth Bench); on tech and flow trails in Sedona, Arizona; on high-speed chunky descents on Colorado's Front Range; and on long, alpine straightaways on the Colorado Trail. The verdict: It's some of the most fun I've had on a trail bike.
The Trail 429's poppy and lively dw-link suspension, coupled with its slack but compact-feeling frame, combine for a bike that is wonderfully maneuverable and rewards a playful riding style—another tester aptly described this bike as "jibby." The front end is light and easy to loft, the back end a joy to flick around, and the bike is buoyant off of bumps and jumps. The Trail 429 encourages the rider to hit little hip jumps alongside the trail, manual over rollers, and gap roots and small rock gardens. As my other tester put it, "This bike turns every trail into a pump track."  
As with all the dw-link bikes I've ridden, the Trail 429 performs exceptionally well throughout its travel. Riders who prize uphill efficiency will be pleased with the solid pedaling platform. The bike responds to power input with a direct feel, with no detectable bobbing, and I found myself pedaling out of the saddle more to experience its snappy acceleration. Between this and the light weight, the Trail 429 is the bike I'd reach for all summer long for all-day, high-alpine adventures filled with big climbs. On descents, I rarely felt held back, either: even rolling off two-foot ledges or landing poorly off of tabletop jumps and hucks to flat, this 120-millimeter-travel bike never bottomed out or felt like it hit its limit. Riding down rough, fast, and chunky terrain, I picked smoother lines than I would on the 130-millimeter-travel 29er I usually ride, but it didn't feel slower—the Trail 429 was so well-composed in these hectic situations that I hit a PR on an enduro-style trail I typically ride on my longer-travel bike. (I rode the bike primarily in the Lower geometry configuration.) Where I did have to place the bike instead of plow, it felt as if I made up for it in quicker handling: in bermed turns as well as flat corners, the Trail 429's maneuverability showed up in how easily and accurately the bike responded to subtle weight shifts and steering from the hips. All of this made this bike an unbridled joy to ride. Whether or not I was actually going faster than I would on my bigger bike, I was having more fun. 
Thinking back on the varied terrain that I rode the Trail 429 on over the past three months, I guess I'd also say I'm a trail rider. I enjoy everything from flowy XC-style rides to ripping descents with puckery technical sections, and this bike shined in all of these situations. The one exception: I also often do lift-assisted days at the bike park during the summer, and no lighter weight 120-millimeter-travel bike is the ideal tool for that scenario. But if I didn't, this would easily be my choice for a one-bike quiver. (If you like the characteristics described above but want one do-it-all bike that you can, frankly, pilot a bit more carelessly down gnarly downhills, you might instead look to Pivot's 135-millimeter-travel Switchblade.) 
There are better bikes for anyone looking to race a specific discipline, or to spend many days in the bike park. But if your goal is all-around trail riding, fun-having, and adventure-seeking, the Trail 429 is a bike that will expedite you straight to a flow state on almost any given ride. 
Lead Photo: Bryan Rowe
Trending on Outside Online