2020 Is the Year of the Short-Travel 29er
This was the most exciting mountain-bike category of our test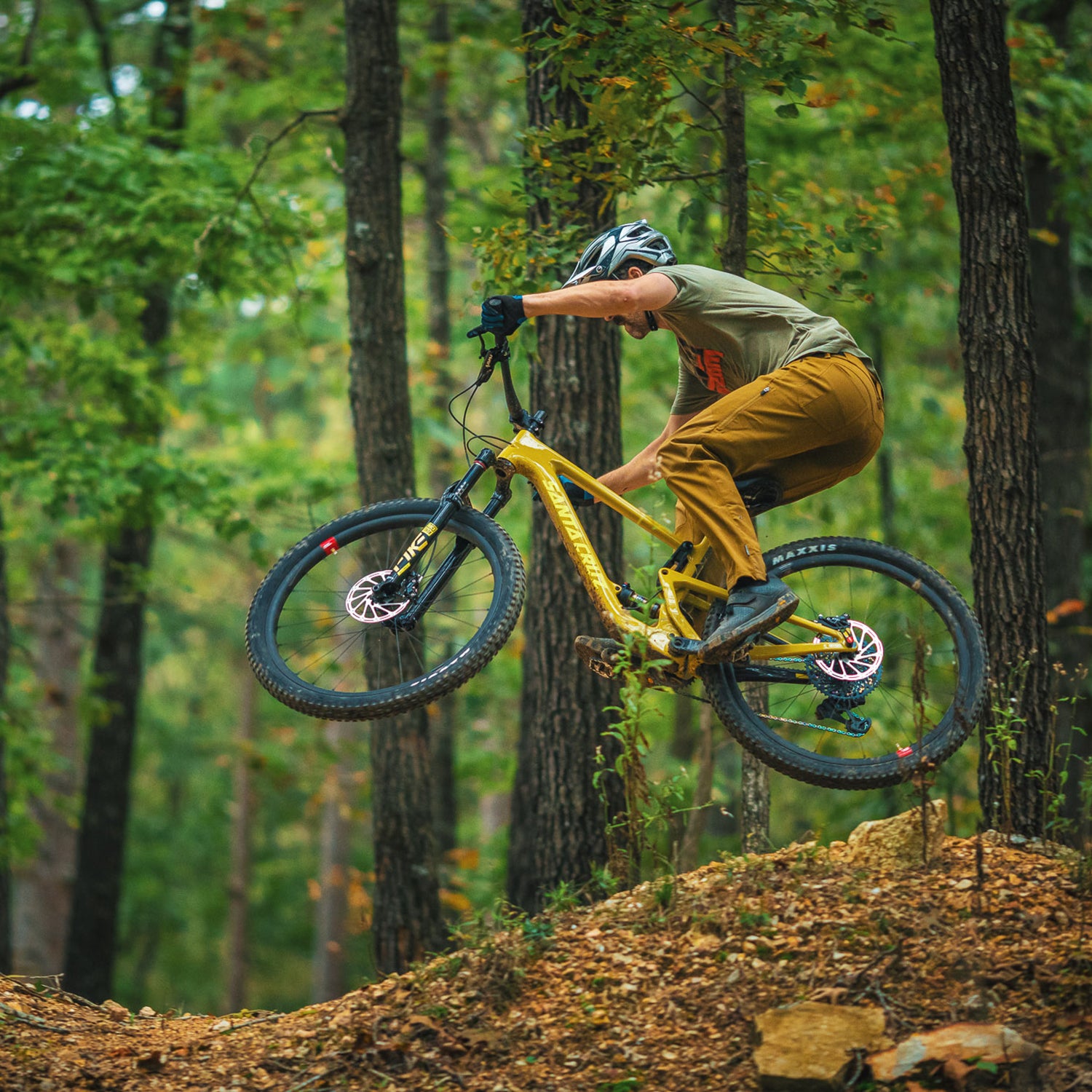 Heading out the door? Read this article on the new Outside+ app available now on iOS devices for members! Download the app.
Each year there's at least one category from our bike test that steals the spotlight. This is particularly true when it comes to mountain bikes. Fat bikes, plus bikes, and enduro bikes have all taken center stage in previous tests. But without a doubt, the trendy category for 2020 is the short-travel 29er trail bike.
Terms such as "aggressive cross-country" and, more commonly, #downcountry have been used to describe the growing field of highly capable mountain steeds. These models have a bit more travel than cross-country race bikes with long and slack geometry. Most of the 29ers in our test served up between 110 and 130 millimeters of front and rear suspension, with slack head angles and long reach numbers that are in line with many enduro bikes. 
There are a lot of reasons to love what's happening in this category. Enduro bikes are great for shuttle laps in the bike park and for actual enduro racing, but they can be cumbersome on all-day rides. Many of our testers shared the opinion that the pendulum has swung too far toward long-travel 29ers and that, as a result, many riders are overgunned. Why lug around a 33-pound bike with 170 millimeters of suspension when you could be riding one that's lighter, more efficient on the climbs, nearly as fast on the descents, and arguably more fun?
Bikes such as the redesigned Santa Cruz Tallboy, Juliana Joplin, and Ibis Ripley are all significantly longer and slacker than their predecessors. Our Mountain Bike of the Year, the Revel Rascal, came out of the gate ready to dominate this category. Yet regardless of the brand, the bikes of this breed had broad appeal with our testers. 
Our expert riders with backgrounds in downhill and enduro racing thought of these as cross-country bikes for gravity riders. At the other end of the spectrum, several testers who were transitioning from road cycling to mountain biking found a new sense of confidence aboard these rigs, due to their well-balanced nature.
This year's class of 29er trail bikes can handle the same rowdy riding as longer-travel machines, albeit with slightly slower speeds and more careful line choices. To be sure, even the best short-travel trail bikes give up the ability to blaze through technical terrain with a point-and-pray approach. These bikes require the rider to be engaged and attentive. For mountain bikers who want something that can conquer climbs as well as descents, this is a small price to pay.
Lead Photo: Justin VanAlstyne