Specialized's New Saddle Puts Women's Comfort First
Women cyclists who train long hours on a bike often experience damage to their genitalia. But Specialized's new Mimic saddles could solve the problem.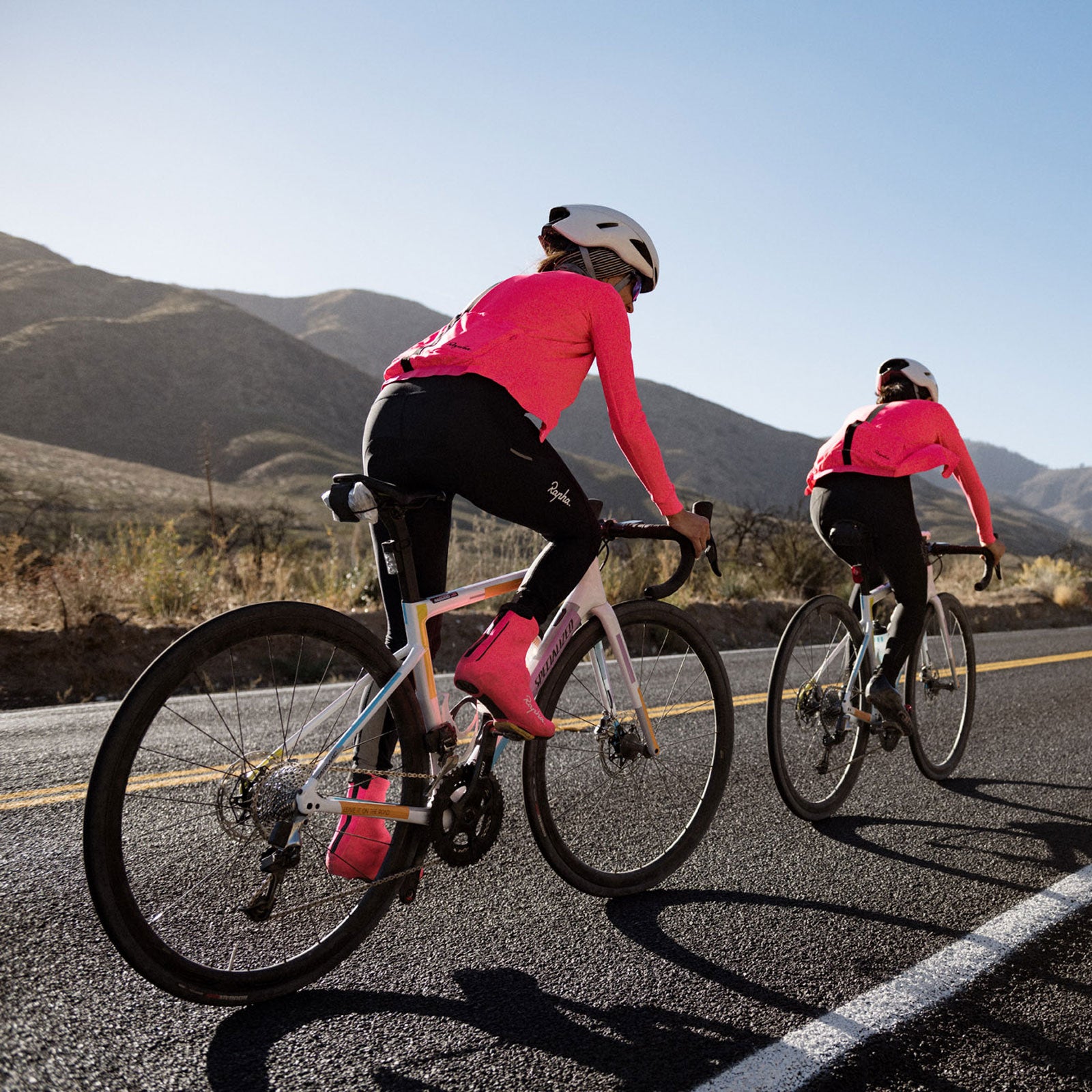 Heading out the door? Read this article on the new Outside+ app available now on iOS devices for members! Download the app.
In June 2016, pro cyclist Alison Tetrick faced a panel of Specialized Bicycles' saddle designers—most of them men—and invented a slew of euphemisms for "labia."
Her many hours on bikes had caused her genitalia to become chronically inflamed. Describing her condition felt excruciatingly awkward and embarrassing; emotionally, it was as painful as the throbbing tissues that she endured during her 25 hours of weekly training. Still, Tetrick hoped that by alerting Specialized's designers to her problem, they might develop a solution—for her and the many other women who experience saddle-related discomfort.
Tetrick knew that other female pros also suffered from swollen labias or numbness and, occasionally, lymphedema (clogged lymph nodes in the pelvis). But no one talked openly about such issues. "We were all dealing with it, but quietly," Tetrick says.
Teammates shared recommendations of surgeons who could alleviate discomfort by trimming the labia with a scalpel to make it smaller and less prone to abuse. (Besides applying ice, labiaplasty is the only real remedy available to pros.) Recreational riders can take a few days off when cycling irritates their undercarriage, but elites can't afford the lapses in training that would allow their tissues to regain equilibrium.
Tetrick appealed to Specialized's team of saddle gurus, who put their best scientist on the case: Andy Pruitt leads the industry in bike-fitting innovations, having developed (and patented) Specialized's Body Geometry ergonomic sole and footbeds. In summer 2016, the Boulder-based sports medicine consultant agreed to apply his detective skills to the problem of women's saddles. His résumé didn't include a background in men's saddles. (Male riders experience similar but not identical problems, which equipment designers started addressing several years ago by placing a doughnut hole or cutout in the center of the saddle to accommodate a man's package.) But Pruitt did bring a willingness to see the problem through a fresh, women's-specific lens.
"The thinking had always been that if a big cutout worked for guys, then a bigger, ovalized cutout must be what women need," Pruitt says. But no brand's cutout-style saddle was succeeding at solving women's problems. To identify exactly what was causing women's tissue damage, Pruitt determined that he needed to look at how those tissues responded to saddle pressure. He decided to borrow a technique that's commonly used to fit prosthetic limbs. Pruitt developed a clear plastic saddle that would let him and his research team see—with their own eyes—the ways saddle pressure affected women's tissues.
Pruitt is personally familiar with the limb-fitting process because he is an amputee. After a hunting accident cost him his lower right leg, Pruitt was fitted with various prosthetic limbs, which, like a cyclist's pelvis, interface with a part of the human body that nature never designed to bear weight. That process also involves a clear plastic test mold that lets the fitter eyeball the limb's effect on skin tissues. To feel comfortable, prosthetics must apply even, equal pressure across the entire socket, eliminating all pockets of swelling (edema) or restricted blood flow (ischemia). Pruitt set out to design a saddle that would do the same thing for female genitalia.
Sure, there was an element of awkwardness to the research, Pruitt admits. "At times, I was the only dude in the room, and I've had to apologize for that," he says. But the 15 brave and determined women who participated in the study trusted Pruitt's dedication to sports physiology and were motivated to contribute to a solution to their years-long problem. So, while naked (or nearly so), they pedaled a stationary bike fitted with a clear plastic saddle that would reveal the ride's effect on the women's genitals. The clear saddles revealed swelling in some tissues and restricted blood flow in others. Cutouts didn't help—they choked off blood to some tissues, while other tissue swelled out through the opening.
"It's like a jock strap for women," explains Pruitt, who developed the Mimic construction Specialized used in the four women's saddles ($125 to $350). The four models apply different materials at different price points. The design relies on a soft depression, rather than a cutout, in the center of the saddle that acts like a trampoline floor to cradle tissues. Firmer materials at the rear of the saddle support the sit bones.
"It's been a game changer," Tetrick says. Riding the Mimic prototype helped her heal, and now that she's using the version that's still in development, Tetrick says she has entered an era of unprecedented comfort.
Not all women cyclists agree. The wide V-shaped Power profile that Specialized used for the initial Mimic launch doesn't suit all riders—some women report hamstring pressure from the saddle's broad rear end. The company will introduce two additional saddle profiles with Mimic technology in fall 2019. Men's models will also inherit the Mimic construction, and Specialized is investigating Mimic's applications beyond saddles to include other touch points, such as grips.
For women, Tetrick says, the Mimic saddles represent more than just gear. "It makes the sport more inclusive," she says. For years, saddle-related soreness has deterred would-be riders and prevented elites from reaching their full potential. But like the sports bra, which encouraged more women to try running and stick with it, the Mimic saddle may improve women's participation in cycling.
"It's not just marketing to women or painting the same product with different colors," Tetrick says. Instead, the Mimic saddle chips away at a very real barrier to women's equality in cycling. "I'm proud to be a part of that," says Tetrick, who has received an outpouring of gratitude from the women she meets at races and bike events. "After all these years I spent suffering on the bike, it feels really great to have contributed to a cure."
Corrections:
(05/30/2023) A previous version of this story stated that the saddle came in four different shapes. We regret this error.
Lead Photo: Courtesy Specilaized