Review: Family Car-Camping Upgrades
Take your campsite game to the next level this summer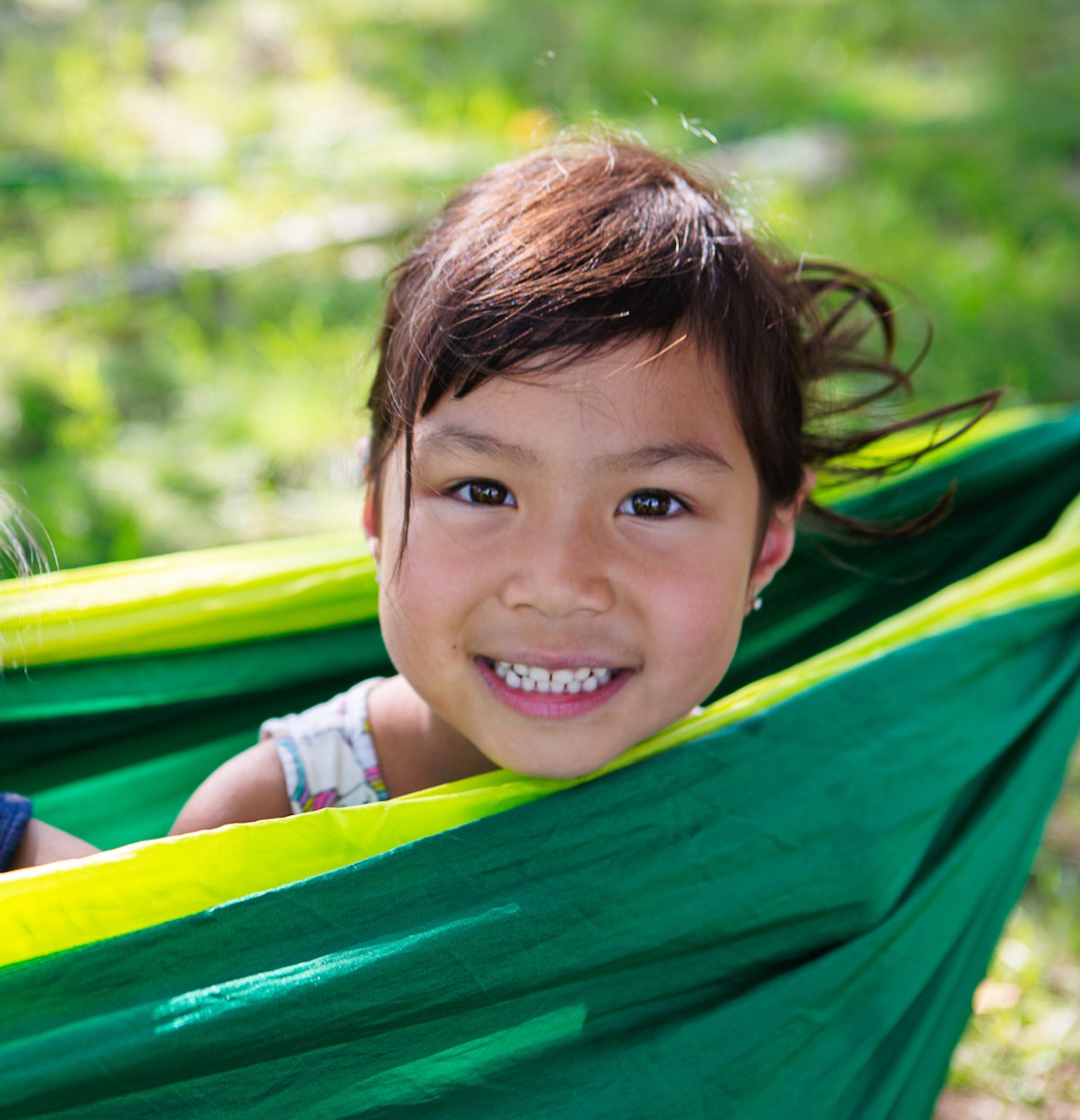 Christopher Bernard/Getty
Heading out the door? Read this article on the new Outside+ app available now on iOS devices for members! Download the app.
When planning your first car camping trip, there are mandatory gear essentials like a sleeping bag, sleeping pad, and tent, that are even doubly important when you have a family. Then, there are the nice-to-have items that elevate the experience, making it easier and more fun to spend time in the Great Outdoors. Whether you want to replace your worn-out camp chair, need a more efficient way to organize your food and gear, or crave a better night sleep, here are seven worthy upgrades to make your car camping trips better.
Ignik Gas Growler Deluxe ($150)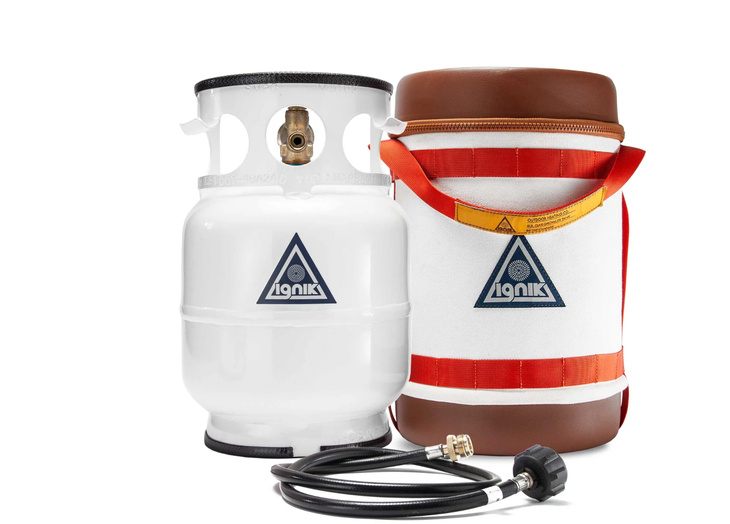 Ignik's refillable Gas Growler Deluxe lets you ditch those single-use green propane bottles in favor of a more environmentally friendly and cost-effective fuel tank. This five-gallon tank holds the equivalent of five small green canisters and easily connects to all heaters and stoves that use those bottles. The Gas Growler can be refilled at propane service stations for about the cost of one green bottle, and the tank lasts twelve years before needing recertification. The protective case makes it easy to carry and helps keep the tank warm and running efficiently. Depending on what you're running off your propane, five gallons should be enough for multiple camping weekends with a hungry family.
Wild Rye x Hest Camp Pillow ($109)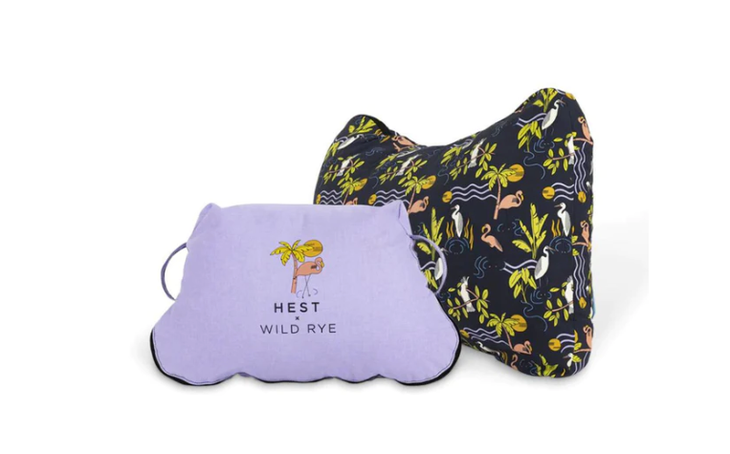 Upgrading your pillow is one of the best things you can do to elevate your camping sleep —especially when camping with kids means you're not going to get enough of it. Outdoor pad-maker Hest collaborated with women's mountain apparel company Wild Rye to make a camp pillow that looks better than the one on my bed and is just as comfortable. Stuffed with shredded memory foam (zippered access lets you adjust the loft to your liking), this supportive curved pillow all but ensures a restful sleep. And the whole thing conveniently folds into itself to keep it clean and compact while traveling.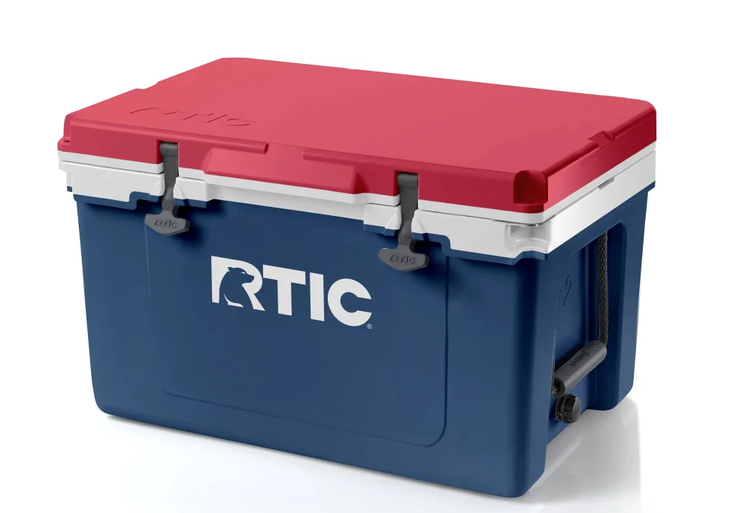 This 32 quart cooler offers good ice retention at a more affordable price than a lot of the competition. It's also about 30 percent lighter than other hard coolers of the same size, making it easy to carry, even when filled with food. Iit keeps ice frozen long enough for a weekend trip, even in high-temperature environments. The 32-quart size accommodates my family of three for the weekend, but the 52 QT cooler ($300) is ideal for bigger outings or larger groups. Both sizes feature durable T-latches, non-skid rubber feet, and comfortable nylon handles for lifting. Ours has been dragged across dirt, used as a bench, and left outside and barely has a scratch. We also like the small touches like the built-in bottle opener, drain plugs, and tie-down points, but we'd recommend add-on accessories like the cooler divider ($12) and basket ($10) to make organizing easier.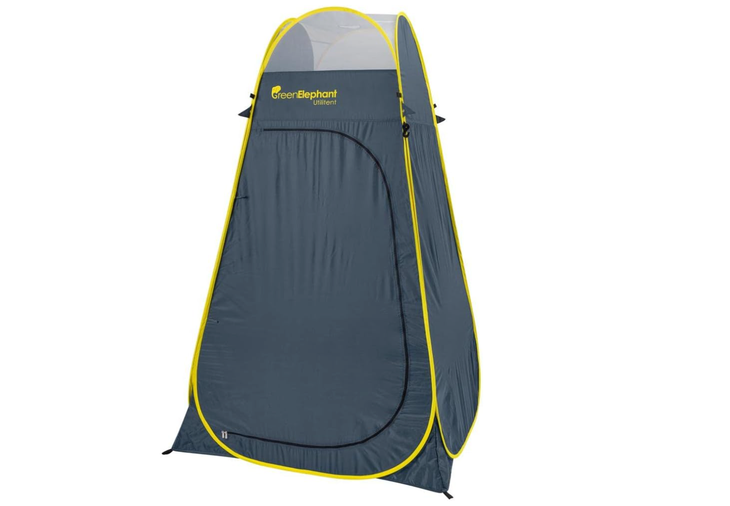 The Green Elephant privacy tent provides a convenient, designated space for changing clothes, taking a shower, or using the restroom, especially when you're camping in close proximity to other parties. It sets up in seconds, thanks to its wire frame, and collapses flat for stowing in the carrying bag (which is a mere two-foot diameter circle). It has plenty of standing room (82 inches), and includes pockets and hooks for a flashlight, toilet paper, and clothes. Mosquito netting keeps bugs out while providing ventilation, a no-floor design makes showers easy, and a rain cover ensures that everything stays dry during inclement weather. It also comes with tent stakes, guy lines, hooks, and sandbags to securely anchor it in any environment. After two years of frequent use, mine is still fully functional and providing full privacy to my family.
Topo Designs Mountain Gear Bag ($149)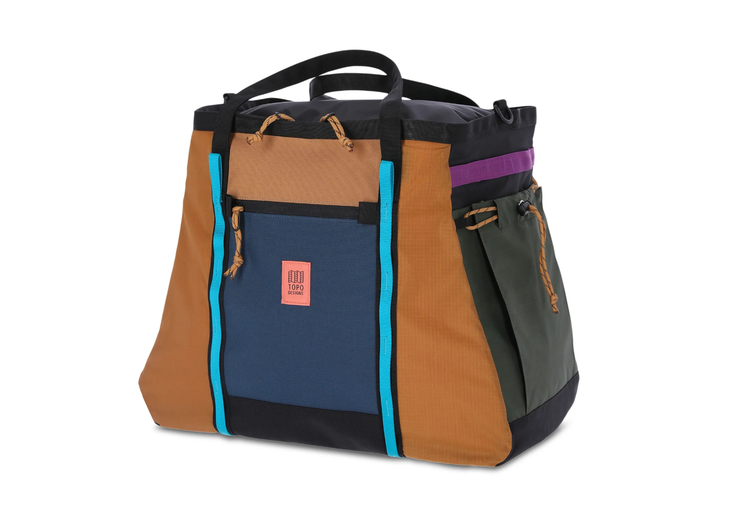 Organization is the name of the game when car camping with kids. While clear, plastic storage bins work great for many things, having a large versatile bag you can quickly throw a bunch of gear in makes many outings easier. The Mountain Gear Bag is a do-it-all hauler that can pull duty as a beach, crag, and camping bag. The 48-liter capacity is split between a large roll top main compartment, two cinchable side pockets, and a zippered front pocket. The outside of the bag is durable recycled nylon with plenty of spots to attach carabiners, while the inside has a waterproof vinyl liner, and two mesh pockets for organization. It's solidly built, but if something does happen to your bag, Topo has a repairs program to help you out.
Nemo Stargaze Reclining Camp Chair ($300)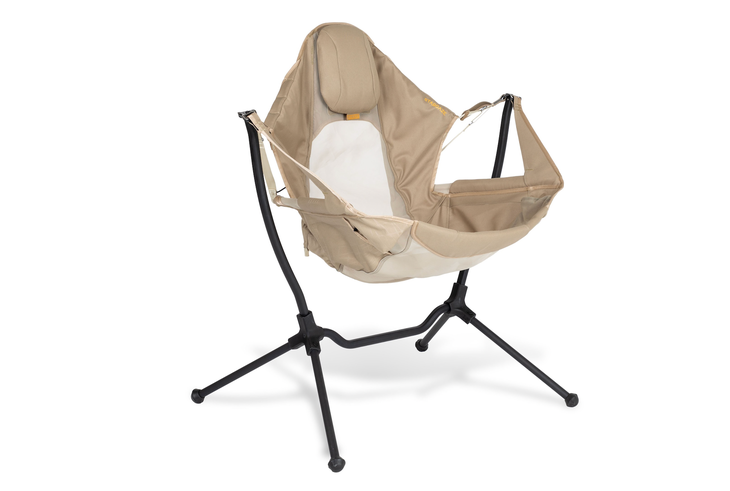 If you're an astrophile who enjoys planning camp trips to coincide with meteor showers—or if you like napping sitting up—the Stargaze chair is for you. This rocking recliner offers ample space for my son and I to snuggle up while spotting constellations, and its auto-adjusting starps lets you find your ideal lounging position by simply leaning back and shifting your body weight. And the sturdy aluminum suspension frame and low center of gravity ensure stability, even on uneven ground. We love that the breathable mesh fabric keeps you cool on hot days, and dries quickly if left out in the rain. I'm definitely the most comfortable parent sitting on the sidelines at my kid's sporting events, and when I'm not camping or traveling with the Stargaze, it makes for a top-notch backyard lounger.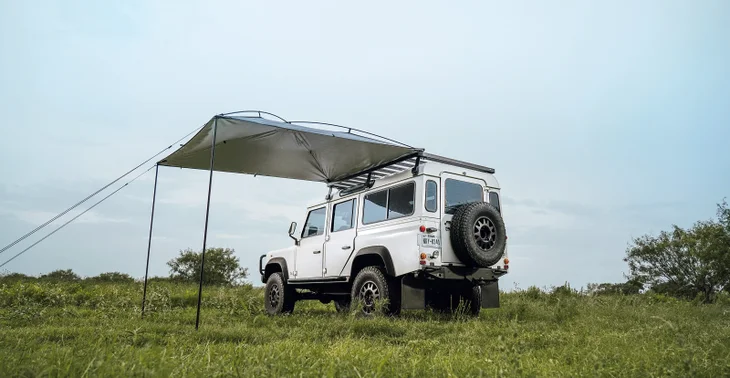 Kids need a safe, shaded place to play when camping to avoid getting blasted by the summer sun. I've used pop-up tents, tarps, and a host of other setups, but nothing is as versatile or useful as the MoonShade. This portable, lightweight awning attaches to our camper, the side of our SUV, and even our house when we need a little extra shade, providing seven by nine feet of coverage. It weighs about ten pounds, takes less than five minutes to set up, and is incredibly durable. Mine has withstood heavy rain and wind without any damage to the aluminum poles or the fabric. The MoonShade includes suction-cup anchors that work best on smooth, flat surfaces (like your car), but there are adhesive and magnet anchor options for more security. For added shade or privacy, the MoonWall ($95) attaches to the side of the awning.
Lead Photo: Christopher Bernard/Getty