The Worst Camping Mistakes We've Ever Made
We made these errors so you don't have to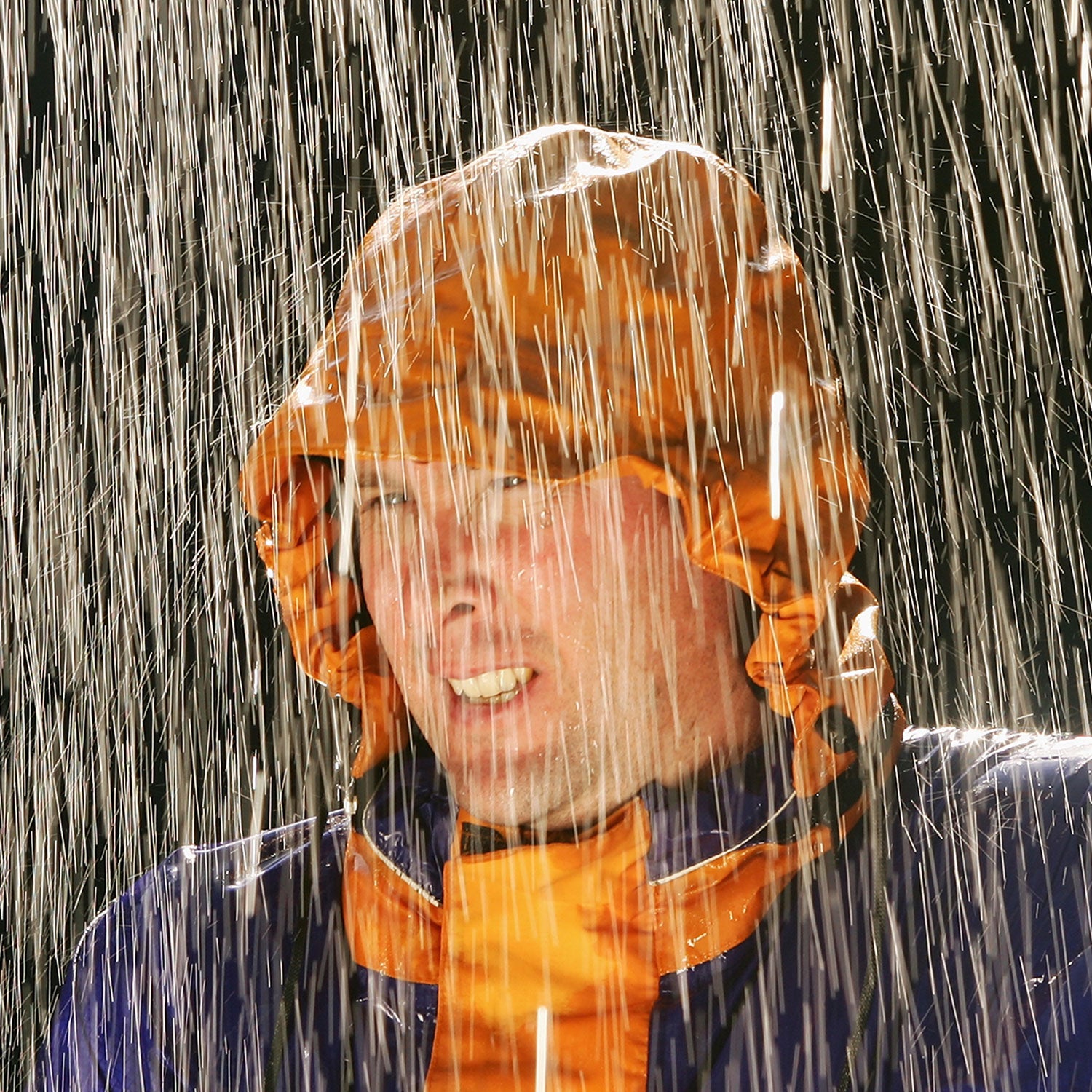 Kolbz/Getty
Heading out the door? Read this article on the new Outside+ app available now on iOS devices for members! Download the app.
Successful camping trips come in all sorts of packages—they can be short excursions close to home, multi-week treks through the backcountry, solo adventures, or group outings. One thing they all have in common, though, is that they need a bit of preparation and basic knowledge. And one thing we, the editors, all have in common is that we've screwed this up many times, leading to some camping fails. Read about our rookie mistakes below, so you never make them yourself.
Keeping an Injury Quiet
I was 15 years old and on my first-ever extended backcountry trip, a three-week paddle on a remote river in Quebec. Joined by seven of my best friends and two cool camp counselors, I was having the time of my life. So when a mosquito bite on my foot turned into an open wound after a night of scratching inside my sleeping bag, I ignored it. Even the persistent hot itch inside my water shoe couldn't detract from the splendor of running rapids all day and camping on the riverbank each night. I was young, new to backcountry travel, and didn't yet recognize the signs of infection. When my trip leaders caught sight of my foot days later, the plum-sized wound was a painful, festering red. They scolded me, reminding me just how many miles from civilization we were, and slathered on some antibiotic ointment. Within days I was healed, but it was my first lesson in the domino effect of risk management. Little problems can quickly become big ones, and when you're far from help, there's no time to ignore even the smallest injuries. —Zoe Gates, senior skills editor
Underestimating the Little Guys
The typical backpacker dedicates a lot of mental space to worrying about big predators—bears, cougars, and the like. I'm no different. So when I was camping alone one sweltering night in Bishop, California and heard rustling in the reeds by a nearby creek, I assumed the worst. I yelled and clapped my hands, but the noise kept getting closer. I picked up my trekking pole and planted my feet, preparing to fight for my life, only for a scrawny desert raccoon to poke its head out of the vegetation. The only injury I'd suffer that night was to my pride.
I managed to scare away the camp bandit that night, and it wouldn't be the last time. There was the time I spent our entire lunch break chasing away the marmots who wanted to taste-test my climbing gear in Rocky Mountain National Park, or the squirrels who tried to pilfer snacks from my bag in southern Utah. But I'm not always fast enough: Just ask the chipmunk who I caught dragging away an entire container of trail mix. —Adam Roy, executive editor, Backpacker
Trusting the Weather Forecast
On a nightmarish backpacking trip at high altitude in Colorado last summer, I forgot to pack a plastic-sealed bag of spare clothes that would be warm and dry if everything else got wet. The forecast had called for "isolated showers" and less than a quarter inch of rainfall, so I figured that there would be opportunities to hang dry my gear in camp after any downpours. It ended up raining for 36 hours straight. Once every single inch of gear I had brought, from my sleeping bag to my rain jacket and every last sock, was soaked, it was time to hike out. If I hadn't been able to make it back to the car before dark that day, the lack of dry clothing wouldn't have just been miserable but potentially life-threatening. —Svati Kirsten Narula, contributing editor
Misreading the Lay of the Land
Arriving late to Camden Hills State Park on the coast of Maine after a long drive up from New York, I selected a campsite in the dark. The one I chose was secluded in the trees and tucked up against the hills, with a nice flat spot that sloped away in three directions. I failed to notice, however, that the fourth direction was a chute that funneled water from the mountain directly to my tent. Of course, it rained all night. By morning, after hours of sleepless shivering, I had christened my tent "A River Runs Through It." Fortunately the day dawned clear and sunny, I had a race to get to and old friends to visit. By the time I returned, the tent had mostly dried, and repositioning it just a few feet avoided a repeat river during the rest of my stay. —Jonathan Beverly, senior running editor
Using an Air Mattress as a Camp Chair
Air mattresses are the key to a good night's sleep while camping, and the latest designs are more comfortable than ever. They're also about as durable as tissue paper. On a backpacking trip last summer, I grabbed my air mattress out of the tent and created a comfy chair for reading, propping the top half against a fallen tree to support my back. Then I settled in for some post-hike reading and relaxing. But no sooner had I leaned back that I heard the dreaded hiss of a punctured mattress. The lesson: always keep your mattress in the tent where it's protected by a thick nylon floor—and invest in a lightweight camp chair for relaxing around the fire.  —Christopher Keyes, editorial director
Wearing New Shoes
When I moved out west from New York City, I wanted to go camping and had heard about this gorgeous area in southern Colorado. I rallied some of my new friends and we headed out for two nights. I had not practiced hiking carrying a heavy pack nor worn the new trail shoes I had before the trip. An hour into the hike, I had blisters all over my feet. I ended up having to wear flip flops on the way out because my feet were so raw. Lesson learned. —Mary Turner, deputy editor and travel director
Neglecting to Pack a Sleeping Pad
I grew up camping in California, where summer nights are mild, so I never used a sleeping pad—I didn't even know they existed. When I was 21, I went trekking in Nepal in the spring. I didn't pack a sleeping pad because, well, I never had before and it didn't occur to me. In the Annapurna Sanctuary, more than 13,000 feet above sea level, I pitched my tent on a patch of rock and ice, excited to camp amongst the most spectacular mountains I'd ever seen. Until night fell and I froze sleeping directly on the cold, hard ground. (This was before tea houses arrived.) Every 24 hours I repeated the same pattern: shiver all night and vow to pack up and leave in the morning, then see the sunrise light on Machapuchare and decide to stay another day. They were the worst nights and the best days I'd ever had in the mountains. And the first thing I did when I got home was buy a very good sleeping pad. —Dennis Lewon, director of content
Camping In Sand With the Wrong Gear
During a trip around Mount St. Helens in Washington, I brought my non-freestanding tent and ultralight tent stakes, not realizing that the designated campsites were sand-filled platforms. As luck would have it, that night brought a fierce windstorm with 45-mile-per-hour gusts. Not only did all six of my lightweight tent stakes pull directly out of the sand at the first gust, causing the tent to collapse, but the wind also managed to blow several pails' full of stand into my tent, making for an unpleasantly gritty, sleepless night. Nowadays, I always bring at least two u-shaped stakes when backpacking in sandy wilderness areas. —Benjamin Tepler, gear editor
Youthful Bravado
About 20 years ago a buddy and I wanted to fastpack a chunk of California's John Muir Trail, which winds 211 miles from Yosemite to Mt Whitney. We had never done anything like that before and did not really have any of the necessary gear. But we were teenagers and dumb and figured we were in good enough shape and could run thirty-ish miles a day through the Sierra high country. We stumbled into Tuolumne meadows on the first night after 22 miles and nearly seven thousand feet of elevation gain, wildly dehydrated and with blisters on our heels. We did not know how the campsite at Tuolumne worked and assumed that the backpacker sites were basically a free for all (at the time, you needed a permit and a reservation). So we set up camp at what we thought was an empty site. Turns out the occupant, a soft-spoken fellow in his thirties, was on a walk. Luckily he was happy to share his site with two idiots, and he did us the favor of not even mentioning that we were poaching his spot, which he had paid for. We were "going ultralight" so, naturally, we left the tent at home and instead just brought the rain fly and a spool of twine. That way, we thought, if we needed shelter we would string a length of the twine between two trees and make a little tent. Smart, right? Well, it rained for hours and hours and we learned that we are bad at jerry rigging shelters and spent the night shivering and soaked.  —Matt Skenazy, features editor
Not Listening to Mom
In middle school, my family spent a week in Yosemite's Housekeeping Camp. Every day, my parents lectured me about nearby bear activity and how important it was to keep all my smellables in our designated food locker. I was young and in the middle of a growth spurt though, so I didn't see a problem with keeping a Chewy bar in my sleeping bag just in case I got hungry as I fell asleep. What I didn't realize is that a day of hiking would make me so pooped that I'd zonk out without my midnight snack. Hours later, I woke up to the sound of something rustling around in the distance, and I convinced myself that it was a bear with his nose laser-focused on my granola bar. I clutched it and held it tight until the rustling nearby stopped. It felt like an eternity because I was sure that my snack was luring the bear right toward its next meal. For the rest of the trip, and all the subsequent trips I've had in bear country, I've been extremely cautious to separate myself from my smellables. —Emma Veidt, assistant editor
Lead Photo: Kolbz/Getty
Trending on Outside Online