The Best Recovery Tools for Climbers
Build strength, resilience, and flexibility with this gear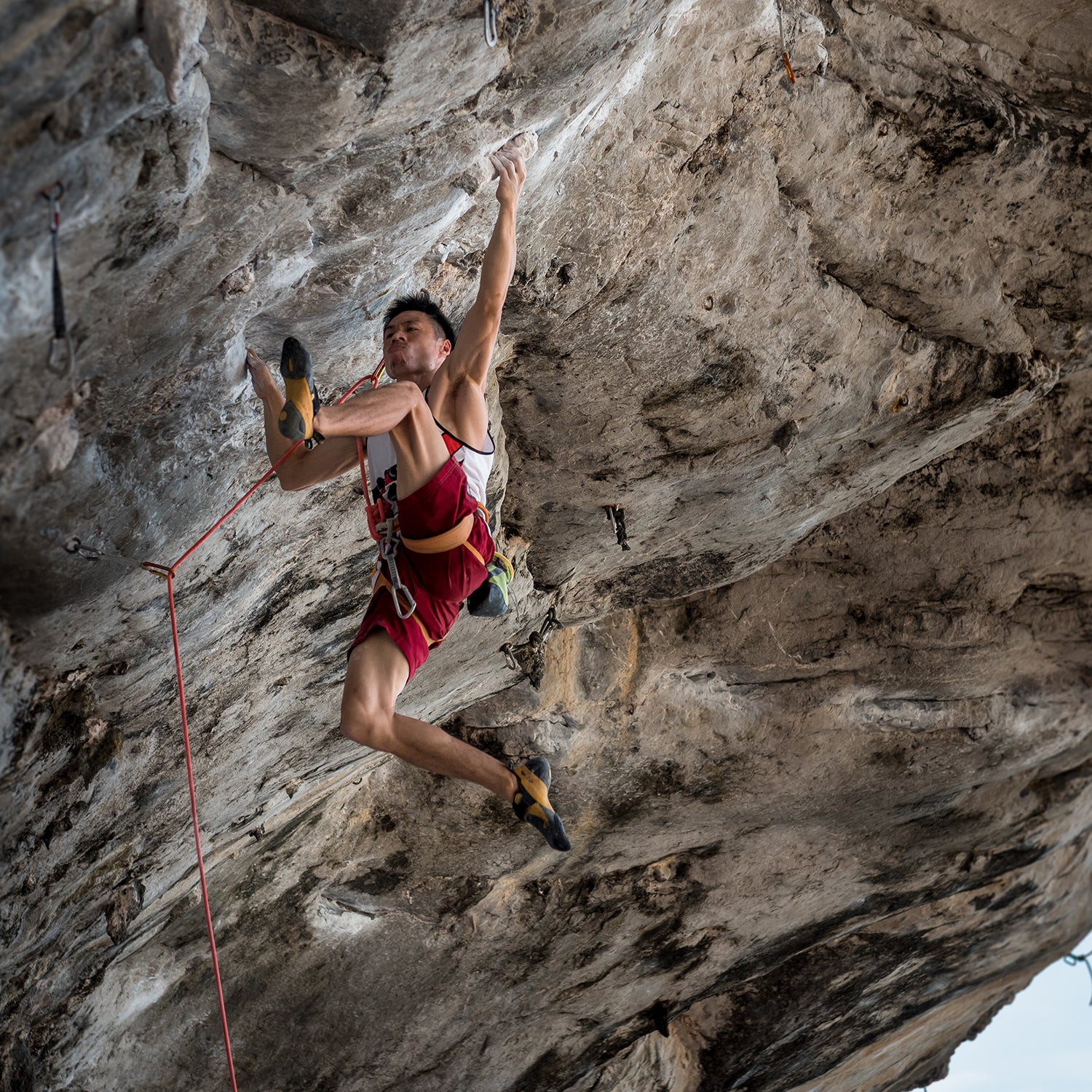 Chen Hu/Unsplash(Photo)
Heading out the door? Read this article on the new Outside+ app available now on iOS devices for members! Download the app.
Climbing is particularly hard on the body, especially when it comes to the tough-to-target muscle groups that keep our wrists, fingers, and shoulders happy, so elite climbers take recovery seriously. Here are five tools they can't live without.
Dharma Wheel ($40)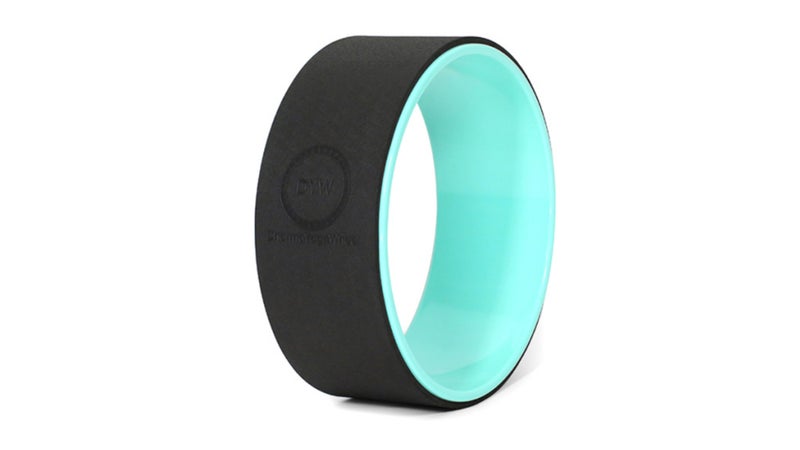 Olivia Hsu
Olivia Hsu, a professional climber and Ashtanga yoga teacher, began practicing yoga 15 years ago after a finger injury forced her to take a break from climbing. Now she splits her time between the rock and her mat. Hsu's standard recovery routine includes a yoga prop called a Dharma Wheel, which is designed to release tension in the back, chest, shoulders, abs, and hips. The wheel helps you drop into a gentle, supported backbend, stretching out the spine and tight chest and shoulder muscles. "Climbers tend to be too hunched forward, which leads to imbalance injuries," says Hsu, who even breaks out her wheel in airport terminals during long travel days.
---
Joy-a-Toes ($34)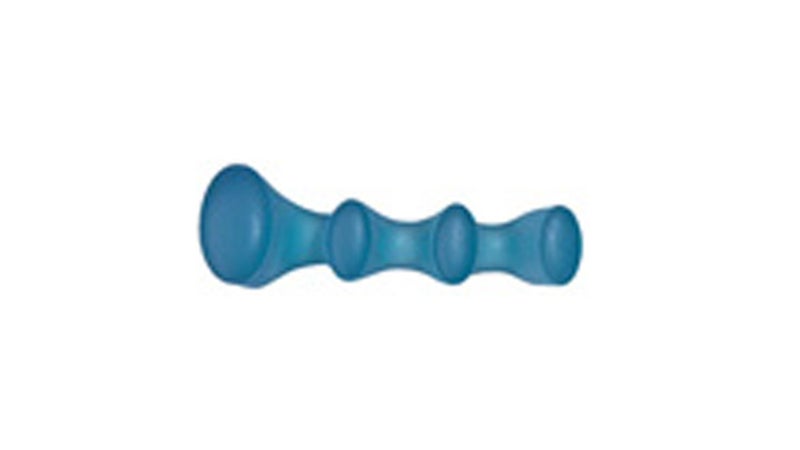 Jasmin Caton
"I really like using these after my feet have been crammed in rock shoes or ski boots," says Jasmin Caton, a rock climber and ski instructor for Canadian Mountain Guides. Stretching routines often overlook the little guys in favor of big-ticket muscles like hamstrings and shoulders. But stretching out your toes can alleviate muscle cramping and help maintain proper alignment in your feet. These gel toe stretchers from Joy-a-Toes can be worn throughout a cool-down stretch to help your feet recover from a day of hard work. Caton also swears by an old-fashioned dip into an alpine lake or a cold rushing river. "The cold water eases the discomfort of hot, swollen feet," she says.
---
The Stick ($42.50)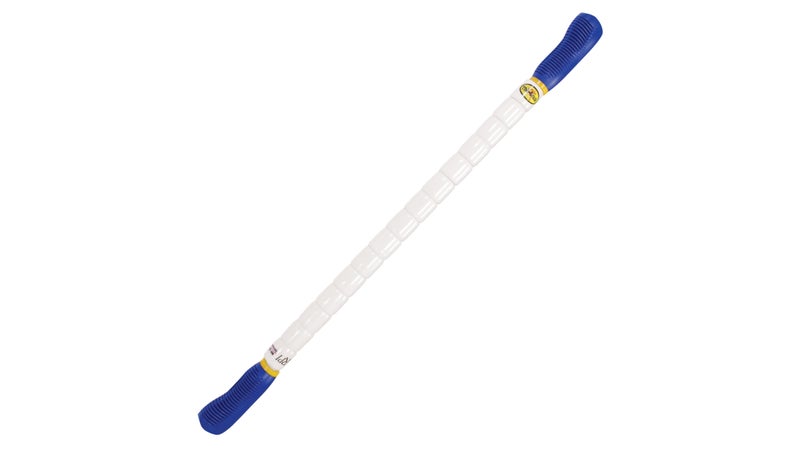 Mikey Schaefer
Mikey Schaefer, a climber, photographer, and filmmaker, has 25 years of climbing and guiding under his belt—and a long history of tendinitis in the forearms and elbows. "One of the most reliable ways I've found to prevent a flare-up is to use the Stick before and after climbing," Schaefer says. The flexible plastic rod is a self-massage tool designed to roll over and compress your muscles. "A client who was a physical therapist turned me on to it years ago, and I'm glad she did." Now Schaefer carries one with him on all his travels.
---
Lacrosse Balls ($6)
Melise Edwards
Melise Edwards, a researcher at a brain science facility in Seattle who sends V10 boulder problems on the side, uses lacrosse balls to alleviate tension and target sore muscles. "I put a lacrosse ball on the floor or hold it up against the wall and target my shoulders, back, and forearms," Edwards says, noting that lacrosse balls are firm and smooth, so you can lean into them for myofascial release. One of her favorite techniques is the "one-armed snow angel": Face a wall and place the lacrosse ball on a tight spot on your pecs and lean into it. Stretch your arm out to the side and slowly slide it up and down. "The combination of movement and constant pressure feels so nice," Edwards says.
---
Tension Flash Board ($65)
Justin Salas
Justin Salas, a competition climber from Oklahoma, lost most of his vision when he was 14. Later this month, he will defend his title at the National Adaptive Championships in Climbing in Columbus, Ohio. He uses this portable hangboard to keep his fingers from stiffening up on rest days when he's not on the rock. The cord is easy to hang from anywhere, and the variety of crimps, jugs, edges, and slopers makes it extremely versatile. "I use it to warm up before I get on the boulder, and when I'm trying to bring blood flow back to my fingers," Salas says.
Lead Photo: Chen Hu/Unsplash
Trending on Outside Online