Patagonia Made a Wading Boot Designed for Women
Say goodbye to too-wide, unstable boots. These are built for women's feet from the ground up.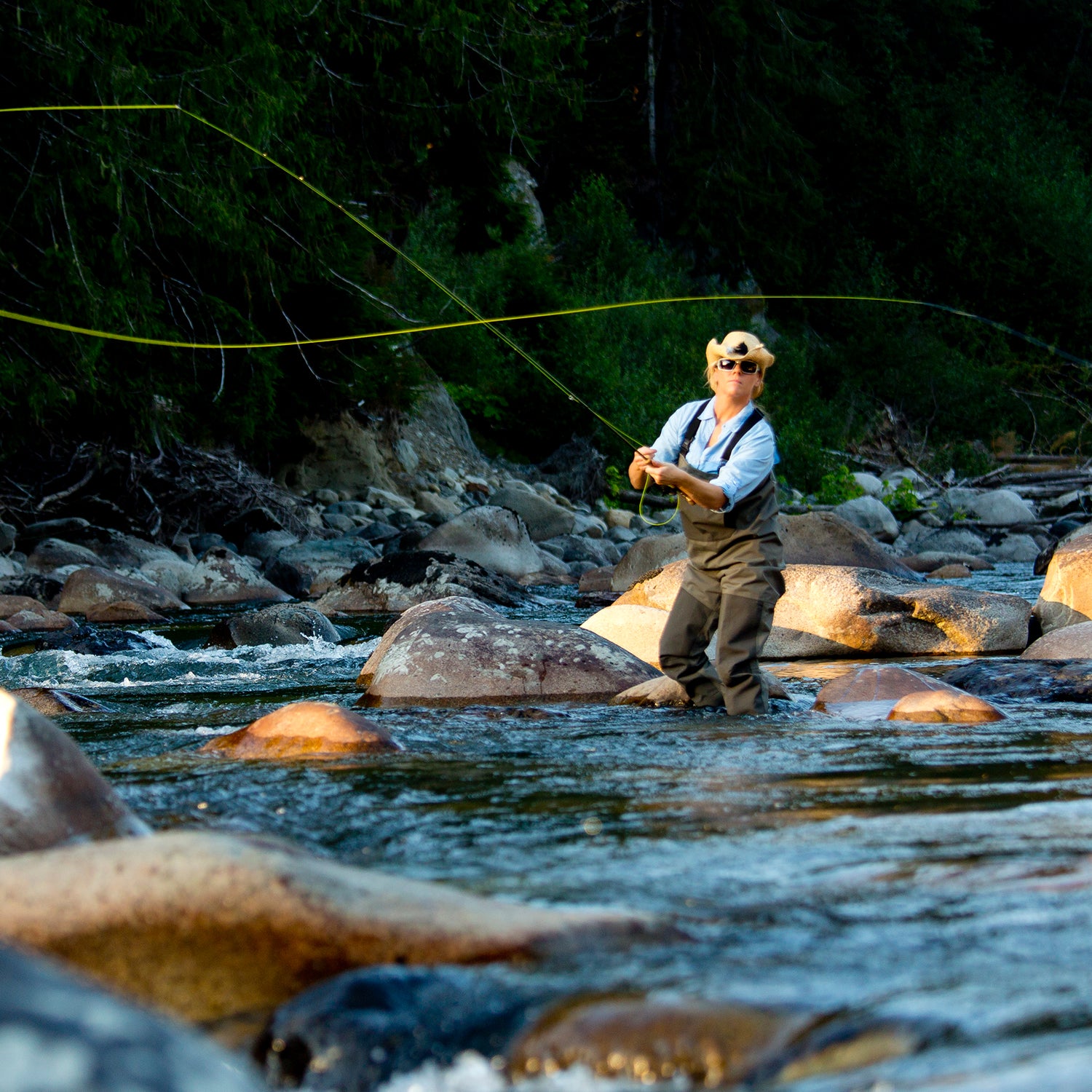 Heading out the door? Read this article on the new Outside+ app available now on iOS devices for members! Download the app.
Over the past five years, I've tested every women's wading boot on the market. Most are terrific in every way but one: They're too roomy to really support my foot. I can't even claim to have slender, Cinderella-style feet. No, I've got extra-wide stompers, yet with most wading boots, I still find it hard to cinch them snug enough to keep my feet from sliding around inside. They're fine during the few times a year when I wear thick oversocks for extra insulation in cold water. Mostly, though, I wish I could achieve a more foot-hugging fit. Even when I crank on the laces, that only succeeds in making the boots tight through the instep. My heel still sloshes about, which compromises my stability on angled rocks.
Then I tried the Patagonia Women's Ultralight Wading Boots ($189), which hit the market last spring. They actually cinch around my entire foot, wrapping firmly but gently from heel to instep. Instead of slipping around inside, my feet feel planted on the river bottom and stable when scrambling over boulders.
Patagonia worked with a women's-specific last when developing this boot. Most companies don't—it's expensive to design a new mold for wading boots, so most brands simply shrink their men's models and offer them in women's sizes.
That works to a point. Simms and Redington both make high-quality women's wading boots that deliver all the performance attributes of their men's models. And Orvis recently devoted a lot of R&D into improving its women's wading boot, which debuts this spring—I'm looking forward to trying it out to see if its "unisex" last can match the support of the women's-specific Patagonia boot.
The Patagonia Ultralight does have a few downsides. Its low-volume interior doesn't accommodate much excess fabric, so if your booties bunch up and create folds in your wading boots, the Patagonia Ultralight will likely worsen the situation. Those foot-pinching folds feel uncomfortable in any boot, but the Ultralight's compressive fit allows them even less room, so they can create hot spots after a few hours. And—my pet peeve—there's no ring at the toe for securing gravel guards. (I hook them into the laces instead.)
But the firm-handshake fit outweighs the cons. When I'm following a hooked fish downstream, I can trust this boot to stabilize my footing and keep me upright.
Lead Photo: Stephen Matera/TandemStock