My Favorite Sweat-Wicking Workout Shirt for Hot Weather
The Saxx Hot Shot outperformed every other top in my quiver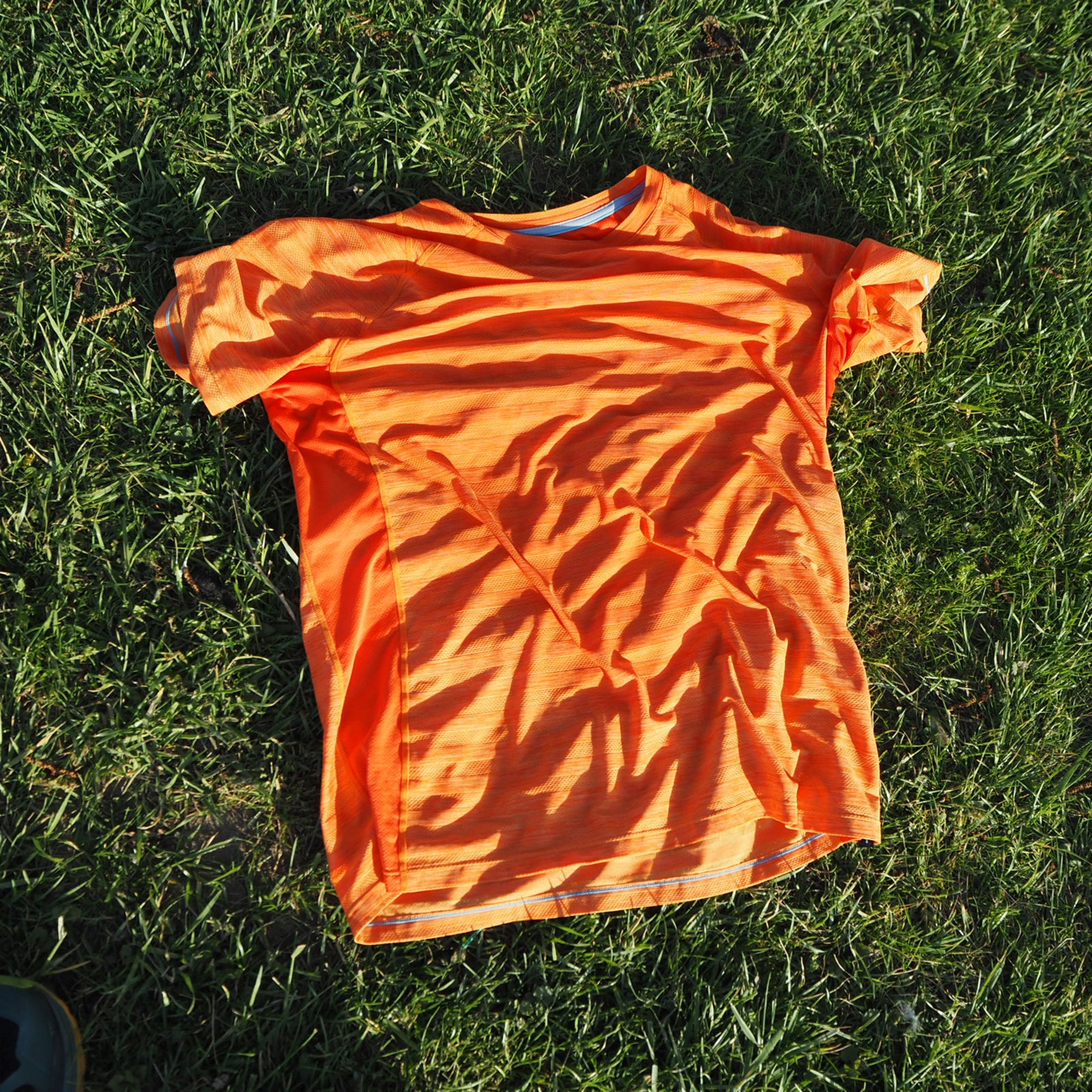 Heading out the door? Read this article on the new Outside+ app available now on iOS devices for members! Download the app.
In a perfect world, I'd never wear a shirt. I live in the Southern Appalachians and summers here are hot and humid. Add the fact that I sweat profusely even in the most arid conditions, and that's a recipe for soggy clothes. That's why I typically skip the tee altogether. It's just gonna get waterlogged anyway, so why bother? 
Sadly, my wife and kids are not as enthusiastic about my shirtless lifestyle, so I'm constantly searching for workout tops that can handle the dual punch of my aggressive sweat glands and the jungle-like ecosystem I call home. It hasn't been easy. I get frustrated with outdoor brands, a lot of which make apparel designed in the Rockies or on the West Coast, where summers are breezy and arid compared to where I spend the majority of my time adventuring. Those clothes are often too thick and can't wick moisture fast enough; they stay wet until I peel them off and put on a replacement, which I'll inevitably soak through as well. 
Because of these difficulties, I was skeptical of Saxx's Hot Shot ($50; sizes S to XXL), which, according to the brand, is designed for high-tempo adventures in hot environments. The brand credits the shirt's moisture management to its proprietary DropTemp technology, which sounds fancy, but boils down to how the polyester-spandex fabric is woven together. Its mesh stripes (see below) are intended to promote wicking and enhance breathability. In theory, the airflow from this design equals better evaporation and dry times.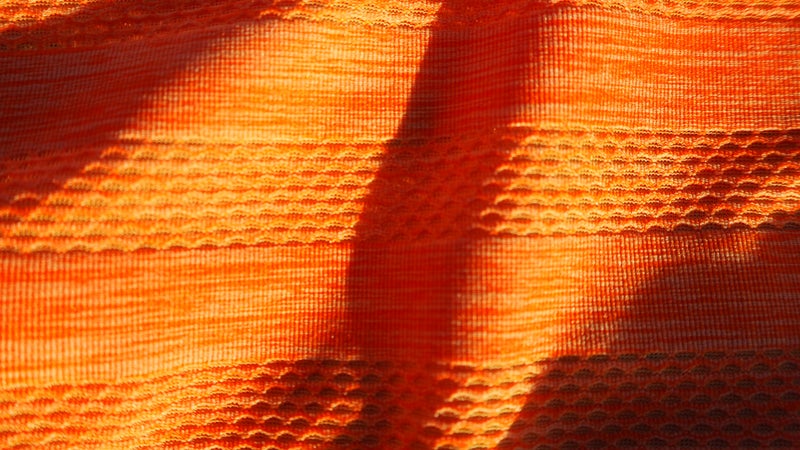 Over the past few weeks, I wore the Hot Shot during a variety of activities, from mowing the lawn, to running my daily miles, to suffering through plyometric exercises in the gym. I even knocked out a particularly brutal 22-mile hike/run through the Black Mountain Range in North Carolina. The temperatures ranged from the low seventies to the eighties. And during it all, I was sweating like an embezzler in an audit.
The shirt had a soft feel next-to-skin and was downright breezy when huffing it in full sun exposure. It retained some sweat on sweltering runs, but it never got saturated and clingy. I was most impressed with it during the 22-miler, which took me over terrain that alternated between rock scrambles to flat sections over several hours. It was basically an interval workout that had me hammering hard, then cooling off before ramping up the pace again. During a long effort like this, I'd normally bring two shirts and swap them after soaking through the first, but the Hot Shot dried quickly between bursts of max effort. It was comfortable to wear all day, and totally dry for the drive home.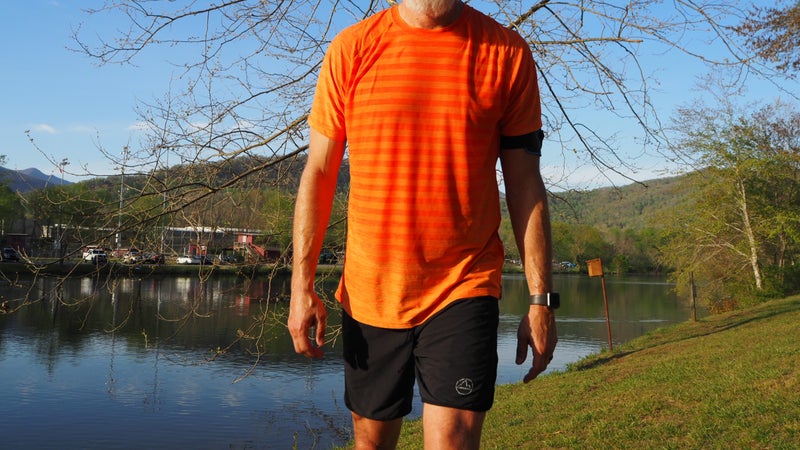 What I really like about this top is that there aren't any gimmicks at play. Some companies will use chemicals to enhance the cooling effect of materials against your skin, or tout moisture-absorbing crystals. The Hot Shot is pretty simple; it has just the right amount of fabric constructed in a way that helps my skin's natural cooling powers.
I've tested dozens of other workout shirts, like Stio's polyester Icefloe Tech tee ($69) and Icebreaker's merino-nylon Sphere shirt ($65), but the Hot Shot outperformed them. It also proved more durable than 100 percent merino tees I've worn, which manage moisture really well, but can fall apart quickly. (Superfine wool can be too fragile for regular abuse without the addition of a partner material like polyester.)
At just 140 grams, the Hot Shot is so light that I forget I'm wearing it during hard exercise—and that's the next best thing to going topless. I'm happy because I don't feel like I'm wearing a shirt, and my family is content because I am wearing one. It's the perfect compromise.