The Classic Hoodie, Upgraded
Six of our favorite men's hooded sweatshirts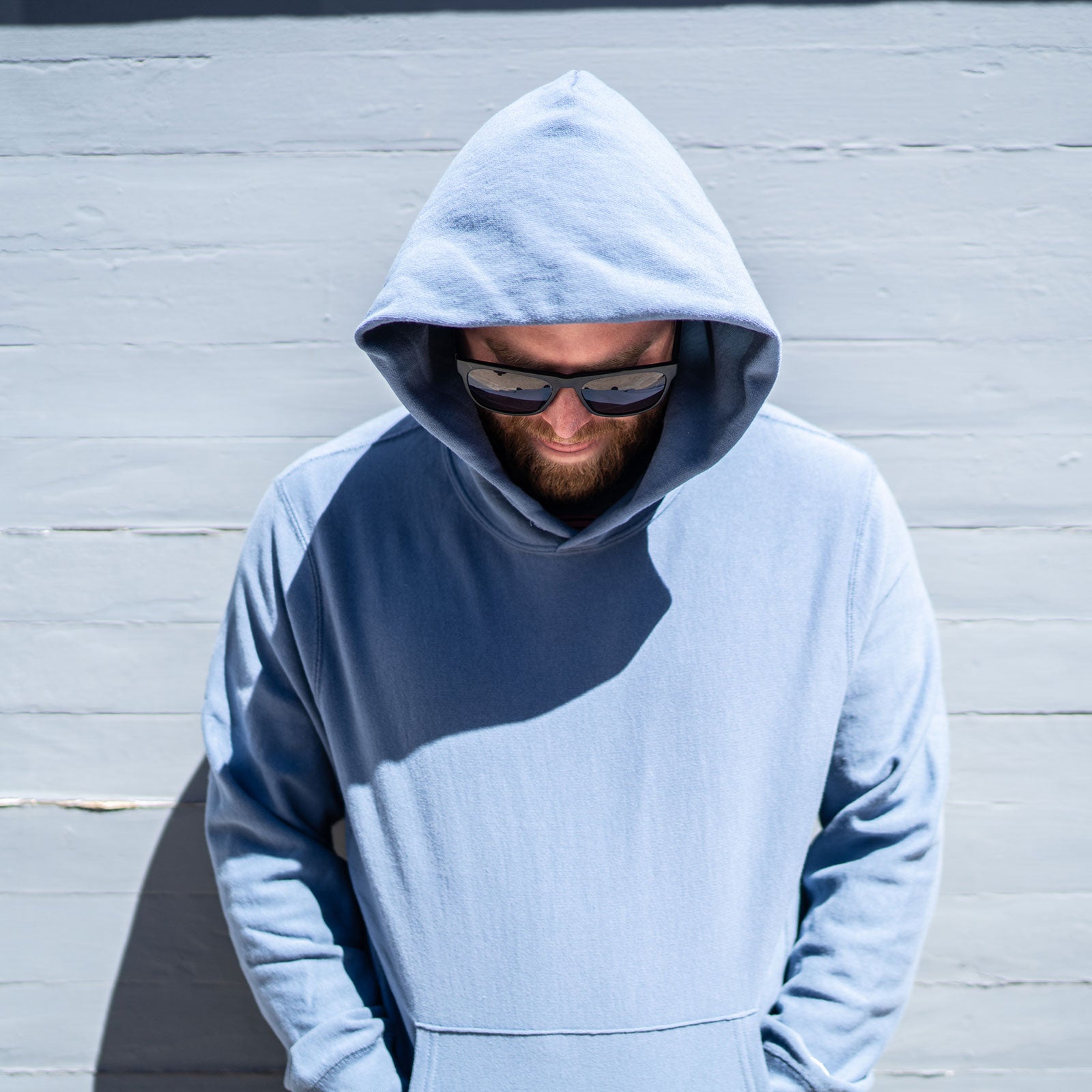 Jakob Schiller(Photo)
Heading out the door? Read this article on the new Outside+ app available now on iOS devices for members! Download the app.
There are no studies to back me up on this, but I'm guessing that if you took 100 people and asked them whether they'd rather get a free nonhooded sweatshirt or a free hoodie, 90 percent (if not more) would choose the hoodie. The hood makes the sweatshirt warmer and cozier while offering head protection from the elements—plus they just look cool. In celebration of this universally versatile garment, here are six of our favorites for everyday use.
Flint and Tinder 10-Year ($108)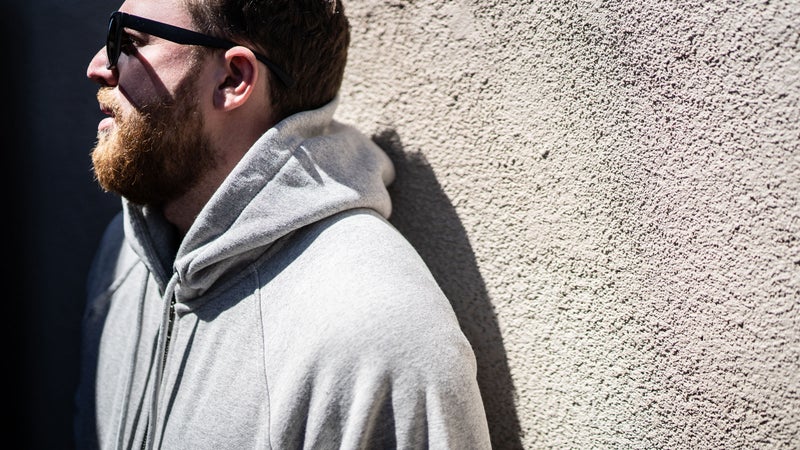 Trying to channel your inner Rocky? Look here. The 10-Year comes in that classic gray, and the cotton-polyester blend is warm enough for cool-weather workouts. If you're not using the sweatshirt to train for you next bout, this American-made hoodie also looks amazing with a pair of jeans. The 10-Year part of its name comes from Flint and Tinder's ten-year guarantee: should anything go wrong in the next decade, the company will gladly fix it.
---
Relwen Windsurf ($178)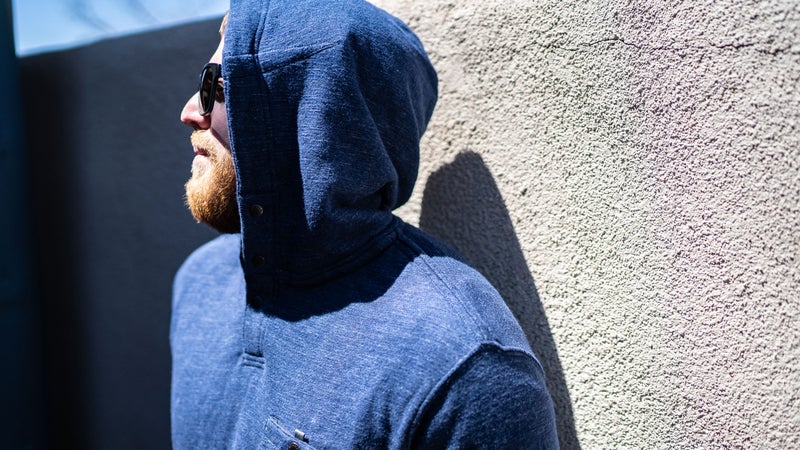 Small tweaks, like the button neck and French-terry material, make this hoodie the fanciest on my list and allow it to play well with nice jeans and leather boots out at dinner. The cotton-polyester blend is also fairly thin, so it's perfect for summer evenings in the city, when a regular sweatshirt might be too warm. I dig the blue, but go for the orange or sea-foam green if you want a more coastal vibe.
This product is currently out of stock. 
---
Todd Snyder and Champion Popover ($138)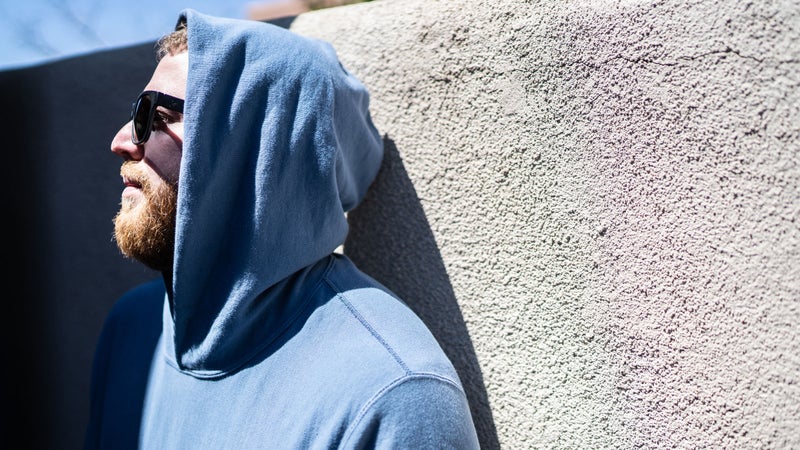 If you've seen Slobby's World on Netflix, then you'll know Champion is making a comeback. This is not a vintage model that you'll find in Slobby Robby's store in Tucson, Arizona, but instead a brand-new version that has just as much steez, thanks to a clean design from Todd Snyder. All you get is a simple front pocket, a small Champion logo, and lovely soft cotton. It draws attention by not drawing attention. Wear it by itself or under a sport coat to dress things up.
---
Proof City Merino ($168)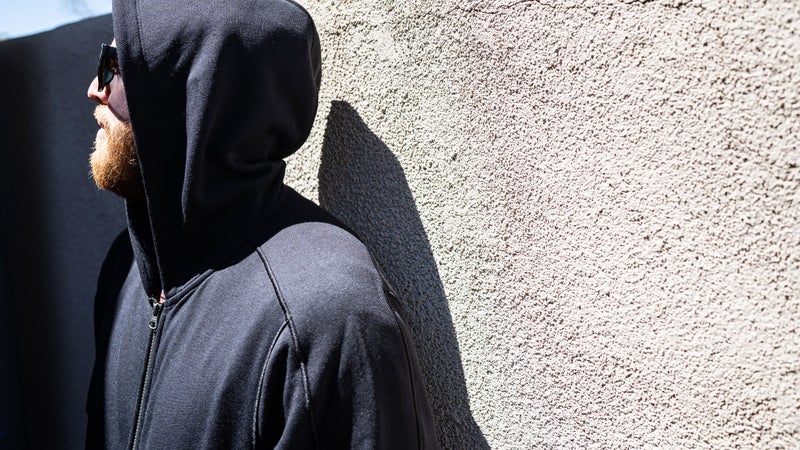 Traveling? This is your go-to hoodie. With its polyester-merino blend, it's slightly warmer than its cotton counterparts, so it has a broader range. It also dries quicker and keeps you warmer if you get stuck in a rainstorm. Proof only offers the City in black, so you can go many, many days between washes and it won't look gross. And speaking of washing, thanks to the polyester, which compliments the wool, you can machine wash the City and not worry about ruining it.
This item is currently out of stock. 
---
Arc'teryx Covert ($199)
This is the only hoodie on my list that I would take backcountry skiing or backpacking. It has a 100 percent polyester build, breathes well, and wicks sweat, so you can take it outside and depend on the performance. But Arc'teryx also took city streets into consideration when building the Covert, so it comes with a svelte cut and heathered look, which means you'll look good sipping après-ski lattes at your local coffee shop.
---
Rapha Pro Team Transfer ($165)
Rapha designed this to be a warm-up or warm-down hoodie for cyclists. It plays that role well, but it's also a great everyday layer that comes with Rapha's precise tailoring and extra-thick drawstrings that shout hoodie from across the street (something I like). I principally use it as a bike-commuting layer, because the 100 percent polyester build breathes well and adds just enough warmth on a ride.
Lead Photo: Jakob Schiller