The Gear Our Editors Loved in February
Favorites include fire pits, food, and coffee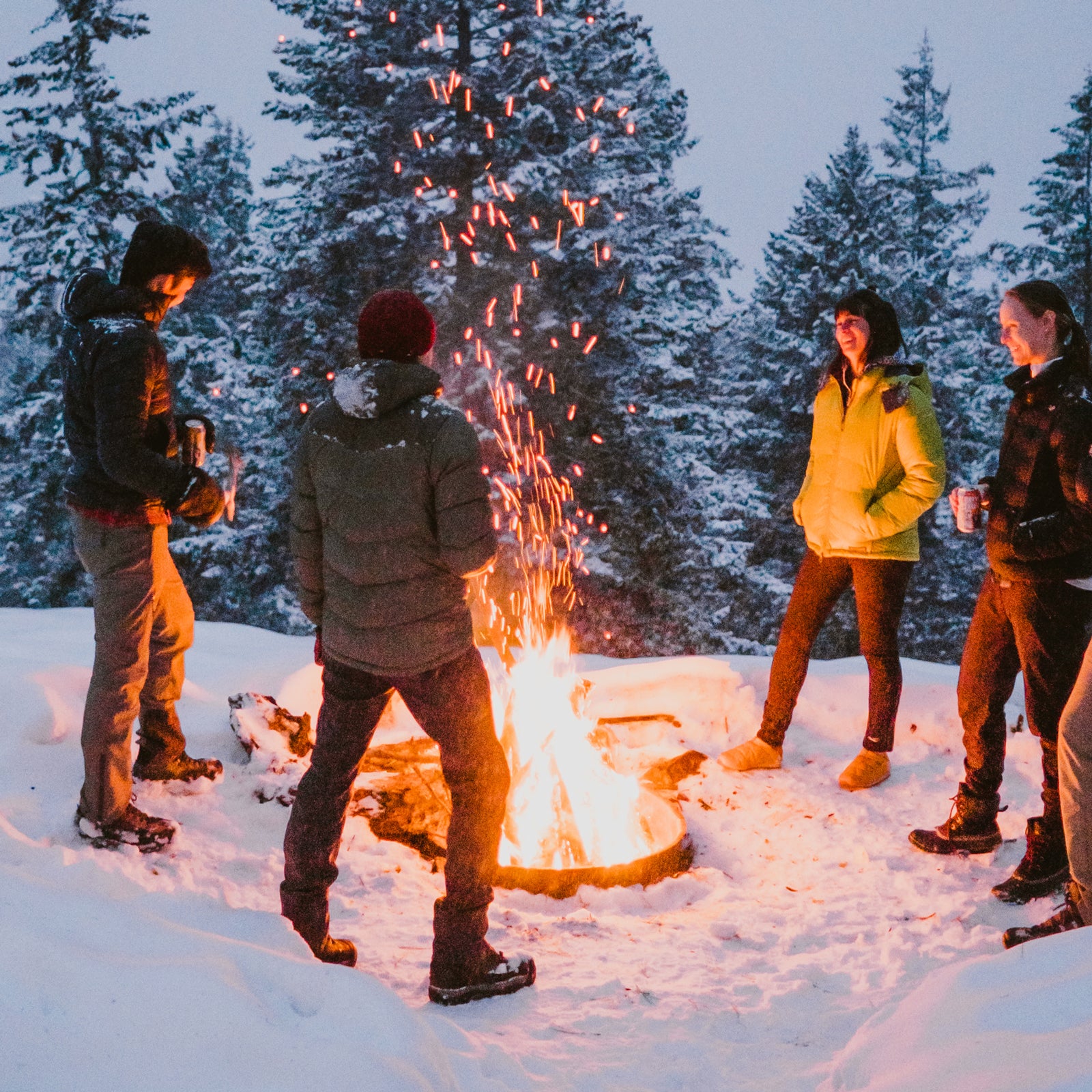 Heading out the door? Read this article on the new Outside+ app available now on iOS devices for members! Download the app.
February always feels like a long month, pandemic or not. Many of us experienced severe winter weather, only for it to disappear as fast as it came. Outside editors huddled around fires, went on hikes, and made better coffee to get through it all. This is the gear we used to do it.
Burch Barrel Fire Pit ($895)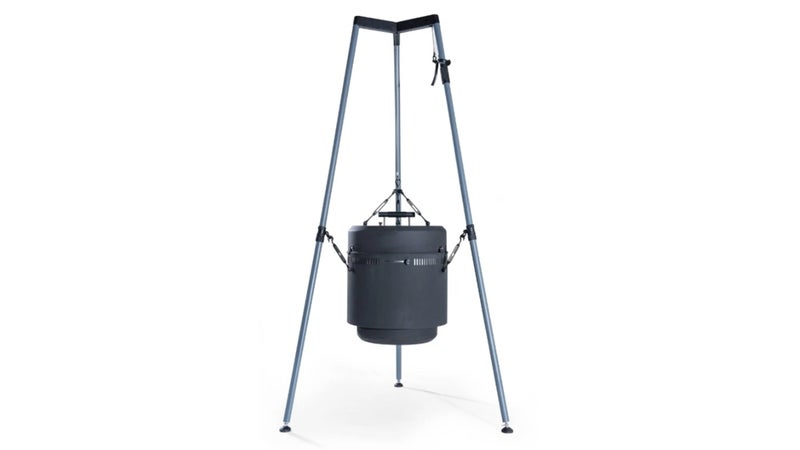 I replaced our backyard grass with Astroturf a couple of years ago. That's been an amazing upgrade for this owner of three large, extremely active dogs. While the synthetic fibers are impervious to weather, claws, and even copious quantities of poop, the material does have one major Achilles' heel: heat. That's what originally attracted me to this hanging fire pit. The secure tripod suspends the burn barrel two feet off the ground, protecting any surface below from both sparks and radiated heat. But it wasn't until I tried one in person that I realized it was also a really neat grill. This thing has quickly become a centerpiece for outdoor entertainment, allowing other people to join in the cooking and giving us a source of warmth to gather around while we eat. Perfect for this pandemic winter. — Wes Siler, contributing editor
---
Nordica Santa Ana 104 Free Ski ($750)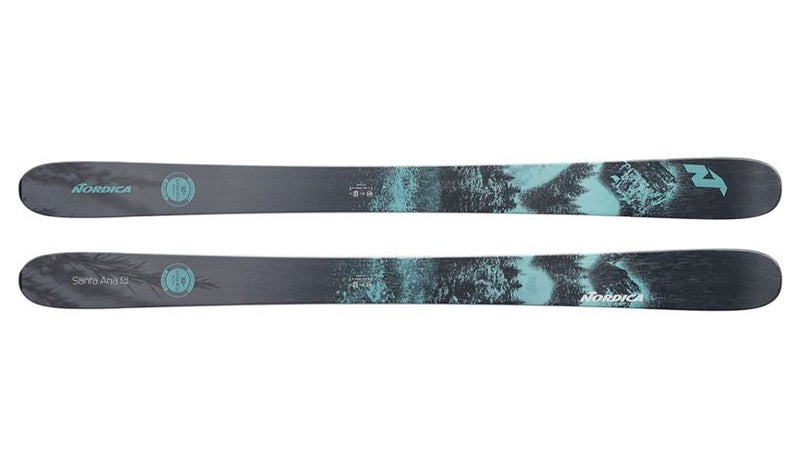 This winter I've been skiing on the redesigned Nordica Santa Ana 104 Free, a ski that I've always loved and am even more psyched about this year. It's stiff and damp, with a sheet of Titanal that helps drive through chunder and maintain stability at high speeds. Rocker at the tip makes it versatile in deeper snow (though it leaves you with a shortish turn radius—16.5 meters in the 172). Despite all that, it's easy to initiate turns, and the skis are responsive in technical, tight terrain (of which we have plenty in Taos, New Mexico). As a five-foot-six, 140-pound person who skis aggressively, they strike the right balance of stable and playful. And for you tools-not-jewels types, the bases have proven durable despite sharky early-season conditions. —Abbie Barronian, associate editor
---
Oboz Bozeman Low Leather Hikers ($120)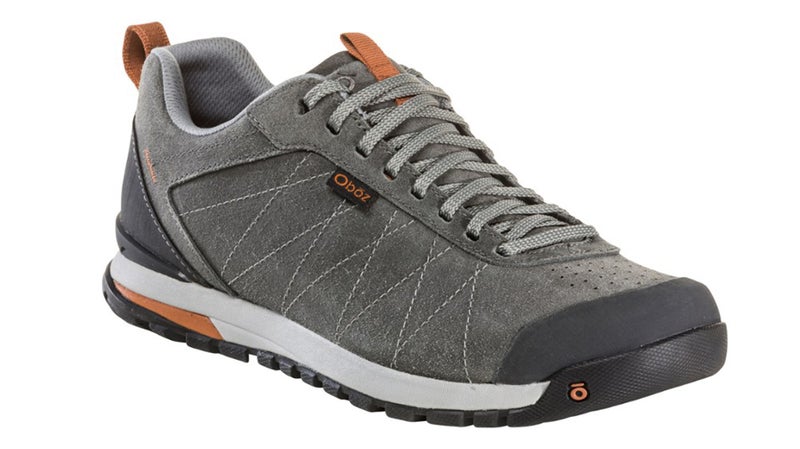 I've always used low hikers and approach shoes as everyday kicks, and the Bozeman Low Leather is the most comfortable pair I've ever owned, thanks to Oboz's cushy insole-midsole combo. I wore these nearly every day last month, and they were great for everything from walking the dog to scrambling around in the mountains for a photo shoot. They also have a PFC-free DWR coating that keep my feet dry while wearing them for après activities in the ski area parking lot. —Jakob Schiller, contributing writer
---
Specialized Trail Wind Jacket ($125)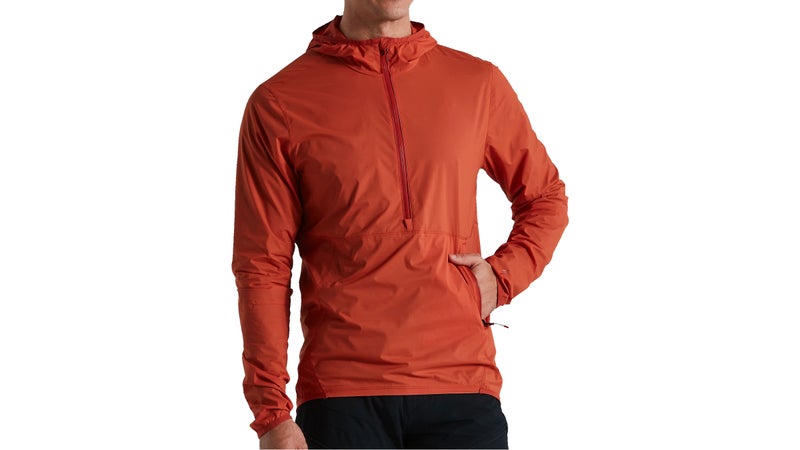 Fully waterproof shells are overkill for bike riding in New Mexico, so this has been my go-to layer amid wind and snow flurries and drizzle on gravel spins and while commuting. The stretchy polyester fabric is ultrathin and comfortable but cuts the chill just enough on cold mornings. The DWR coating stood up to light blowing snow during a ride in early February. Perforated holes on the back dump heat, and it packs down into its own pocket so I can easily stash it in my commuter bag. —J.S.
---
Swift Industries Ardea Pack ($135)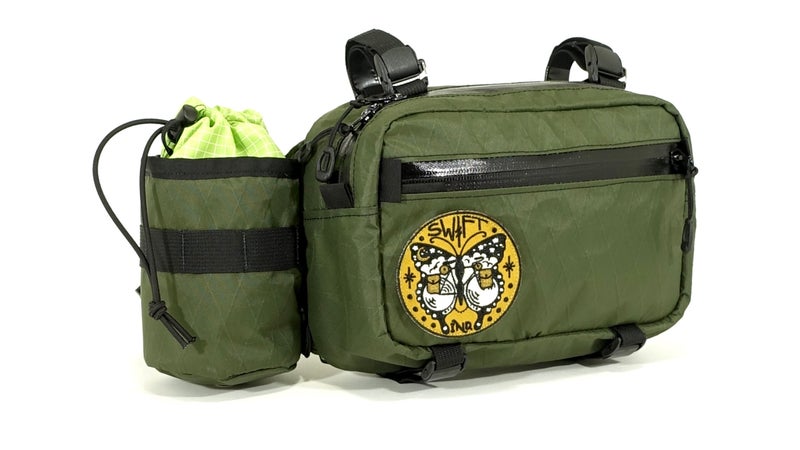 I use a handlebar bag on all the bikes I use for gravel riding and commuting. The Ardea is my favorite because it comes off and doubles as a fanny pack. That's nice when I'm running errands on my bike and want to take the pack into the store with me. The Ardea can also serve as a camera bag on long rides, when I want to hop off my rig and explore on foot. Built from X-Pac and Dyneema, it will last roughly forever. —J.S.
---
Honey Stinger Short Stack Waffle ($17 for 12)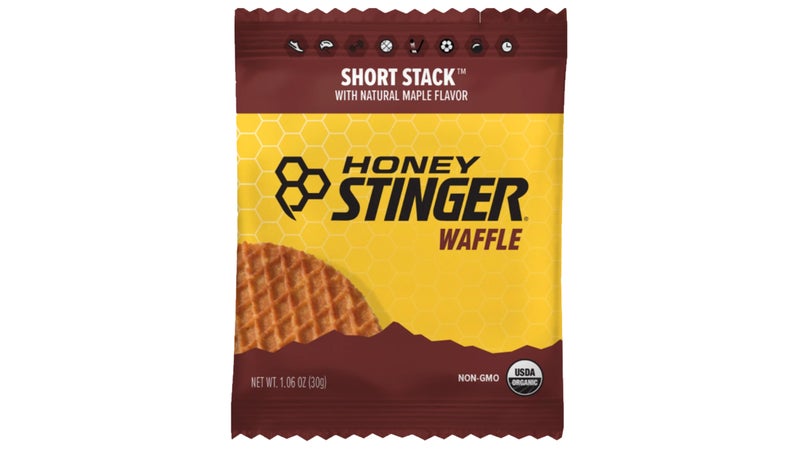 Now that I'm a father of a toddler, my dawn patrols start much earlier than they did in my youth. I wake up at 4 or 5 A.M. to skin laps or run so I can still spend time with my family in the mornings. I'm fine with the cold and dark, but finding the motivation to eat when my brain thinks it's the middle of the night is more difficult. Recently, I munched Honey Stinger's new Short Stack Waffle with a cup of coffee while driving up to my local ski resort one pitch-black morning. I savored the calories of the little power disc, which tasted like a real breakfast thanks to its honey and maple flavor. It gave me enough energy to power through two skin laps before rushing home for a hot breakfast with my daughter. —Joe Jackson, Gear Guy
---
Solo Stove Yukon Fire Pit ($600)
I've spent a lot of time during the colder months of the pandemic huddled around outdoor fire pits and usually come home with red eyes and smoky clothes. When I finally decided to get a pit of my own, I opted for the Solo Stove Yukon, in part because I heard it was almost smokeless. I worried that its sleek steel appearance wouldn't feel as authentic as an old-school fire pit, but it actually looks very cool in my yard. And it burns hot and produces very little smoke, thanks to airflow holes around the entire base, spreading warmth to my pandemic pod. I, for one, hope fireside gatherings continue post-pandemic, and I'll do my part by hosting around the Yukon into the foreseeable future. —Mary Turner, deputy editor
---
Vssl Java Coffee Grinder ($145)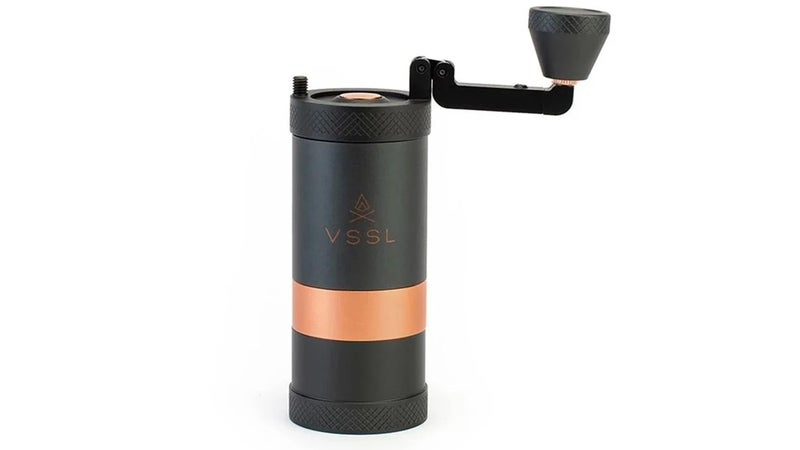 One of my newly acquired quarantine habits is being a little extra when it comes to my morning caffeine. I've taken the leap from grinding my beans at Trader Joe's to doing that at home with Vssl's extremely easy-to-use hand grinder. With 50 settings and a stainless-steel burr to back them up, the Java allows you to be more particular and consistent with your grind size than I thought possible (or necessary). That perfection takes fewer than 60 über-smooth turns of the extendable handle to achieve, which means no forearm fatigue. It's the ideal size for grinding enough beans (20 grams) for one stovetop espresso cup, and so quick to use that making another isn't a chore. Touches like a button-release top, a handle that doubles as a carabiner, and a solid aluminum build make it delightful to work and classy as hell for both home and camp. —Maren Larsen, associate editor
---
Amazon Kindle Paperwhite E-Reader ($130)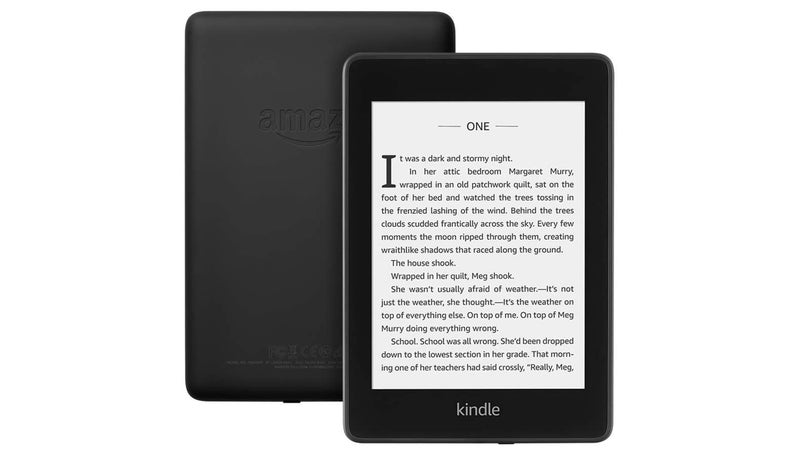 I never thought I'd be an e-book person. I love the sensory experience of the real thing: the smell of the pages, the gloss of the covers, and being able to flip back to reread parts. Plus, I always thought e-readers were, well, nerdy—and yes, I know we're talking about reading. But this year, I became a convert. With libraries closed for in-person browsing and my bank account strained by the number of book purchases I'd been making, I turned to the Kindle Paperwhite and the Libby app, which makes borrowing e- and audiobooks from your local library super easy. It's a practical choice for an outdoorsperson, too—the Paperwhite has a waterproof rating of IPX8, weighs just 7.3 ounces, and can be used for up to 28 hours without the backlight, so it's ideal for backpacking and travel. Pro tip: get a PopSockets PopGrip so it's easier to hold, especially if you have small hands like me. —M.L.
---
The North Face Flight Vectiv Trail Shoes ($199)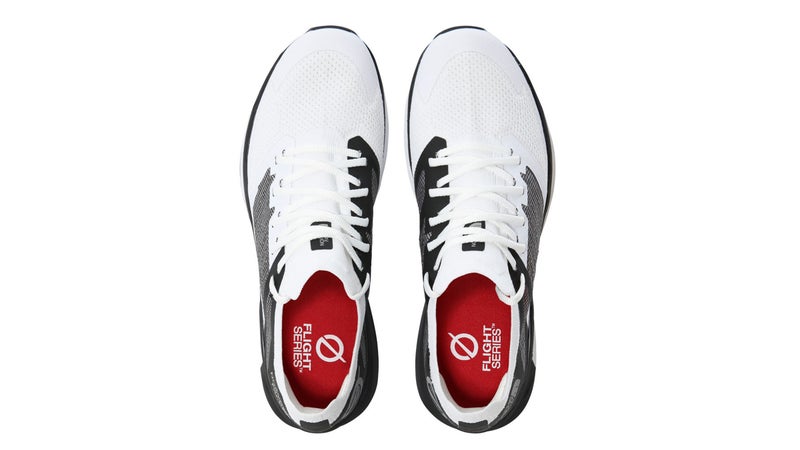 I've never been one for fancy, ultralight, ultrafast running shoes with carbon plates. Chalk it up to poor form or being too slow to reap the benefits, but I've never really felt the difference. Besides, my ever injured ankles and feet are picky. Needless to say, when the North Face sent me a pair of its newest trail shoes, I assumed I'd take them out for one obligatory run and then relegate them to the bottom shelf. Four months later, they're the only shoe I want to run in. The upper is incredibly minimal—a thin, stretchy, seamless knit mesh in a socklike construction—yet fits snugly enough to feel supportive. Underfoot, a full-length carbon plate and heavily rockered midsole push you forward with each stride without feeling too exaggerated or stiff. The dual-density foam compound is seriously peppy yet still somehow forgiving enough for my addled ankle tendons. It's the closest shoe I've tried to the cliché ideal of running on clouds: light, bouncy, breezy, like I could float on down the trail forever. I actually have to stop myself from wearing these on a daily basis (a shoe this pricey is something I want to save for big outings). Thankfully, the North Face makes beefier, more affordable versions of the shoe for all manner of training, racing, and ultra-distance days. —Ariella Gintzler, senior editor
---
Oiselle Triple Threat Tights ($96)
As a recent arrival to New Mexico and its high desert, I thought the altitude would be my biggest running adjustment. But it's been just as much of a challenge to figure out what to wear, when a 30-minute drive can be the difference between steep, snowy inclines or flat, windy, rock-strewn expanses. I've lived in the Triple Threat tights no matter the conditions or environs (including the grocery store). With the right layers up top, I'm warm and dry if the trails are icy, and not too hot if I'm exposed in the sun. A wide waistband is comfy enough for working from home but stays in place while I'm on the move, even with my phone and car keys in back. —Natalia Lutterman, editorial assistant
---
BonDry Hydration Bladder Drier ($20)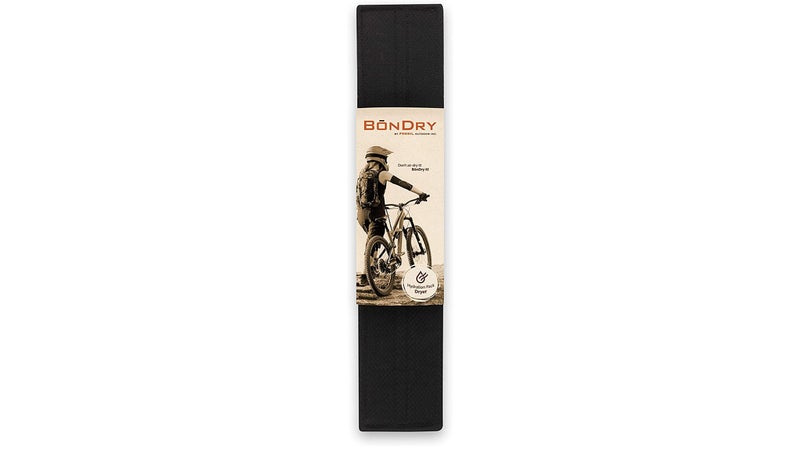 If you're like me, you've tried many, many different ways to efficiently dry your hydration bladder after a long ride, run, or hike. My previous method used to be emptying out any remaining liquid, detaching the hose, and stuffing a pasta fork in there, then nestling it in with the other utensils (my wife loved this). Now I follow the same steps as before, but instead of a pasta fork, I insert this thin rectangle made of bio-based material and recycled plastic bottles and toss it on top of the fridge and out of the way. The BonDry absorbs any liquid remaining in the reservoir and wicks it out the top end. It's simple and effective, and there's never any microbe-harboring water in there the next time I head out for an activity. —Will Taylor, gear director
Lead Photo: James Harnois/Cavan