Fashion, Keep Your Hands Off Our Gear
If your only exposure to Canada Goose has been an abundance of black parkas on the New York City subway, this rant is for you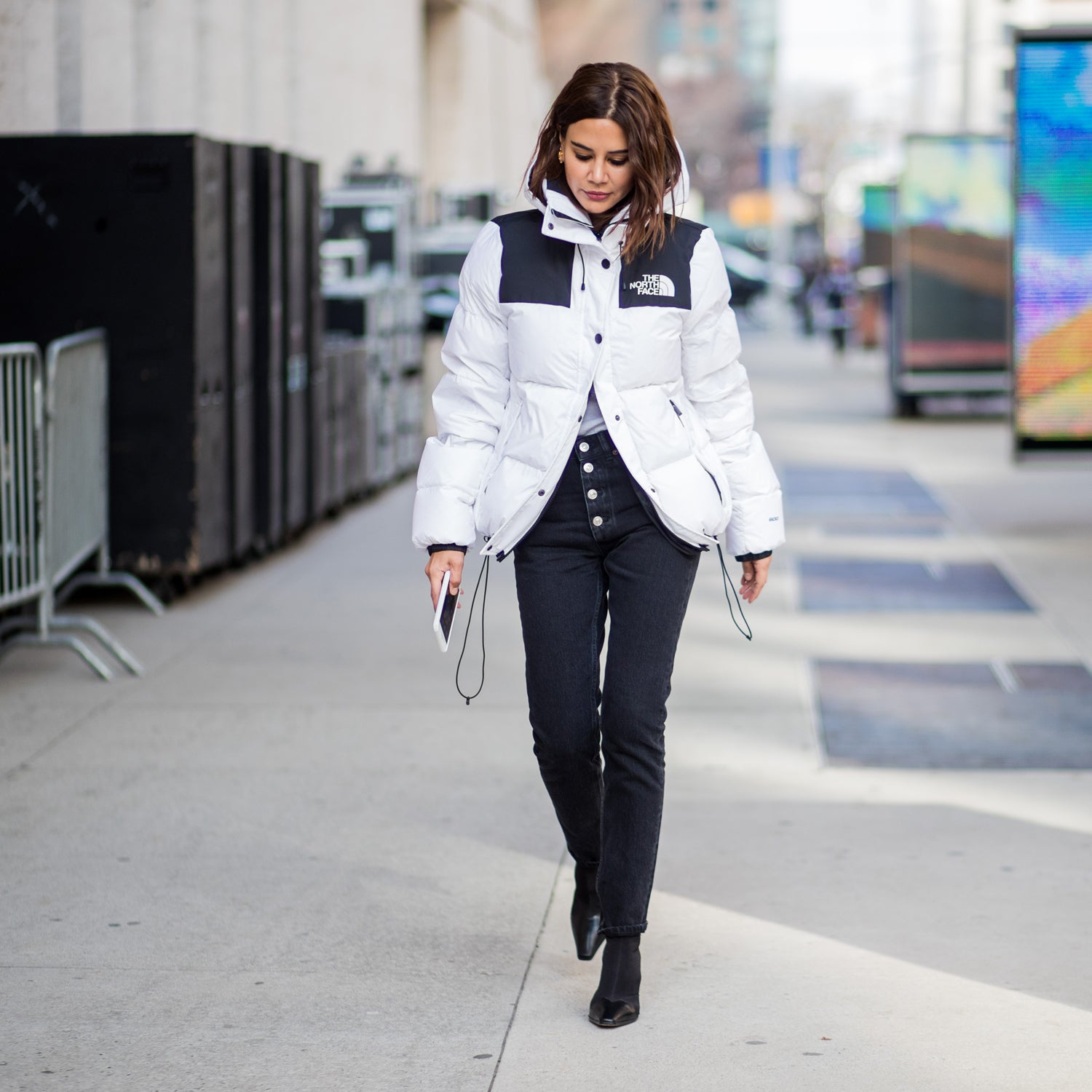 Heading out the door? Read this article on the new Outside+ app available now on iOS devices for members! Download the app.
Fashion Week has wrapped up in New York. And we don't care, except that they keep sucking outdoor brands into their pop-culture vomitorium via a trend New York magazine coined "gorpcore." Which is kind of a brilliant word, actually—a mashup of GORP, an acronym for Good Old Raisins and Peanuts that's also used as a slur against outdoorsy people, and "core," short for hardcore, meaning the subset of society who do shit besides go to Fashion Week.
For laypeople, gorpcore is utilitarian apparel and footwear that's been appropriated by hypebeastie boys and girls as urban streetwear and fashion. It's all the rage right now. A columnist who writes for Fashionista recently counted half a dozen celebs and fashionable folk wearing insulated down coats by The North Face entering a Fashion Week event. "Gorpcore Is the New Normcore" ran one headline last winter. Maybe that makes sense to you. It does not to me, but I couldn't read further.
Who cares, you say again, and I'm with you, except the fashion set can't even get the damn vernacular straight. We of the mountains call insulated coats "puffies." They who throw around terms like "pastiche" know them as "puffers." Not so fast. A puffy is a jacket; a puffer is a fish. The former is to be accompanied by a knit hat, mittens, and caloric intake to keep you alive. The latter is something urbanites eat when trying to fugu themselves to death.
Anyway, just because gorpcore has a newly minted name doesn't mean it's new. Fashion has been robbing from the outdoors forever. In the 1960s, it was glacier glasses, which were originally made by the French to keep mountaineers from going blind. They still show up on runways. In the '70s, it was the Moon Boot, which Italian ski-boot manufacturer Tecnica designed as a super-comfy après slip-on that was warm and relaxing. In the '80s, it was leg warmers (not sexy, and Nordic skiers had them first, Madonna). And in the '90s, it was the Timberland work boot that somehow went mainstream. It has never left.
Damn! My generation was fashion-forward. We wore work boots because we worked landscaping jobs through high school, satin-finished Red Sox and Celtics jackets just because of the Sawx and the Celts, CB anorak windbreakers on ski days, and obscure hockey sweaters recently popularized by Mr. Snoop Dogg. Are backwards ball caps back in yet? My class reunion is coming up.
So, yeah, like the rags you wore in high school, gorpcore will come and go. But it is truly at a zenith right now, so let's enjoy it. Even Salomon, one of my favorite French ski, boot, and binding brands, has been caught up in the hype. As Samuel Hine reports in GQ, a bunch of trendy skateboarders wore the brand's clunky, techy, Euro-looking trail shoes as a joke in a photo shoot, and now the kicks are the appropriation à la mode.
Hell, that gets me thinking: If techy outdoorsy is chic, then urbanites may soon be asking plastic surgeons to replicate my frostbite-discolored nose and protruding rib (broken in an Alaskan fall onto my avalanche transceiver). I'm betting on it, anyway.
It's been said that fashion—which is, by definition, ungrounded—often circles back to the authentic. That's probably because much of what constitutes high fashion today would get you killed for different reasons in the real world. The pendulum has simply shifted our way again. It's nothing to get worked up about. So I say to the outdoor brands: Take the money while the money is there. Because someday you might be selling only to the "core" again. Fashionable Canada Goose began by building crazy-warm apparel for Canadian prison guards tasked with walking a perimeter in Saskatchewan. Uggs (of Australia) were first worn by sheep shearers in the 1920s, appropriated by surfers in the '60s, and hyped by Tom Brady only after he had a few rings. That's right, Canadian prison guards and Australian sheep shearers. Not much of a market. Skiers aren't that much better. No wonder The North Face has been stuffing schwag bags at Sundance for at least a decade to get that type of exposure.
In the end, though, who are we, the denizens of the corecore, to talk? We chase fashion, too. Kinco gloves are cold as hell and offer zero dexterity, but half the ski world wears them because they're a fashion play rooted in authenticism. My son and I just followed a storm to Jackson Hole to sleep in a van and ski powder up at the village for three days. The lineup for the tram is the biggest runway in skiing. I was eyeballing as much as I was eyeballed, but here's what I found: Only the tourists from major metros and sponsored athletes wear big brand-name outdoor apparel anymore. Next up, you have dedicated skiers from around the country wearing small brands like Stio, Strafe, Saga, 686, and Flylow. And finally, you have the local's locals, who wear the same brands until their pants are so grease-stained and tattered at the cuff that you could never mistake them from being anywhere but a communal yurt down valley.
Call it nouveau grunge. Visualize distressed jeans and a snowmobile repair shop. That's what authentic looks like. And I'm going to capitalize on it. I know an Outside contributor who traded a brand-new pair of Arc'teryx Gore-Tex pants for just such a shredded and oil-stained pair. He's not the only shopper. I'm going to start a line of distressed ski apparel.
Jackpot.
Lead Photo: Christian Vierig/Getty