The Best Adventure Gift for Every Type of Dad
Dads come in all varieties. One of Outside's gear dads has the perfect Father's Day gift idea for each.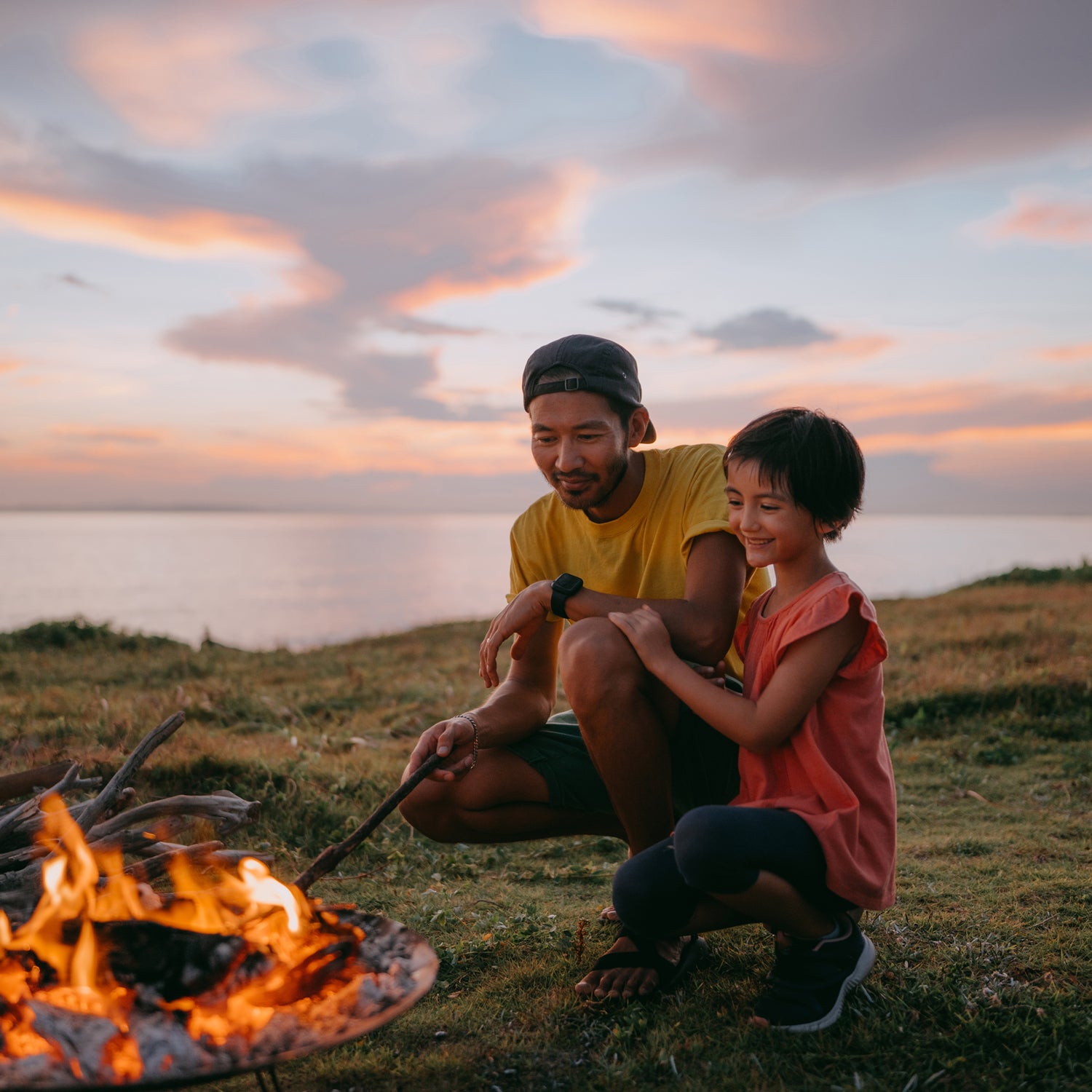 Heading out the door? Read this article on the new Outside+ app available now on iOS devices for members! Download the app.
I'm a dad of four and have been testing gear at Outside for nearly a decade, so Father's Day gift suggestions are right in my wheelhouse. What follows is a list of gear I've recently tested that's made my life as an outdoor dad significantly better. No matter what your dad loves to do, something on this list should have you covered.
For the EDC Dad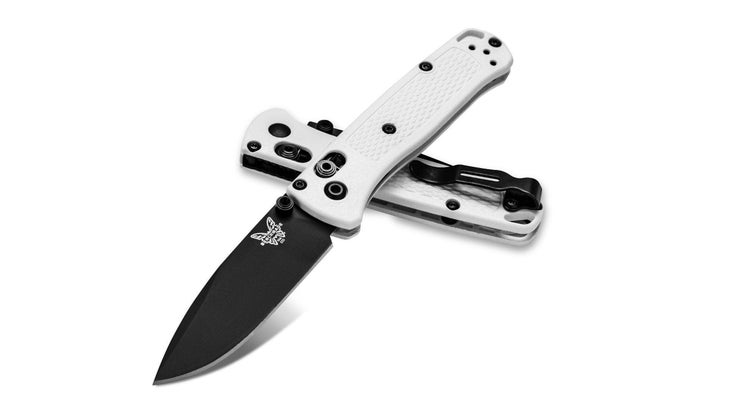 Benchmade Mini Bugout Knife ($165)
There's no better everyday carry knife for the size and weight. Tipping the scales at just 1.5 ounces, the Mini Bugout has a feathery handle made from polymer with inserted carbon-fiber fragments that is incredibly stiff, sturdy, and comfy to hold. Inside the handle is a fold-out 2.82-inch premium stainless-steel blade that's up for any job, including ripping through boxes, cutting rope and branches, and slicing salami. Even after years of abuse the blade maintains a consistently sharp edge.
---
For the Industrious Dad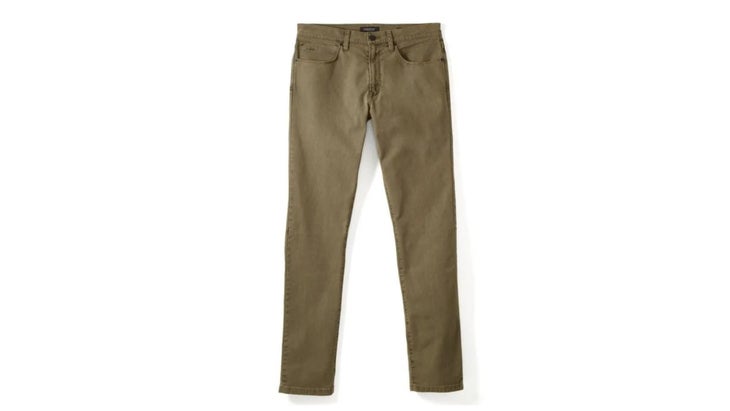 Proof Rover Pant, Slim ($118)
Over the past year I've probably worn this pair of pants for 200 days. That's because they're suited for anything from yard work to lunch meetings to camping trips. Made from a sturdy but breathable cotton, they put up with dirt and scratches and then look nearly brand new out the wash. Thanks to the simple tailoring and wide variety of colors they also go great with a pair of Blundstones at work. A little bit of added lycra makes them stretchy, so I'm happy to use them for bike commuting, climbing, and hiking too.
---
For the Overland Dad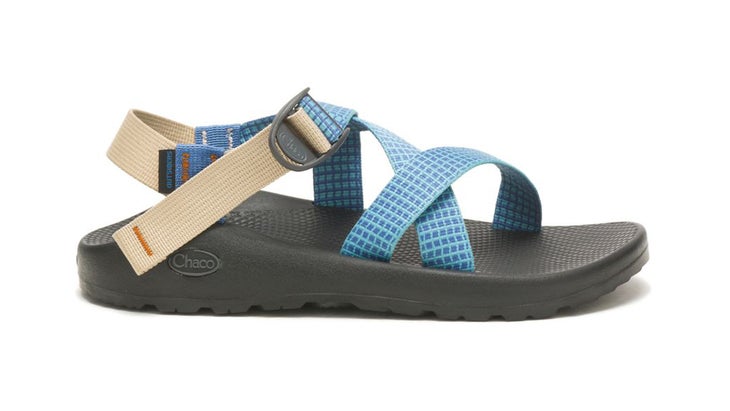 Chaco x Outsiders Z/1 Classic ($105)
Outsiders is a well-curated British outdoor retailer and this collab with Chaco is a hat tip to old British 4x4s. The tan heel strap is very British safari, and the three offered colorways are similar to the paint jobs you might find on classic Land Rovers. It's also easy to see a comparison between Chaco sandals and Land Rovers since they're both nearly indestructible and endlessly useful.
---
Sponsor Content
Citizen Promaster Dive Automatic ($650)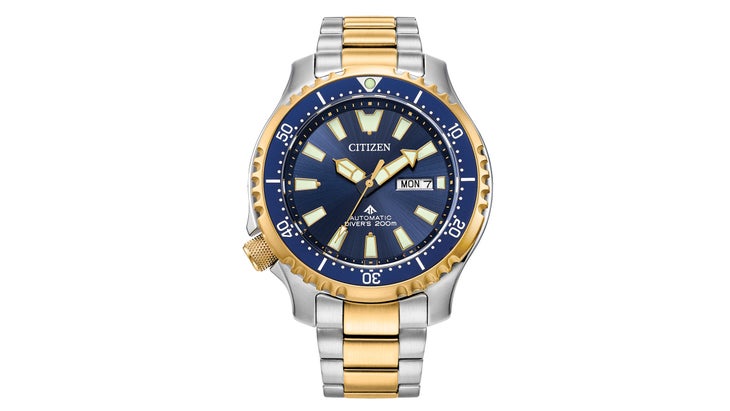 The latest in the Promaster Sea collection, the Promaster Dive Automatic is a distinctive new take on a timeless design. The technically advanced and stylish watch is water resistant to 200 meters, is ISO compliant, and comes in an exclusive collector's dive tank box.
---
For the Backpacker Dad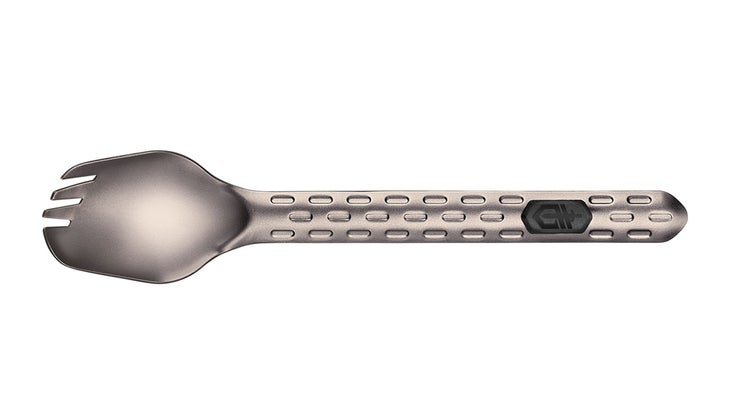 Gerber Devour Titanium Spork ($25)
This spork is my go-to because it comes with a deep basin spoon that actually works like a spoon and the fork tines that actually work like a fork—not something I can say for every backpacking utensil out there. Gerber's version is also bomber and light since it's made of titanium. On the back of the spork Gerber cleverly attached a small multi-tool that adds almost no weight or bulk but comes with a couple handy tools, including a bottle and can opener, and two flathead screwdrivers.
---
For the Adventurous Office Dad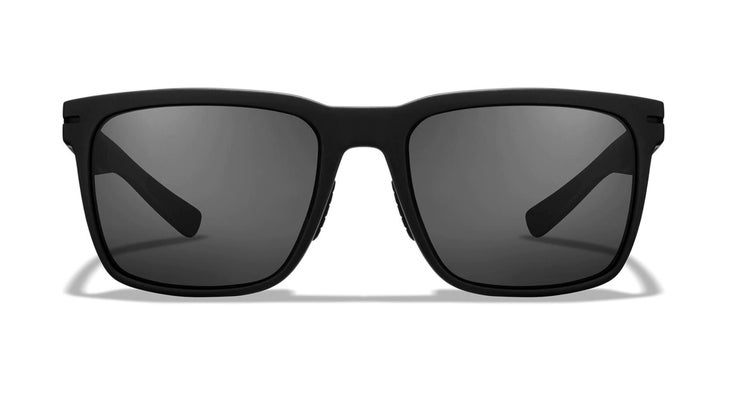 Roka Barton Prescription Sunglasses ($245)
For all you dads out there that need glasses but still love to play outside, look here. Roka's frames are some of the toughest I've ever tested, and the grippers on the nose and frame arms keep them on your face even if you're drenched in sweat and bouncing down single track on your mountain bike. High quality lenses make everything clear, and I love the simple but modern design of the Barton frames. Roka also makes regular eyeglasses that come with similar features so you can use them at the gym or for an in-house HIIT workout.

Buy Now
---
For the Prepared Dad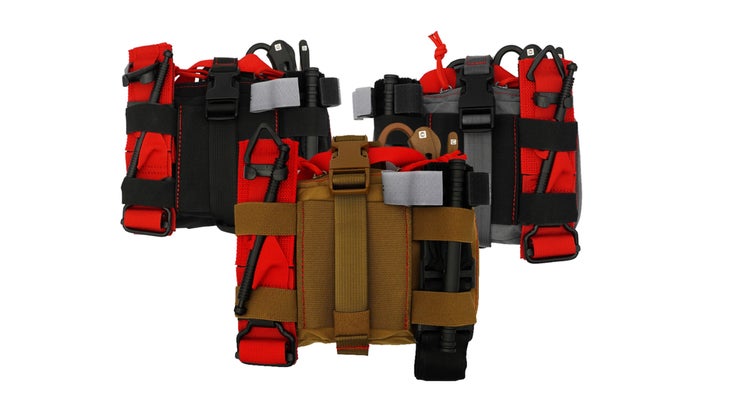 Dark Angel Medical Headrest Emergency Deployment Rig Trauma Kit ($200)
Let's hope it never happens, but if you're ever in a car accident and either you or someone else is seriously injured, you'll want to have this kit. With items like a tourniquet and hemostatic gauze, you should be able to mitigate major trauma until the medics arrive. It would also be wise to get trauma training from a place like Stop the Bleed, so you know how to properly use the gear that's included.
---
For the Water Dad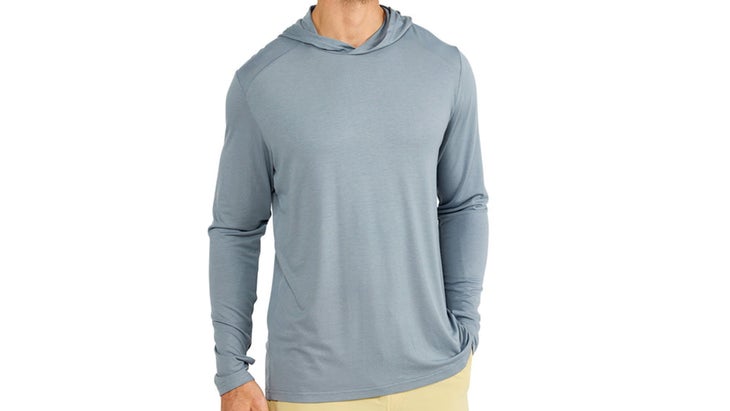 Free Fly Bamboo Shade Hoody ($68)
Some sun hoodies are too thick and warm. Others are too thin and flimsy. Free Fly, however, created one that's just right. Their bamboo material, which has an incredibly soft hand, is thick and durable enough to keep the sun out (UPF 50+) and put up with backpack straps, but still airy enough to keep you from overheating on truly hot days. I also love the well-cut design that allows for plenty of movement but doesn't make the shirt look schlubby.
---
For the Bike Dad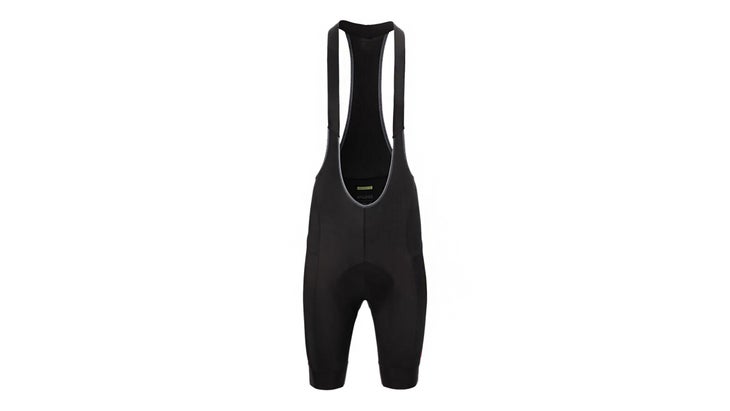 Giro Chrono Elite Bib Short ($200)
If your dad is putting in lots of miles on the bike he deserves a nice pair of bibs. Made from a supportive and breathable nylon and hung with a generous chamois, these have helped me keep everything in place and happy on all-day gravel rides where chafing was not an option. They look great matched with a road jersey, but I also wear them under shorts on my commuter and mountain bikes. Bonus points to Giro for making them from recycled nylon and Bluesign-approved elastane.
---
For the Stylish Dad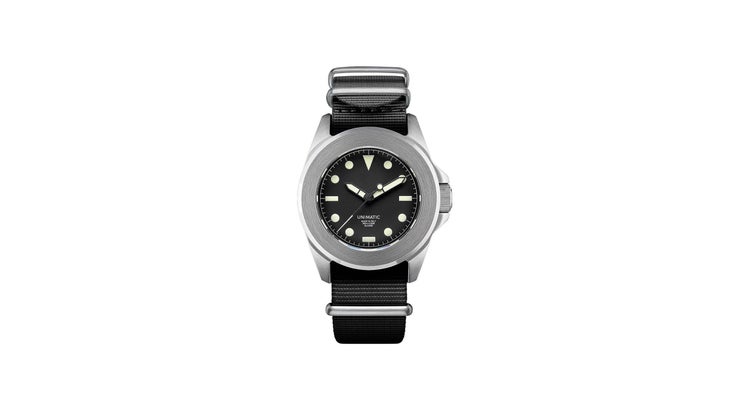 Unimatic UC4 Watch ($575)
I love my Garmin watch for workouts and adventures. But on days when I don't want a bulbous watch on my wrist and don't need all my metrics staring me in the face, this is my new go-to timepiece. Ultra-simple in its design, this Italian-made piece has a super clean aesthetic and a bomber build that makes it water resistant up to 300 meters. It's spendy, but I think of it as a small investment in a piece of gear that I'll likely use for the rest of my life and then pass onto my kids.
---
For the Animal Lover Dad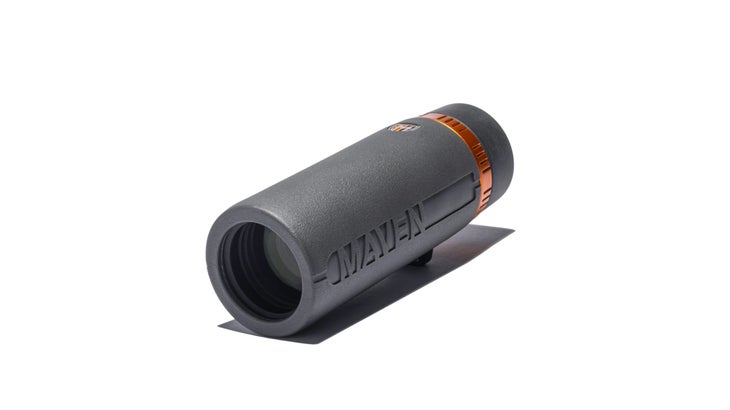 Maven CM.1 8×32 Monocular  ($195)
Monoculars are gaining popularity because they're smaller and more portable than binoculars but can still provide a whole new perspective on the outdoor world. I'm a fan of Maven's version because you get a high-quality glass for a reasonable price, while the 8×32 configuration provides a generous amount of magnification. I take mine hiking to look at birds, but it usually lives in my truck so that I can pull over and zoom in on a herd of elk or aim it at a high-alpine couloir I'm scouting for skiing.
Lead Photo: Ippei Naoi/Getty