5 Hot-Weather Essentials for Your Dog
Keep your four-legged adventure companion cool in the heat this summer.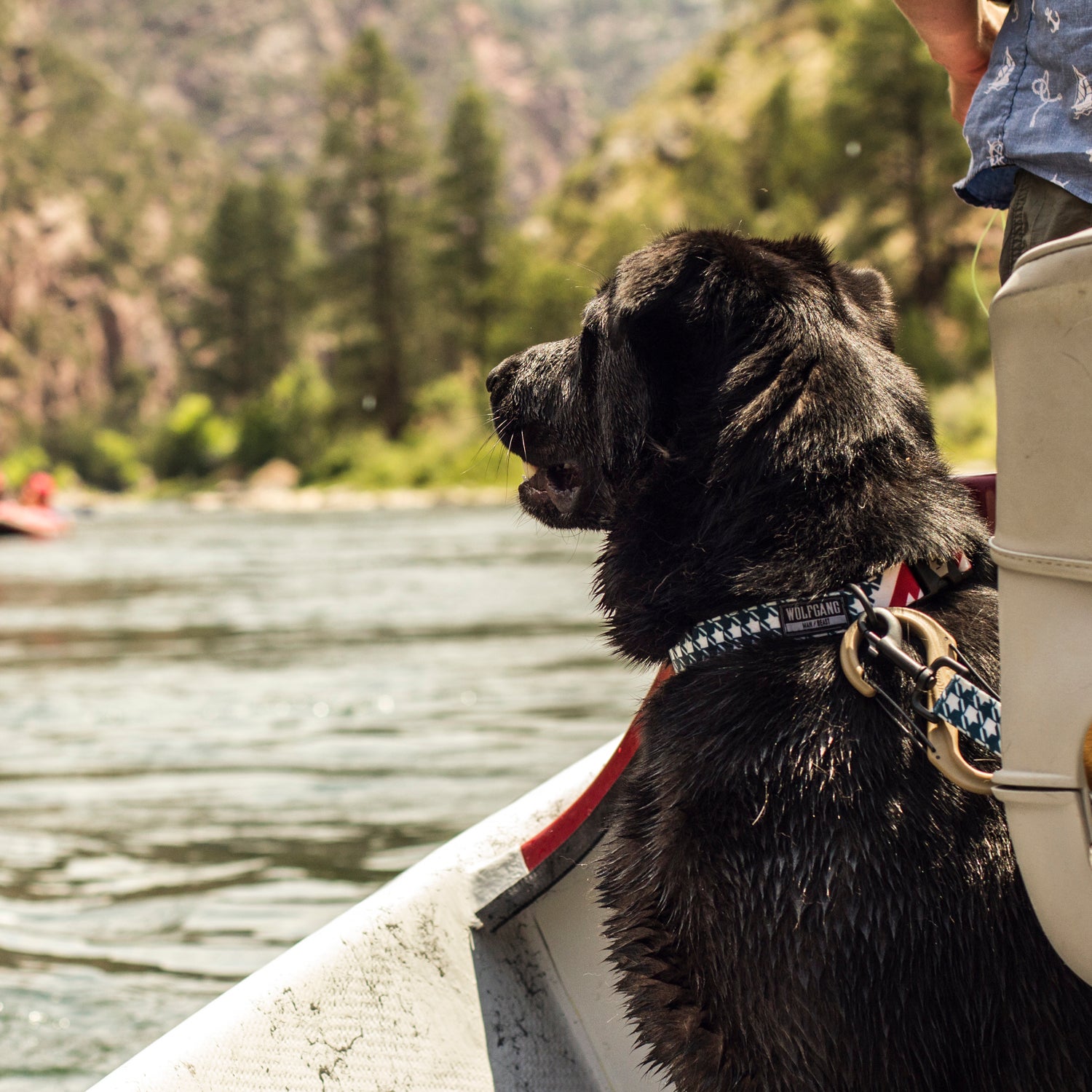 Mike Eldredge(Photo)
Heading out the door? Read this article on the new Outside+ app available now on iOS devices for members! Download the app.
With July just around the corner, it's about to get hot. Really hot. And while you might have the gear you need to perform at top speed when the heat is on, what about your pup?
Dogs (especially older ones) can become dangerously overheated even in temperatures just warmer than 70 degrees. Heavy panting, excessive drooling, or an inability to walk straight are all warning signs that your pup might be too hot.   
There are emergency measures you can take if this happens. Wet a towel or bandana with warm water and place it on the dog's belly or drape it over his shoulders, advises emergency vet Dr. Heather Loenser. "Get him to stand in a stream and pat water onto his belly. Fan your dog—he needs evaporation to help him shed heat."
But the best way to help your dog this summer is to make sure he doesn't overheat in the first place. That's where annual physicals, exercise, and these five products come into play. 
Ruffwear Swamp Cooler ($55)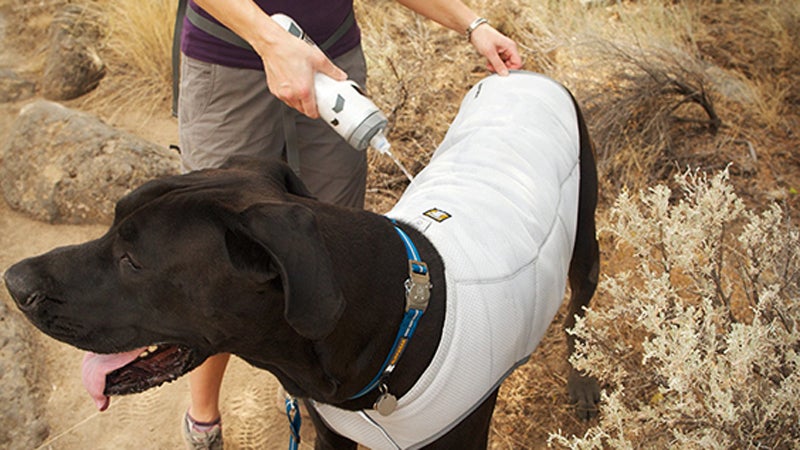 Soak the Swamp Cooler in cold water, wring it out, then clip it over your dog's back and chest. The three-layer coat has a wicking outer layer to facilitate evaporation, an absorbent middle layer, and soft, cooling fabric inside. As water evaporates from the coat's middle layer, it draws the heat from your dog's fur, cooling her through evaporation. Plus, the light-colored vest deflects the sun's rays.
Dublin Dog Nomad Collapsible Travel Bowl ($25)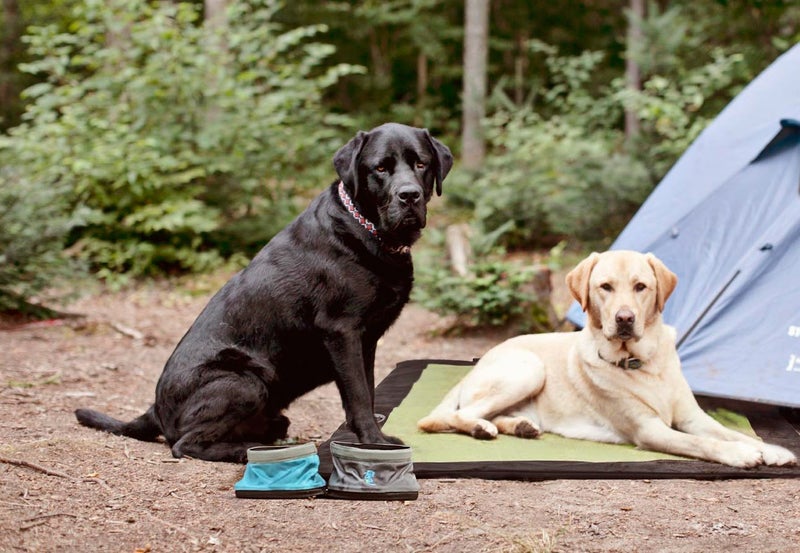 Unzip the Frisbee-like Nomad and two waterproof bowls pop out. Made from 1,000-denier Cordura, the bowls hold 1.1 liters of water. An S-hook lets you clip the Nomad on the outside of your pack for easy access.
Mushers Secret (Starting at $11)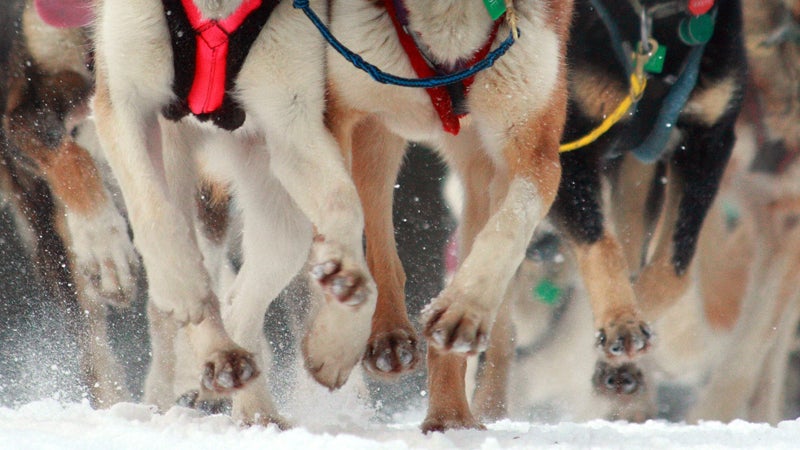 Originally developed for sled dogs, this natural wax cream is meant to be rubbed into your dog's paws. Designed to be used throughout the year, it works like an invisible boot to protect your pooch from sand, hot pavement, and other rough terrain. In the winter, it prevents ice from collecting in your dog's paws. Musher's Secret comes in three sizes, from 60 to 453 grams.
Wolfgang USA Camoflag Leash (Starting at $23)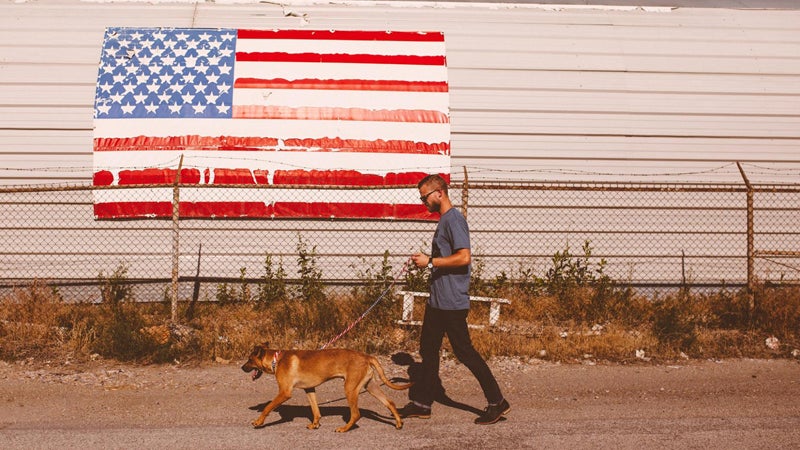 Just in time for the Fourth of July, this leash from Wolfgang combines two of our favorite prints: camouflage and the American flag. It'll prevent your overly excited dog from exhausting himself and harassing others, and keep him looking good at the same time. It comes in four- and six-foot lengths.
Kurgo Step and Strobe Dog Shoes ($70)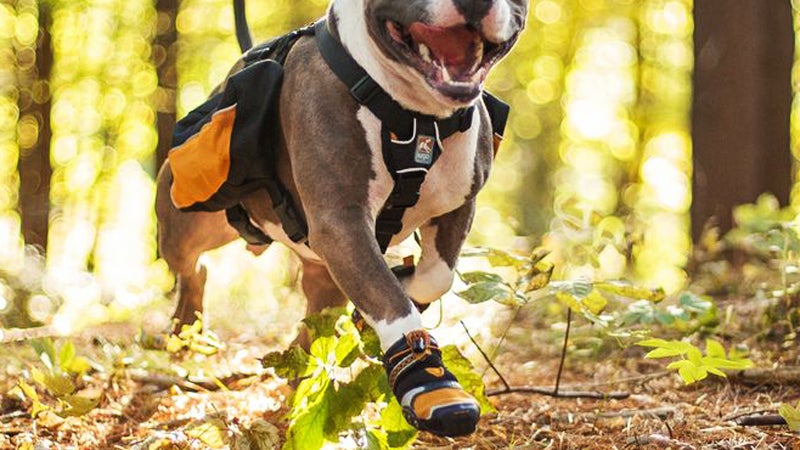 Protect your dog's paws with this lightweight canine "running shoe." Made from breathable tight-weave mesh and synthetic leather uppers and outsoles, they're protective and durable. They've got a nice disco-flare, too: as your dog walks, red and green lights flash so you can see him at night and tell which direction he's going. The kicks close around your pup's paw with an ankle cord lock closure.
Lead Photo: Mike Eldredge
Trending on Outside Online