Mona Makes Swimsuits with Pockets
Her surfing students wanted swimsuits that stayed put and had a place to stash a key or money. So Andrea "Mona" Picasso created some—and they're brilliant.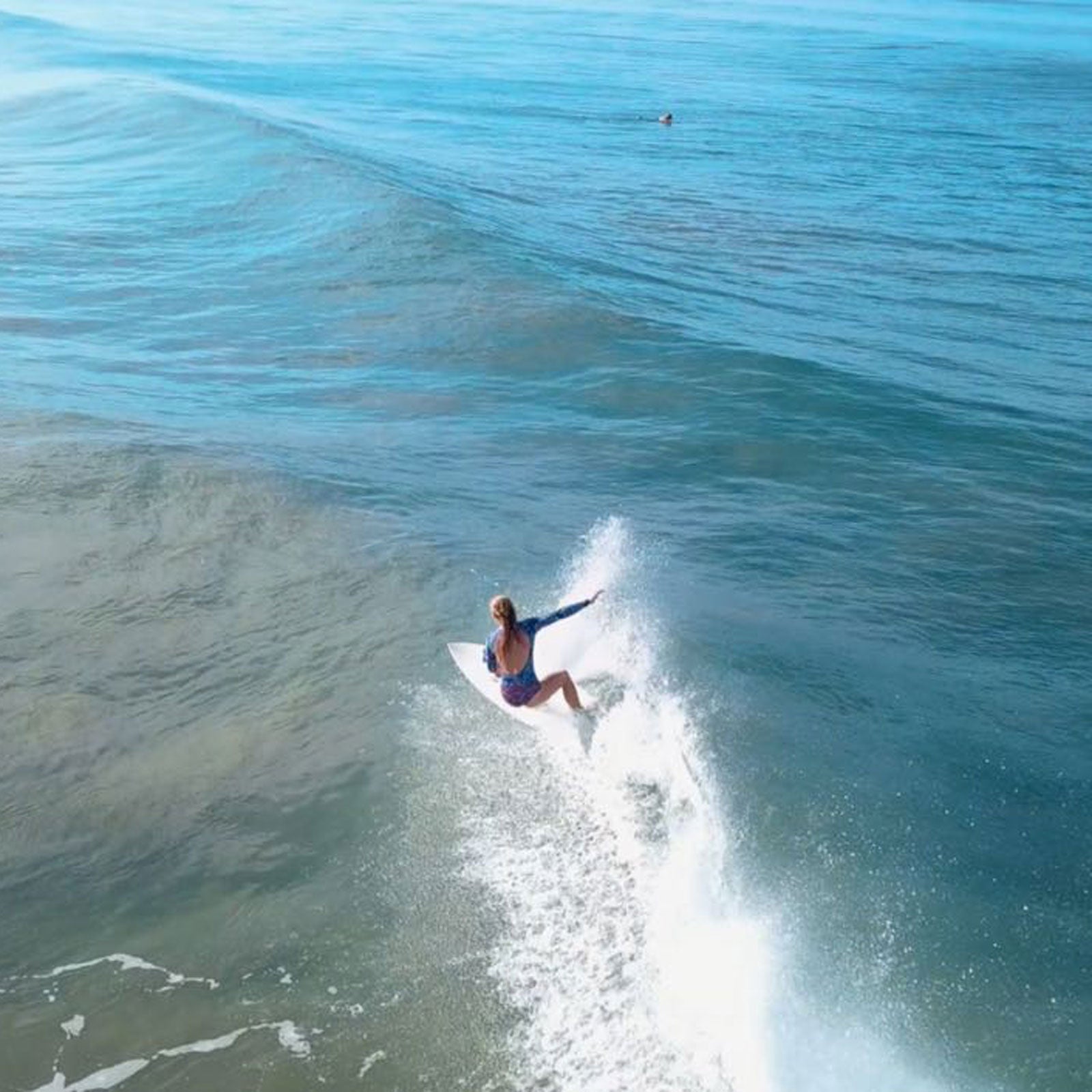 Courtesy Mona(Photo)
Heading out the door? Read this article on the new Outside+ app available now on iOS devices for members! Download the app.
"All my students are getting naked in the water!" said Andrea "Mona" Picasso one day in 2016, on a beach in Costa Rica. An instructor with Pura Vida Adventures, the lifelong surfer was teaching women's-only camps in the beach hamlet of Santa Teresa and had noticed that most big-brand swimsuits weren't going the distance. Bottoms slid off; tops exposed breasts. "I need to do something about it," she concluded.
Picasso's fellow coaches and students supplied her with the encouragement and empowerment she needed to round up some fabric and a few Costa Rican home sewers to start making better bathing suits. She wanted one, too. "In Costa Rica, you pretty much wear a bathing suit all day," the 32-year-old explains. On her wish list: a suit with a pocket that would hold the keys to the motorcycle she rode between home and the beach, and one that would keep her private parts covered while she surfed.
Her first design, the Wild Love one-piece ($84), is simple but smashing. The wide shoulder straps stay in place comfortably, the open back feels cool in hot weather, a hidden zippered pocket in the rear waist can hold keys and a few bills, and the midcheek cut doesn't ride up.
The suit's initial success got Picasso wondering: What if I can do this in a way that could reach a lot more women in the world? So with the help of her American neighbors in Costa Rica, in 2018, she relocated the business to Santa Cruz, California. Now Mona products are made in Los Angeles, where skilled seamstresses and better production facilities have helped her refine her cottage-industry swimwear into something that can compete on the global market. She named the company Mona after her own nickname. (Mona means "monkey" in Spanish, but it's also a slang term for a sassy, elegant girl).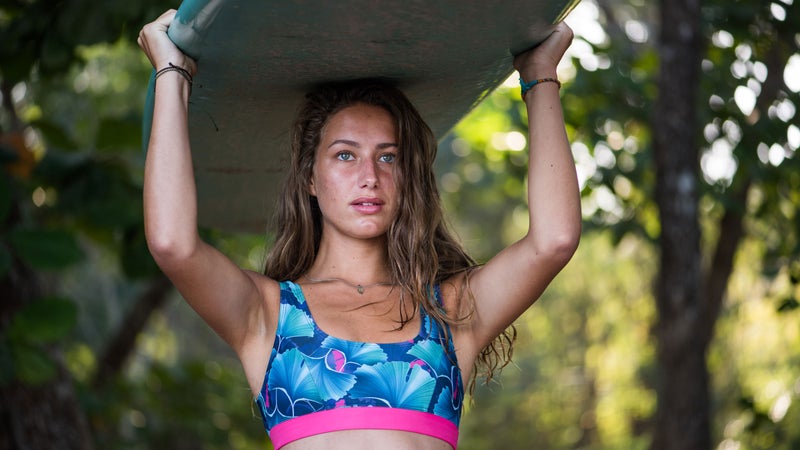 She sourced a sustainable fabric made from 100 percent recycled material and has expanded her line to include several additional one-piece suits (such as the zip-front, long-sleeved Drifter surf suit, $149) as well as various bikinis and the Vitality rash guard ($48).
"A rash guard seems simple," Picasso says. "But it's important that it doesn't ride up when you're surfing and that it doesn't pull on your neck."
I can attest that Picasso's Vitality shirt does neither. It felt like a second skin on my recent trip to Fiji, where I wore it surfing and stand-up paddleboarding. I stick to really mellow waves, so to learn how Mona suits fare in bigger swells, I handed off the Drifter to a surfing instructor who works out of Playitas Beach in Costa Rica.
"It is the most comfortable surf outfit I have ever worn," she says. "Normally, when we have swells, paddling out past the breakers can be really rough, and I am always rearranging my suit and getting distracted from paddling. With Mona, I feel protected from the elements and can completely focus on surfing and paddling and having fun without worrying about the suit getting ripped off or having to readjust anything. I absolutely love it!"
Picasso also recently debuted a line of Mona yoga tops and bottoms. Meanwhile, future iterations of her swim and surf line will include more cuts that flatter a variety of body shapes. Says Picasso, "I'd like to accommodate bigger boobs, and the American audience has been asking for more conservative styles. We'd like to offer suits for the widest possible audience."
Lead Photo: Courtesy Mona