6 Ways to Carry Your Mask While Running
If it's not on, you better make sure you have it ready to go in a split second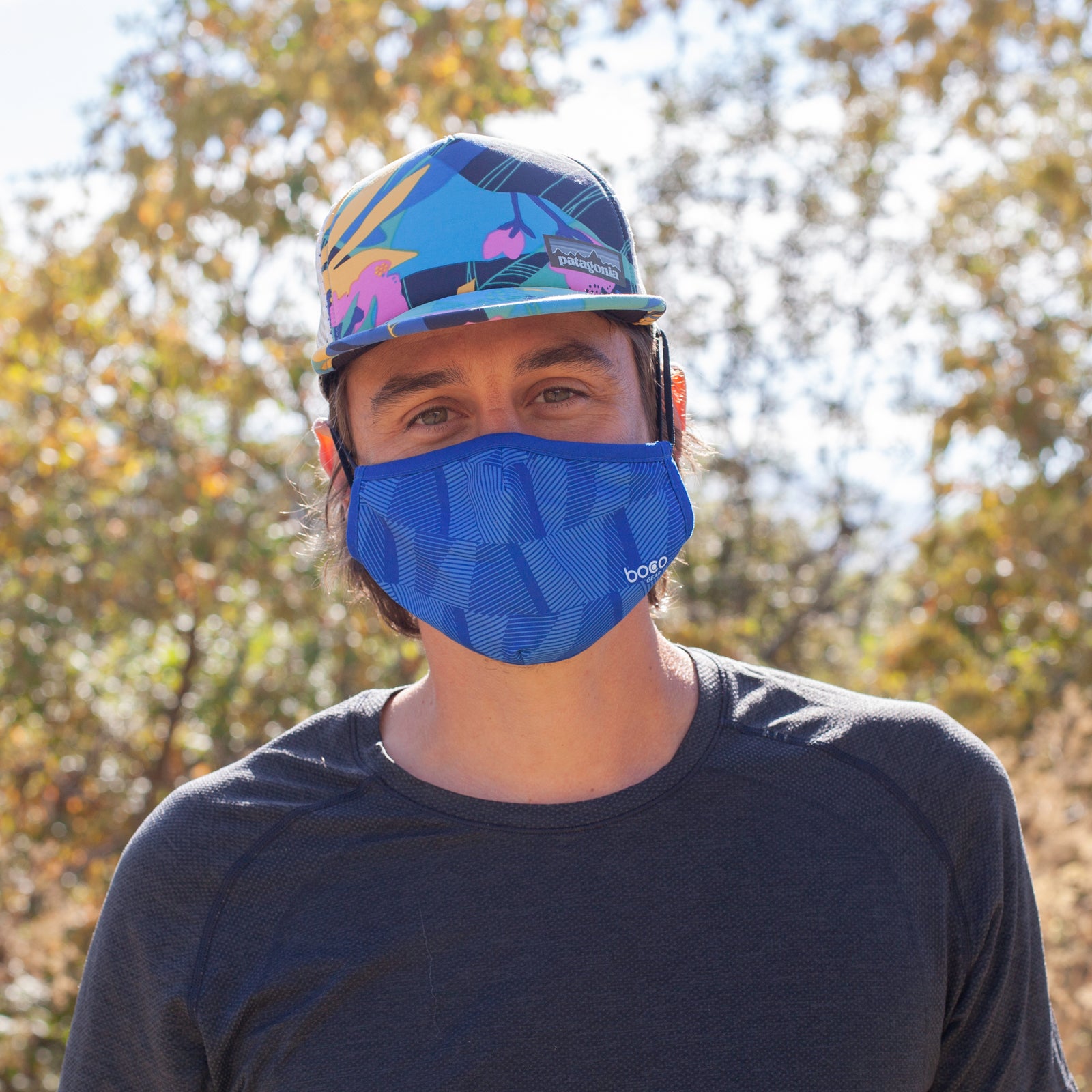 Sarah Jackson(Photo)
Heading out the door? Read this article on the new Outside+ app available now on iOS devices for members! Download the app.
In Oregon, where I live, it's mandated that you wear a mask outside if you can't guarantee six feet of distance from other people. I have and will continue to follow that rule, but I'm also lucky enough to spend the majority of my time outside running on mostly empty trails—I average about one human encounter per five miles of distance—so I don't wear a mask for the entirety of my runs. When I do see a person, I move way off the trail and pull on a mask. I hate the thought of being an asymptomatic carrier that gives it to someone else, nor do I want anyone to feel afraid of using our trails. 
Just as I've grown accustomed to bringing a mask with me into the backcountry, I've worked hard to find the most efficient ways to carry it. These are the best methods I've discovered so far.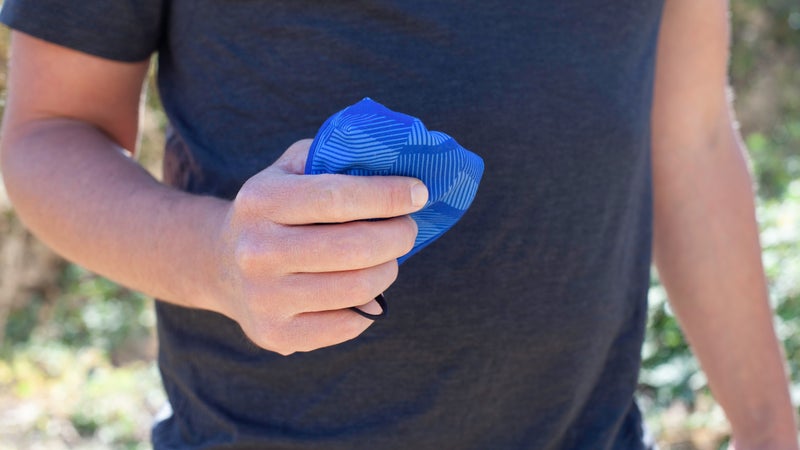 The Bear Paw
How: Just hold the mask in your hand as you run, deploying it as necessary.
Pros: As straightforward as it gets—you don't need any special gear, and you can have the mask on quickly.
Cons: You have to keep the mask in your palm. I loathe running with things in my hands, including handheld water bottles (to the point that I'll risk dehydration so I don't have to). It's also easy to forget the mask and drop it if you are running hard. 
Best For: Traditionalists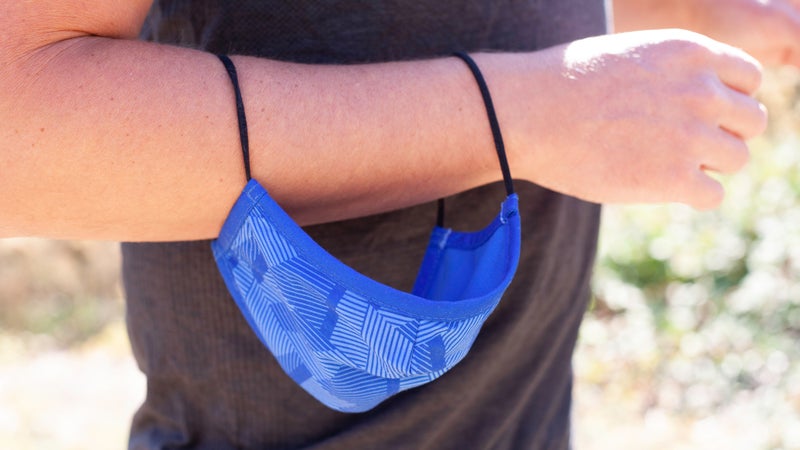 The Bracelet
How: Wrap the mask around your wrist. The method of wrapping will depend on the stretch and size of your mask, but I find that stringing my wrist through the individual ear loops of stretchy masks is usually effective.
Pros: If you get the right fit, the mask is always ready to go without you having to think about it when you aren't using it.
Cons: Getting it off your wrist and onto your face fast is difficult if you're coming up on someone quickly. 
Best For: Practical purists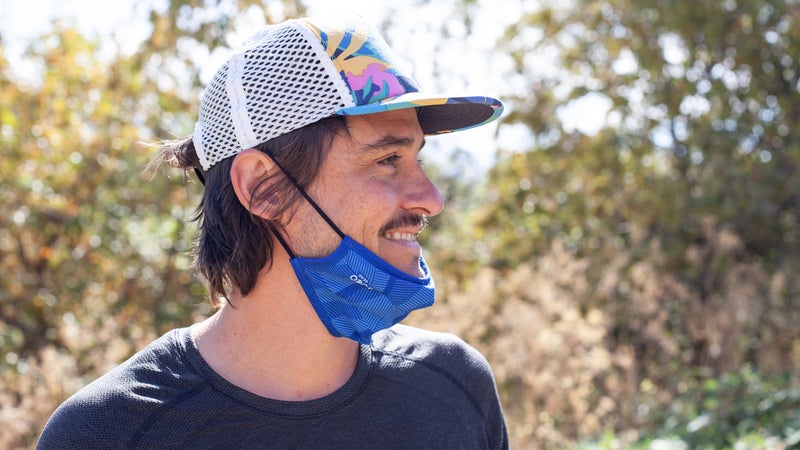 The Neck Beard, a.k.a. the Hal Koerner
How: Keep the mask hooked around your ears, and lower the face-covering portion to your chin while running. A simple two-finger pull-up delivers full-face deployment. 
Pros: Offers the quickest coverage of any of the methods.
Cons: Like neck beards, this technique gets exceptionally sweaty and uncomfortable when running in the heat. It also catches quite a bit of sweat, which can make for a stinky mask if you don't wash it promptly.
Best For: Safety-firsters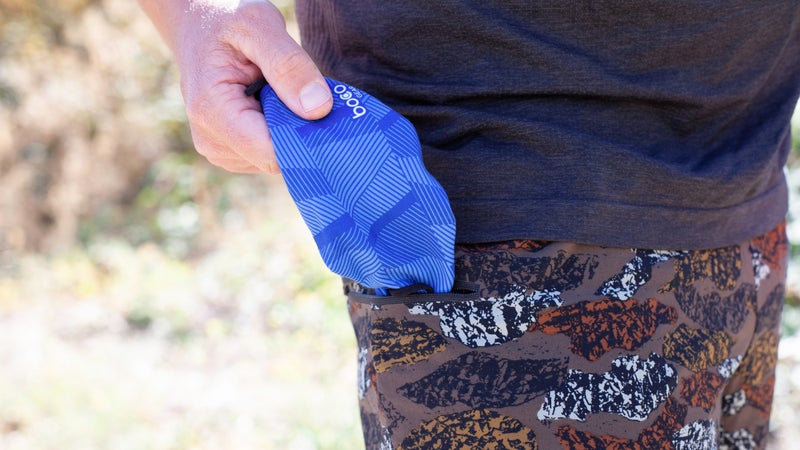 The "Is That a Mask in Your Pocket?"
How: Carry the mask in the pocket of your shorts, running vest, or fanny pack.
Pros: Extremely straightforward so long as your shorts, or the gear you carry, have pockets. 
Cons: Fumbling for the mask and putting it on can take a few seconds and often requires a full stop. If there's anything else in your pocket, the likelihood of dropping either your mask or that other item increases significantly. People also can't tell if you have a mask when it's hiding in your pocket, so you could freak out an immunocompromised hiker or runner.
Best For: Pragmatists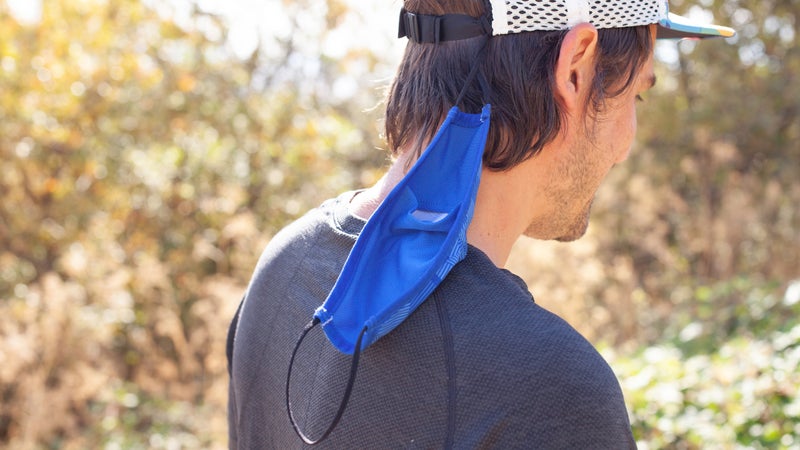 The Rat Tail
How: Attach a stretchy mask to the back-right corner of your running cap's strap. When the time comes, wrap it around your face and left ear.
Pros: Low-tech, easily accessible, highly visible for potentially nervous hikers, and could catch on as a style statement, since it looks like a safety ponytail. 
Cons: Tough to quickly fit properly over the nose and mouth due to the lopsided nature of the carry. Shimmying the hat sideways a little helps, but it's still a bit of a hassle. It can also tickle the ear and nape of the neck, which can be really annoying (or could be moved into the Pros section, depending on what you're into).
Best For: Fashionable folks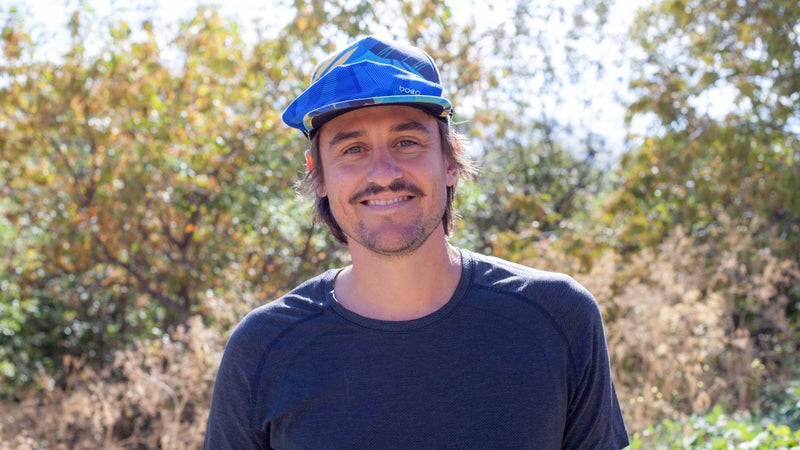 The Gear Dad
How: Attach a safety pin to your cap above your left and right ears and then hook each of your mask's ear loops to the pins. Keep the mask above the brim of your hat when you run, then quickly flip it down over your nose and mouth when you encounter someone. This, of course, is applicable for Gear Moms and nonparents, too—I just invented this hack, and Gear Dad is my nickname at the Outside offices. This solution encompasses all that Gear Dad stands for: safety, practicality, and bleeding-edge coolness. 
Pros: This carry offers a best-of-all-worlds scenario. It keeps the mask out of your way, but it's also easy to quickly cover your face with a one-hand maneuver. 
Cons: You look so cool that people may be drawn to you, which means having to vocally enforce your desire for social distancing.
Best For: Tastemakers
Lead Photo: Sarah Jackson
Trending on Outside Online