The Coolest Running Gear of 2016
10 next-gen running essentials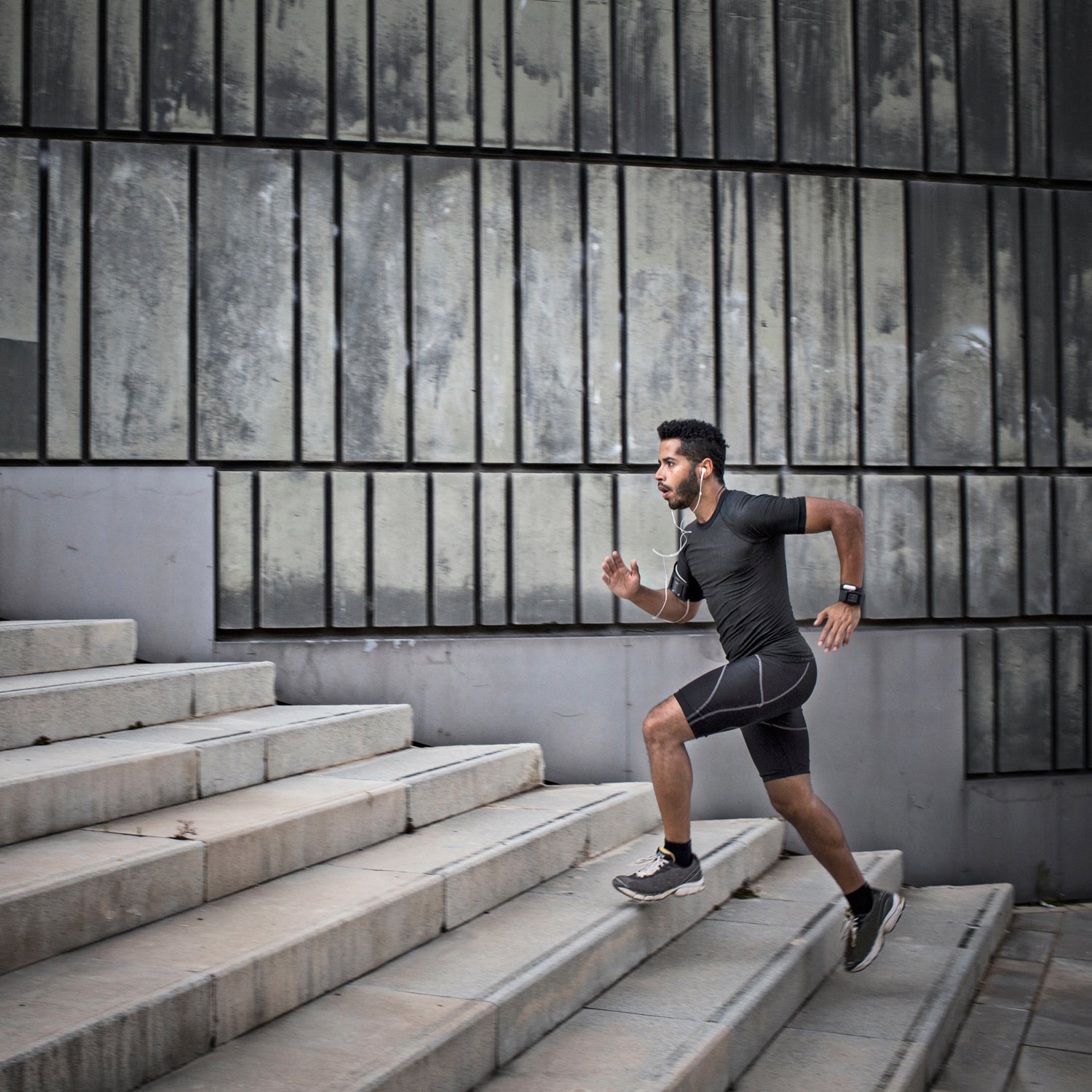 Xavier Arnau/iStock(Photo)
Heading out the door? Read this article on the new Outside+ app available now on iOS devices for members! Download the app.
Here's something to map out alongside your 2016 running races: next-gen gear. Last month, we toured the aisles at The Running Event—Austin's annual trade show—and got a look at 2016 shoes and other innovative running goods. What's not out yet is coming soon, so plan your runs, and your purchases.
---
Hoka Tracer ($130)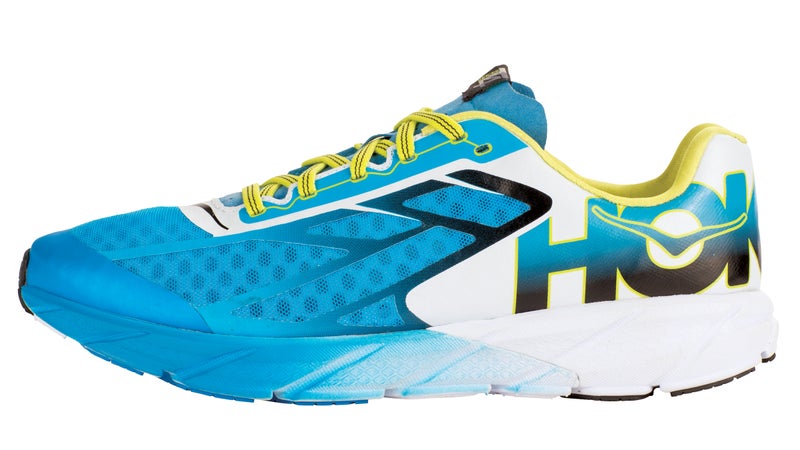 The Tracer (on sale in April) could be the model that elevates Hoka from cult brand to mainstream embrace. You'll still enjoy plenty of the brand's noteworthy cushioning—the "stack" is an ample 22 millimeters in the heel and 18 in the forefoot (similar for women). But the shoe should provide support courtesy of a footbed that nests deep inside of that fat midsole. And the Tracer is fast: firmer in the forefoot, spare in the upper, and light (seven ounces). Tracers were seen at last year's World Championships marathon in Beijing and will likely appear on marathoners at next month's U.S. Olympic Team trials.
---
(Sn)Oh Ball ($48)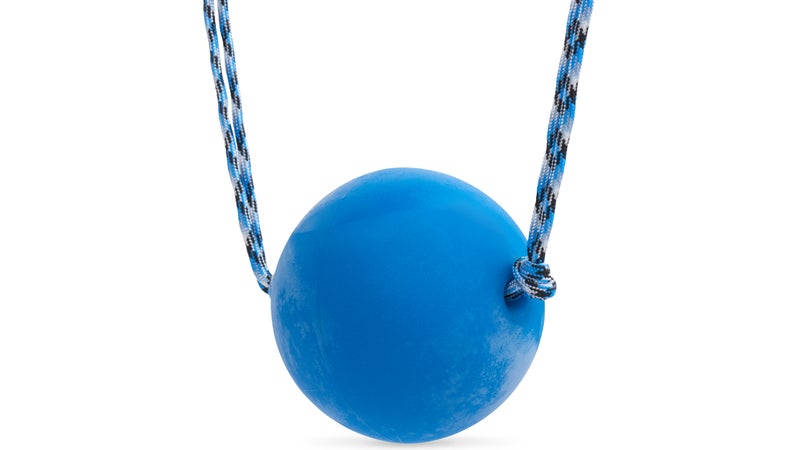 Plantar fasciitis sufferers, rejoice! Rejoice, at least, once you own a (Sn)Oh Ball—a clever, therapeutic device available now that's easily rolled against your foot's arch in order to relieve the symptoms of plantar fasciitis and related maladies. Pull the fist-size, plastic ball out of your freezer, place it on the floor, and use the long tether to control the ball's movement as you move it, back and forth, against your arch. The ball contains a gel that remains cold for hours at a time. Elite runners and physical therapists both swear by the (Sn)Oh Ball's older sibling—the all-wood Oh Ball.
---
Pearl Izumi Barrier LT Hoody ($95)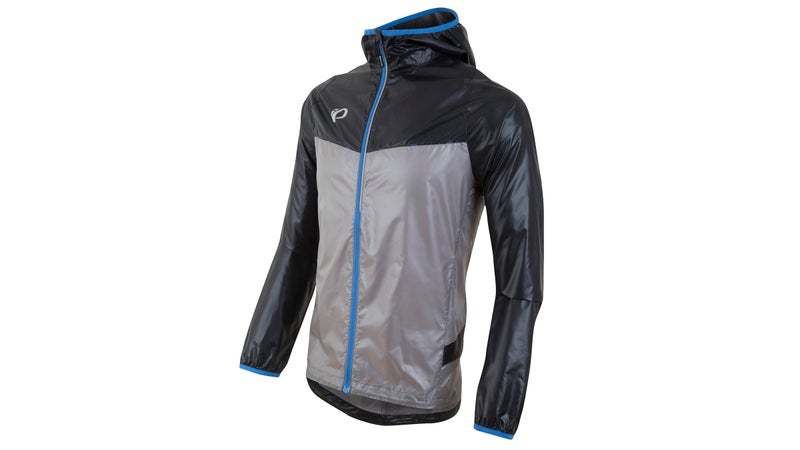 The 3.3-ounce Hoody (due in August) is a different kind of pocket protector. Stuff the remarkably minimalist jacket into its own pocket and carry it on your run, all the while daring Mother Nature to unleash. The wind- and water-resistant Hoody features a full-length zipper, reflective trim, vents, a pocket, and, of course, a hood.
---
Topo Athletic Hydroventure ($130)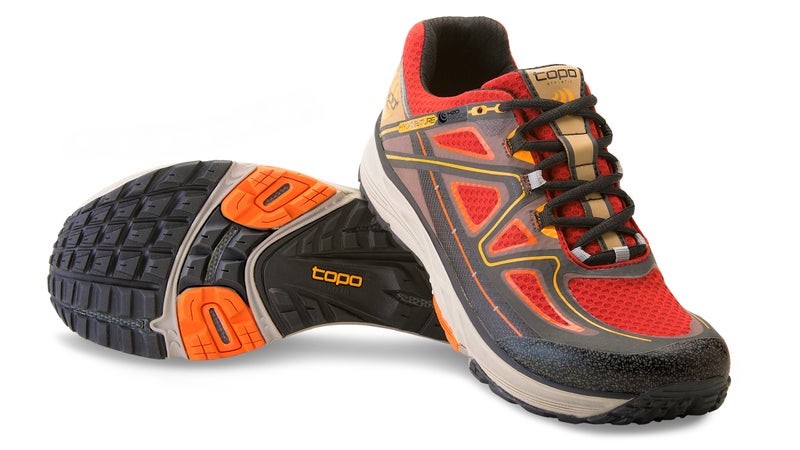 The mud-seeking Hydroventure (out in February) features typical Topo construction, which we've found to be not too minimalist and not too armored. A low drop (only three millimeters) will make midfoot trail runners happy, and a wide toebox ought to keep athletes comfortable over many rocky miles (as will a thin, plastic protection plate encapsulated in the midsole). The unadorned, waterproof-breathable eVent upper helps keep the Hydroventure's weight down to 9.7 ounces.
---
SPI H2O Venture Series ($45)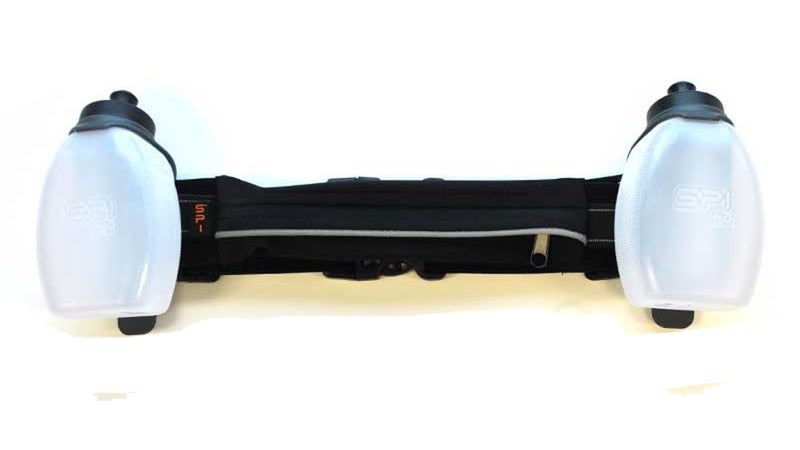 Since love handles (or the lack thereof) don't all look the same, neither should the personal-item bags that hug them. Key to Spibelt's Venture (available now) is the particularly wide (two-inch) elastic strap that goes around a runner's middle. The Venture's relatively generous area reduces belt-bite, while the water-resistant pocket properly nestles into the small of your back, includes reflective piping, and will envelop any size smartphone. Two (included) eight-ounce, contoured drinking bottles can be securely attached. Their valves are just about leak-proof.
---
Timex Metropolitan+ ($150)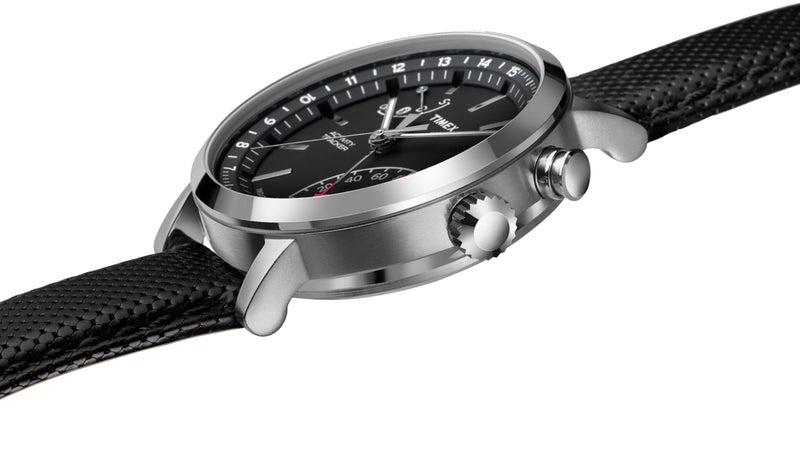 Are you a closet quantification geek? The Metropolitan+, released late last year, is your unassuming timepiece. Behind its black analog face is the circuitry needed to count steps, measure miles, and calculate calories burned. The water-resistant Metro comes with quick-change, black (silicone) and neon orange (nylon) bands, and hosts Bluetooth technology so that you can log your work on Timex's smart-phone app.
---
Eagle Creek Pack-It Sport Bags (From $20)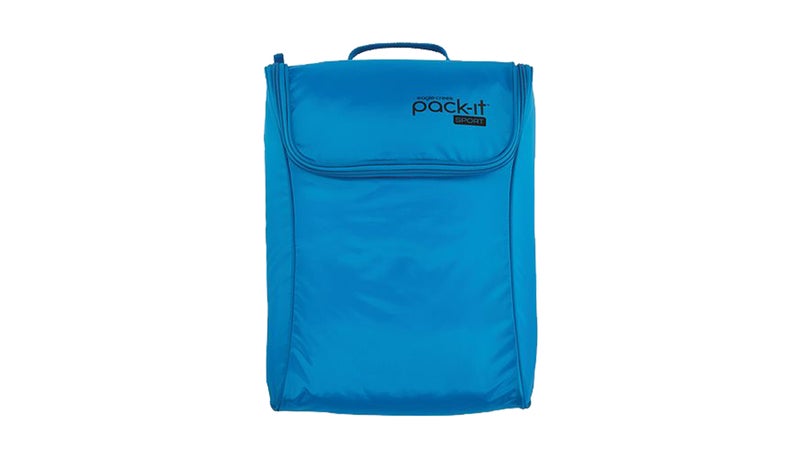 Pack-It Sport bags separate stinky, sweaty running clothes from all else. The zippered, nylon sacks are lightweight, compactible, and already in stores. They come in travel-friendly sizes, easily fit inside a duffel bag or suitcase, and are treated with anti-microbial coatings in order to fight odor and mold. We like the large Fitness Locker ($20) for carrying extra winter gear; the large Shoe Locker ($20) for dirty and wet shoes (up to a men's size 15); and the multi-pocketed Wet Dry Fitness Locker ($27). They're all machine-washable.
---
Soleus Signature Serious GPS One ($89)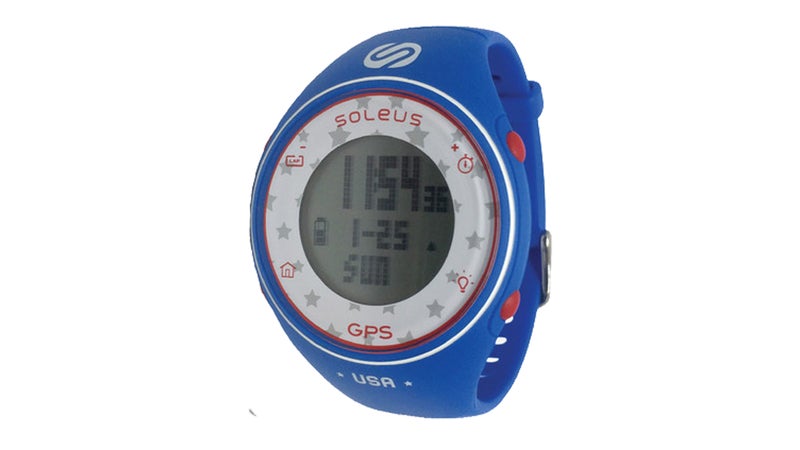 Why not give Kara Goucher, a two-time Olympic runner now focused on the marathon at this year's Rio Summer Games, her own watch? And why shouldn't you wear it, too (debut: February)? The GPS One is more than its red, white, and blue wrapper (and Goucher's autograph, designed right into the bezel). The Soleus is all the technology many runners need: its GPS smarts provide you, via a simple user-interface, with accurate pace and distance information. The watch is also water-resistant, and comes with a rechargeable battery. You can't upload data, but you can keep an old-fashioned workout diary. That's what Goucher does.
---
Asics FlyteFoam Midsole Technology ($250)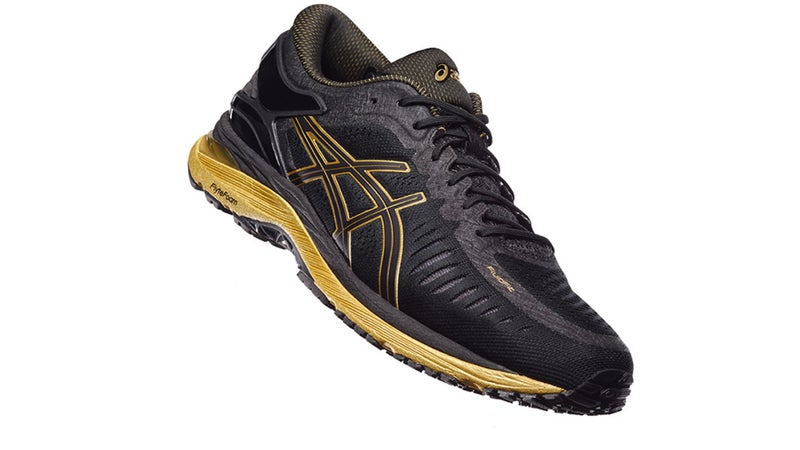 Asics won't let us divulge much about a shoe due out this summer. So let's squint into the crystal ball: check out the MetaRun's midsole materials. The MetaRun, a top-of-the-line ($250), limited-run model that debuted (and quickly sold out) late last fall, incorporates the company's lightest midsole material to date. "FlyteFoam" uses tiny fibers to hold together the foam's microscopic bubbles, and the result is a cushioning technology one-third lighter than the company's previous best. The follow-up to MetaRun, packed with FlyteFoam, will be forgiving enough for daily use, featherweight, and more affordable.
---
Swiftwick Maxus (From $13)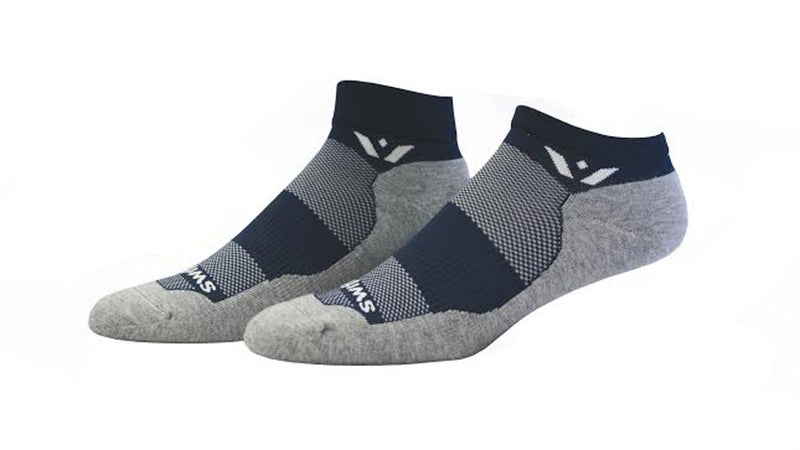 Sock-obsessed runners might consider waiting for the Maxus. For long runs, the Swiftwick sock (due out in March) improves on the brand's already strong product. The Maxus has two personalities: atop your foot is the signature, compression-style close fit that—courtesy of Olefin fibers—absolutely hoover sweat. Beneath your foot is the kind of generous but dry cushioning—resulting from a luxurious, polyester-nylon weave—that we've long considered the domain of Balega socks. Pulling on what's best, we're happy to say, just became a little harder.
Lead Photo: Xavier Arnau/iStock
Trending on Outside Online