Sponsor Content: PUMA
PUMA Is Using Nitrogen Gas to Improve Your Stride
The ForeverRUN Shoe with NITRO technology could help you develop a healthier running form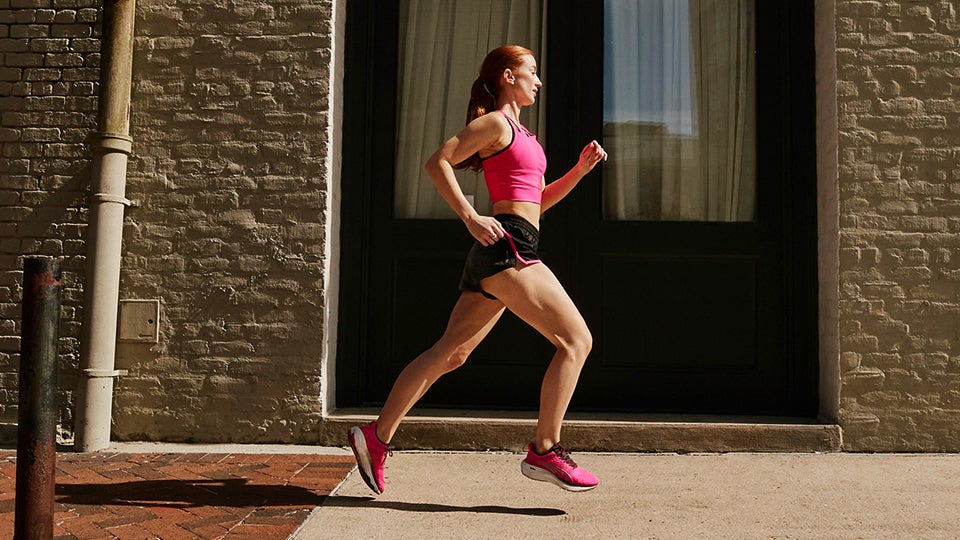 PUMA
One thing is true when it comes to picking an everyday running shoe: it's an incredibly personal choice. With so many options out there, upgrading your footwear can be a daunting task. So let's simplify things. If you want lightweight, responsive, and durable shoes to support your daily mileage goals, PUMA has the perfect match. Here's why the ForeverRUN with NITRO™ technology is your next everyday running shoe. 
NITROFOAM™ Technology
Regardless of your mileage or pace, having the right technology underfoot is key to maximizing the time you spend running. Every running shoe in the PUMA performance lineup is equipped with innovative NITROFOAM™ technology, which is designed to deliver responsiveness, durability, and comfort. 
PUMA created its NITROFOAM™ technology through an innovative process that infuses the shoe's foam with nitrogen gas. This technology allows PUMA to provide the support all runners require without tacking on additional weight. 
ForeverRUN NITRO™
For many runners, the ForeverRUN NITRO™ can be a one-shoe quiver. From pre-work jogs to weekend runs logging double-digit miles, the ForeverRUN NITRO™ hits the mark as a comfortable everyday running shoe. Featuring a 10-millimeter drop specifically designed to help runners embrace a healthier stride, ForeverRUN NITRO™ is a supportive ride for all.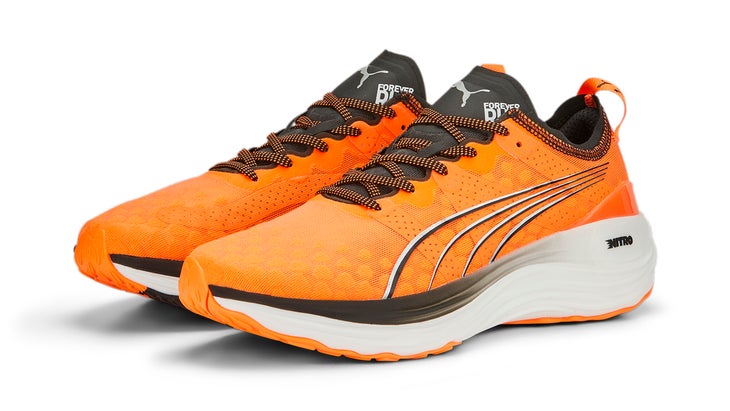 The shoe's stability is fueled by NITROFOAM™ technology, which provides two different foam densities in the midsole. Pair that with the asymmetrical heel counter—built to help keep the foot in place and aligned with each step—for solid support underfoot. The ForeverRUN also caters to frequent runners who need a little extra cushion or want to keep their foot a bit more neutral. To help maintain stability throughout the gait cycle, PUMA used a wider medial rubber segment on the outsole to keep the foot centered. 
Fans of the ForeverRUN shoes call them "a dream to run in" and a "fave everyday trainer." One runner, who suffers from back pain, loved that the cushioning allowed them to run comfortably enough to increase their weekly mileage—and with noticeably less pain. If you're looking for a shoe engineered for comfort that will help you develop a more stable stride, look no further than the ForeverRUN from PUMA. Because the best runs are fueled by NITRO™.
---
PUMA is one of the world's leading sports brands, designing, developing, selling and marketing footwear, apparel and accessories. For 75 years, PUMA has relentlessly pushed sport and culture forward by creating fast products for the world's fastest athletes. PUMA offers performance and sport-inspired lifestyle products in categories such as Football, Running and Training, Basketball, Golf, and Motorsports. It collaborates with renowned designers and brands to bring sport influences into street culture and fashion. The PUMA Group owns the brands PUMA, Cobra Golf and stichd. The company distributes its products in more than 120 countries, employs about 20,000 people worldwide, and is headquartered in Herzogenaurach/Germany.
Lead Photo: PUMA