3 Recovery Protein Powders We Swear By
They taste great and make post-workout nutrition a breeze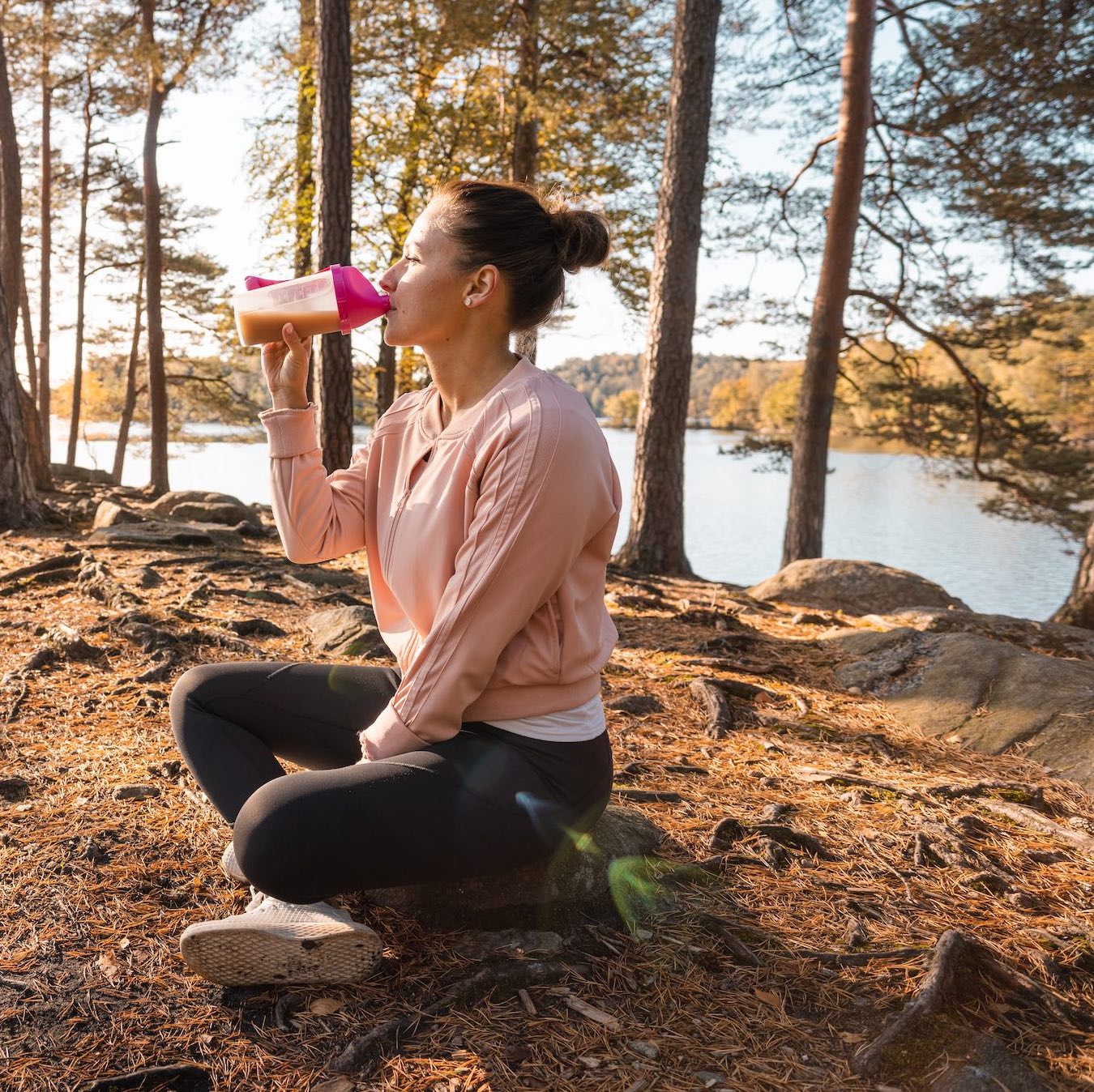 Luza Studios/Getty
Heading out the door? Read this article on the new Outside+ app available now on iOS devices for members! Download the app.
I've said it before and I'll say it again: I'm kind of lazy. I may head out for plenty of big mountain runs, hard swims, and tough workouts of all sorts, but when I'm done, I'm not even making a simple sandwich to refuel. But if I don't refuel, and rehydrate, I feel like crap.
Case in point: A friend and I recently met up for a jaunt in the Indian Peaks Wilderness where we scrambled over rocks on our way to a 12,541-foot pass, slid down slushy snow fields, glissading in our running shoes like we were skiing, jumped in a frigid (refreshing!) alpine lake, and ran back to the car for a truly heavenly outing. On the drive home, we snacked on pretzels she had in her car and I ate a mini peanut butter protein bar from my pack.
When I got home, I plopped on the couch, lazily watching a Premier League soccer game on TV—the makings of a perfect Saturday. But my legs started to hurt. My head ached a little.
So I got off the couch, grabbed a little plastic scooper full of protein powder, dumped it into a shaker bottle with some ice, water, and oat milk—which is my preferred combination—shook it vigorously, then drank the whole thing. Voila, I felt better with very little effort.
Why You Should Consider Using Protein Powder
Protein is known to help build muscle, and help those muscles to recover. According to the Harvard School of Public Health, ingesting healthy proteins can also ward off everything from heart disease to premature death. And since I'm enjoying life and  mostly vegetarian, I'm trying to be better about my protein intake.
The Mayo Clinic says that active adults should ingest somewhere between 1.1-1.7 grams of protein for every kilogram of bodyweight daily. For me, that's between 62-96 grams of protein a day, something I struggle with. I especially need help after a big run or workout, since ingesting protein and other important nutrients within 60 minutes of activity helps our bodies absorb what's needed to maintain strength and repair the muscles that we've worked. Plus, drinking protein after a workout instead of eating it has the added benefit of rehydrating you at the same time.
I've been using a few different brands and flavors of protein powders over the past few years, and they all help me stay topped-up on my protein. Drinking any one of these daily—and especially within an hour of a workout—helps keep me able to do what I love: Adventuring hard and then lying on the couch watching sports while I recover.
3 Recovery Protein Powders We Love
Tailwind Chocolate Recovery Mix ($40 for 15 servings)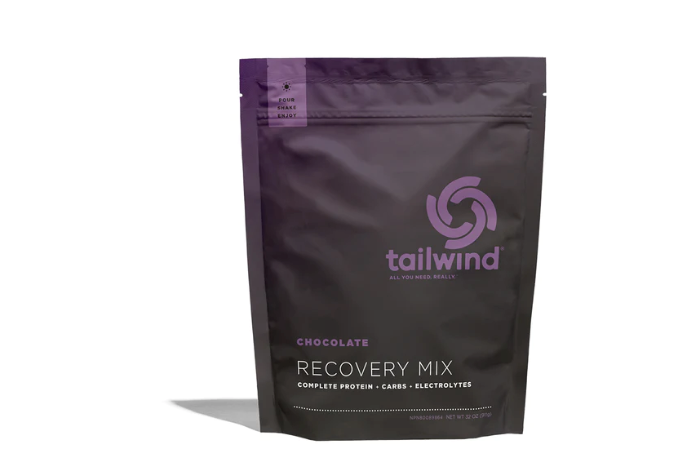 When I drive to a mountain trailhead, I bring a 32-ounce bag of Tailwind Chocolate Recovery Mix and an insulated bottle full of cold water. After the run, I add a scoop of powder to the cold water and shake. I find the chocolate powder tastes pretty good without milk of any sort (the powder does include some coconut milk). It's also vegan, soy- and dairy-free. This powder may have only 11 grams of protein per serving, but that's twice as much as chocolate milk. Plus, it has a great mix of carbohydrates, sodium, and other electrolytes—the whole combo helps me feel noticeably better after a run, both the day-of and the next one.
Ascent Native Fuel Vanilla Bean Protein Whey ($45 for 29 servings)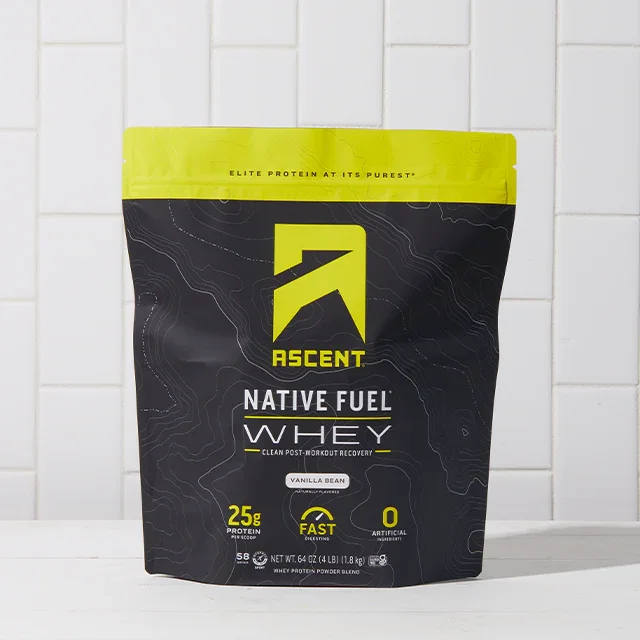 When you shake this whey mix with ice and oat milk it's pleasantly frothy. One scoop delivers 25 grams of protein, with 120 calories, and one gram of sugar (compared to Tailwind's 240 calories and 39 grams of sugar), so it's arguably a better choice for daily dietary supplement whether I've worked out or not. This one also contains sodium and electrolytes, though not as much as Tailwind. Whey can be more expensive than soy protein, but a 2021 study in the Frontiers in Nutrition Journal reported that the former is superior for muscle growth over the long-term (The study also concluded that mixed use of soy and whey proteins might be the best strategy for ingesting sufficient amounts of all beneficial amino acids).
Vega Protein and Greens, ($43 for 25 servings)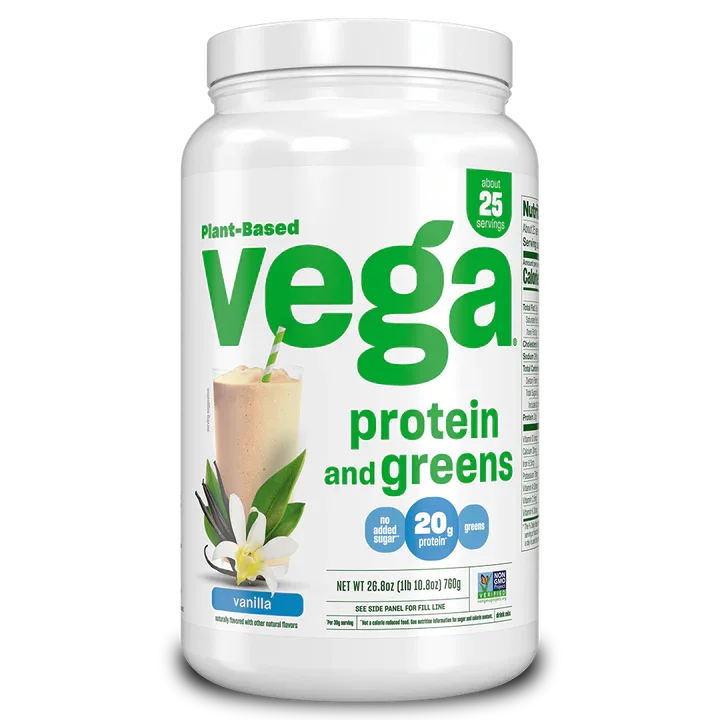 This one just makes me feel good on many levels, because it gives me 20 grams of protein but also includes kale, alfalfa, spinach and broccoli. It feels like the ultimate lazy athlete's hack. If I don't eat a salad or other vegetables—which is rare because I friggin' love vegetables—I know I'm getting some of the nutrients I'm missing from this powder. And Vega even gets me with its marketing: the company is a certified B Corp and plants a tree with every online order. Vega products are vegan, non-genetically modified, and gluten-free. I like the vanilla flavor mixed with ice and oat milk, or in a smoothie where I can be bothered to throw in some frozen banana and mango. Check out the company's Sport Premium Protein Powder if you want more protein (30 grams) and probiotics along with the greens.
Lead Photo: Luza Studios/Getty