What I Wear for Short, Sweltering Summer Races
As a veteran gear tester, here's the apparel that helps me conquer heat and humidity—and lets me focus on the finish line, not what I'm wearing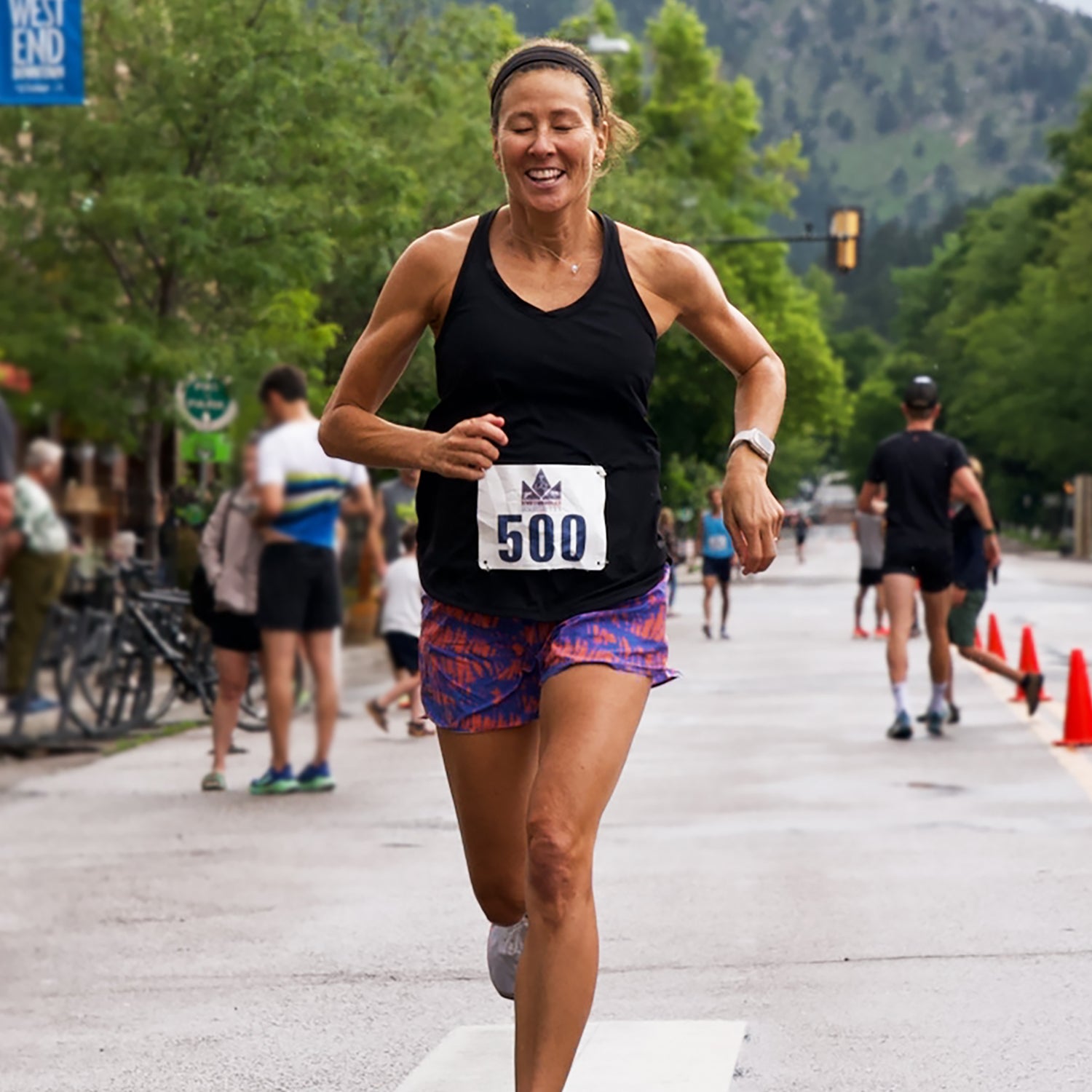 Todd Straka
Heading out the door? Read this article on the new Outside+ app available now on iOS devices for members! Download the app.
Summer racing can be motivating, festive, and fun. But it's also hot, and often humid, compounding the heat generated by the effort of running fast. Dressing for the occasion, with apparel and accessories that both keep you cool and create zero distractions, can improve both your performance and your enjoyment.
How We Tested
Over the first two months of summer I've been testing hot-weather running apparel at races ranging from a 1-mile evening race series and the 50,000-runner Bolder Boulder 10K in my hometown of Boulder, Colorado, to my 10th time running my favorite trail event, the 7.4-mile wild and rugged Dipsea outside of San Francisco, California. The following picks have served me well so far this summer, and I'm looking forward to wearing them in more races during summer's second half.
Vuori Clementine 2.0 Shorts ($58)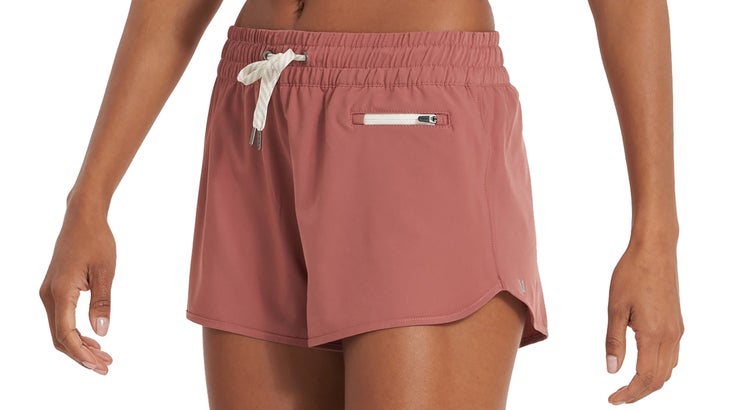 I wore the original version of these shorts in the Dipsea trail race in early June. I chose them for their short, 2-inch inseam and 4-way stretch fabric—a combination that keeps me unencumbered while climbing steep trails or tearing down wild descents. I like the security of the wide, stretchy waistband that doesn't compress my belly—a feeling I can't stand on a run of any sort but especially a race. I also appreciated the comfort of the sweat-wicking and quick-drying 50% recycled polyester/elastane liner. The 2.0's retains all of these features while providing a slightly roomier fit.
Janji 3" AFO Middle Shorts ($68)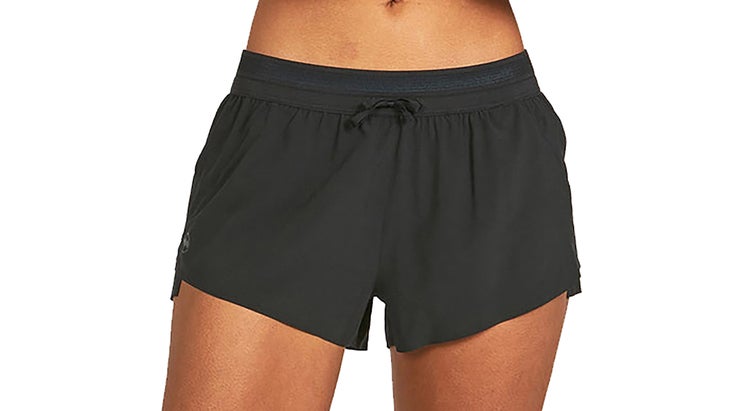 The shell fabric on these shorts—a blend of polyester and elastane—is so light and soft that I feel like I'm wearing nothing. I love that pants-less freedom, and wore them to run from my home to downtown Boulder where I raced a 1-mile evening race, then ran home. The length is perfect for not flashing people too much skin when taking long strides, as I tend to do in short road races. The fabric is 88% recycled polyester and Bluesign-certified. The polyester/spandex brief liner wicks sweat and feels soft against the skin, and the wide, flat waistband and bonded hem seams create zero friction or distraction.
Tracksmith Twilight Tank ($68)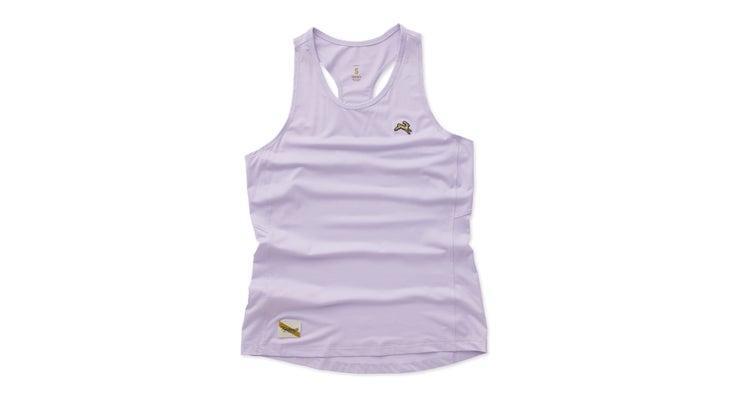 Wearing anything from this somewhat elitist brand makes me want to run fast, the little hare emblem inspiring me to try to run like I deserve to wear him, as if I could fit in with the elite East Coast Twilight Track Meet crowd. The tank is extremely lightweight, has a relaxed fit that doesn't cling to my perspiring torso, and feels soft and luxurious while I run my guts out. In my younger days, I would have run in the Twilight Cropped Tank, bearing some of my midsection in an act of bring-it-on swagger. Now that I've mentioned it, why should it be reserved for youth? Maybe I'll wear it in my upcoming races this season and enjoy the speed-inspiring feel of the cropped cut.
Saucony Pinnacle Tank ($75)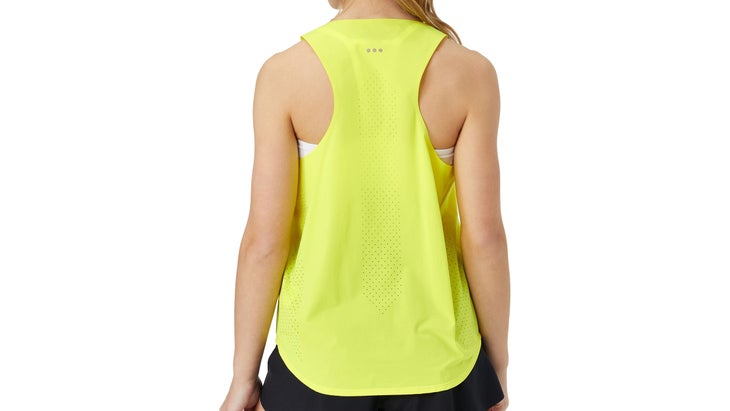 This recycled polyester tank's best feature is that it feels like nothing at all (have you noticed a theme?). The loose fit is intended to avoid clinging, allowing room for airflow between the body and the fabric—sort of like wearing a shirt made of sweat-resistant paper. Perforation on the sides and center of the back add to the airflow, and bonded, non-chafing seams mean there's no annoying rubbing. The material shows sweat in lighter colors (I have the light pink), but that just proves how hard you're working. And it dries extremely quickly, hiding that you just raced your heart out.
Swiftwick Aspire One Socks ($17)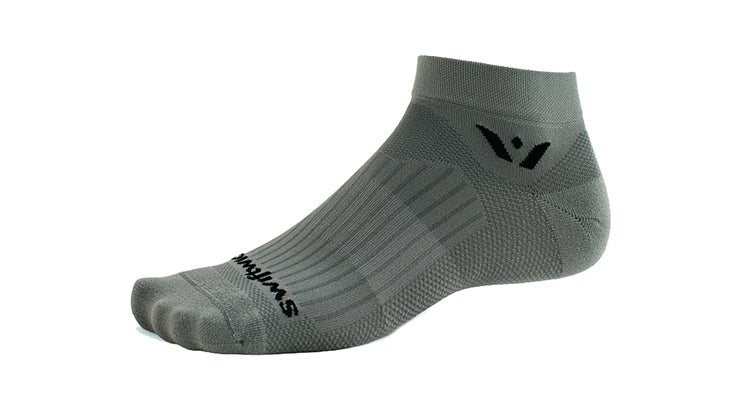 For road racing, I like thin, super-form-fitting, breathable socks. The Aspire One pair from Swiftwick are compressive in the right places and make me feel like I'm ready to charge. They're so lightweight they don't block any sensory feedback from my shoes or get soggy with sweat, and they extend high enough to keep the heel collars of any of my racing shoes from uncomfortably rubbing against my Achilles. Swifwick says they "help reduce fatigue," which I find hard to quantify, but I do like that I don't think about them slipping, chafing, or binding when I'm running.
CEP Ultralight Tall Compression Socks ($60)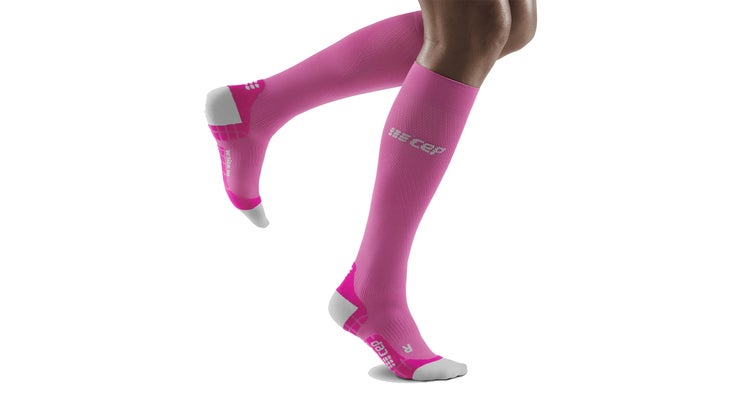 Since poison oak riddles the trail at the Dipsea, I opted for tall compression socks to keep my lower legs from brushing the rash-inducing plants. (It worked, aided by post-race Tecnu and Dawn Liquid Soap.) I also figured the added support of the compressive socks would help reduce fatigue on my shins, calves, and feet. It's tough to measure how much support the socks provided, but I certainly didn't mind feeling that I had a little extra help during the tough race.
Buff CoolNet UV Ellipse Headband ($18)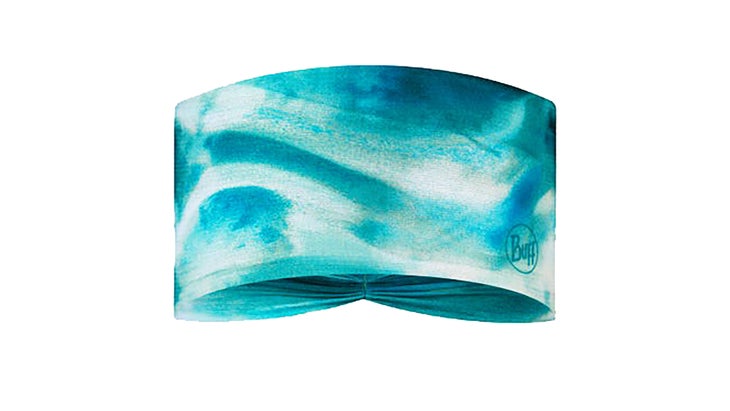 Because my hair can be insanely frizzy with flyaways, especially in humid summer conditions, I've been racing in headbands like these from Amazon. They keep strands out of my face so I'm not constantly re-tying my hair or getting annoyed and looking like a mad scientist. Worn close to my hairline, they also do a good job at wicking sweat and keeping it from dripping into my eyes. This Buff CoolNet UV Ellipse Headband is wider than the ones I found on Amazon, and is made of a cooling fabric that's 95% recycled content and antimicrobial. I like how the tapered shape is thinner at the nape of my neck and wider on top of my head. Both the Amazon and the Buff headbands have silicone strips on the interior to keep them from slipping and popping off the back of my head. And both make me feel ready to charge: No distractions, gameface on.
Lead Photo: Todd Straka