The Backcountry Ski Gear We're Lusting Over This Season
20 pieces we'll be using on the mountain this winter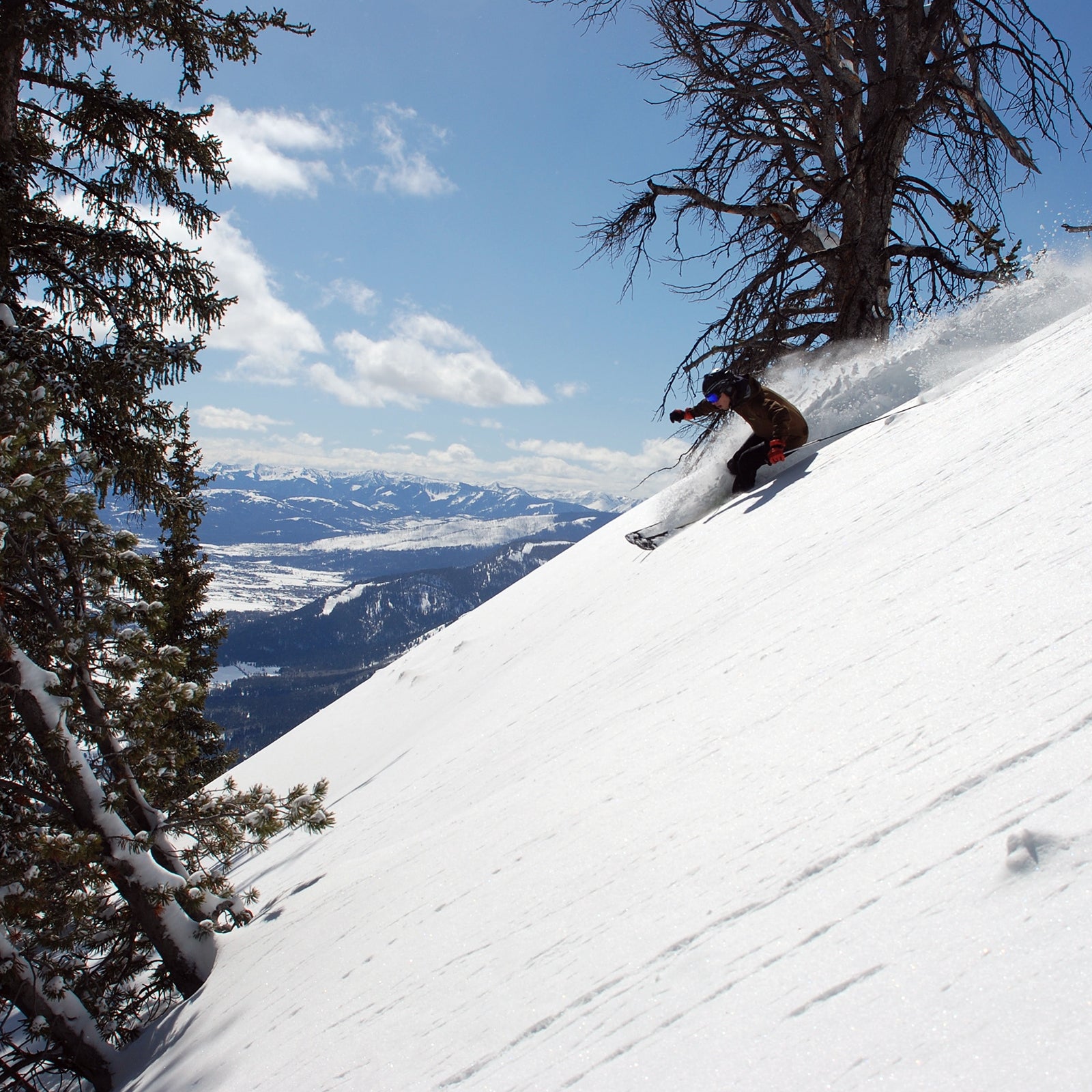 Max Kramer/Unsplash(Photo)
Heading out the door? Read this article on the new Outside+ app available now on iOS devices for members! Download the app.
In this early-season roundup, I'll provide insights on the best new products in the off-piste realm. Take note that some of the descriptions below are more previews than full reviews, as I've only been testing for a few weeks. Whether you're a savvy resort skier preparing for your first tour or a backcountry savant looking for an upgrade, this list should help you snag more powder stashes, drop into a steeper couloir and have a better time in the backcountry. 
Skis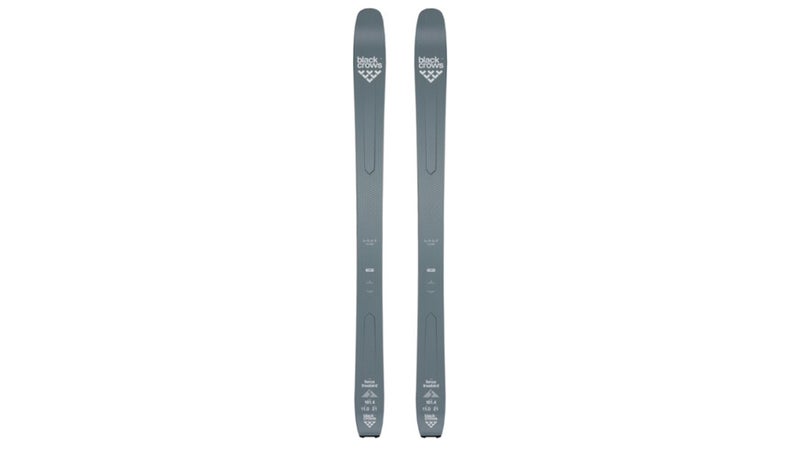 The most important parts of any ski setup are, of course, the planks—carbon, wood, and polyethylene glued and bent in a proprietary way, helping you float powder, hold an edge, and snap a sweet photo for the 'gram. And in my opinion, there's no brand crafting finer skis than French independent Black Crows, with its newly launched Ferox Freebird ($1,020). This aggressive rocker should help you rip more turns and hit more pillows. Designed for intermediate-to-advanced skiers, the Freebird floats well in powder without being overly cumbersome elsewhere.
---
Bindings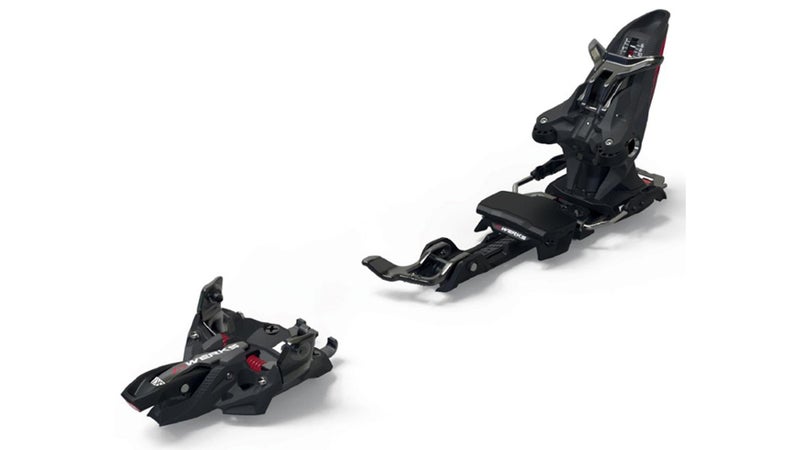 With respect to the new technology coming out of Salomon's lab, I believe the best bindings for mixed conditions in big mountains are the Marker Kingpin M-Werks ($729). Lighter and finely tuned than the previous version, the updated M-Werks get the little things right (an easier ski-walk lever, anti-icing pads, and a DIN that goes up to 12). The result is a near alpine feel, without the sensation of bricks on your feet.
---
Poles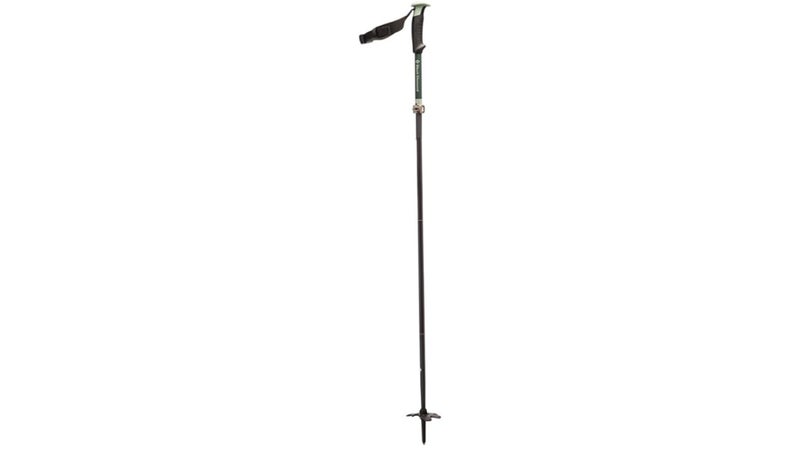 My favorite poles, the Black Diamond Compactors ($140), just got lighter and stronger, according to the company. Good for a variety of uses, like hiking, trail running, mountaineering, and skiing, they're easy to tuck into your pack, and for that reason, they excel in the backcountry for skiers and splitboarders alike. The new Compactors address the main issue of previous models—the connectors' durability—making them a trustworthy choice for this season.
---
Skins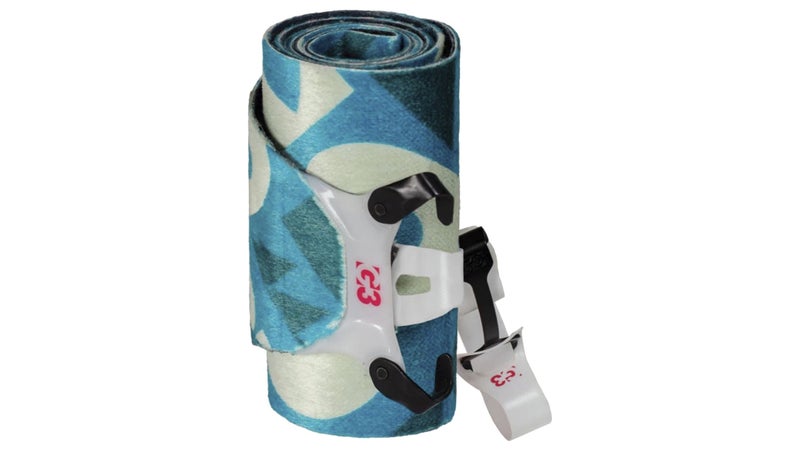 G3 spent another calendar year trying to refine the best ratio of mohair to nylon and came to market with the Minimalist Glide ($184), which has the potential to be the best yet. As a G3 loyalist, I'm excited to add it to my collection.
---
Wax (Sort Of)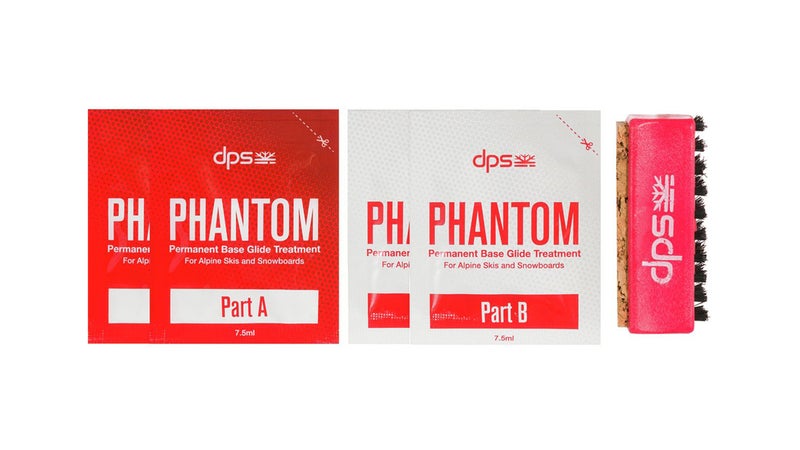 I implore you to skip the ski wax this year and invest in the Phantom 2.0 Glide ($100) from DPS. I spent last season testing this one-time application, and it works well in the backcountry, helping you slide smooth and fast over mixed conditions. I found it especially useful when skiing over sticky hazards caused by dripping trees on warmer days. Applying the treatment is quick and easy—and by using it, you're saving earth from added toxins as opposed to multiple wax coatings. (DPS claims that it's made with no toxic chemicals and is safe for water, plants, and animals.)
---
Layers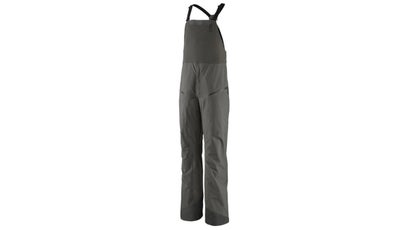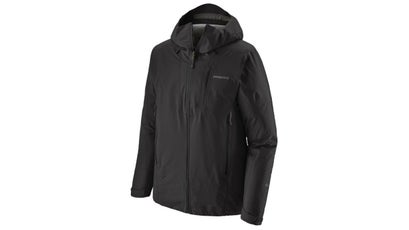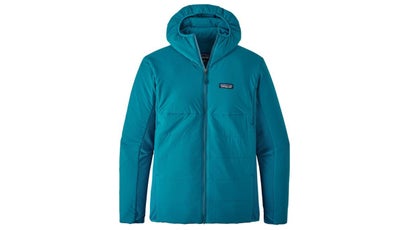 Unless you love to ski in jeans, I'd recommend a kit from Patagonia. The company has ramped up the inclusion of reprocessed fabric in its gear, while still making durable, high-quality products. All of the 60-plus shells that Patagonia offers are now made from recycled materials, like the fair-trade sewn Snowdrifter Bibs ($349), which shows a very real commitment to cleaning up its supply chain. As a three-layer shell designed for fast and light minimalists, the Snowdrifter pairs well with the Ascensionist Jacket ($499), Patagonia's lightest outer layer, which is also Bluesign approved. Underneath the shells, I layer with a Nano Air Hoody ($299), which feels like wearing a sleeping bag during the day.
---
Packs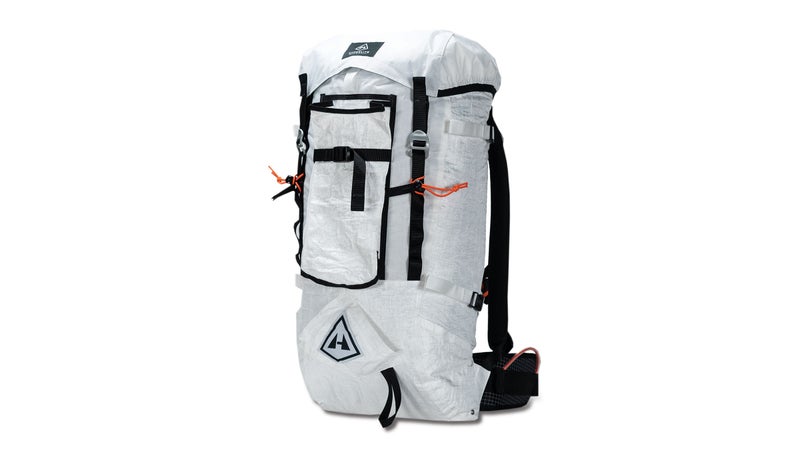 New this season, the Hyperlite Mountain Gear Prism ($395) is a finely tuned and featherweight machine with a simple design. I haven't had the chance to put this pack through the wringer yet, but I did hike up a few trails around my home. Different from other Hyperlite models, like the Southwest ($310) or the Junction ($310), the Prism features extra gear lashes and multiple tie-down options for ropes and skis, as opposed to an elastic exterior chute. And like all of Hyperlite's gear, it's built with Dyneema, so you can charge confidently past stubborn branches and icy sections and not worry about puncturing the pack.
---
Avalanche Equipment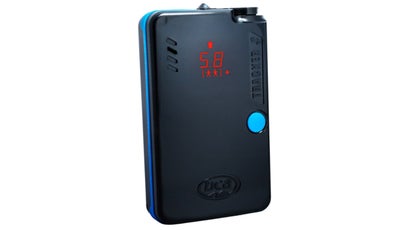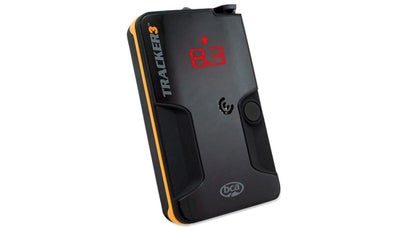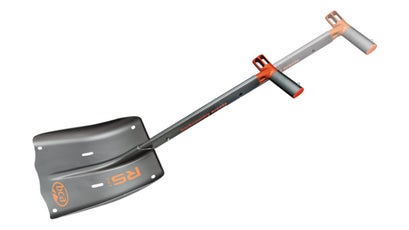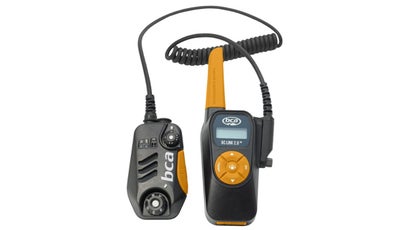 Safety is sexy, so listen up. I've trusted the avalanche equipment from Backcountry Access for years, because it's uncomplicated and has never let me down. The new Tracker S Transceiver ($300) is easier to use than the Tracker 3 ($335), and the RS Shovel ($70) offers hoe mode, which is useful for rescues and for building booters. The 300 Carbon Probe ($90), a sturdy and lightweight wand, completes the safety trio. I'm also a big fan of always carrying Link 2.0 Radios ($264), primarily to coordinate lunch but sometimes for critical stuff, too.
---
Alpine Accessories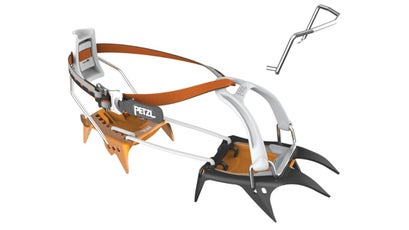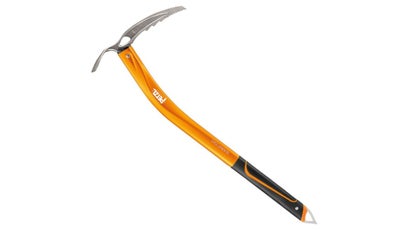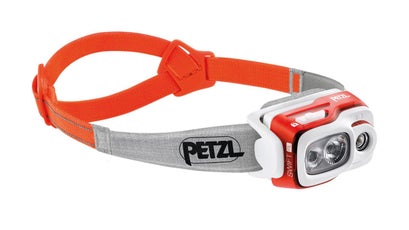 If you plan on skiing more technical routes, I'd suggest slapping Petzl Irvis Hybrid Crampons ($190) onto your boots. I've found past versions remarkably fast to put on and perfect for a variety of conditions, including ice, snow, and rock, and I'm already impressed with the new model's durability. I also like the Summit Evo Ice Axe ($180) and a Swift RL Headlamp ($120). The Summit Evo is a great alpine tool with a sticky grip, without being unwieldy. The Swift is a blindingly bright multi-beam lightsaber for your forehead—and it's powered by a rechargeable battery. 
---
Helmet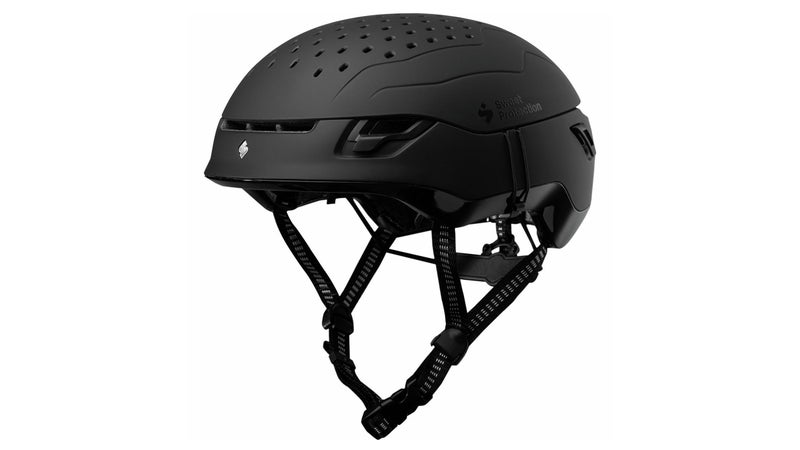 I'm a recent convert to Sweet Protection's Ascender Helmet ($170), a noggin protector that looks dorky, but holy smokes does it breathe well, thanks to 108 small holes on the top. With a slim profile, it carries efficiently, so if you normally tour with a climbing helmet and are looking for a model specifically designed for ski mountaineering, the Ascender is for you.
---
Eyewear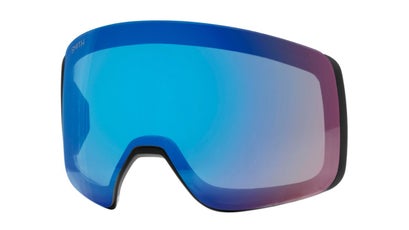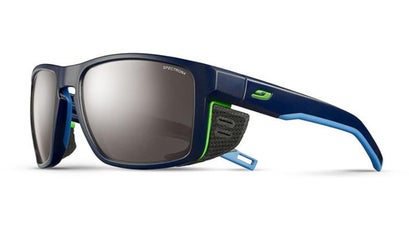 For eyeball safety, I wear Smith 4D Mag Goggles ($280) on the descent, which improves your field of view by an alleged 25 percent, thanks to curved glass at the bottom of the goggles. When headed uphill, I wear Julbo Shield Sunglasses ($150), which are the industry benchmark, offering lens and side-eye protection without looking like you came out of a fashion ad.
---
Coffee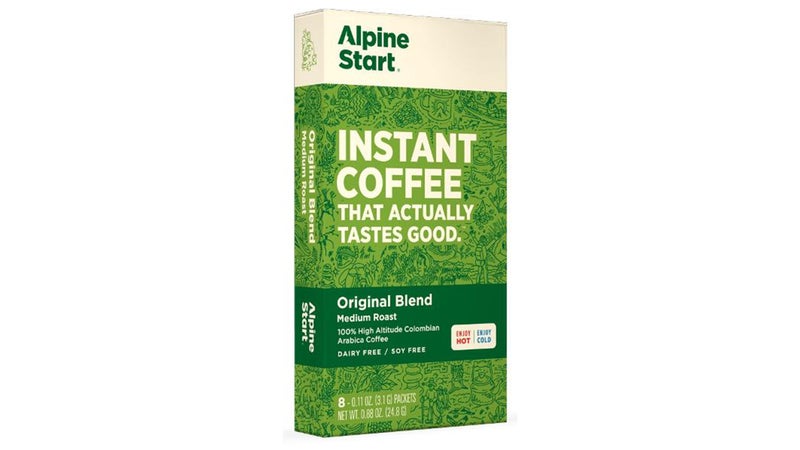 With the few pennies left in your bank account, do yourself a favor and snag a couple packs of Alpine Start. Its coffee is instant, delicious, and loaded with caffeine. Alpine Start just launched a coffee packet in partnership with Protect Our Winters, too. 
Lead Photo: Max Kramer/Unsplash