The Best Ski Rack Is From RockyMounts
The LiftOp Biggie is the rack we recommend to our friends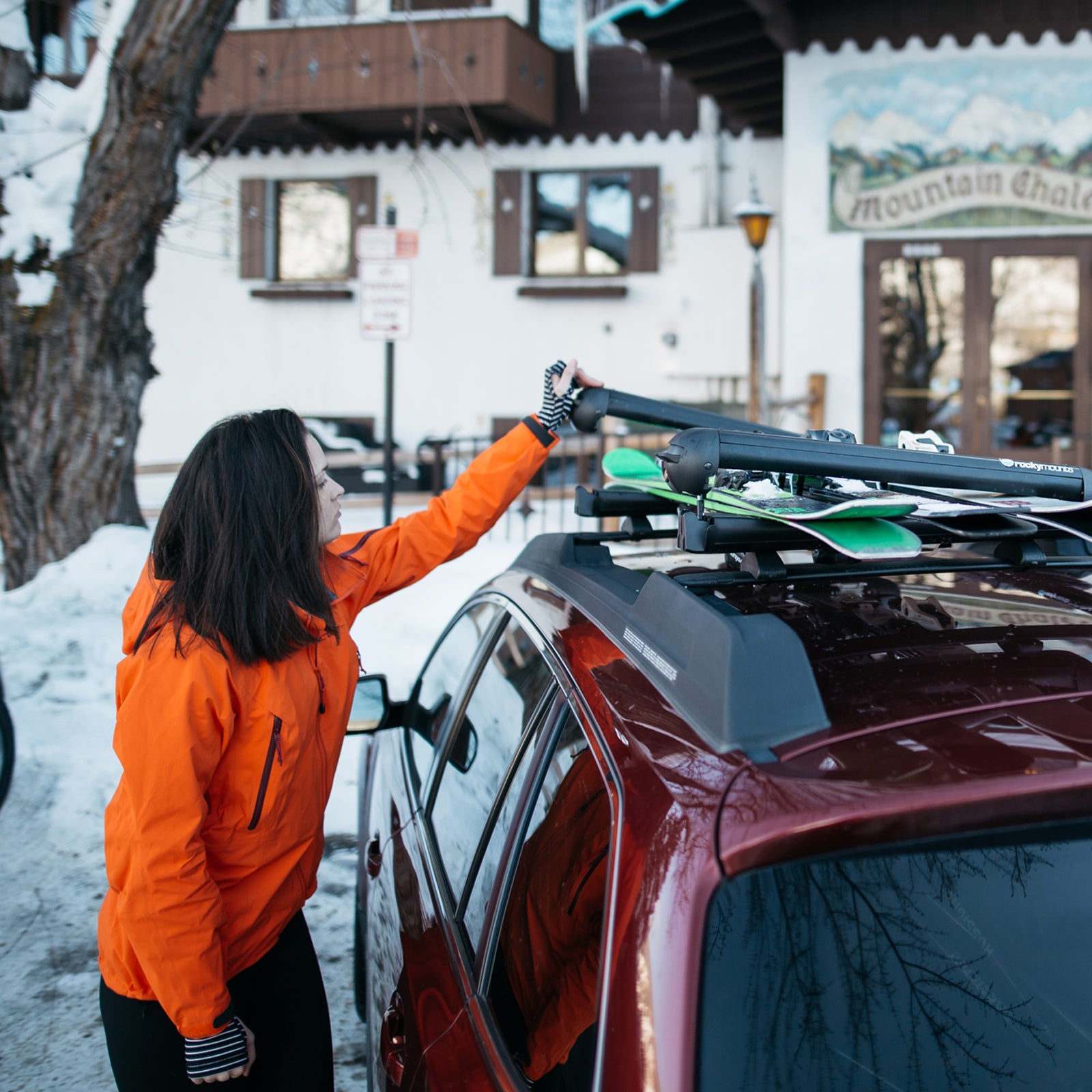 Heading out the door? Read this article on the new Outside+ app available now on iOS devices for members! Download the app.
For most of my life, I never owned a ski rack. I just folded down one of my car seats and shoved my skis through the trunk. And while that method works, my skis and my car took quite a beating. But since starting at Outside, I've tested quite a few different rooftop ski racks. The one I think offers the best features for the money and the one I recommend most to friends is the RockyMounts LiftOp Biggie.
Ski racks aren't very technical pieces of gear. They all do pretty much the same thing and are even designed the same way, with two rubberized plastic bars that hinge, like an alligator mouth, to hold your skis. (The bottom bar attaches to horizontal roof racks on the top of a car.) The LiftOp Biggie follows this construction. But there are a few features that set it apart. First, of any rack I've used, it's the easiest to install. Out of the box, it comes nearly fully assembled and easily attaches via four metal cables to just about any type of rack. When you remove it, which I did a number of times this winter, all the pieces stay together. Read: no more filling plastic baggies with nuts and bolts to be duct-taped to the rack during storage.
Price is another huge factor. At just $180, it costs nearly $50 less than its competitors' versions and works nearly as well. Plus, the smaller but identically built LiftOp Smalls costs just $160.  
Besides that, the Biggie has all the features we look for in a ski rack, like a one-touch push-button lever for easy opening and closing, and two locks, one to secure the rack to the car and one to lock the skis inside to prevent anyone from swiping them from the rack.
My one gripe? The springs at the hinge are weak enough that the rack doesn't stay open on its own. This means you have to hold the rack open with one hand while loading the skis with your other hand. It's manageable, but not ideal for shorter or weaker users.