Everything I Brought on My Backcountry Hut Trip
Beacon, check. Shovel, check. Hawaiian shirt, check.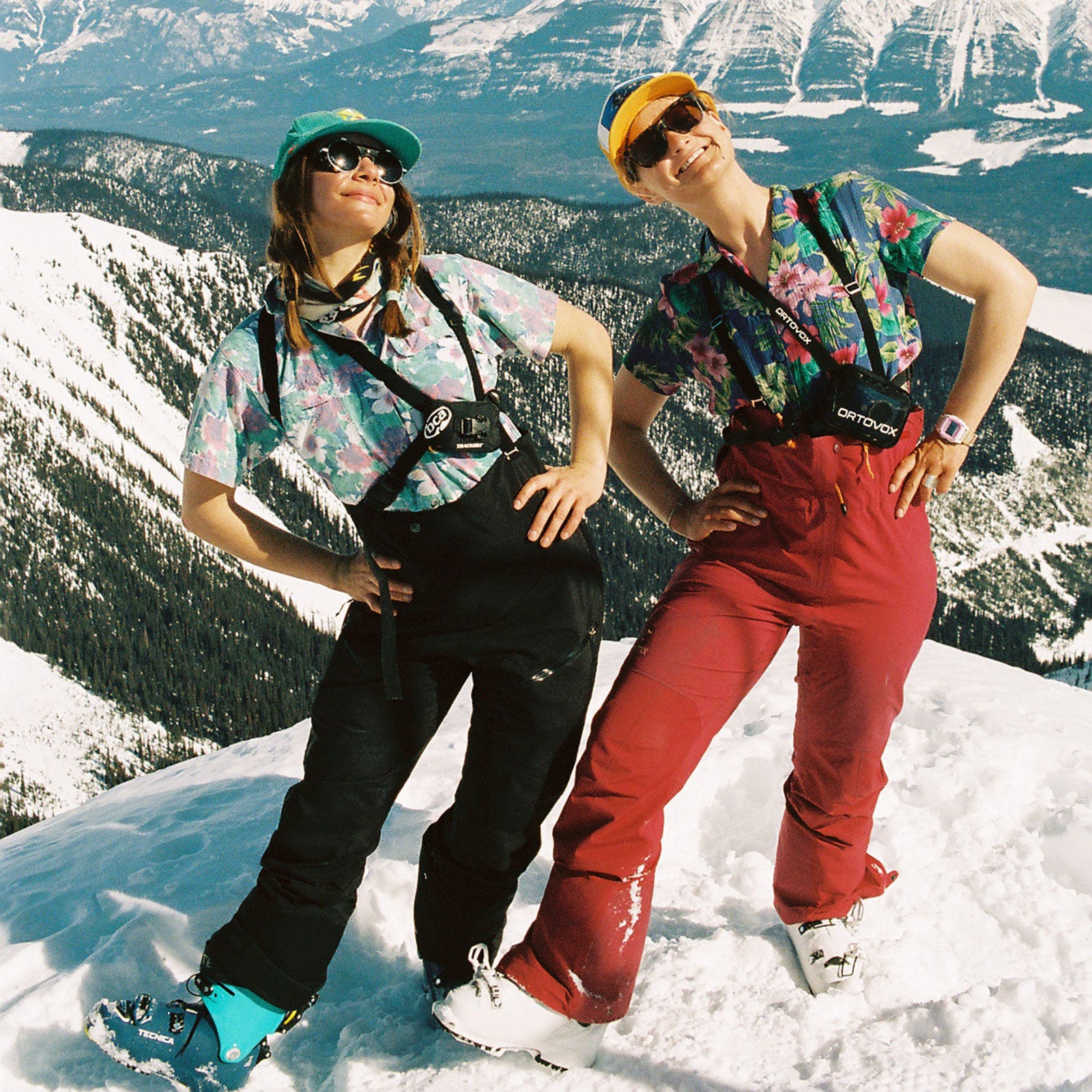 Courtesy Abigail Barronian(Photo)
Heading out the door? Read this article on the new Outside+ app available now on iOS devices for members! Download the app.
Last month I spent seven days in the alpine terrain of British Columbia, ski touring with 14 friends. We booked Golden Alpine Holidays' Sunrise Hut, a little shelter nestled in a broad basin with access to steep, pillowy tree skiing, 2,000-foot shots off rugged peaks, and everything in between. It's the kind of trip I dream about, in more ways than one: my most common recurring nightmare involves me, on top of a big line, missing some critical piece of ski gear. When your ride is a helicopter and your only contact with civilization is a VHF radio, you'd better pack right. Here's what I brought for a week of backcountry skiing.
Blizzard Sheeva 10 Ski ($480)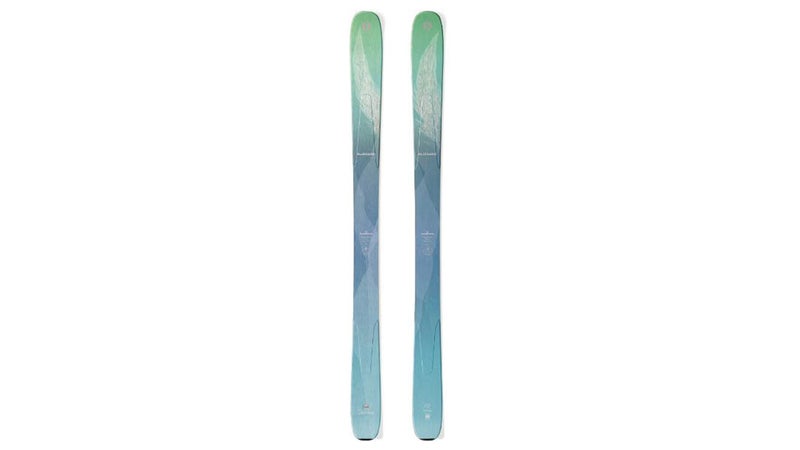 The Sheeva isn't Blizzard's dedicated touring ski (that'd be the Zero G), which is exactly why I like it. It's light enough that, with a tech binding, I don't have any trouble keeping up with the pack. But it skis reliably in all conditions, including refrozen sun crust, thigh-deep powder, and heavy corn. At 102 millimeters underfoot and a length that's just a hair short for me (I'm five foot six and ski the 172), the Sheeva is maneuverable when things get dicey (on the up or the down), and its traditional camber makes edging on a slick skin track easy.
---
Black Diamond Ascension Nylon STS Climbing Skins ($127)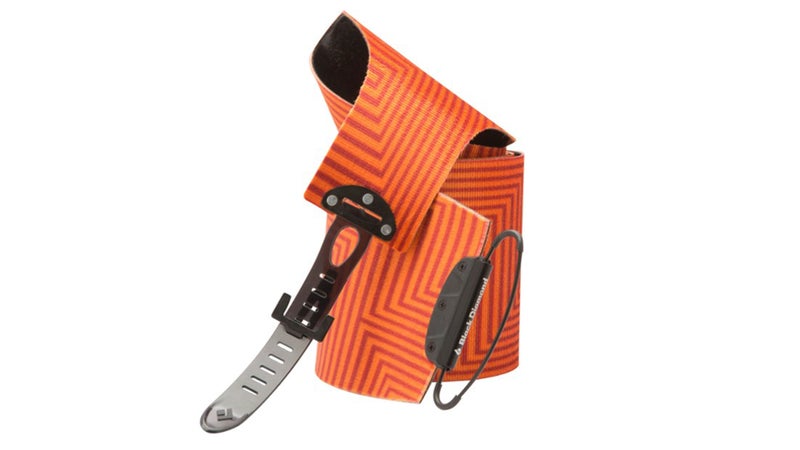 I'm no skimo racer, so as long as my skins are sticky and cut for my skis, I'm set. But after trying various brands over the years, I've always come back to these from Black Diamond. They're light and packable, and the fact that the length is completely adjustable means I don't carry any unnecessary weight (or risk my skins stretching to the point that they no longer fit my skis). 
---
Dynafit ST Rotation 10 Binding ($519)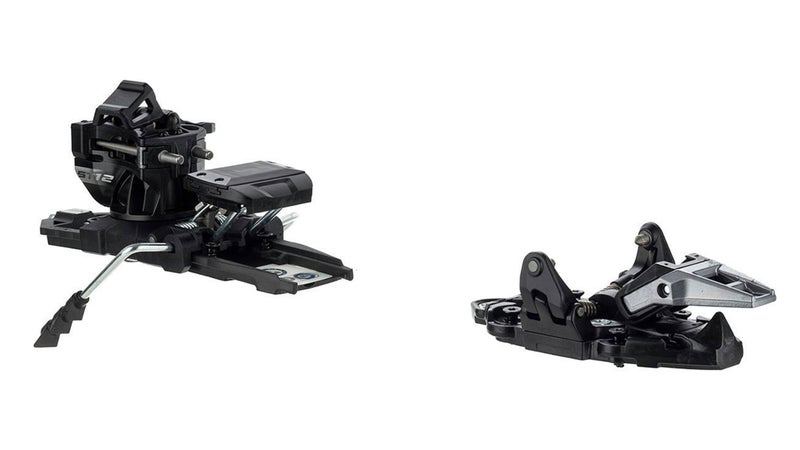 I'm average height and don't go huge, so a pin binding with release values up to ten works perfectly for me. I've put two years of hard riding on this Dynafit binding, and it hasn't failed me yet. It releases when it needs to (read: pillow-dropping to flats, skiing into a tree, tomahawking), but I've never had it prerelease. All touring bindings can be finicky, the Rotation included—sometimes it takes a minute or two to clear ice from the heelpiece before transitioning back into touring mode—but it's otherwise been a dream.
---
G3 Via Carbon Ski Poles ($124)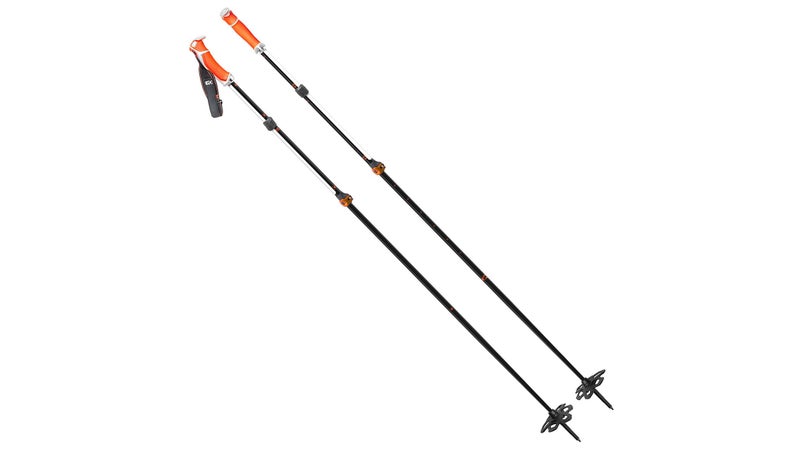 Honestly, poles are poles: as long as they're reasonably straight and in one piece, I'm usually OK. But these superlight carbon poles from G3 stand out. A square tab on the grip makes flipping my risers and transitioning in and out of walk mode easy, and they're simple to tighten (you just need a Phillips-head screwdriver) if they ever get loose and start collapsing on me.
---
Tecnica Zero G Scout 115 Boot ($599)
A wise woman once told me: "Date your skis and marry your boots." Consider this my proposal. The Zero G boot has a reasonably plush, lace-up liner that makes the uphill comfy and keeps your foot in place, and the shell offers the stiffest flex (and a smoothly progressive one at that) I've found in a women's touring-specific boot. The plastic is notably heat sensitive, so it softened up while we skied south-facing spring corn, but consistently responsive and aggressive on the downhill. The buckling system and power strap are thoughtfully designed for quick, easy transitions. I have the opposite of a Tecnica foot—my feet are quite wide, and Tecnicas are designed for a narrow forefoot—yet I still found this boot remarkably comfortable out of the box. But the Zero is made to be custom fit to your foot, with easily punched-out plastic over common hot spots. Before the trip, I had it tailored to my feet by a bootfitter. It made a huge difference, and I can't recommend that enough.
---
Dynafit Ski Crampons ($75)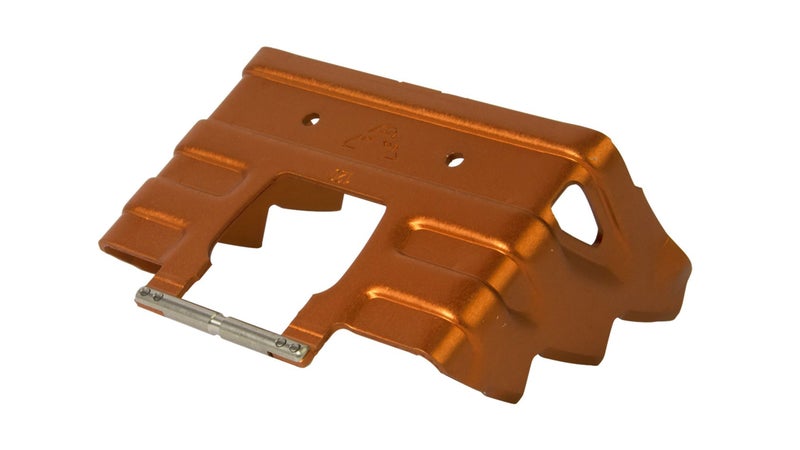 I had never used ski crampons until this trip—I figured they were a "want" item, not a "need"—but I've since officially dubbed them a "need." They offer solid purchase on sketchy refrozen skin tracks and steep ascents, and they make sidehilling suck just a little less. Be sure the ones you're buying are compatible with both your bindings and your ski width (I was able to stretch a pair of 100s to work for my 102-millimeter-waist skis).
---
BCA Tracker3 Beacon ($335)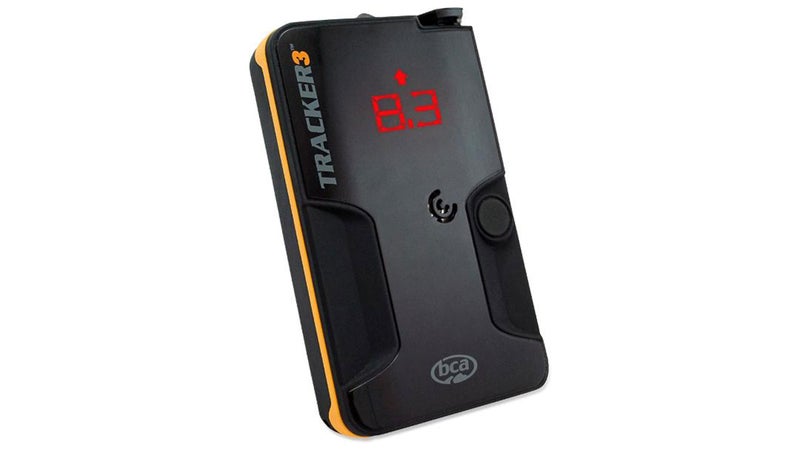 The most important factor when choosing a beacon is, of course, ensuring that you know how to use it. Next, are your batteries fresh? Beyond that, it's hard to compare beacons—any three-antennae offering on the market will be fine, as long as you're familiar with it. That said, I love my Tracker3. It's ergonomic, has always been accurate during test searches (I've thankfully never had to use it in an emergency), and reliable. It's also one of the more reasonably priced beacons on the market.
---
BCA B1-Ext Shovel ($49)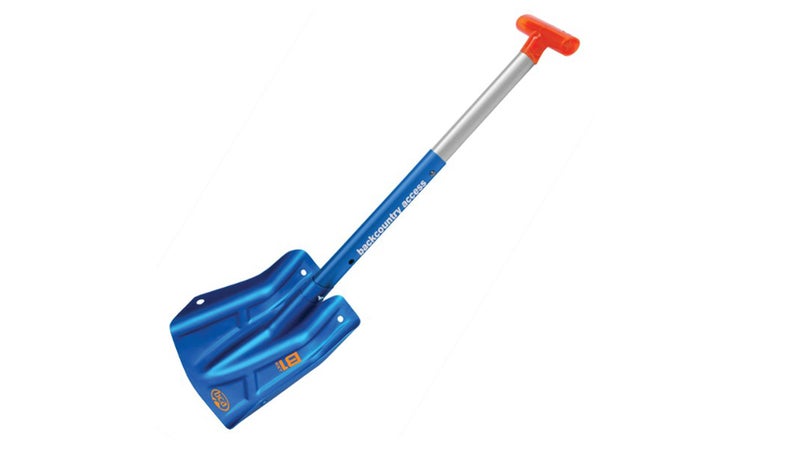 As long as you're carrying a metal shovel (plastic can't stand up against cement-like avalanche debris), you can't really go wrong, but I love this collapsible offering from BCA. Equally useful for building kickers and digging pits, it also fits neatly into my pack. To be completely honest, I have this shovel because it's the cheapest one I could find, and backcountry gear is expensive. I've been using it for four years without issue.
---
BCA Stealth 270 Probe ($60)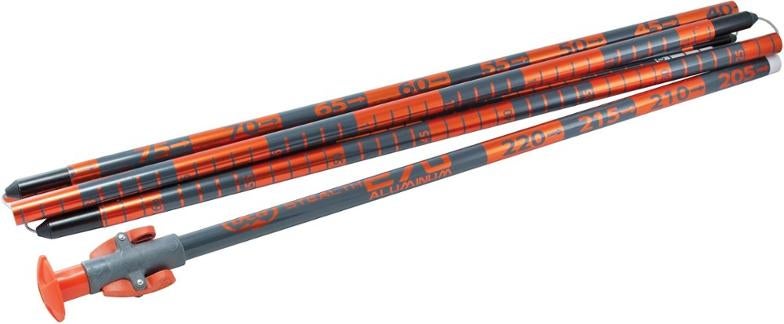 The BCA Stealth comes together quick, weighs next to nothing, and has held up for four years. That said, when I upgrade, I'll opt for a longer probe (ideally a 330). After two skiers were buried over six feet deep in an in-bounds slide at Taos, New Mexico, this year, I decided I'll always opt for the biggest one available, even if it does weigh a bit more.
---
BCA BC Link 2.0 Two-Way Radio ($180)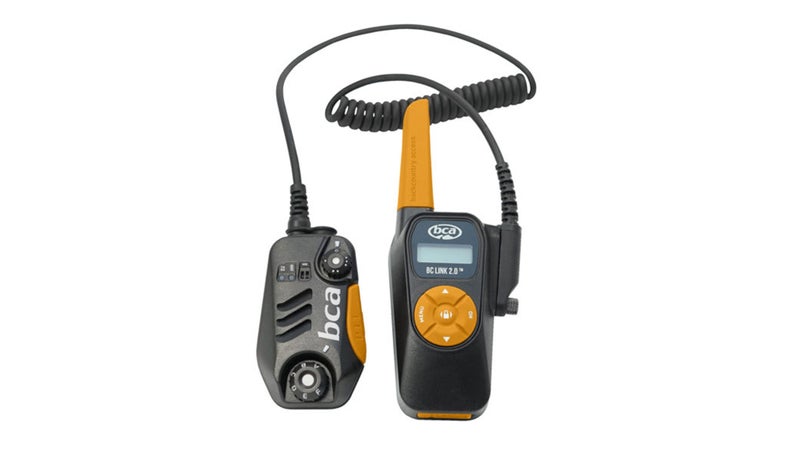 Radios are a game changer in the backcountry, and this one is designed specifically for skiers. I'd set my channel, tuck the radio into my pack, and clip the mic to my shoulder strap. From there, I could turn the radio on and off, adjust the volume, and navigate to my preset channels with one hand. One battery charge lasted me all week and offered crystal-clear communication, even when we had groups skiing in distant drainages.
---
Bivystick ($349)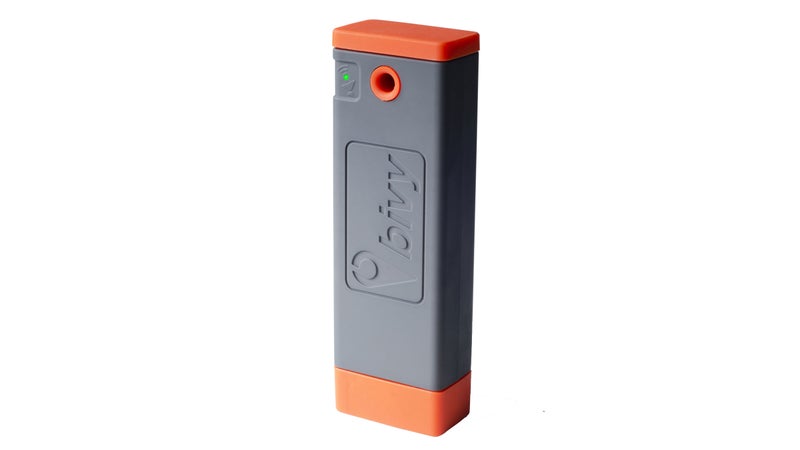 This emergency-rescue communication device lets you send messages via satellite connection when you're off the grid. Pair it with your phone and the Bivy app and you can send a text message or share your location, no matter how far you are from cell service. It also features an SOS button, which sends your location to a global-emergency dispatch. In reality, your Bivystick is probably most useful for keeping those you love sane while you're out of range. Plus, it's one of the cheapest satellite-communications plans out there—just $18 a month—and operates more like a pay-as-you-go cell phone. 
---
Mystery Ranch Patrol 45 Backpack ($299)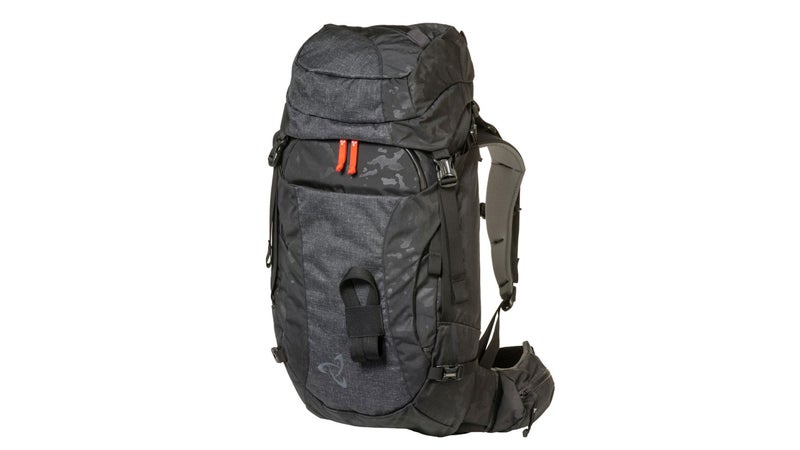 When I'm skiing without an airbag, this is my pack of choice. I can carry everything internally (helmet included) and have ample space for a repair kit, first-aid kit, extra layers, ski crampons, boot crampons, snacks, water, beer, and a camera or two. I never want to be pressed for space in the backcountry, and having a little extra room goes a long way. When it's packed lightly, compression straps keep the large pack flat to my back, and a full back-panel opening offers easy access, even when my skis are strapped on. On that note: the ski-carry system is a breeze, and the pocket for avalanche gear is neatly sorted and well-placed. The only downsides? I wish it had an ice-ax loop, and the brain compartment tends to sag.
---
Patagonia PowSlayer Bibs ($419) and Jacket ($384)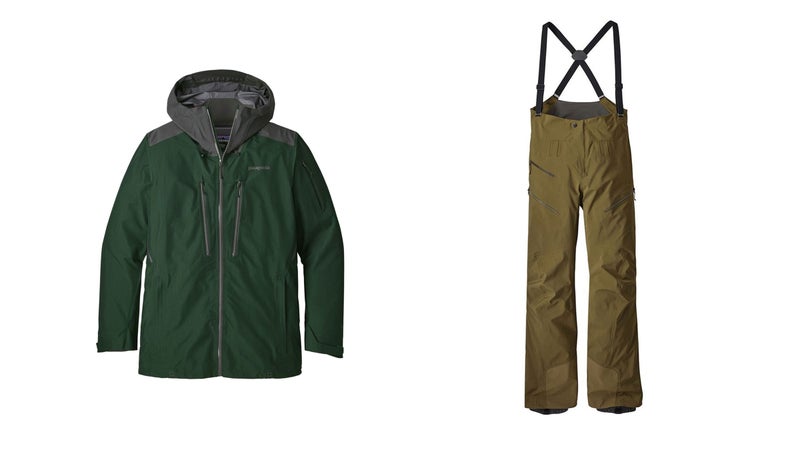 I've been skiing in the PowSlayer kit for four years, both in-bounds and out. Other pieces have crossed my desk, but I keep returning to these light, bomber layers. The women's bibs are cut well for movement, have a soft panel at the back, wide vents to help minimize sweat, and a wide leg and gaiter to accommodate unbuckled boots, while reinforced cuffs handle pointy, sharp things on your feet. I actually wear the men's jacket—I prefer the narrow hips and long fit and appreciate the extra room through the back and shoulders. The muted colorways don't hurt, either. 
---
Patagonia R1 Techface Hoodie ($169)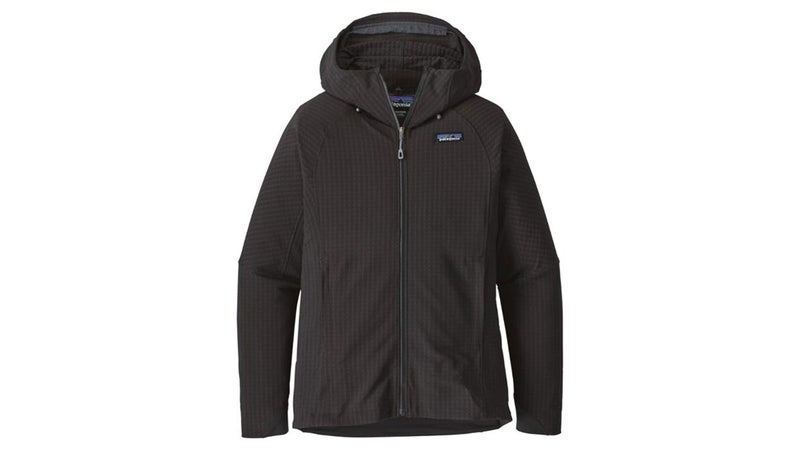 I've turned into an infomercial ever since I got this jacket, like, "Let me tell everyone I know about this!" I'm obsessed with it. The R1 is a classic, and this new update features a helmet-compatible hood and a sturdier face fabric that offers some wind and water resistance. It's the perfect ski-touring layer—breathable on the up and rugged enough to be my outermost layer on long descents in warmer weather.
---
Arc'teryx Cerium LT Jacket ($349)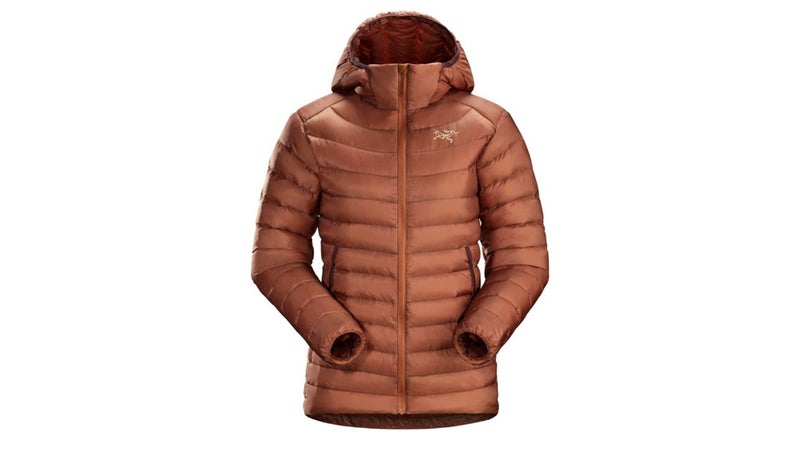 This featherlight down jacket is cut just right for layering and packable enough that I didn't mind carrying it around all week in the sunshine, even though I only broke it out once. We were spring skiing, after all.
---
Wild Rye Penny ($60) and KT Base Layers ($50)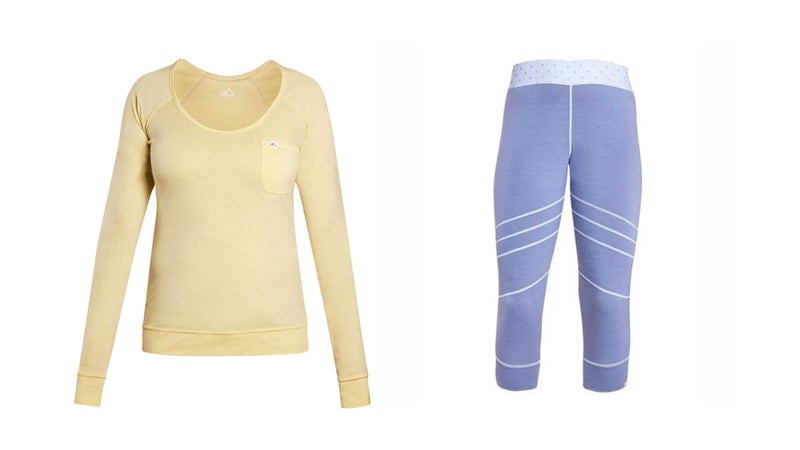 We saw ridiculously warm temperatures on our trip, and I rewore my Wild Rye base layers every single day. They're the lightest-weight layers I brought on my trip (and the cutest), and after a week of sweating in the high-alpine terrain, they didn't smell that bad. I've been in love with this brand and these base layers since I got them three years ago. They hold up so well in the washer and dryer that you'd never guess they've seen over a hundred days of hard use. The versions I have are currently in Wild Rye's sale section, but other Outside staffers love their updated layers, too.
---
Darn Tough Over-the-Calf Light Socks ($24)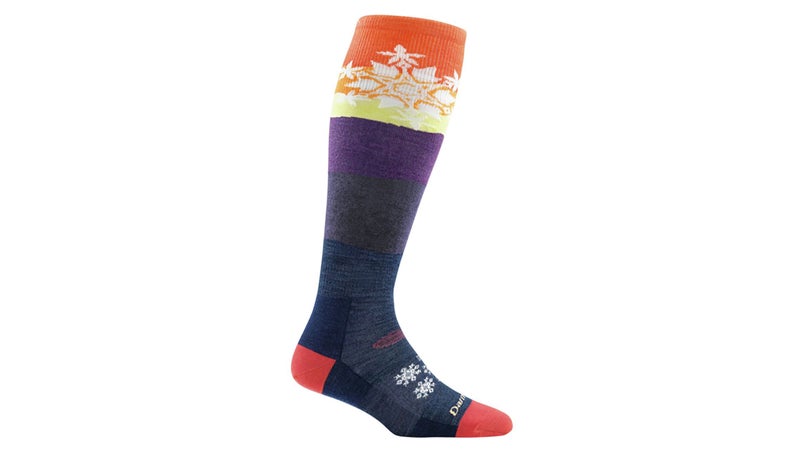 I have what feels like a million different pairs of ski socks, and I always reach for my Darn Tough Lights. They're superthin, they stay put, and they come with a killer lifetime guarantee.
---
Norrona Wool Sports Bra ($59)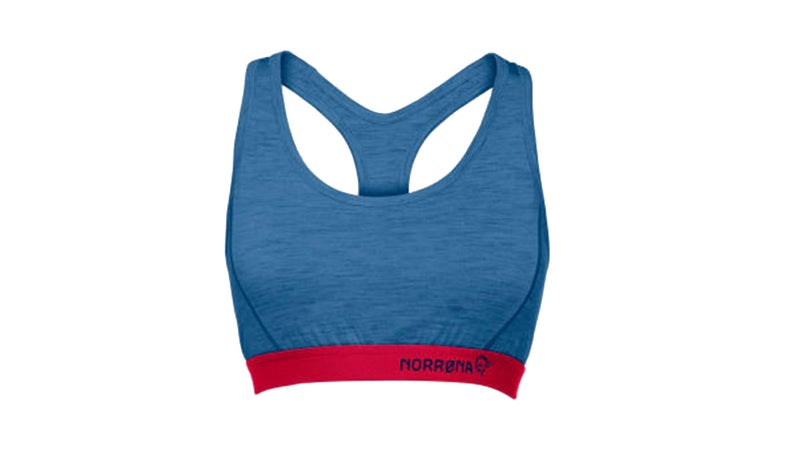 Never again will I wear anything but wool next to skin in the backcountry. I'm small chested, but this offered awesome support and seriously helped cut down on the cooldown shivers after a solid uphill slog. Dudes: Norrona makes underwear, too.
---
Smith Vantage Helmet ($260)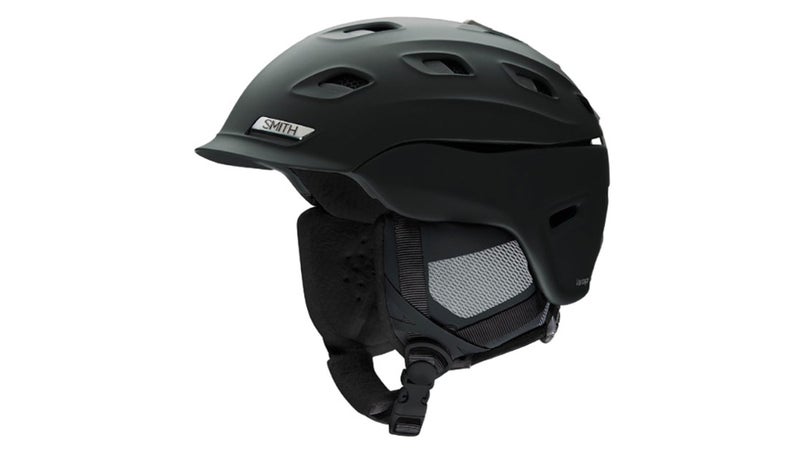 Always protect your noggin—especially in the backcountry, when help is far away. The Vantage is one of the lightest helmets on the market, and it's Smith's second-highest-end helmet (the Quantum costs $40 more and offers slightly more advanced technology but weighs six ounces more).
---
Smith iO Goggles ($200)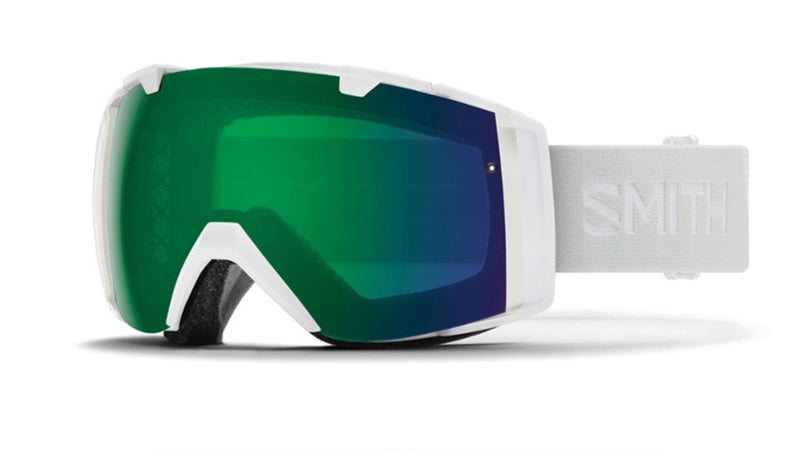 These goggles have incredible optics and resilient lenses (which this klutz needs). They're big enough that they feature a full range of vision but not so big that I look like a bug.
---
Julbo Vermont Classic Glasses ($149–$199)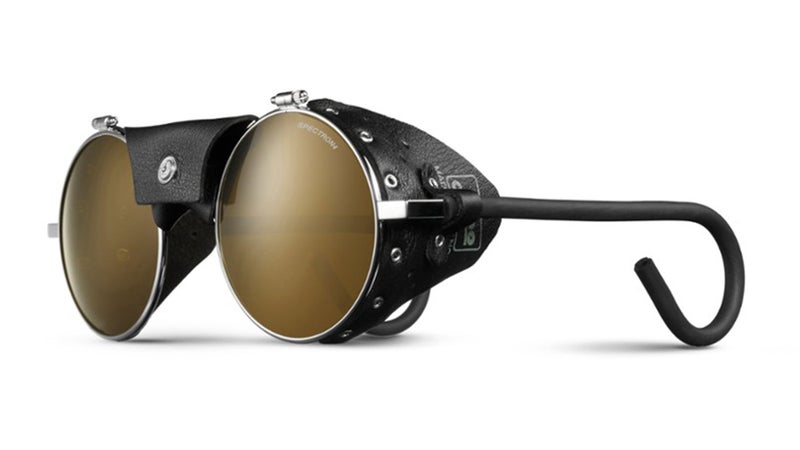 I swear by these glasses and glacier glasses in general. Long days on snow call for wraparound protection (seriously, protect your eyes, you'll want them later), and these shades offer full coverage in style. They also wrap around my ears, eliminating the need for sunglass retainers, and don't slide down my face while I'm sweating my sunscreen off. 
---
Stio Turpin Fleece Pants ($62)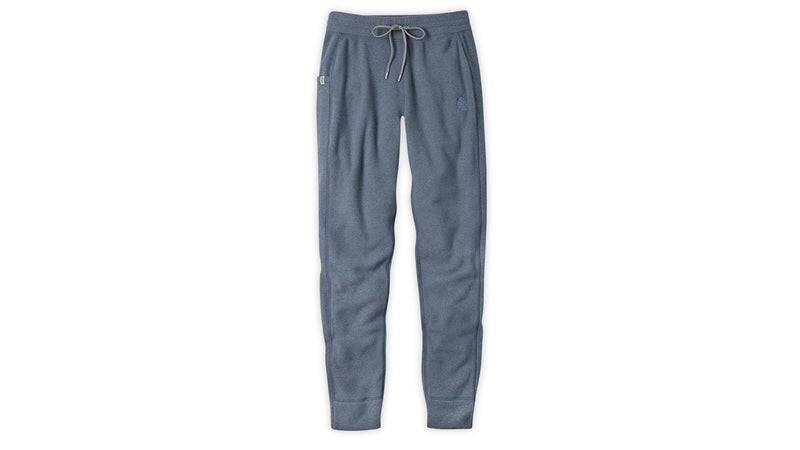 These are the ultimate cabin sweats, and in a pinch, if the weather got heinously cold, I wouldn't hesitate to wear them under my ski pants. For the purposes of this trip, they were strictly drinking and snuggling pants, which calls for soft fabric, a comfy fit, and a stylish cut.
---
Rab Positron Pro Jacket ($425)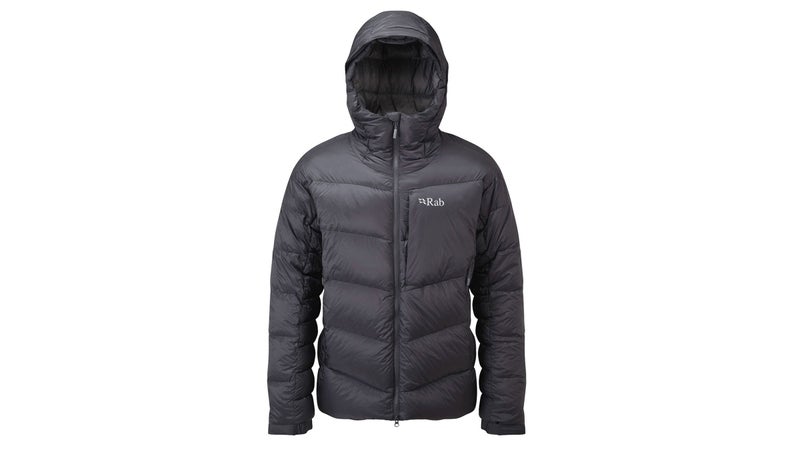 I didn't end up carrying this while skiing, but when I was sneaking out in the middle of the night for a bathroom break, it was so nice to have a megapuffy jacket to stay cozy. And if temperatures ever dip well below freezing, it's a reasonably light and packable layer to bring along to ensure my ski day doesn't get cut short by the shivers.
---
Miscellany
Plenty of other goodies found their way into my bags: ample buffs (I like Skida), a cozy hat that's headlamp and helmet compatible, uphill and downhill gloves, a thrifted floral button-down for the hottest afternoons, and my dad's old corduroy Taos cap (never forget where you came from).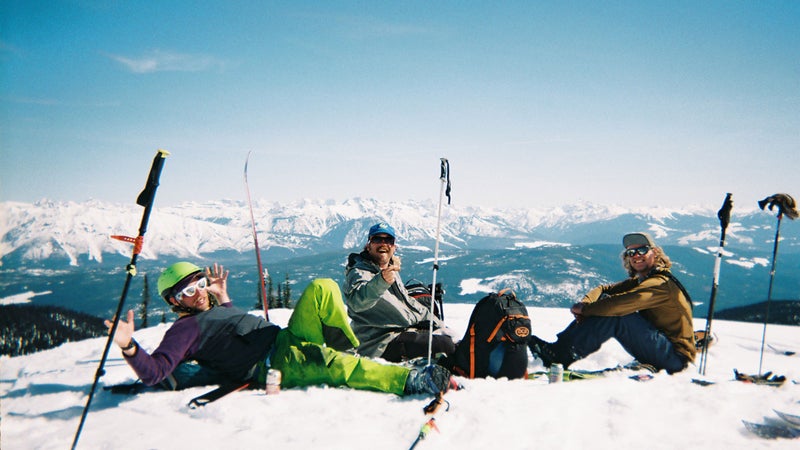 Lead Photo: Courtesy Abigail Barronian
Trending on Outside Online