The Coolest New Gear from Winter Outdoor Retailer 2020
What we're most excited about for the upcoming season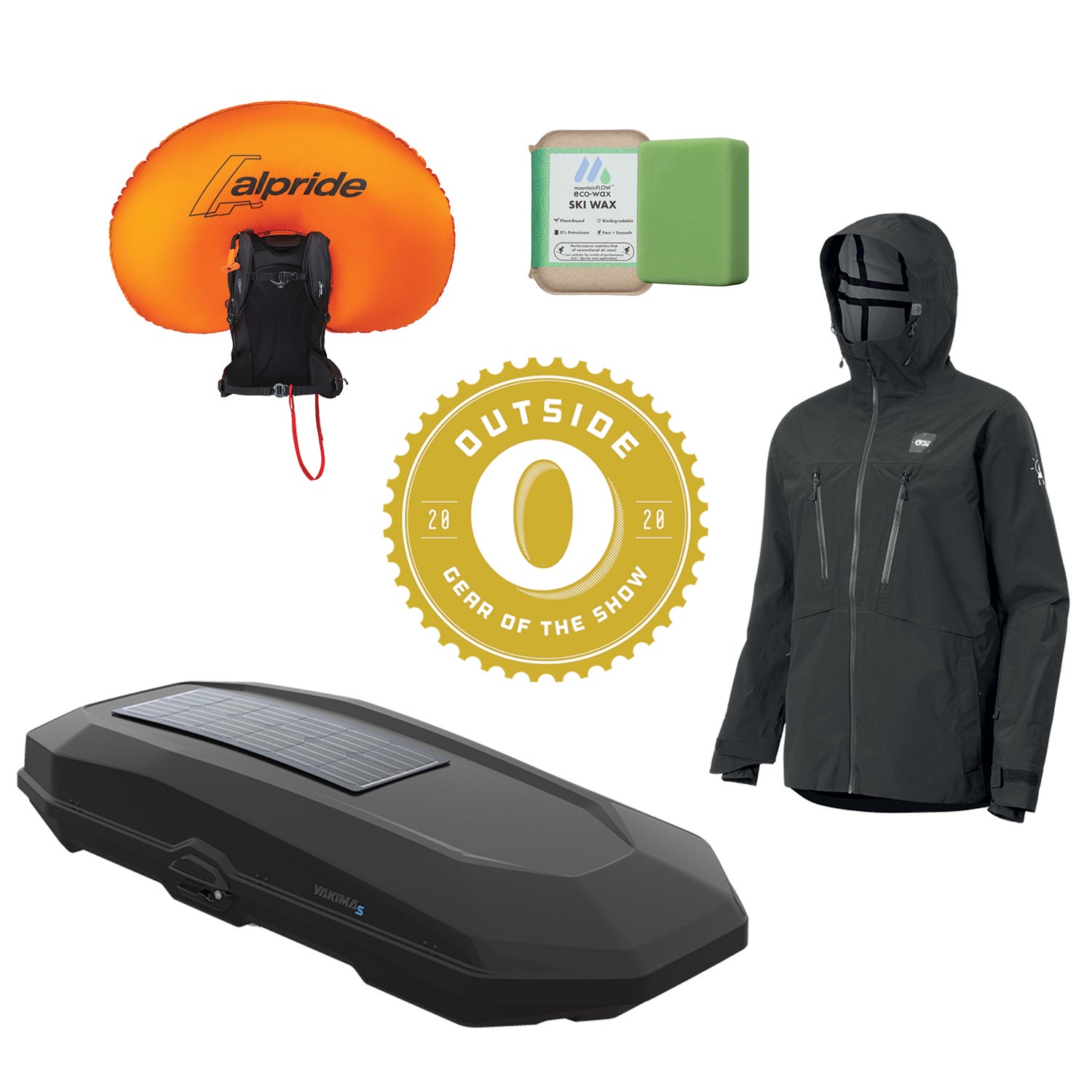 Heading out the door? Read this article on the new Outside+ app available now on iOS devices for members! Download the app.
We know winter is well underway when the Outside gear team heads to Denver for the Outdoor Retailer Winter Show. Here, the outdoor industry—retailers, media, and brands—is already hyping up products for winter 2021. Our editors are on the show floor this week, sifting through thousands of items to bring you the highlights, starting with our picks for Gear of Show. Here's what we're most excited to test out.  
MountainFlow Eco-Wax ($19)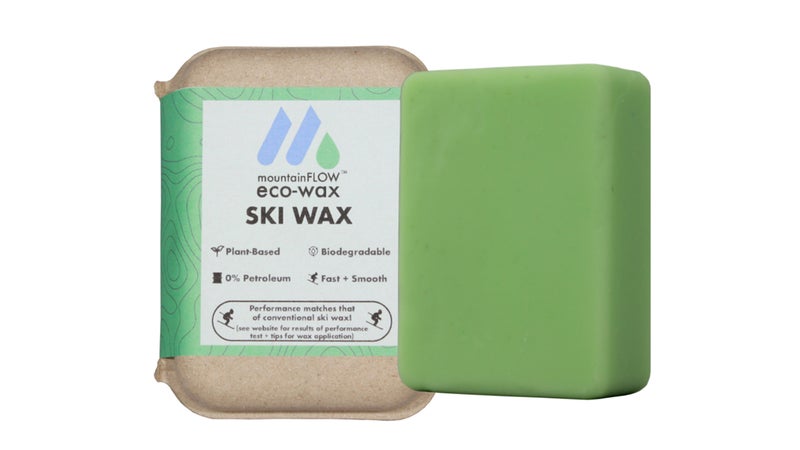 Wax is a ubiquitous but largely invisible part of your snow-sports kit. Whether you tune your skis at home or bring them to a shop, you rely on the friction-reducing properties of hydrocarbon to make your skis glide. The only problem: the petroleum-based hydrocarbons used in traditional wax rub off when you ski, leaving toxic residue in the snow, which eventually ends up in our waterways. 
MountainFlow's solution is a petroleum-free application that derives its glide properties from five different plant-based waxes and oils (the formula is proprietary, but the brand specified that it doesn't use palm oil and that all of its materials are sustainably sourced). 
Other companies have made their own attempts at environmentally friendly ski wax. Purl, based in Boulder, Colorado, made its name with homemade perfluorocarbon-free formulas (PFCs are commonly added to ski waxes to make them faster) that it claims are just as fast as fluorinated waxes. However, Purl's waxes are still hydrocarbon-based. And Swix recently announced that it's going to make a new fluoro-free wax that's just as fast as its fluorinated counterparts. 
But MountainFlow is the first company to make a wax that is entirely plant based and thus free of petroleum hydrocarbons. The brand's Eco-Wax, which comes in four temperatures (warm, all-temperature, cool, and cold) melts on just like your run-of-the-mill hot wax. MountainFlow claims that it works just as well as traditional hot waxes but without the negative environmental side effects. Whether those performance claims are accurate, it's too soon to say (we haven't put the product through its paces ourselves). But the concept is revolutionary. 
---
Picture Demain Jacket ($500)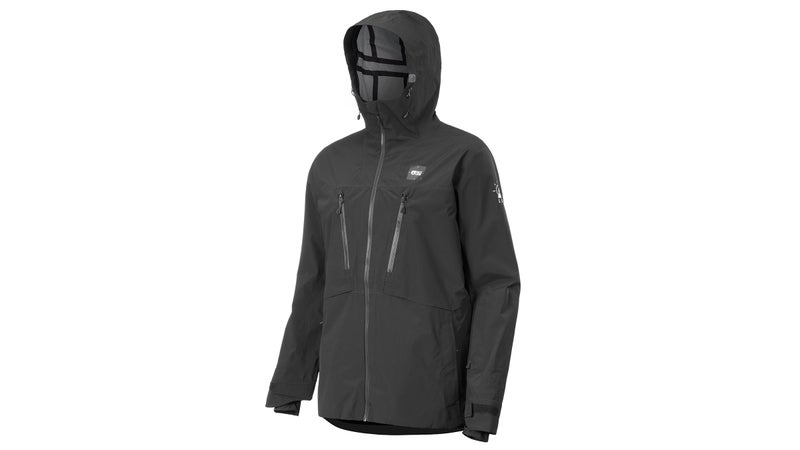 Sadly, sustainability and performance are often at odds in premium outdoor gear. But it appears the opposite may be the case with Picture's new three-layer waterproof-breathable Demain jacket. 
What makes the Demain stand out its use of biosourced polyester that's made from sugarcane waste. That fiber makes up 59 percent of the jacket, while the remainder is recycled polyester made from plastic water bottles. The jacket is also PFC- and solvent-free, thanks to its exclusive new "nano-pore" membrane from Taiwanese consumer-electronics manufacturer BenQ.
Performance-wise, Picture says that its biosourced material is not only extremely capable in the waterproofing and breathability departments (25k/20k), but it's also two times lighter than competing laminates. We're excited to put this jacket (which will be available at retailers in fall 2020) to the test this winter to see if the performance matches those claims. While we try to be impartial, it will be tough to not root for the Demain, which could be a game changer both on the slopes and for the environment. 
---
Yakima CBX Solar Cargo Box ($1,299)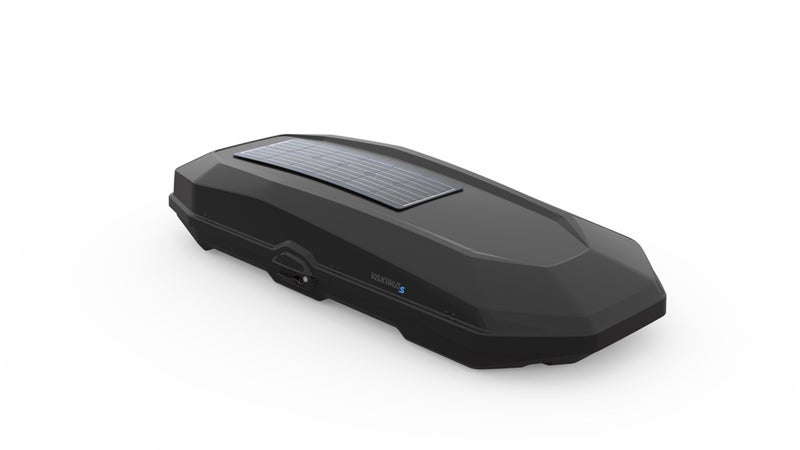 For serious outdoor aficionados who inevitably load up their car with gear, rooftop boxes come with some serious pros and cons. Namely: you get more storage space but lose valuable real estate for heavy-hitting upgrades like solar panels. Yakima solved that issue with the CBX Solar, the first mass-produced cargo box with an integrated sun-powered sheet on top. 
Its lightweight Sunflare panel is 36 watts (five watts of power with a three-amp max), enough to power your spare batteries and electronics from two USB ports (there is no built-in battery to store the charge). Yakima claims the panel works great in low-light situations but exact charge times have yet to be determined. And there's no loss of space in the carrier: it features 16 cubic feet of cargo room, comparable to its non-powered boxes, and is long enough to hold up to 185-centimeter skis. Plus, it opens from both sides and is easy to install on any type of crossbar. 
There are plenty of car-rooftop solar options out there, but if you want simple installation, added storage, and a tidy little amount of juice for life on the road, the CBX Solar is a smart solution. We can't believe no company made this sooner. 
---
Osprey Sopris Pro 30 Avalanche Airbags ($1,200)
The fit of your gear is always important, and even more so when it comes to safety equipment. That's why we're so excited Osprey is releasing the women's Sopris Pro 30 avy pack. While there have been women's avy packs in the past, Osprey's stellar reputation for ergonomic gear could be a game changer for women charging hard in the backcountry. The company has been a leader in the backpack space—especially in fit—since it started making custom packs in the 1970s and debuted the industry's first custom-molded hipbelts in 2005. 
The shortened torso and contoured harness (with a scratch-free goggles pocket on one side and a gear loop on the other) are designed to fit women's bodies, keeping the load stable and off your mind when you're on tough terrain. The included Alpride E1 supercapacitor unit, the lightest electronic system on the market, is travel friendly and rechargeable with AA batteries or a USB. A separate avy-tool compartment makes for quick access in an emergency, and ski-, board-, and helmet-carry options keep equipment secure. At 6.13 pounds, it's relatively light for an avy pack, due in part to the feathery but abrasion-resistant 210-denier DWR nylon fabric. The men's version, the Soelden Pro 32, weighs in at 6.35 pounds and has the same features with a slightly larger capacity.
Though we haven't had a chance to test the new pack yet, we're excited to see how Osprey's attention to comfort and fit for female body types translates to performance in the backcountry.
Lead Photo: Courtesy Yakima; Osprey; mountai