3 iPhone Accessories You Won't Want to Miss
Heading out the door? Read this article on the new Outside+ app available now on iOS devices for members! Download the app.
There are more iPhone accessories on the market than we can count, but we've weeded through some of the newest ones and found three that you'll want to add to your quiver.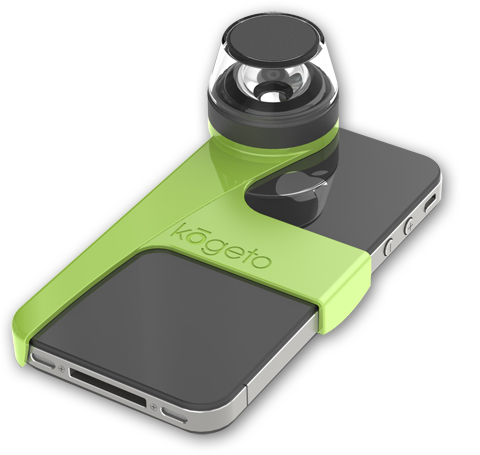 KOGETO DOT
Do you wish you had seen the backside view on your last sky dive? The expressions on your friends' faces when you did the backflip off the balcony at your birthday barbeque? Now you can. Kogeto's Dot snaps onto your iPhone, and turns it into a 360-degree video camera.
Place your Dot-enabled iPhone flat—whether it's on top of a beer can at your next party or held in your hand—and it gives you a 360-degree scrollable video complete with everything going on in the room. On your phone, you swipe to scroll. It takes a few seconds to calibrate, and auto focuses as it's shooting. Sound too cool to believe? Check out a tandem sky dive and other video shot with the Dot here. Available now, $49; kogeto.com.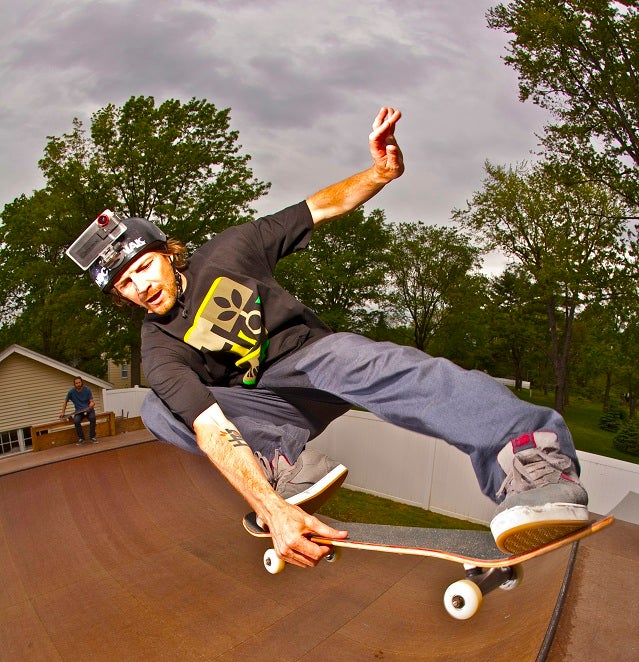 OPTRIX XD
Optrix further enhances the 1080-pixel HD video of the iPhone. This perfomance iPhone case adds an all-glass, three-element, 175-degree wide-angle lens over your phone's built-in camera that provides GoPro-like performance at a fraction of the cost.
The XD not only turns your iPhone into a legitimate backcountry HD cam, but it protects your phone in the off chance that Kodak courage makes you go bigger and harder than would be wise. Bump, bash, crash, or splash and you phone will stay dry and protected within Optrix' polycarbonate and rubber case—though, note, it's not submersible.
When your phone is in the case, you can still answer it, queue up the music, and play Angry Birds between takes. Flat and curved adhesive mounts available. And, with Optrix' adapter sled, it also turns an iPod Touch 4G into a wide-angle action cam. Available now, $99; optrix.com.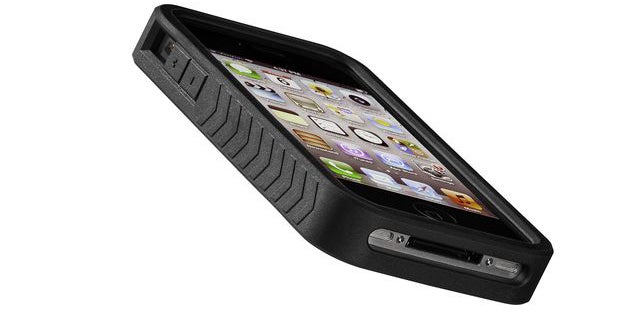 PONG RESEARCH RUGGED IPHONE 4/4S CASE
It's a triple win with PONG's Rugged iPhone Case: it protects your phone, protects your brain and prolongs each charge of your battery.
What PONG says its Rugged iPhone 4/4s Case does: improves signal strength by 30 percent, protects against dropped calls, increases talk-time battery life by up to 1.3 hours, reduces your brain's exposure to cellular radiation by up to 94 percent below international safety limits by redirecting radiation away from your head and body, provides durable protection and shock absorption—phones have survived drops from eight feet onto a concrete surface.
And we've got good news: PONG's claims have been verified by lots of sources. The other good news? PONG makes a performance-enhancing radiation-protecting case for iPad that's been put through a full battery of lab tests by Wired, which concluded that PONG delivers on its claims. Available now, $80; pongresearch.com.
—Berne Broudy
@berneb