The 40 Most Significant Tools and Toys Ever Designed
In honor of Outside's 40th anniversary, we're selecting our all-time favorite gear, places, accomplishments, and people. This month, we rounded up 40 of the best products we've ever tested, from legendary classics (Ed Pulaski's famous firefighting tool) to the newest kids on the block (DJI's crazy new do-it-all drone).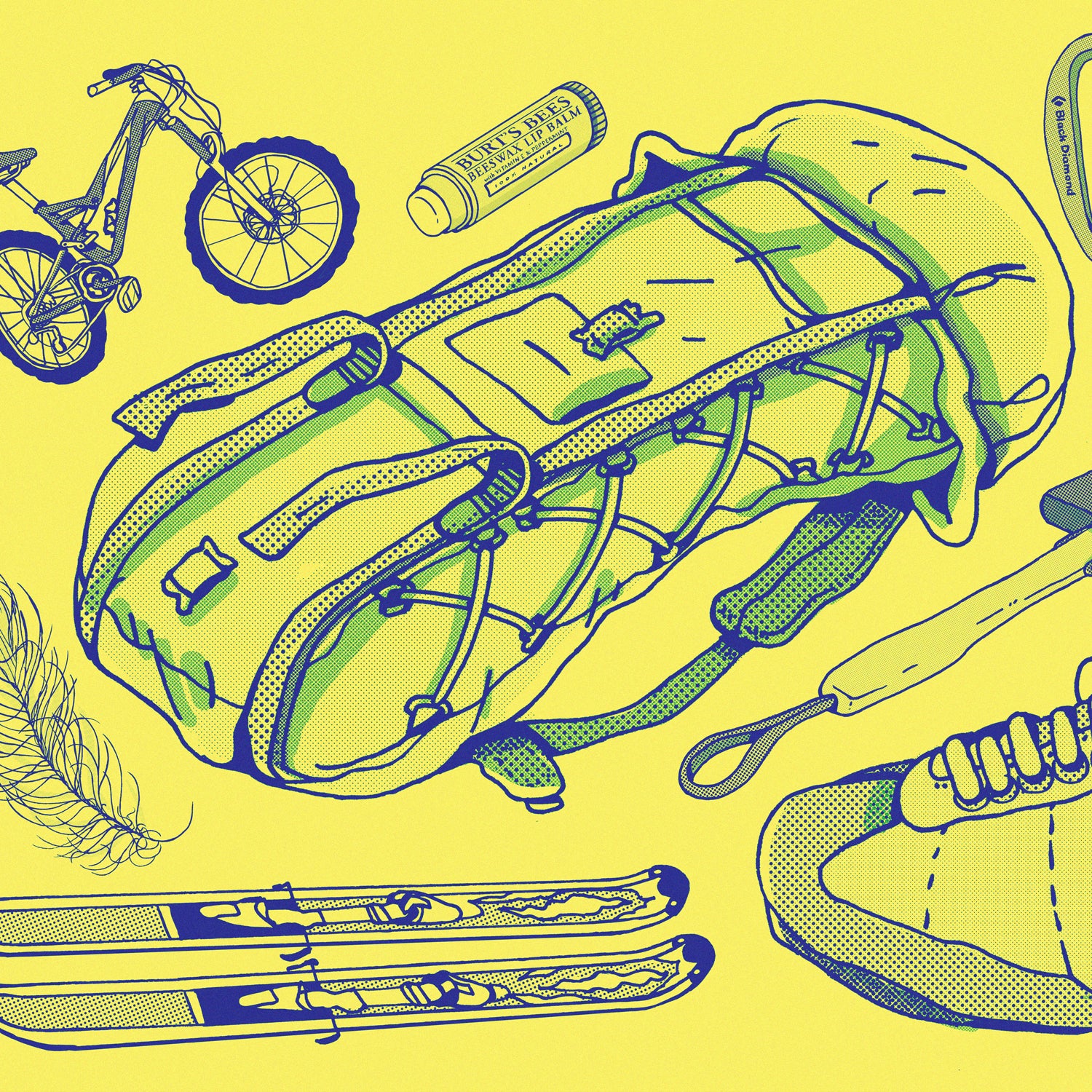 Heading out the door? Read this article on the new Outside+ app available now on iOS devices for members! Download the app.
For 40 years, Outside has tested and ranked gear that allows us to venture farther, go faster, and do both more comfortably. The following products are the ones that truly stood out for their sheer inventiveness and impact.
DJI Phantom 1 Drone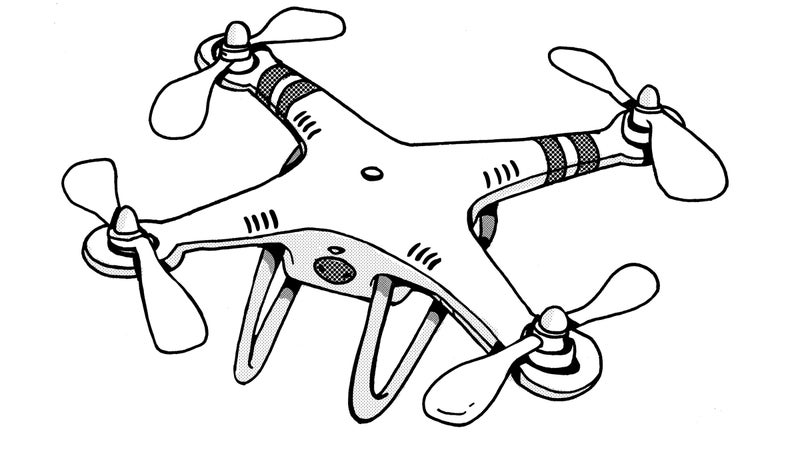 Good consumer drones really didn't exist until the 2013 release of the Phantom 1. Made by Chinese manufacturer DJI, the original quadcopter would fly (typically with a GoPro mounted below) for about 15 minutes—or until you crashed. The options have become much more numerous and powerful, but this affordable, ready-to-fly package was the first to open up the skies to the masses. —Nick Kelley
Sage Z-Axis Fishing Rod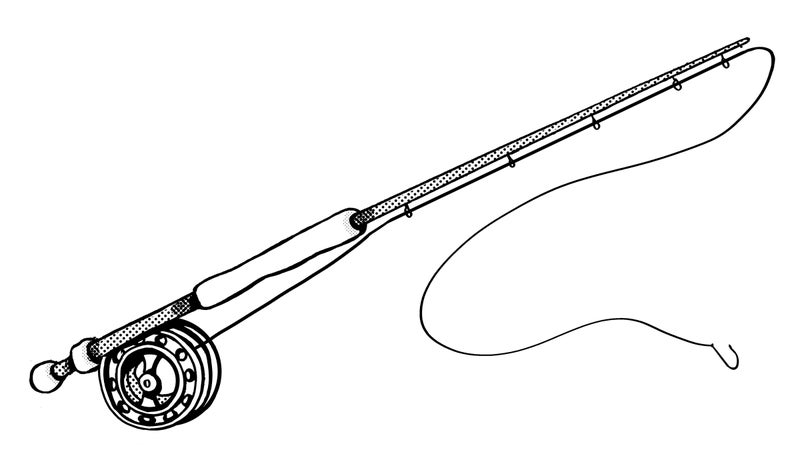 This is the rod that brought modern power to the river. Released in 2007, the Z-Axis, with its graphite construction, had casts shooting across the current and landing with accuracy like no fishing tool before it. Credit the innovative design by fishing legend Jerry Siem, who (fun fact) was Brad Pitt's casting double in the movie A River Runs Through It. —N.K.
Burton Backhill Snowboard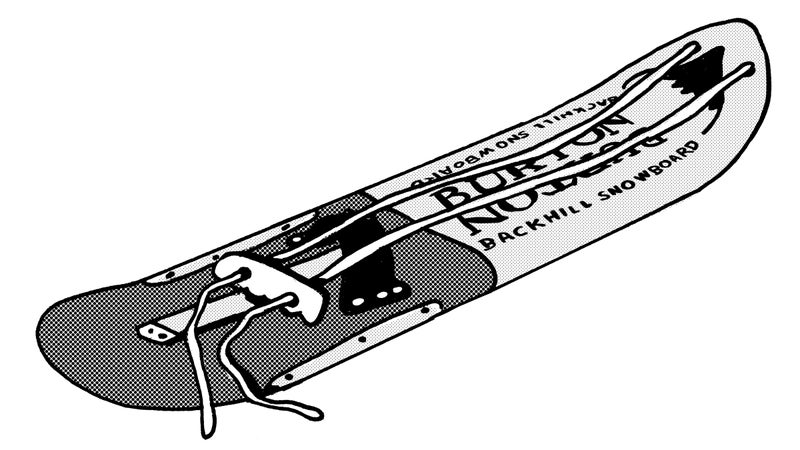 Several innovations took the Snurfer snowboard to the next level, but none are as important as Jake Burton Carpenter's Backhill design. The Burton Backhill was the first real departure from the Snurfer's basic build—it was wider, included surfboard-like fins, and, most important, came with foot straps. Though it still included holes for a rope attachment in the nose, it lead the way to the modern snowboard. —Chris Thompson
GoPro 35mm Hero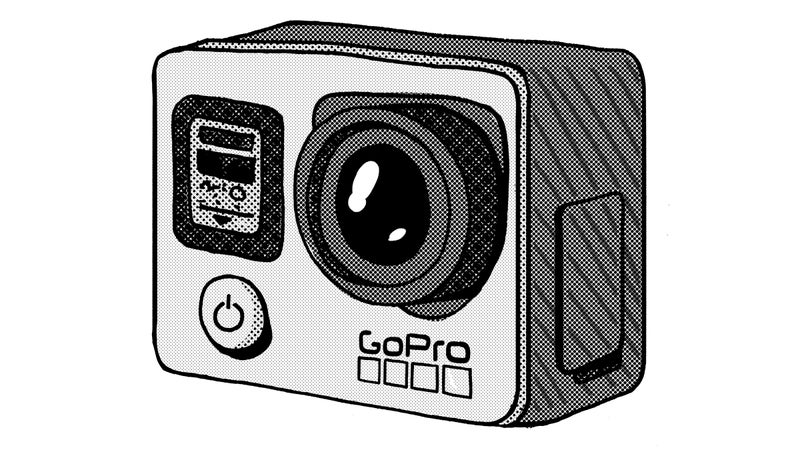 It wasn't the first action cam. It might not even have been the best action cam when it hit shelves back in 2004. But the GoPro 35mm Hero was slick, user friendly, and marketed toward core athletes. Its slogan, "Be a hero," endures as the call to action for the 21st-century adventure seeker: Go hard, get proof. —Greg Thomas
Sierra Designs DriDown Insulation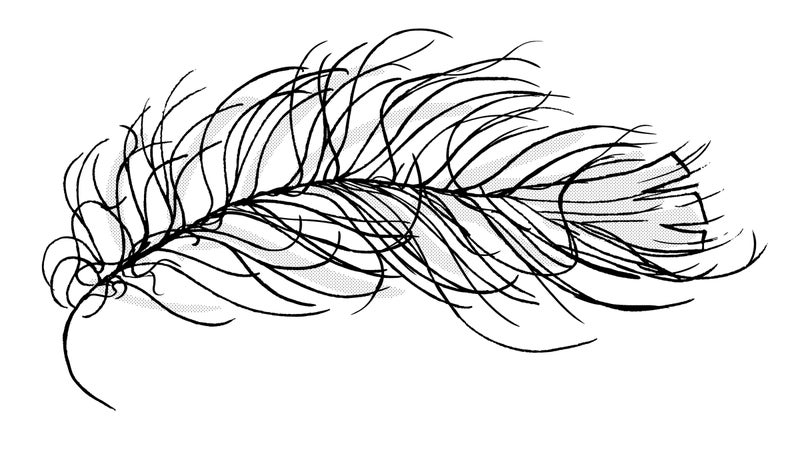 For a long time, down's fatal flaw has been its susceptibility to moisture: get it wet, and you're camping trip is toast. (Plus, wet down stinks like whoa.) But five years ago, Sierra Designs revolutionized the fill by releasing a version treated with a hydrophobic polymer that repels water and helps feathers keep their structure. Today, the stuff (or its competitors) is a foundational component of just about any down-insulated jacket and sleeping bag you'll find. —G.T.
MSR WhisperLite Stove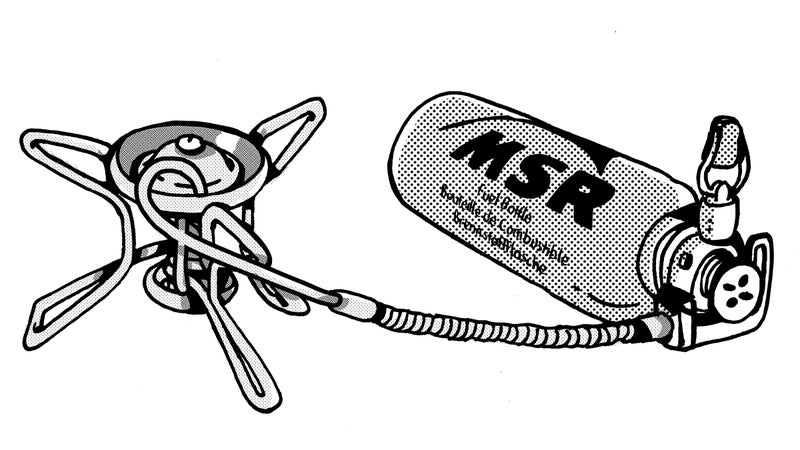 Created in 1984 in Seattle, the WhisperLite revolutionized backpacking stoves, which were previously loud, heavy, and cumbersome. A backcountry staple, this durable stove—made from stainless steel and brass—quickly became one of the most successful liquid-burning (white gas) stoves in modern history. It remains one of the lightest stoves on the market. "It's a rare product that exists in almost exactly the same form as it was originally created," says Doug Sanders, a product manager at MSR. "It meets the needs of a current adventurer just as perfectly as it did when it was launched." —Jay Bouchard
Eddie Bauer Skyliner Jacket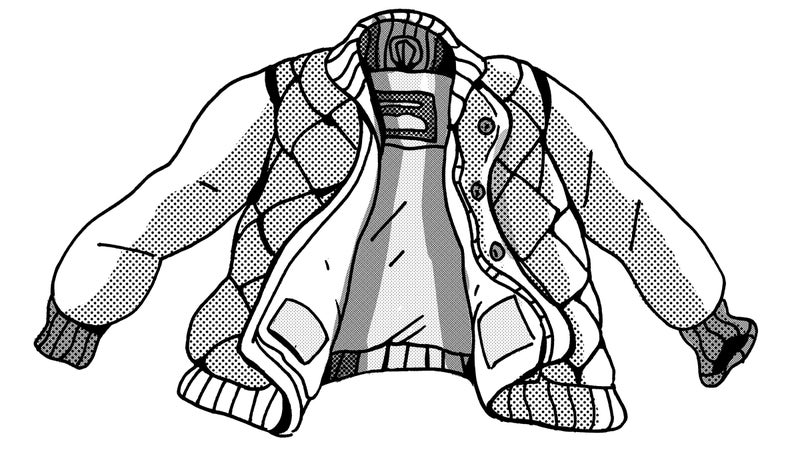 After nearly freezing to death while trekking in the Northwest in the 1930s, Eddie Bauer created a jacket that could keep up with all his harsh-weather adventures. The first down jacket patented in the United States, the Skyliner, was known for its goose down, diamond quilting, and ribbed cuffs and collar. And it has been a fixture in outdoor apparel since 1936. —J.B.
REI Half Dome Tent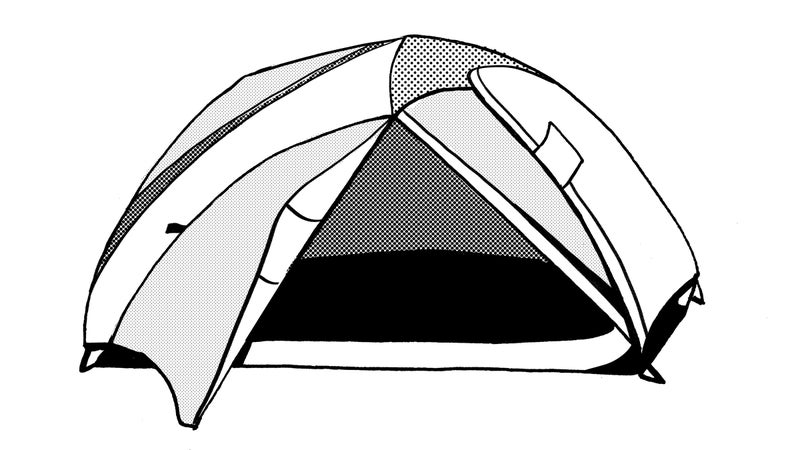 Since 2001, the two-person Half Dome tent has been a favorite among backpackers, and it continues to evolve and impress. Known for being light, comfortable, and durable, this tent made Outside's 2010 Gear of the Year list because it sits at the intersection of quality and value—consistently praised as an affordable, long-lasting, reliable tent. —J.B.
Swiss Army Knife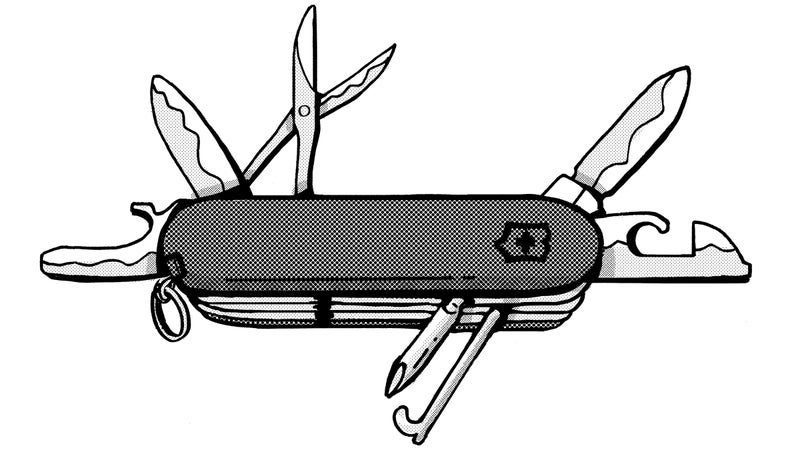 The Swiss Army knife has been used in the field since 1891, when Karl Elsener I created it for Switzerland's army. World War II brought the company international recognition when the Allies were introduced to the tool and realized its ingenious potential. There are lots of copycats out there now, but the Elsener family is still in business, with Carl Elsener IV running the Swiss Army factories. —Charlie Ebbers
L.L.Bean Maine Hunting Boot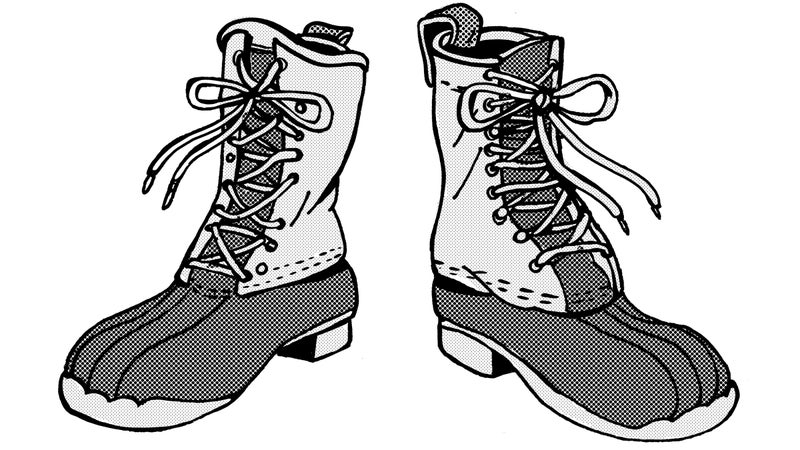 One evening in the early 1900s, Leon Leonwood Bean walked out of the Maine woods and decided he was done with wet socks and soaked leather boots. He decided to create a rugged boot with a leather upper and a rubber bottom. Bean had the local cobbler stitch together a prototype, and voilà! The L.L.Bean Boot, which remains basically unchanged today, was born. —C.E.
Ray-Ban Aviator Sunglasses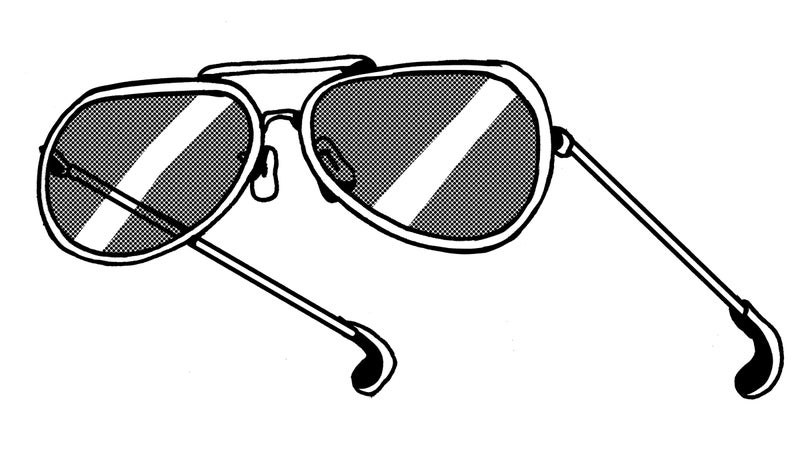 Undoubtedly cool. Always cool. Will always be cool. —C.E.
Pulaski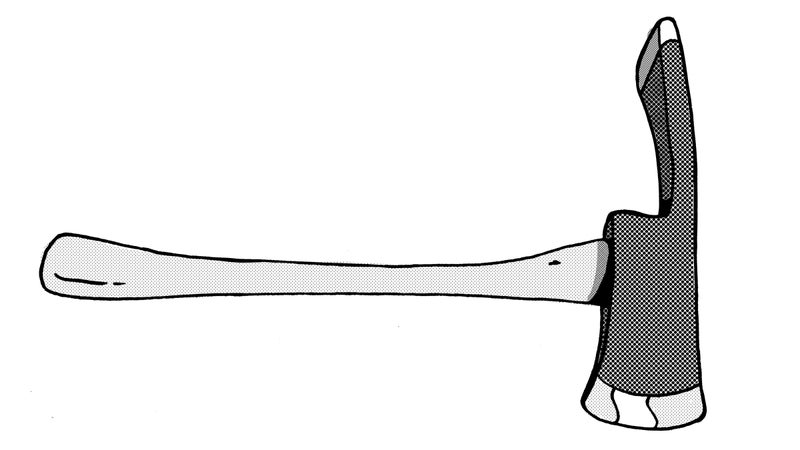 The summer of 1910 brought the "big blowup," a masive fire in Idaho, Montana, and Washington that consumed more than 3 million acres. In the smoldering forest, a man named Edward Pulaski—a crew boss of about 45 firefighters—crafted this half-axe, half-adze digging tool to fight the flames. Wildland firefighters still use it today. —C.E.
ChapStick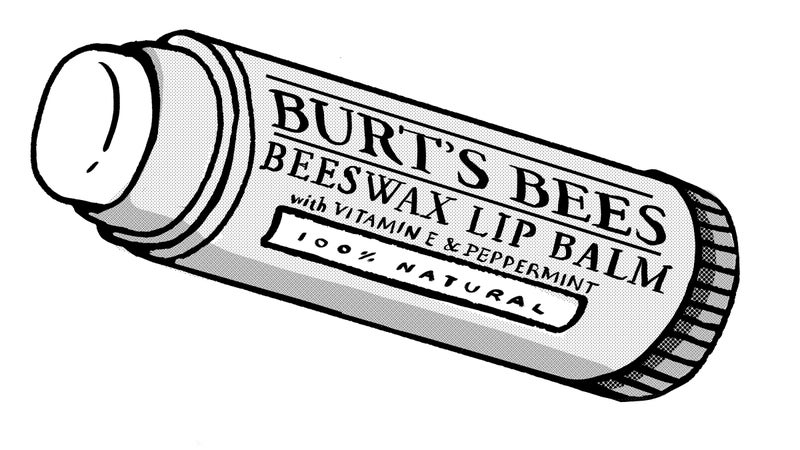 We're not sure what people did before ChapStick's invention in 1880, but we pity anyone who finds themselves without it. The brand doesn't matter—it may be ChapStick, or it may be Burt's Bees, that natural contender introduced in 1991. Once you find the lip balm that works, you defend it with your life. —Erin Berger
Surly Pugsley Fat Bike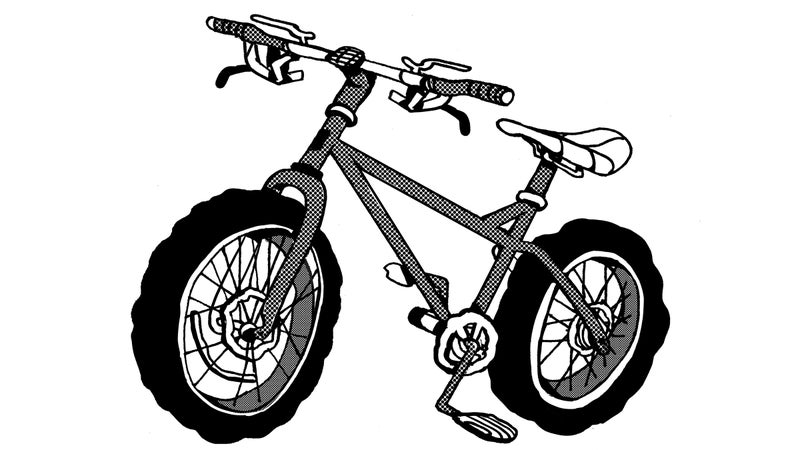 The Surly Pugsley wasn't the first fat bike, but it was the first mass-produced one, and when it was released in 2005 with a purple paint job and four-inch tires, it brought the portly beasts into the mainstream. "It blew my mind," Nick Johnson, a product-launch coordinator at Surly's parent company, told us in 2015. "It was like a human-powered monster truck. I had that feeling you get when you're a little kid: this bike is freedom." It was a hit that spawned an entire industry. By 2015, we gave our coveted Gear of the Year award to a full-suspension fattie. —Scott Rosenfield
CamelBak Hydration Pack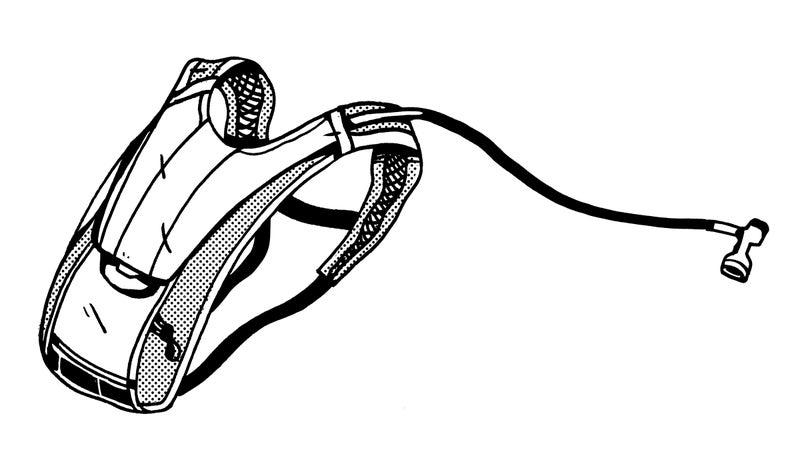 In 1988, EMT Michael Eidson was competing in the Hotter'N Hell 100-mile bike race in Wichita Falls, Texas, and was worried about staying hydrated. He decided to stuff an IV bag, filled with water and equipped with a hose, into a tube sock and pin the sock to the back of his jersey. It worked, and soon after, Eidson founded CamelBak. Today, hydration packs are ubiquitous, found on everyone from ultrarunners to casual day hikers to military special forces. —Wes Judd
PowerBar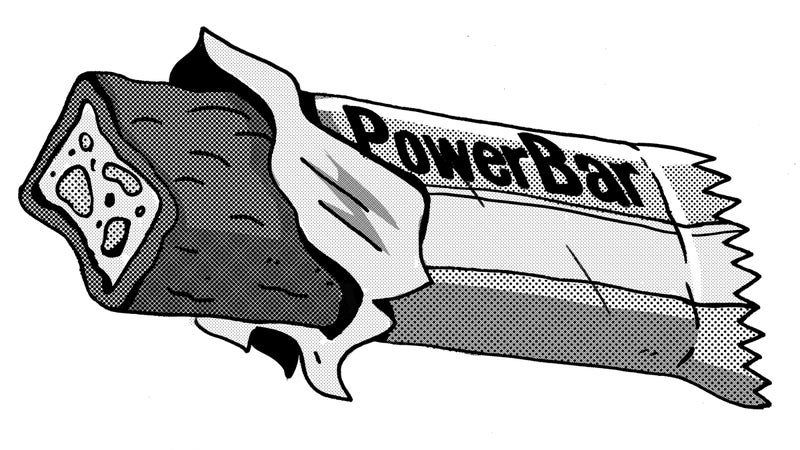 There was a time in the not-too-distant past when endurance athletes had two choices: don't eat while competing, or try to choke down dense, whole foods. In 1986, Olympic marathoner Brian Maxwell and his wife, Jennifer, were tired of their options and wanted a convenient, easy-to-eat bar for athletes during and after exercise. They created PowerBar, which they made in their kitchen before growing the fuel into the foundation for a multimillion-dollar company. And while the market for endurance fuel is bigger than ever (and starting to swing back toward those natural whole foods), PowerBar is still shorthand for energy bar. —W.J.
Dagger RPM Kayak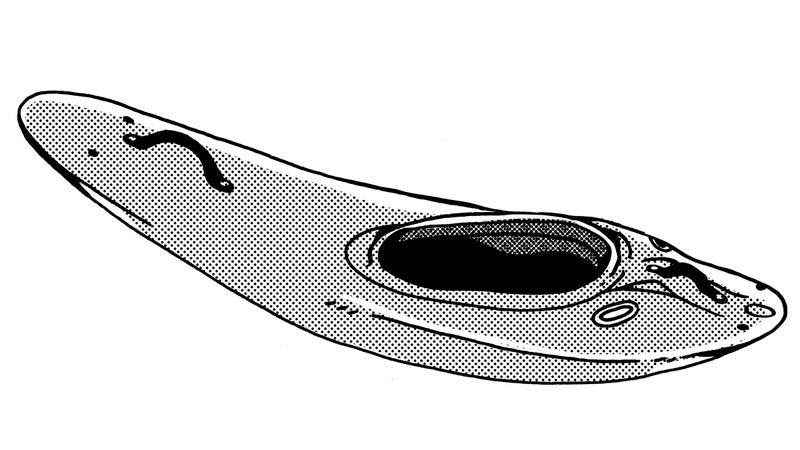 Launched in 1996, Dagger's RPM is the single bestselling kayak in the history of whitewater boating. The reason? It's the most fun downriver playboat ever designed, while also being a great boat to learn in. Its high-volume bow coupled with its lower-volume, slicier stern strike a perfect balance between capable and playful. It'' damned fast and easy to roll, inspiring confidence mid-rapid. Dagger stopped making the RPM in 2009, and then brought it back in 2013 with some updates. It's still a good boat, but if one of the originals shows up on Craigslist in a boating town, you can bet there'll be a bidding war. —Joe Jackson
USGS Topographical Quads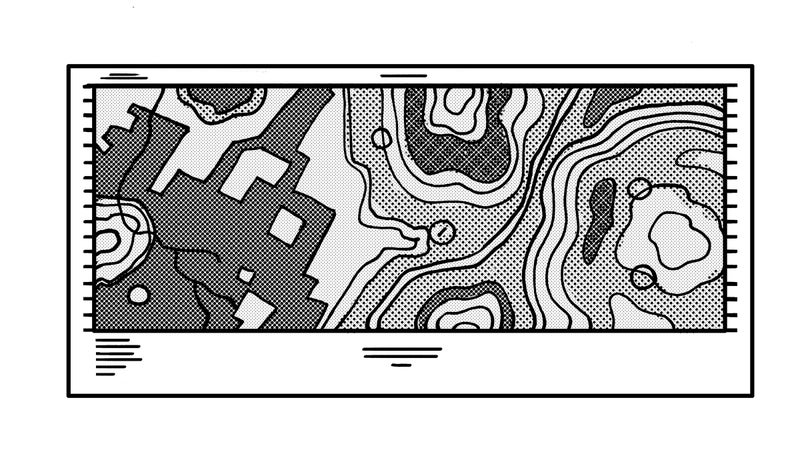 For decades, outdoor adventurers, search and rescue teams, land managers, and anyone else venturing into the vast backcountry of the United States has relied on the U.S. Geographical Survey's publicly available topographical maps for navigation. From 1947 through 1992, the USGS created and updated more than 55,000 7.5-minute quadrangle map sections that create the most detailed and accurate picture of the country's landscape and natural features. In 2009, the agency digitized them and created a national map, sections of which can be explored online or downloaded as PDFs. —Luke Whelan
Therm-a-Rest Inflatable Sleeping Pad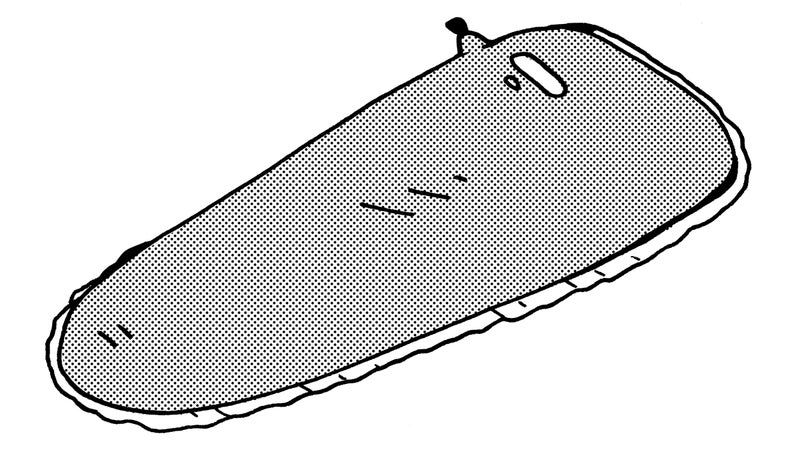 Engineers Jim Lea and Neil Anderson created the quintessential camping mattress in 1971, using an old sandwich maker to seal open-cell foam into an airtight fabric pocket. It remains a hit, thanks to its slightly stiff memory foam and durable nylon surface. —Reid Singer
Duct Tape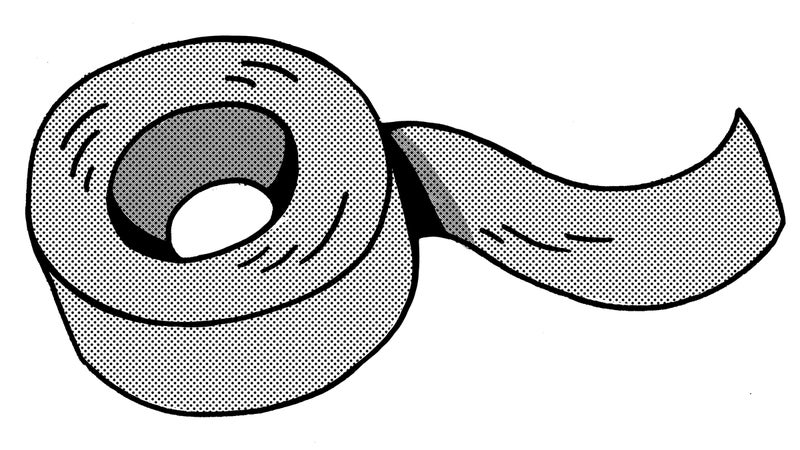 Duct tape may be the most practical tool on this page. Uses: basically limitless. First used in construction around the turn of the 20th century, this tape has been packaged under the Duck brand beginning in the 1980s, leading to decades of confusion about the name. It remains the clear choice for removing tiny splinters from your skin, bandaging a small cut, insulating your clothes, marking a trail in the woods, repairing a bike tube, etc. —R.S.
Trucker Hat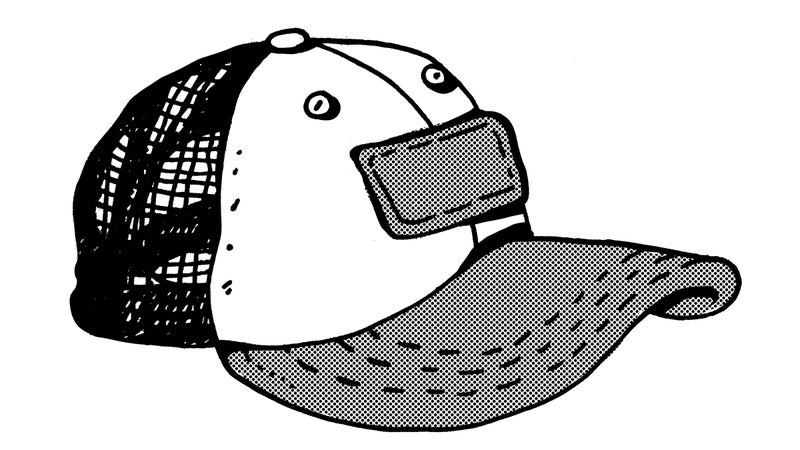 Foam-in-the-front, mesh-in-the-back caps were first conceived as an advertising tool, given away for free in the late 1960s by auto and agriculture companies. They looked cheap, but thanks to durable materials and easy fit, it wasn't long before they were sought out by noncustomers. —R.S.
Subaru Outback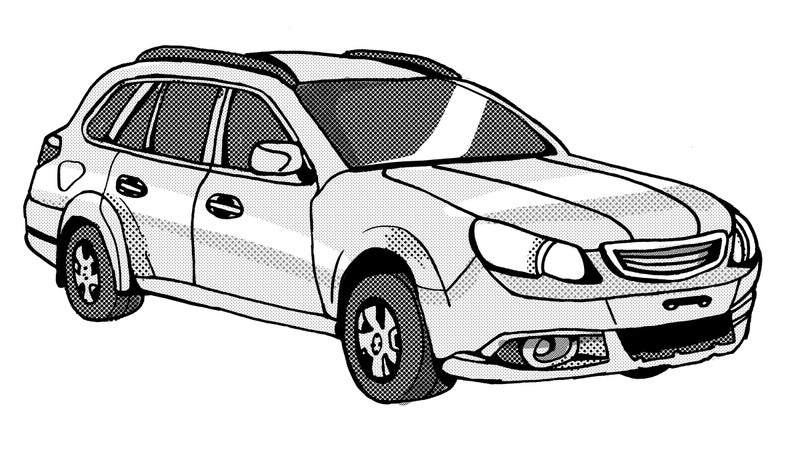 The Outback may be the most important gear you ever own. It's access in a four-wheel-drive package with 73 cubic feet of storage space. Of course, you could make that argument about any reasonably capable SUV or wagon, but here's the thing about the Outback in particular: since it was released in 1994, it is the most affordable, rugged adventure car out there. Even base models, starting in the low $20,000s, come with Subaru's famous, insanely capable all-wheel-drive system. —Axie Navas
Volant Spatula Skis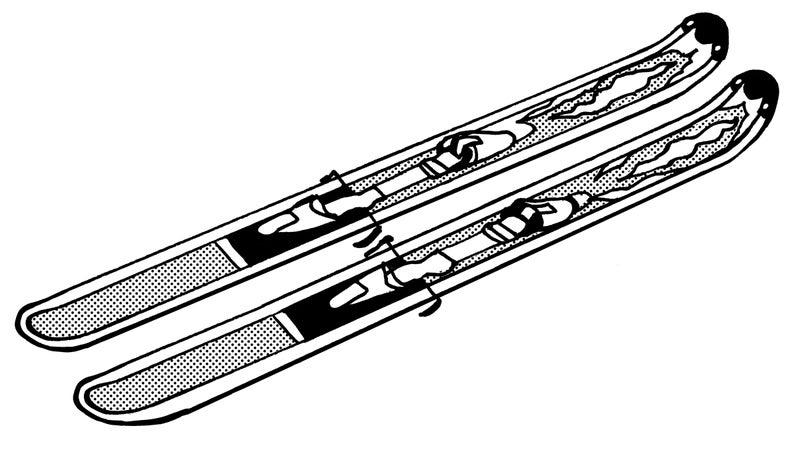 Launched in 2001, Shane McConkey's Spatula made skiing a whole lot more fun for all of us. It was the first ski to use rocker—upturned tip and tail, with a profile that looks like a boat's hull—rather than the traditional camber that all skis had previously relied on. On the slopes, that translated to more float in soft snow. Fat powder boards that used to turn like the Titanic became buttery and playful. Today, it's hard to find a ski—powder and all mountain—without rocker, and the sport got a second wind because of it. —A.N.
KS Dropper Post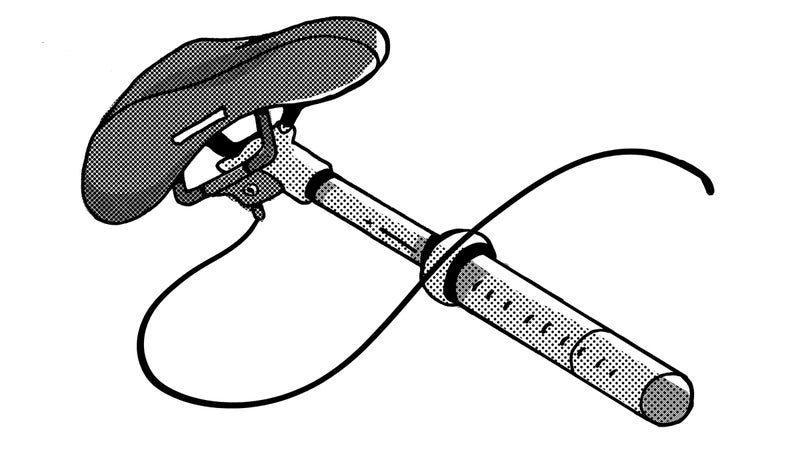 There's some debate in the mountain bike world about who built the first dropper. But if we don't count Joe Breeze's clunky Hite Rite, we arrive in 1998 at Kind Shock's Taiwanese lab. The company's general manager realized that the lift mechanism on his office chair could be adapted for mountain bike seatposts, enabling riders to adjust saddle height with the touch of a button. Almost two decades later, most mountain bikes (and even some roadies) come with a dropper for the simple reason that it dramatically boost a ride's capability. Drop the seat on a skittish hardtail during a descent, and it'll suddenly ride like an all-mountain sled. —A.N.
Lowe Alpine Internal Frame Pack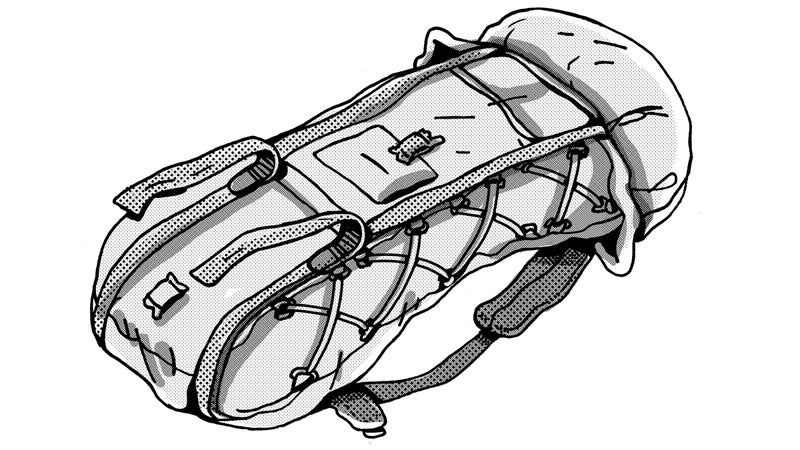 Frustrated by the clunky backpacks of the 1960s, which placed weight uncomfortably high on the shoulders, Greg Lowe designed the first internal-frame pack. It contoured to the shape of the back and distributed the load evenly between the wearer's hips and shoulders, making it easier to carry heavier loads into the backcountry. All modern-day internal-frame packs (read: basically all of them) are based on Lowe's original design. —Ben Fox
Patagonia Nano-Air Jacket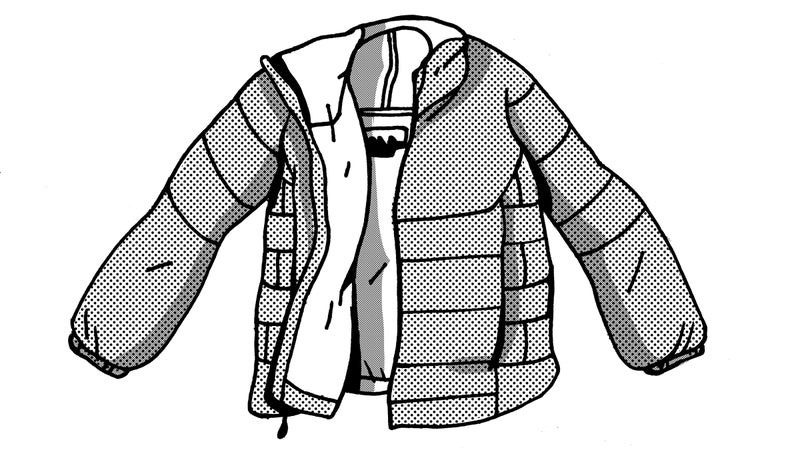 With the Nano-Air, Patagonia created a do-it-all midlayer that breathed insanely well while still offering warmth and coziness. Think of it as a mix between your high-loft fleece and synthetic puffy, stuffed with Patagonia's proprietary FullRange insulation and swaddled in a stretchy nylon shell. When this jacket was released in 2014, it became the most breathable insulation of its kind, sparking an arms race among manufacturers to enter their own versions into the brand-new ring. —B.F.
Teva Hurricane Sandal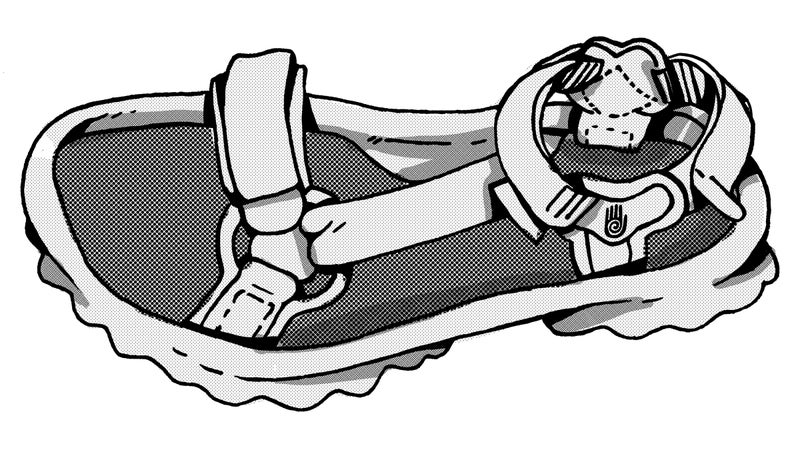 In 1984, Grand Canyon river guide Mark Thatcher got fed up with sandals, which either didn't drain well or fell off his feet. He started experimenting with two Velcro watchbands attached to an old pair of flip-flops, and they worked—brilliantly. Thatcher patented the design and sold 200 pairs of shoes. The following year's redesigned model, called the Hurricane, is still the basis of all Teva sandals. —B.F.
Airstream Trailer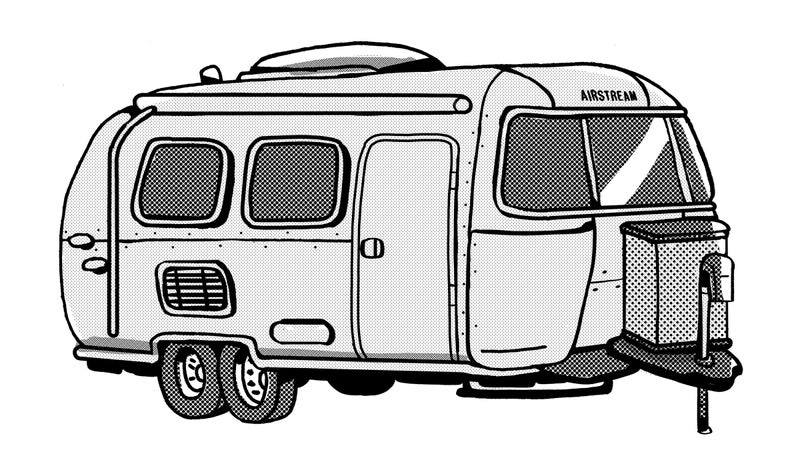 Since the first model rolled off the Ohio production line in 1936, Airstream trailers have inspired the same response in thousands of Americans: that looks like freedom. It doesn't matter whether it's parked on some lonely spit of land in the middle of the plains, hooked to the back of a truck on the highway, or grouped together to form a hipster-filled hotel, odds are that you've seen it and immediately felt a tinge of jealousy, that familiar #vanlife tug of leaving it all behind and living your dream. Who cares if a year of college is cheaper? Now that you can rent an Airstream, the dream is closer than ever. —Jonah Ogles
Nalgene Bottle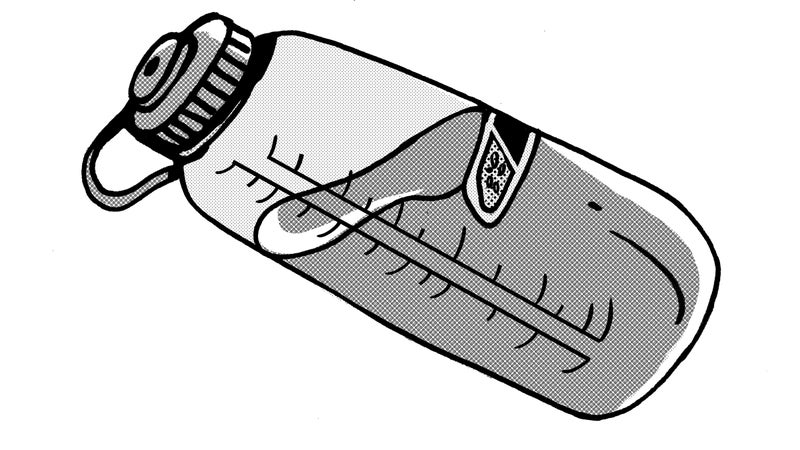 If it hadn't been for a Boy Scouts trip, the name Nalgene might be more familiar to scientists than to outdoorsy folks. The company primarily made lab-focused plastic goods like petri dishes. Then the company's president gave a Nalgene bottle to his son for a Boy Scouts camping weekend. Today, they're ubiquitous in the places we play: you can find Nalgene bottles on backpacks on college campuses, next to a raft guide as she rows down the Middle Fork of the Salmon, and in the back seat of practically every Subaru on earth. What's more, they're the perfect spot for all those bumper stickers you've collected over the years. —J.O.
Columbia OutDry Ex Eco Jacket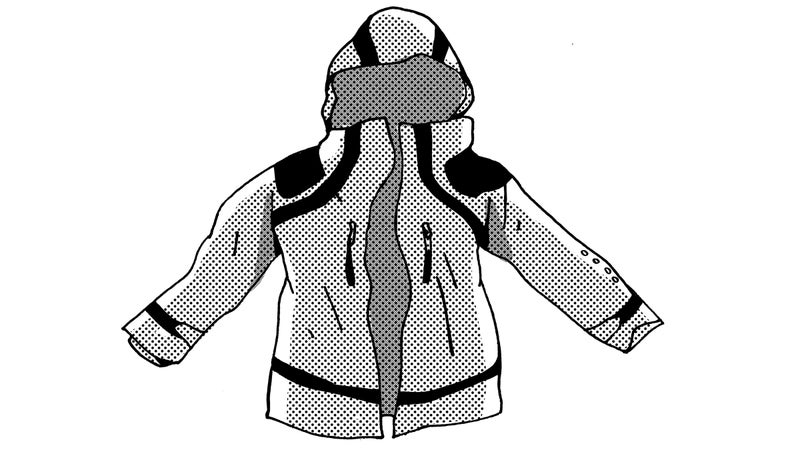 The outdoor industry is slowly coming to grips with an uncomfortable truth: much of the gear we use to play outdoors is pretty bad for the environment. (See: the BPA backlash of the mid-2000s.) That includes the PFCs, or perfluorinated chemicals, which line many of our waterproof jackets and are toxic to humans and wildlife. Which is why Columbia's OutDry Ex Eco jacket, though it was only recently released in 2016, makes this list. The company doesn't use any PFCs (to reduce toxins in the environment) or dyes (to save water), and does use 100 percent recycled materials (to reduce waste). What's more, this is one of the best shells we've tried. —J.O.
Specialized Stumpjumper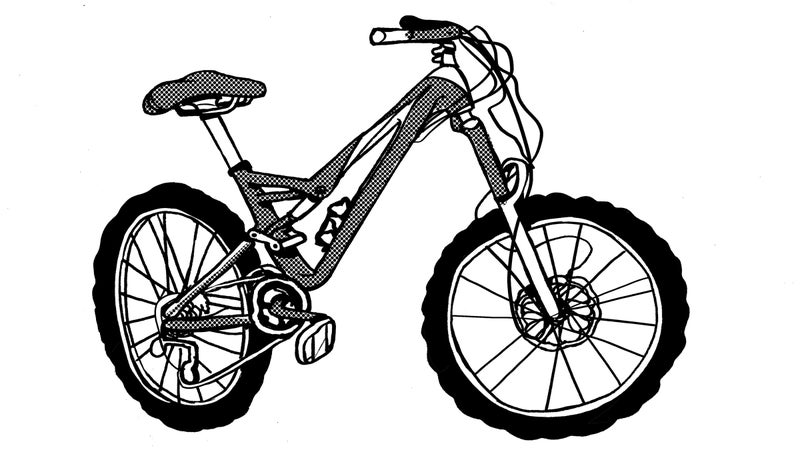 It's been 36 years since Specialized's first Stumpjumper—the world's first mass-produced mountain bike—hit the trails in 1981 and brought a niche Northern California sport to the world. Mountain bike design has changed a lot over the intervening decades, and with its patchwork of road and touring components assembled on a frame with strikingly primitive geometry, spotting an old Stumpjumper today is like seeing a living fossil. But look closer and you'll see many of its revolutionary design elements incorporated in modern rides. —Nicholas Hunt
Sports Bra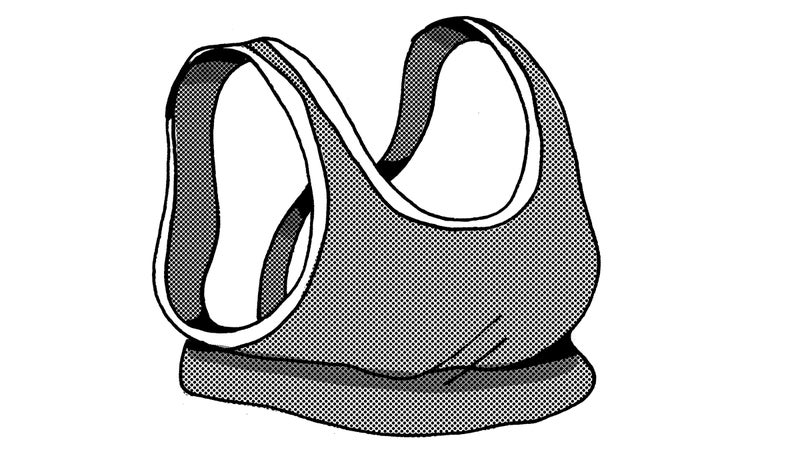 Not all that long ago, active women had to accept chafing and bounce as normal consequences of playing sports. But in 1977, Lisa Lindsahl, a graduate student at the University of Vermont, got fed up and sewed two upside-down jockstraps together to create a solution. Thus was born the jockbra, and while technology, fit, and styles continue to advance, that first sports bra made athletics way more accessible to women. We haven't looked back since. —Carly Graf
Buff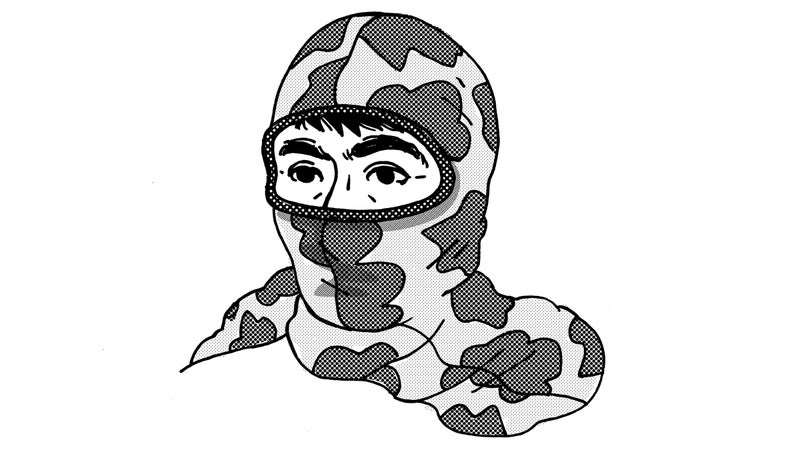 Don't let its size fool you. This lightweight piece of fabric can tackle just about any problem an endurance athlete could face. Whether in its original form or as a balaclava (pictured here), intrepid adventurers use it to stay covered up on cold days and banish brow sweat in summer. They soak it in water or stuff it with ice cubes to sling around your neck for a quick cooldown. They use it as a makeshift ankle brace if you find yourself on a long run with a flare-up. "Having one with me is like having added peace of mind," says professional trail runner Gina Lucrezi. "It's saved my tail a few times, so I never go on a run without it." —C.G.
Black Diamond Wiregate Carabiner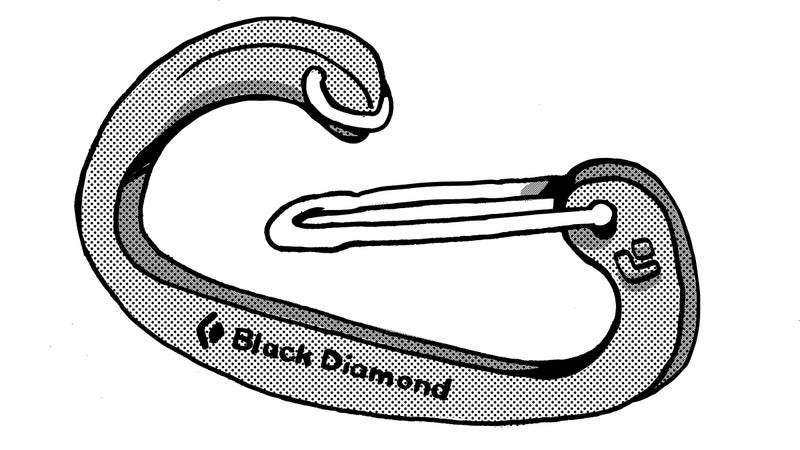 Developed nearly 25 years ago, the wiregate carabiner was one of Black Diamond's earliest and most influential equipment innovations. In their attempt to make a strong, lightweight, climbing carabiner, the designers created a gate that closed faster than traditional carabiners and didn't jam while alpine climbing. The wiregate design has hardly changed since the early 1990s and continues to be a favorite among climbers. —J.B.
Chouinard Climbing Piton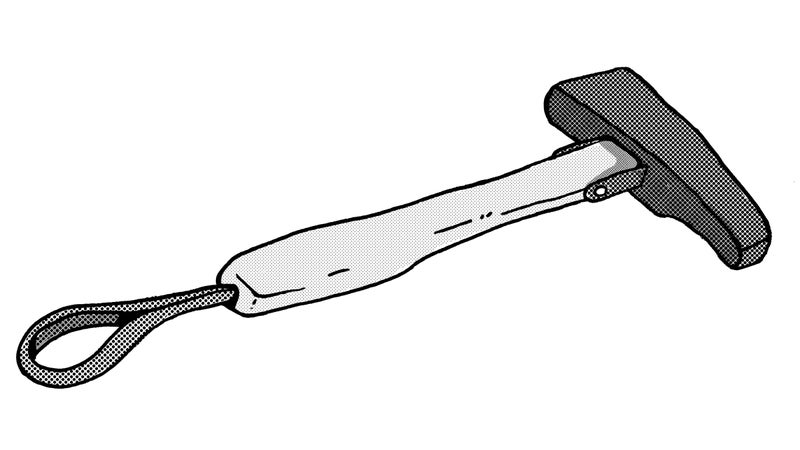 In the 1950s, Yvon Chouinard began selling hand-forged pitons from the trunk of his car in Yosemite. At the time, the only pitons available were made from soft iron. Chouinard did a little research and started making reusable, hard-iron pitons, selling them for $1.50 each. His innovation was so popular that he continued to make climbing equipment well into the 1960s and '70s. Even today, Black Diamond continues to sell Choiunard's pitons. —J.B.
Nike Waffle Shoe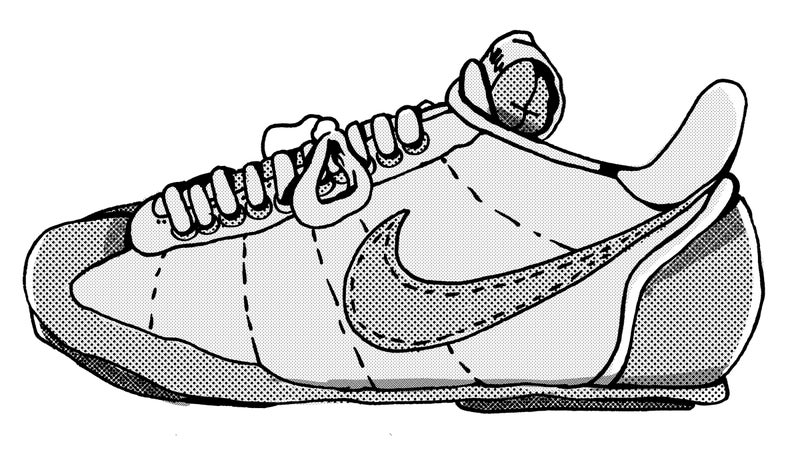 Bill Bowerman, co-founder of Nike, was eating breakfast one morning in 1971 when he realized that the grooves of a waffle iron would be the perfect mold for a running shoe. A track coach at the time, Bowerman was trying to develop a lightweight, spikeless shoe with good grip. Inspired, he poured urethane mix into his waffle iron, which ultimately led to the 1974 Nike Waffle Trainer. A model of the shoe still exists today. —J.B.
iPhone 7 Plus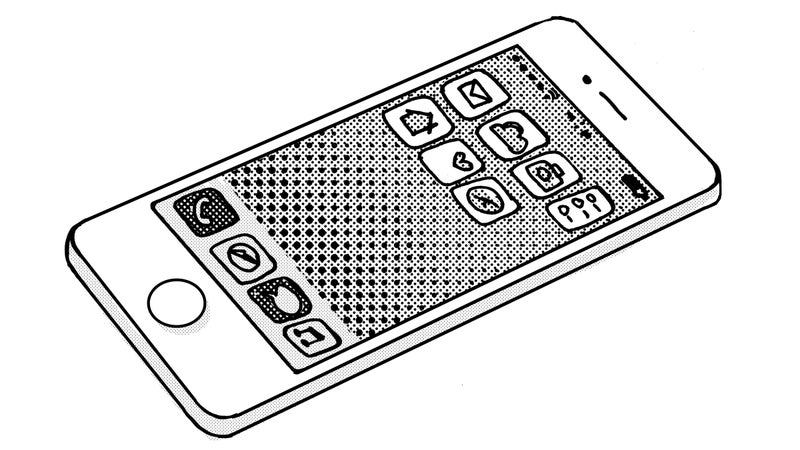 Three updates on the 7 Plus turned the iPhone from a decent pocket camera into a full-on adventure rig. The most notable: a second lens with a longer focal length (56mm) that's perfect for shooting portraits and getting close to the action. A bigger, smarter sensor spits out color-rich and print-worthy photos that nearly rival what you'd see from more expensive mirrorless cameras. Finally, this version of the phone is water-resistant, so there's no need to worry when it falls in the river while you're trying to document that beautiful foot-long cuttie you just brought to the net. —J.S.
Thruster Surfboard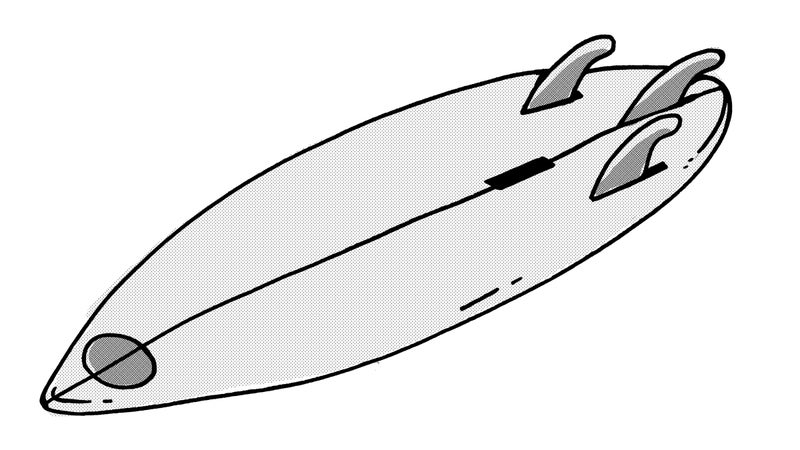 In the late 1970s, nearly every surfer rode a board with two fins, because that's what pros like Australian Mark Richards used to win world titles. But that design wasn't working for fellow Aussie Simon Anderson. The two fins along the outside rails were prone to sliding out if he pushed too hard through a turn, and the 6'3″, 200-pound, power-surfing Anderson did so frequently. So, in 1981, he went back to his shaping room (he'd been building his own boards for more than a decade) and slapped a third fin between and behind the original two. The resulting three-finned board enhanced drive and thrust. Anderson proved the board's worth by winning the Pipeline Masters on it in 1981. Today, it's the fin configuration of choice for performance surfers across the globe. —Matt Skenazy
O'Neill Wetsuit
A UC Berkeley physicist named Hugh Bradner developed the first neoprene wetsuit for U.S. Navy divers in 1951, but it was largely thanks to Jack O'Neill that surfers the world over started wearing them. He started selling neoprene vests out of his San Francisco surf shop in 1952 and invented the most common design—the long-sleeve and long-leg full suit—in 1970. Fifty years later, the full-body O'Neill wetsuit is still the bestselling suit in the world. —M.S.
Dynafit Tech Binding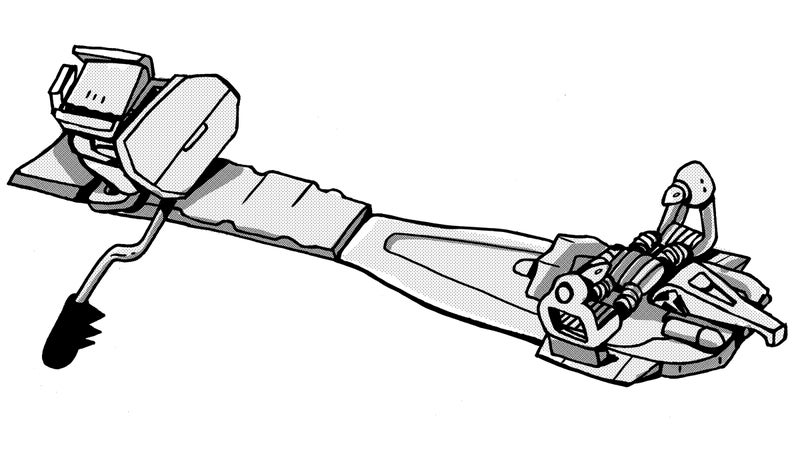 Austrian mechanical engineer Fritz Barthel came up with the idea for tech bindings in 1984 after climbing Mont Blanc with downhill skis on his back. He was exhausted from hauling the heavy setup and wanted something lighter and more "low tech" (hence the name) for his next adventure. So Barthel began tinkering at home and came up with a feathery frameless setup that allowed skiers to unlock their heel and pivot their foot forward on the way up, and then lock it down for the descent. Barthel would go on to partner with Dynafit to create a final product. A similar design is used to this day in models like the upcoming Dynafit TLT Speed 12. —J.S.
All illustrations by Jackie Ferrentino.