Gear Guy
Our Gear Guy's Favorite Multitools
He put four standouts through the ringer to see how they stacked up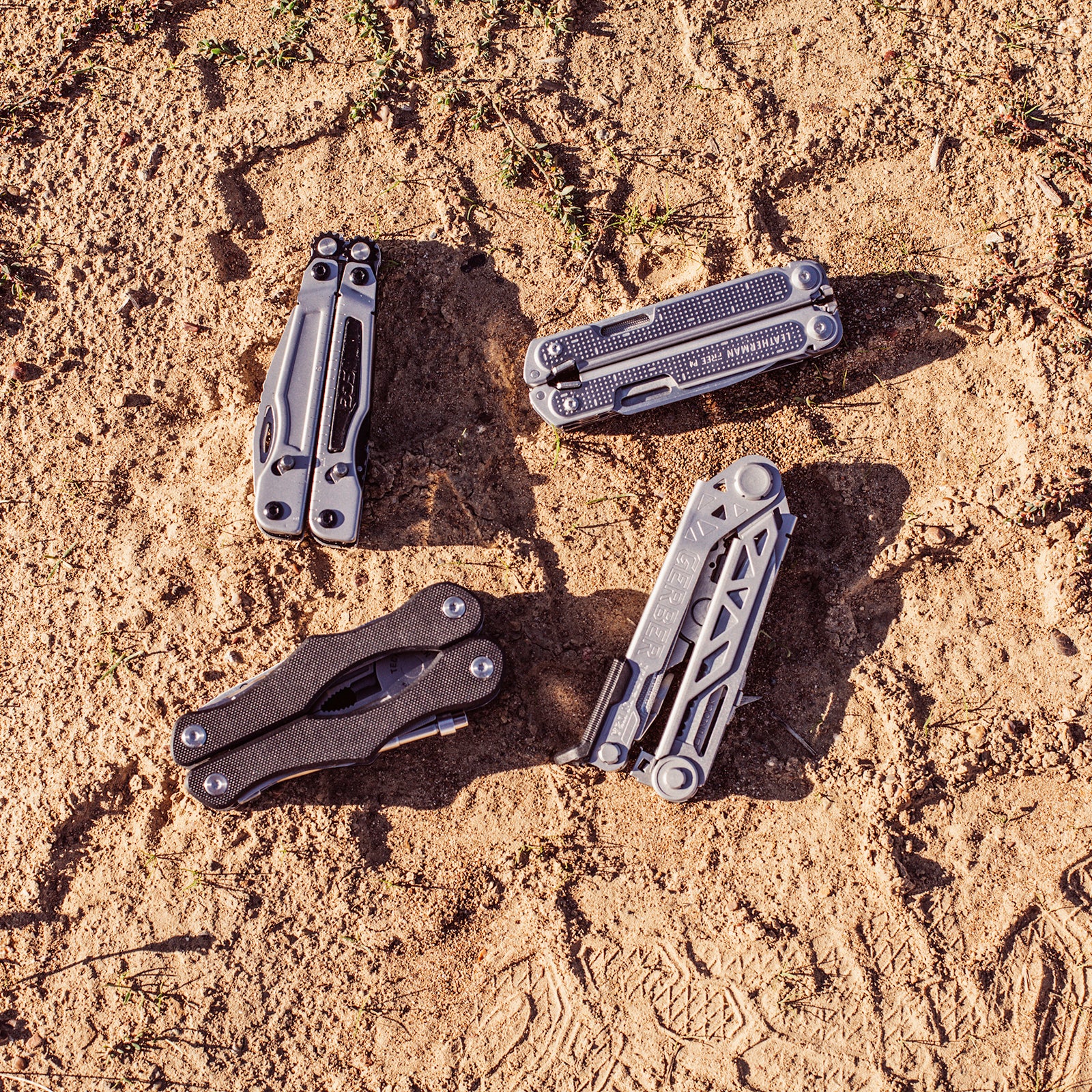 Heading out the door? Read this article on the new Outside+ app available now on iOS devices for members! Download the app.
Multitools can save you from gear malfunctions in the wilderness or if you need to tinker with your toilet—and everything in between. The right one should be as at home in a pair of jeans as it is in a mountaineering pack. And because it might spend a ton of time with you in many different places, it's important to pick the right one. I put four of my favorites in a head-to-head test to make your choice easier.
The Test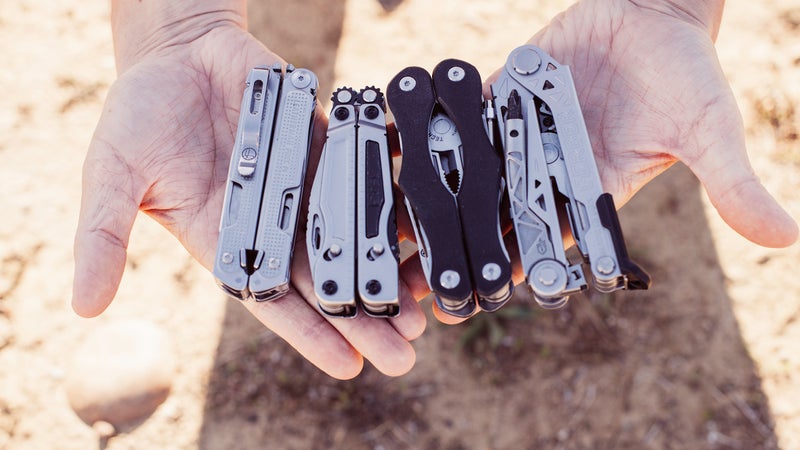 Pocket Comfort: Each one lived in both my right and left front pockets of my most worn jeans for a day (two days total).
Tool Deployment: I opened each instrument on every multitool a dozen times. During my garage and shed restructuring project, I deployed each instrument while my hands were full. I also buried all of these tools in dirt and then used them, because I can never keep a multitool clean in the field.
Tool Efficacy: I used these tools for serious garage, side-yard, and shed-building projects. I cut up dozens of boxes, took apart a shoddily constructed shelving-and-workbench combo, and tinkered with additional shelving (Gorilla racks and others) in my garage. I also worked on all three of my bikes (mountain, road, and electric cargo).
The Results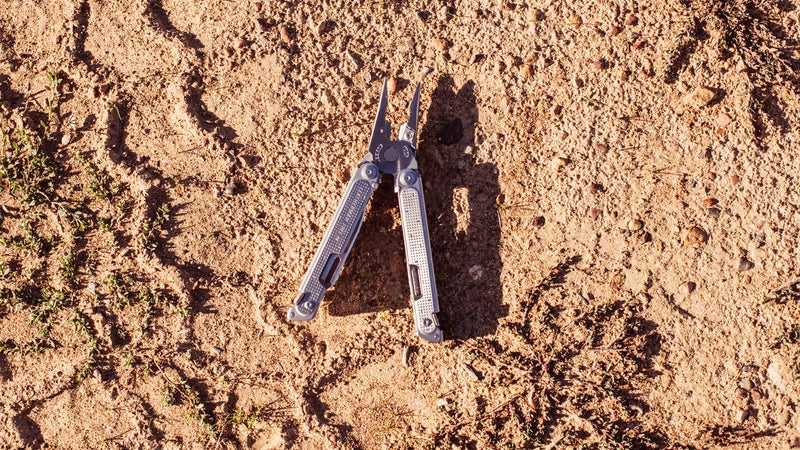 The Winner: Leatherman Free P4 ($140)
Pocket Comfort: 5
Tool Deployment: 5
Tool Efficacy: 4
The Leatherman Free P4 took the win because the 21-implement multitool was brilliantly designed, with exceptionally rich features, a sleek build, and simple functionality. Usually companies sacrifice one or more of those positive attributes in service of the others, but the P4 rose to the top in all three categories. Credit a magnetic opening-and-closing system that makes all 21 instruments usable with just one hand. The ability to utilize any tool in the P4 while holding up something that would crush me if I let go was helpful during my garage and shed cleans. The two knives were among the sharpest in the test, and I was able to efficiently rip through wood with the saw. I'm a strong believer that more implements don't make a better multitool, but I was impressed by the sheer number in the P4 and how streamlined it was. However, its Phillips-head screwdriver was among the worst in the test, so beware of that. But the smart design and usability of the other 20 tools earned the P4 a deserving victory.
---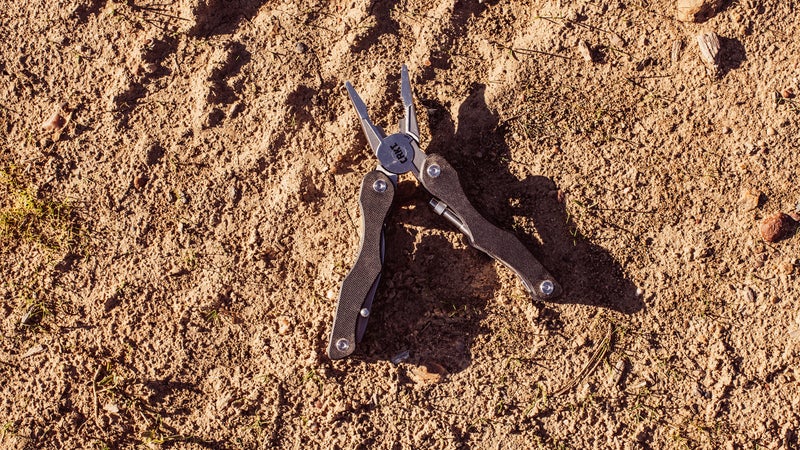 Best Tools: CRKT Technician ($65)
Pocket Comfort: 3
Tool Deployment: 3
Tool Efficacy: 5
While the Technician had only eight tools (the fewest in this test), each was extremely useful. With its 4.5-inch closed length, 11.8-ounce weight, and beefy width, it tied for most onerous in my pocket, but if you want the most effective tool set, maybe you'll stash the Technician in work pants and not skinny jeans. Even though the quarter-inch bit driver was about a half inch shorter than the Center Drive Plus (below), I never rapped my knuckles while unscrewing the shelves in my shed, and it had plenty of torque. I liked the texture of the M10 handle, which allowed my sweaty hands to get purchase on the tool and made it far more effective. The blade was excellent for breaking down boxes, but I was a little nervous taking on larger cutting projects with the 2.58-inch blade, because it was extremely sharp and didn't lock. The telescoping magnetic pick-up tool was the surprise MVP for me; I was much more efficient when I could grab screws, nuts, and bolts that I dropped with the extended magnet instead of fully bending over.
---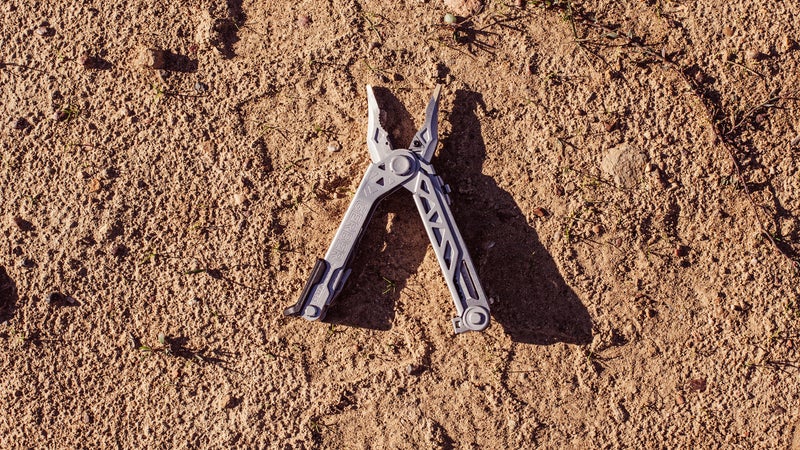 Best for Simple Use: Gerber Center Drive Plus ($125)
Pocket Comfort: 3
Tool Deployment: 4
Tool Efficacy: 4
The Center Drive really hit a sweet spot in terms of extreme tool capability and ease of use. The pliers and the screwdriver were the simplest to operate with one hand and were beasts while wrenching on drawers and bikes. The screwdriver is particularly impressive: it spans the entire length of the handle (rather than swiveling out of the interior of the tool, like the others on this list), delivering maximum torque. Using it feels almost identical to the screwdriver that lives in my tool kit. At 4.7 inches long (closed) and weighing 9.5 ounces, the 16-tool Center Drive was bulky in my pocket and would only make sense as an everyday carry if worn on a belt carrier—something I just can't bring myself to do. Overall, if you mainly use the needle-nose pliers and screwdriver, the mix of burliness and usability on those two tools makes this your best bet.
---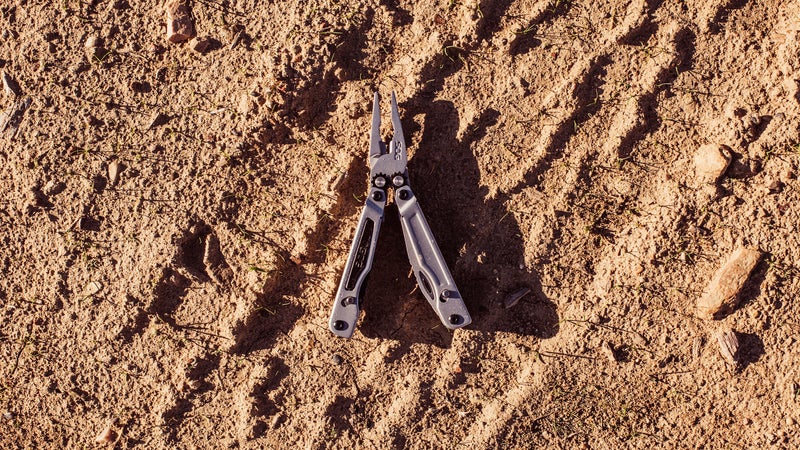 Best Buy: SOG PowerPlay Hex ($46)
Pocket Comfort: 4
Tool Deployment: 3
Tool Efficacy: 3
SOG makes some of my favorite EDC knives, and that pedigree stood out in the PowerPlay Hex. It featured two of the top blades in this test: a straightedge that absolutely shredded cardboard and a serrated one that put up a fight against the P4's saw tool while cutting wood. The small, streamlined unit had a great overall aesthetic, with the exposed opening-and-closing cog catching my attention right out of the box. The Hex did, unfortunately, get very difficult to use after I covered it in dirt. Knives aside, the tool set's challenges outweighed its functionality—it had wimpy needle-nose pliers and an inefficient screwdriver. I was, however, extremely impressed that the Hex came close to the others in effectiveness, despite being half the price of the nearest competitor (and nearly a third of the most expensive).
Lead Photo: Sarah Jackson