The 4 Best Vaporizers for Outdoor Pursuits
Someone had to test them, right?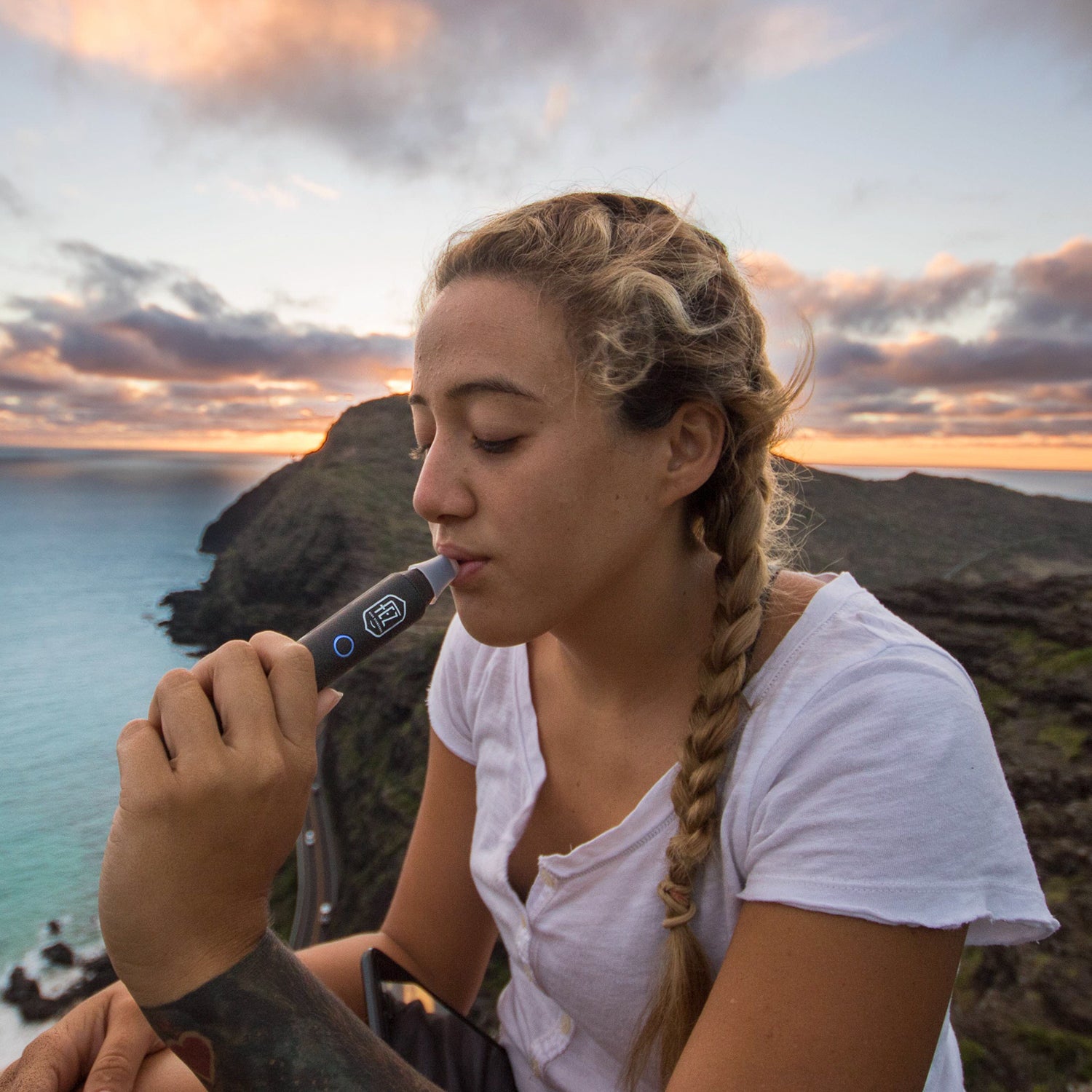 Heading out the door? Read this article on the new Outside+ app available now on iOS devices for members! Download the app.
As states continue to legalize marijuana—we're up to eight (not including Washington, D.C.) after last November's election—you may find yourself wanting to smoke a joint the next time you go on an adventure in one of those places. Here's the problem: a joint involves smoke in your lungs, which isn't great for charging hard uphill. Plus, you have to pull a lighter out of your pocket, and the places we play are sometimes windy and dry. In short: joints aren't worth the effort.
It's also important to know that President Trump is less likely to overlook recreational use in states than Obama was—and Attorney General Jeff Sessions hates him some potheads. And even if you're camping in a national park in Colorado or hiking in a national forest in Washington, you're still on federal land and therefore subject to federal laws.
The much easier option—if you're in a state where it's legal, and not on federal property, and following all the laws—is to bring along a vaporizer. As the marijuana industry continues to grow, so do the available options. We tested several in near-zero-degree weather on ski hills and on warm days in desert canyons. The good news: all have long-lasting batteries and are fairly inconspicuous. (Though, really, we doubt the liftie who just cheefed a blunt in the hut is going to yell at you.) These four, all designed to be used with flower rather than extract, are worth adding to your arsenal.
---
Pax 3 ($275)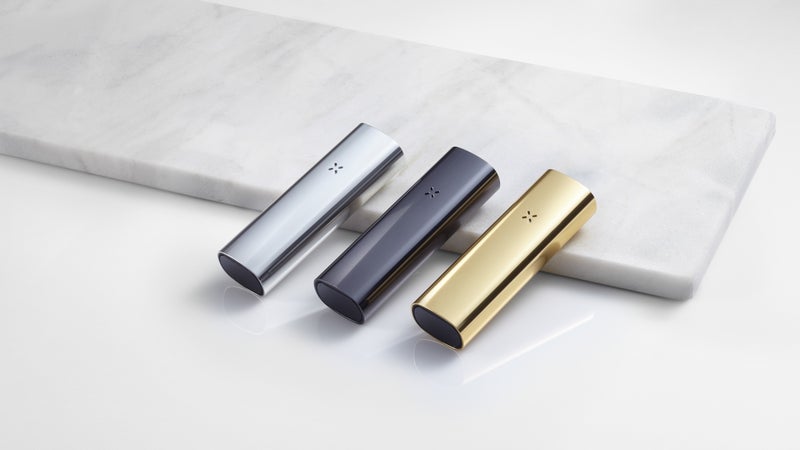 Best For: Mild adventuring
The Pax 3 is sleek and stylish—more like a little piece of industrial art than a vaporizer. Turning it on and off and adjusting the temperature requires a slightly confusing system of taps and double taps to the power button, but I had it down after a week. Once turned on, it takes a bit for the unit to produce vapor (about 30 seconds in our experience), but the resulting vapor is consistently smooth. The only downside: you load and unload herb through the bottom, which requires pressing on a little door that's attached with just a magnet. Unfortunately, that door is slippery and small enough when disconnected that there's a risk of dropping it in the wild.
---
Firefly 2 ($330)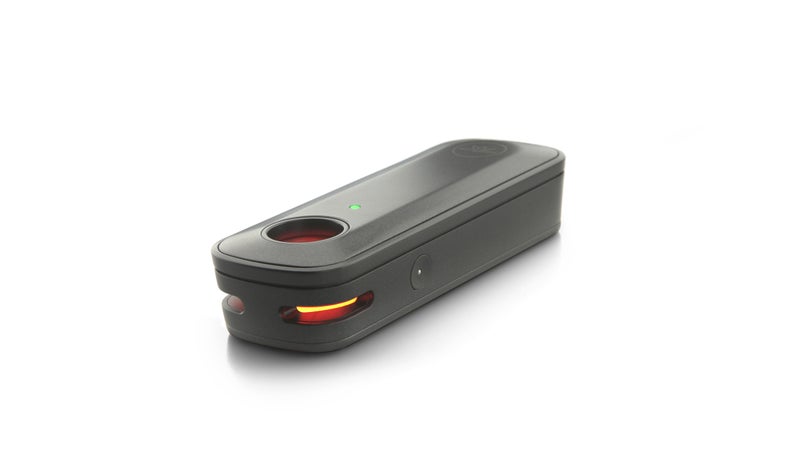 Best For: Warm-weather expeditions
This vape turns on solely via contact between the buttons and your bare skin, which is not ideal on super-cold days. We tried a variety of glove thicknesses, but nothing other than bare hands worked. So, on the coldest of days, the Firefly 2 stayed in in my truck. However, we still liked the design, because it's the easiest to load. Just pivot that front face off its magnets, push in your dried herb, and reattach the face. (The magnet is strong enough to hold it there even when tossed around in a backpack.) Best of all, it warms up almost instantaneously.
---
Fez ($130)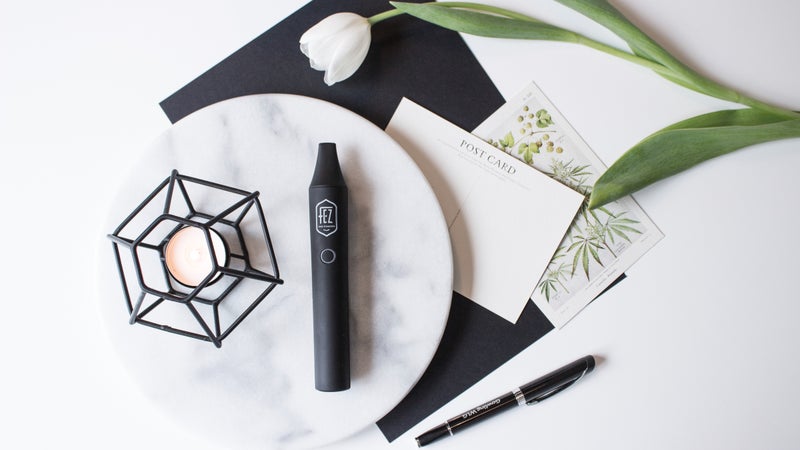 Best For: Sticking to your budget
The Fez tended to burn through bud a little faster than the other units, but it was by far the easiest to use. Press the button to turn it on, wait about a minute, and inhale. That's it. The mouthpiece doubles as the attachment that loads the herb, so you just twist and pull it off to repack. But what really makes this such a great vaporizer is the price. Sure, the vapor from the Pax and Firefly is a little smoother and a little more flavorful. But unless you're the type of person who ages their weed in Ball jars and knows which precise blend of indica and sativa is your favorite, you're not going to care about that. The Fez is half the price of other vaporizers, which makes it the best value here.
---
Vapium Summit Plus ($150)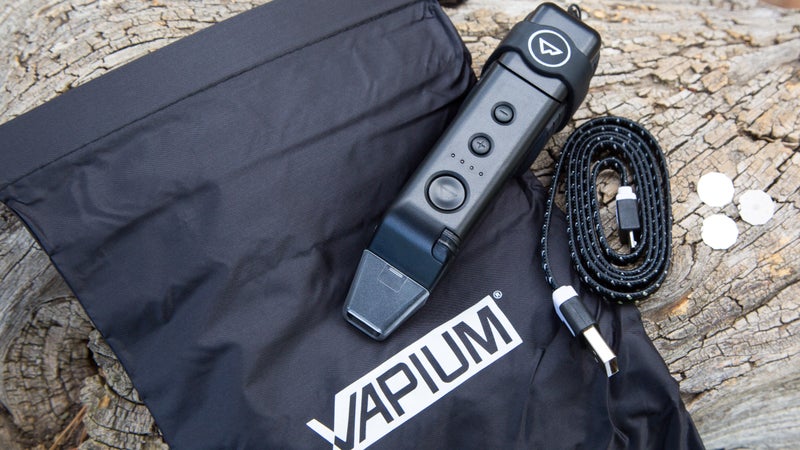 Best For: Wet conditions
The Summit Plus isn't going to win any awards for design, but it's the most rugged of the vaporizers here. We often we worried about dropping the others, but the Summit Plus feels like it can take a beating, and the rubber on the end makes it easy to grip. The vapor was ready to inhale after 15 to 20 seconds, and it was easy to dial in a temperature to testers' taste. Best of all was the splashproof rating—something no other vaporizer on this list offers. We didn't actually test it by spraying it with water, but the Summit Plus definitely got wet during testing and never ceased to perform. If you're frequently skiing in the slush or want to bring a vaporizer onto the river in summer, this is the unit for you.
Lead Photo: Courtesy of KevinOPhotography/Fe