Gear Guy
8 Things You Should Have in Your Backpacking Repair Kit
The ability to fix your gear outdoors is as important as the gear you choose to use in the first place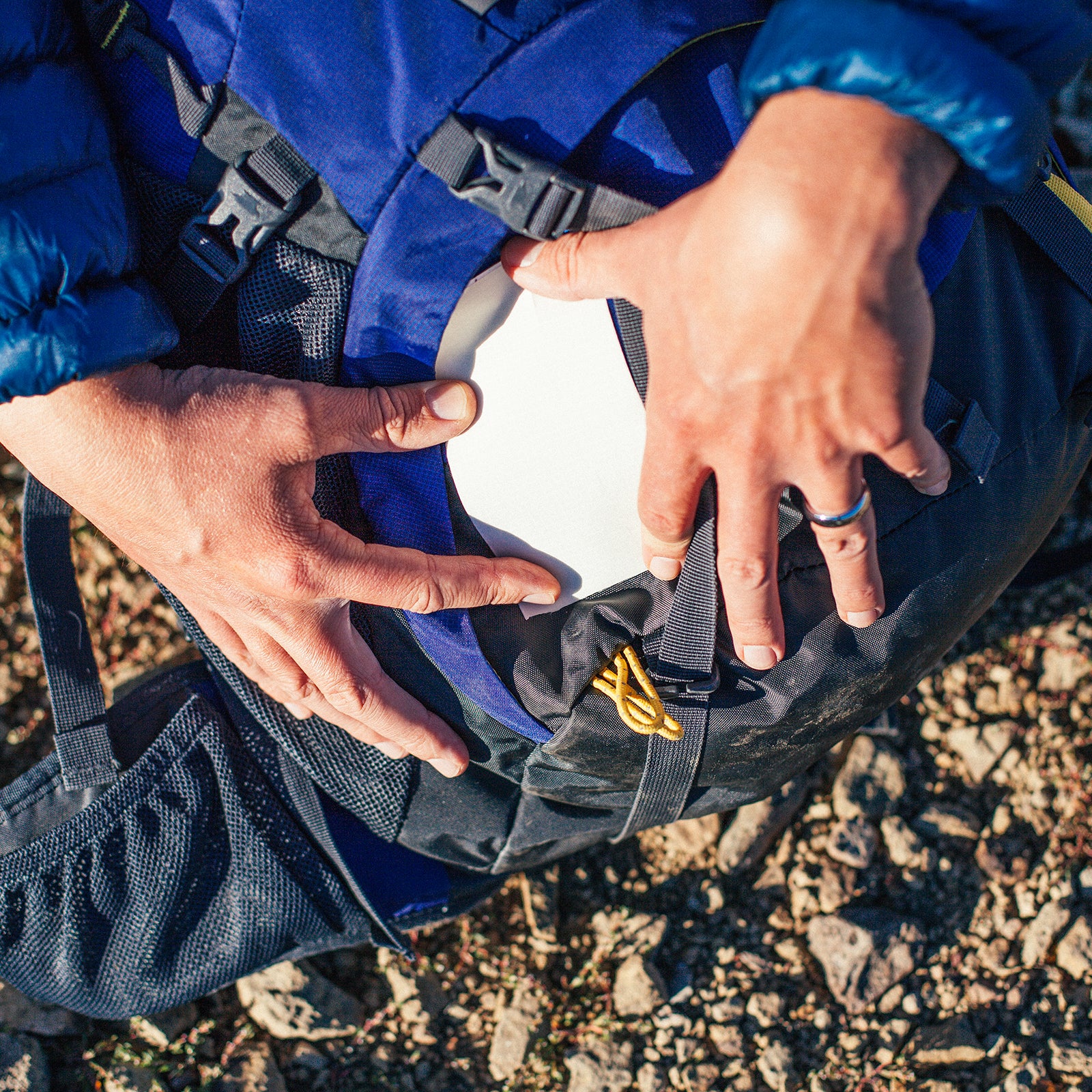 Heading out the door? Read this article on the new Outside+ app available now on iOS devices for members! Download the app.
The ability to fix your backpacking gear in the field is as important as the gear you choose to use in the first place. The best backpack in the world can be reduced to a worthless pile of Dyneema, webbing, and zipper pulls if it sustains a catastrophic failure that you can't fix. I spoke with Saylor Flett—an old guiding buddy of mine who has been teaching outdoor-recreation skills for 12 years at Feather River College's Outdoor Recreation and Leadership Program in Quincy, California—about how to build your own field repair kit for backpacking. Here are the items he suggests packing.
A Leatherman
While multitools can be heavy, they're super versatile for repair jobs: the knife can create a clean cut for patching, the pliers can assist with a solid sewing job, and the awl can set new eyeholes on a blown-out boot. Multitools can also be used as a survival apparatus (say, to help start a fire) as well as a first aid instrument. So despite the weight, their many uses make those extra grams worth it.
A Lighter
A lighter is another piece of gear, like the Leatherman, that has so many uses that Flett considers it part of his overall essentials. It might not live in the same stuffsack as the other items on this list, but it's no less part of his repair kit. "I just bring a few lighters on the trip," Flett says. He uses them to burn a piece of webbing or fabric if he cuts it.
Aquaseal
"There is no substitute for Aquaseal if you are going to patch something that inflates," Flett says. "It works on fleece-lined inflatable pillows or your Therm-a-Rest or your Paco pad. Bringing Aquaseal means you don't have to bring an individual repair kit for each of those things."
Duct Tape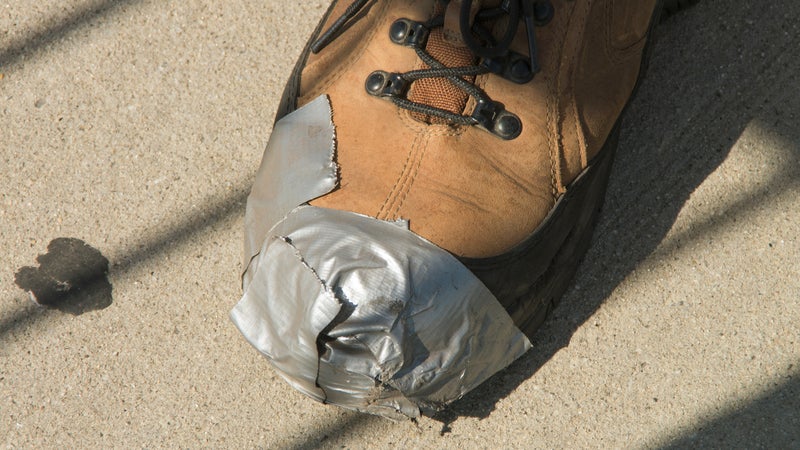 "Duct tape, always, of course. It makes a great fire starter, too," Flett says. I personally know Flett to have duct tape wrapped around just about everything: his water bottle, ski poles, kayak and SUP paddles, lighters, and writing instruments are all places he can find extra duct tape in a pinch. You should do the same.
Tenacious Tape
While Flett, like most core outdoor people, is a huge proponent of duct tape, some jobs just need a hardier, more waterproof tape solution. For this purpose, he loves Gear Aid's Tenacious Tape. In addition to being able to repair more drastic rips in fabrics than duct tape, it can also repair a garment for the life of the product, because it won't slough off in the wash. "It stretches and gets more integrated into the fabric the more you put it through the drier," Flett says.
Buckles
There are many ways to rig a strap back together after a buckle breaks, but none is as efficient as replacing the buckle. "I bring an extra set for the pack that I'm using," Flett says. "One for the waist belt at minimum, and maybe one for the sternum strap." Replacement buckles are rarely expensive, don't incur much of a weight penalty, and are useful in a clutch when you need them.
Paracord or Webbing
"Either can serve several purposes, from tying down your rain fly in a storm, to replacing a shoelace, to stitching up a pack strap that a mouse chewed through," Flett says. While he suggests bringing some length of paracord no matter what, the amount he brings will depend on if he's hanging food or not. "Am I entering land where I need a bear system? If there aren't [bear boxes], I use a hang system and have 30 feet of p-cord in my repair kit for that." If, instead, he's headed into a place where a bear canister or bear-proof container is necessary, he says he still brings five to ten feet of p-cord.
A Sewing Kit
"I wrap half a business card in 15 to 20 feet of dental floss. On the other half, I wrap 15 to 20 feet of thicker waxed-cotton thread. Then I lace two needles into the business card," Flett says. "I typically use it for stitch repair on fabric that doesn't accept Tenacious Tape or if something is wet or sweaty. I will often then put Aquaseal over those stitches."
Lead Photo: Sarah Jackson